On your wedding day, we want all our brides to have a fabulous, pampered and most importantly relaxed morning. Theres a few simple things you can do the day the day before to ensure your morning is stress free and that will result in awesome bridal photos.
When we first arrive at the bridal prep the very first thing we will ask for is your brides details box so we can get started with your flat lay. When we arrive you'll be in the makeup chair, probably in the middle of rollers and eyelash glue so it is super important your brides details box is ready the night before and ready to go. You don't want to be running around the morning of the wedding trying to locate your shoes and find your new earrings in the bottom of a shopping bag – and neither do we. Also if you're out of the makeup chair trying to find all your things this may make your hair and makeup run behind schedule and cause unnecessary stress.
We recommend you get a big shoe box or bag and fill it with absolutely everything you plan on wearing to the wedding, do this a couple of days beforehand. Just placing everything in the box is a great mental checklist to ensure you haven't forgotten anything. Even if you're getting ready in your own house, everything goes into the brides box and put the box next to your wedding dress.
Please check that your florist is delivering the bouquets before we arrive at your prep. If the flowers are delivered after we arrive – we will still get photos of them but they won't be in your bridal flatlay photo. Next nominate your MOH or a trusty bridesmaid with your bridal details box so that you don't have to get up out of the makeup chair when we arrive, they can direct us to the details and your wedding dress.
To help you gather the bridal necessities, we've created a short list of must-haves at the bottom of this post. Or check out the photos below to see what other brides brought to their day.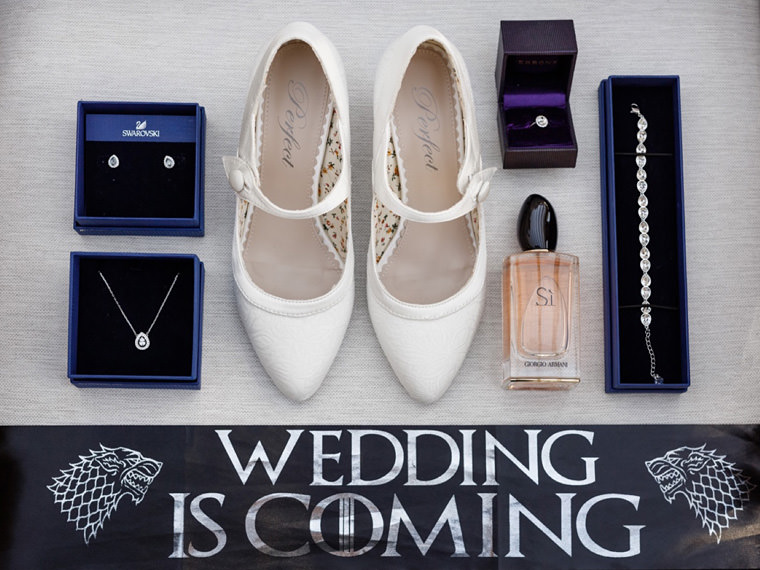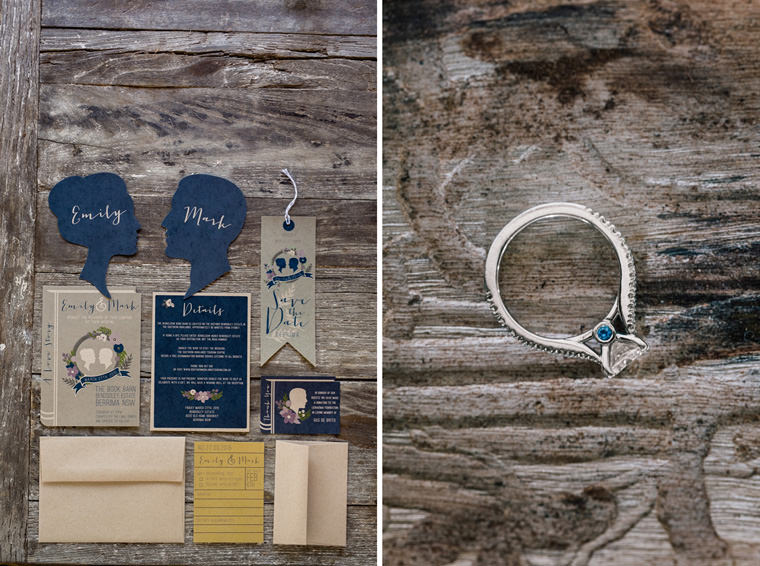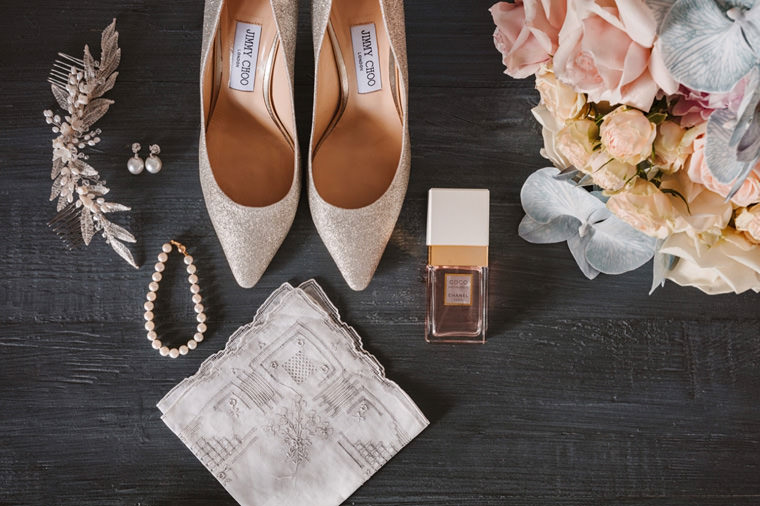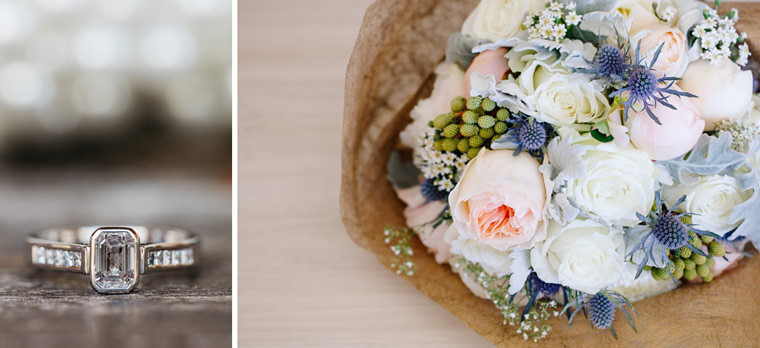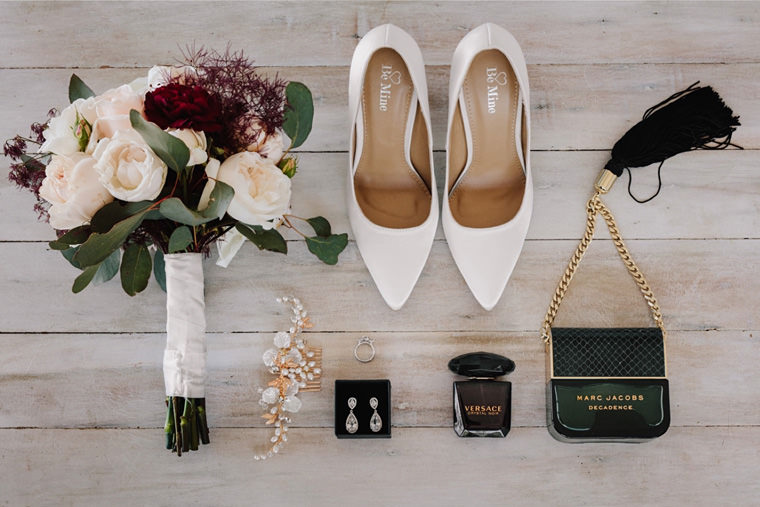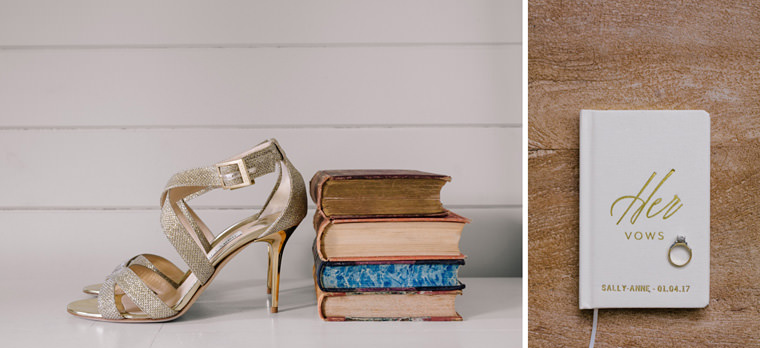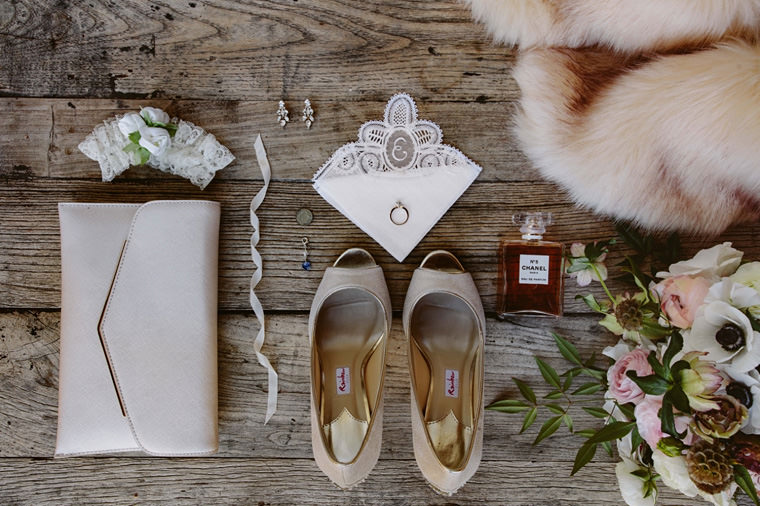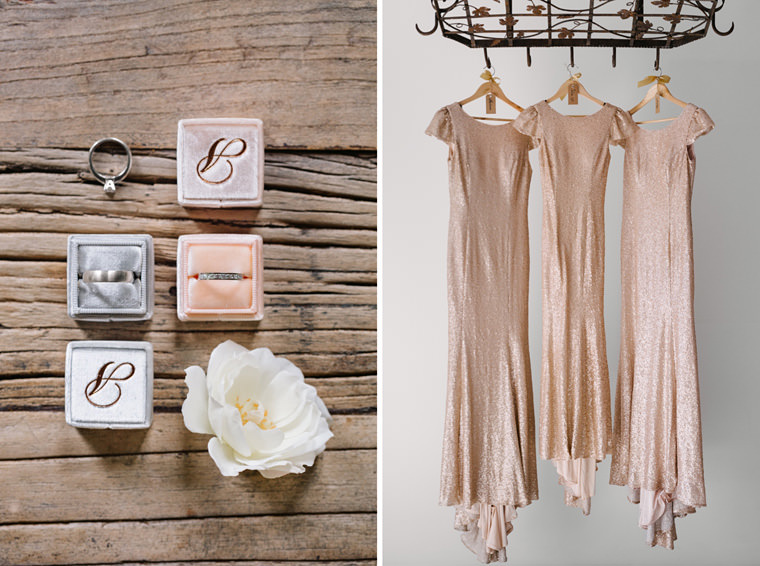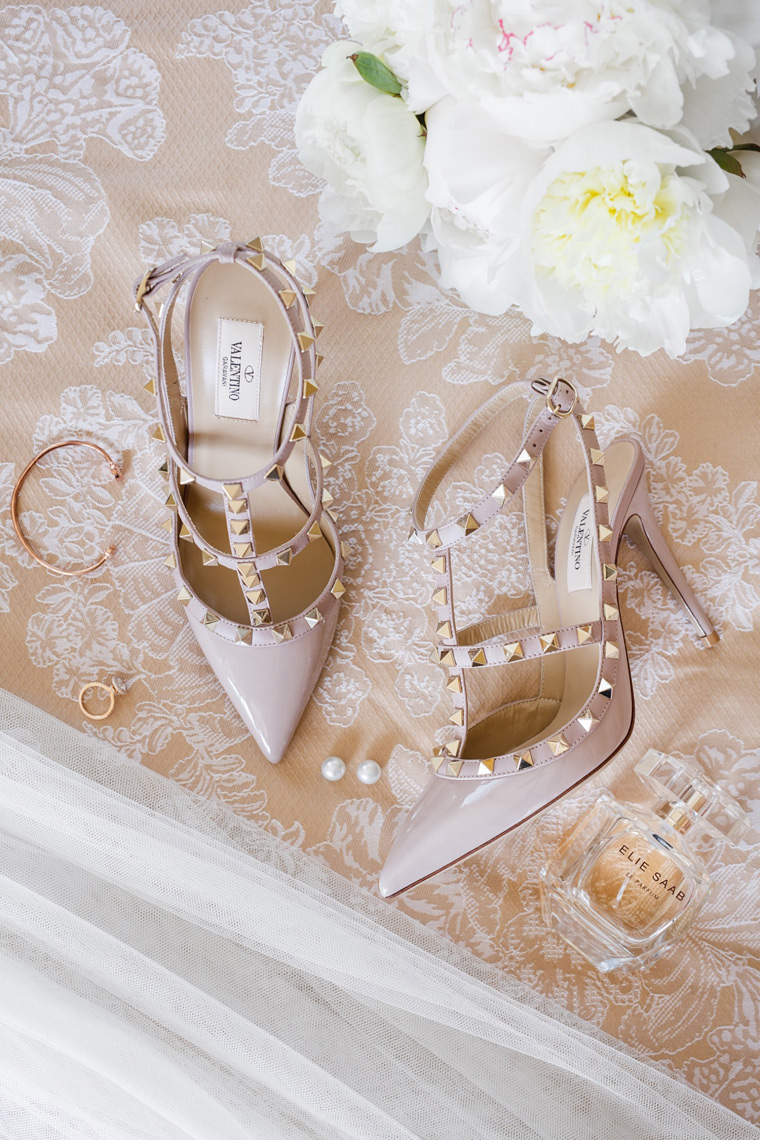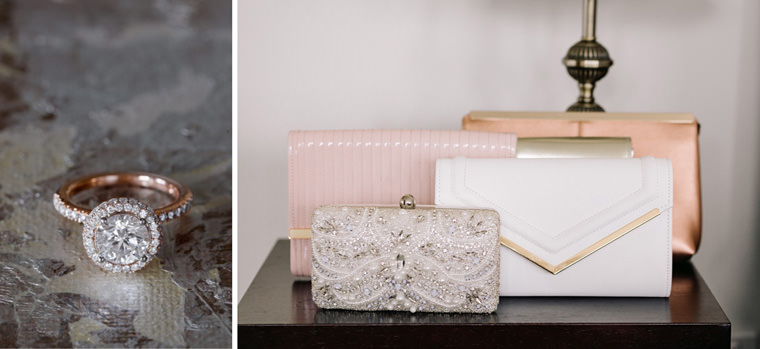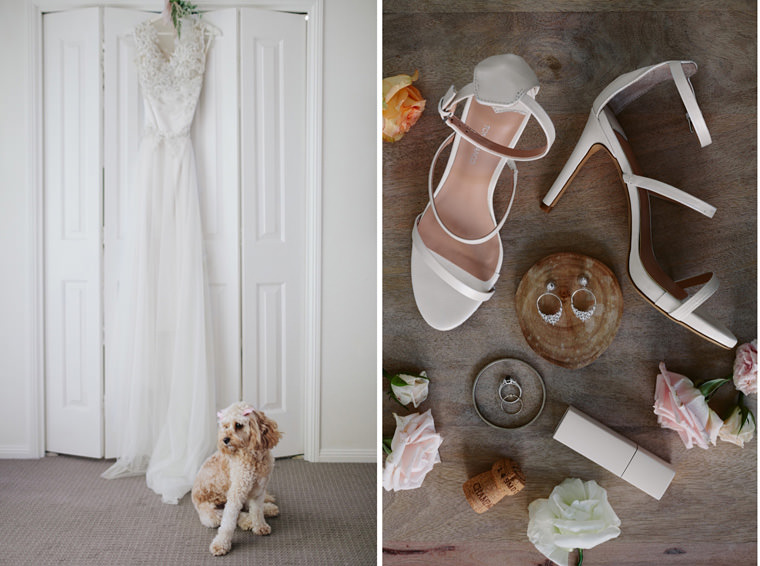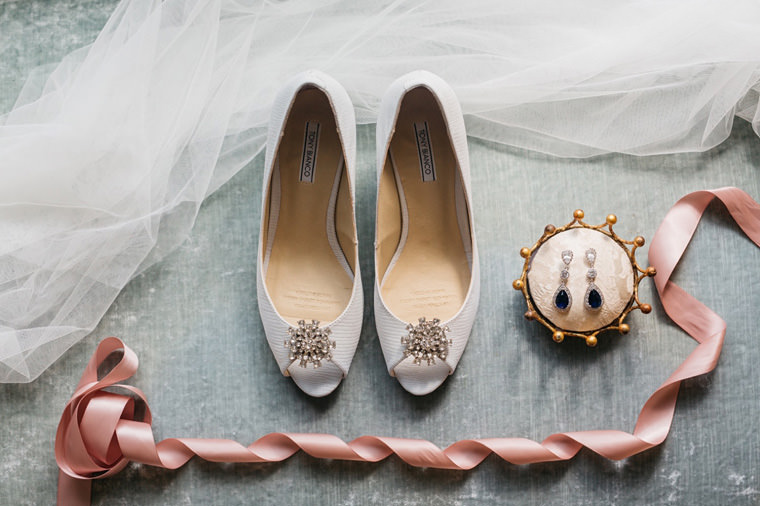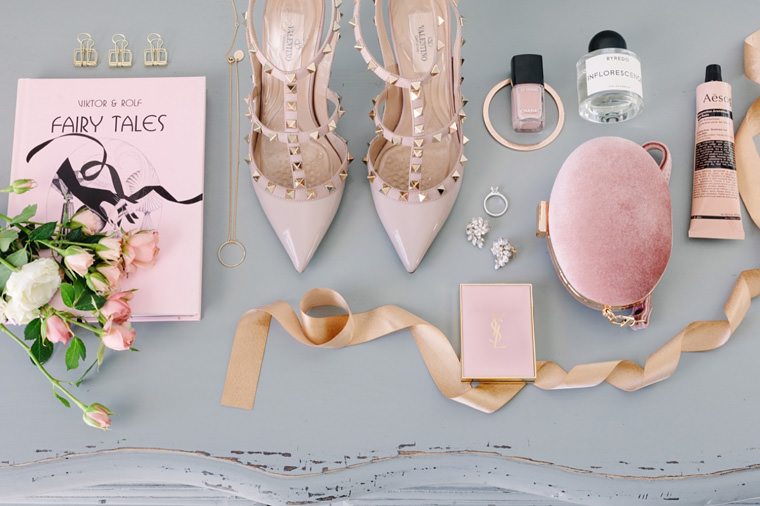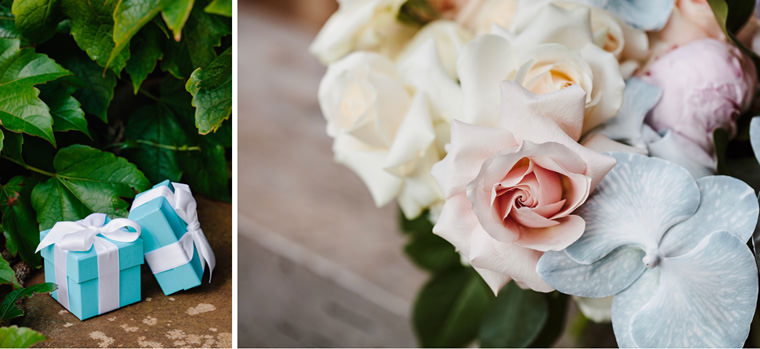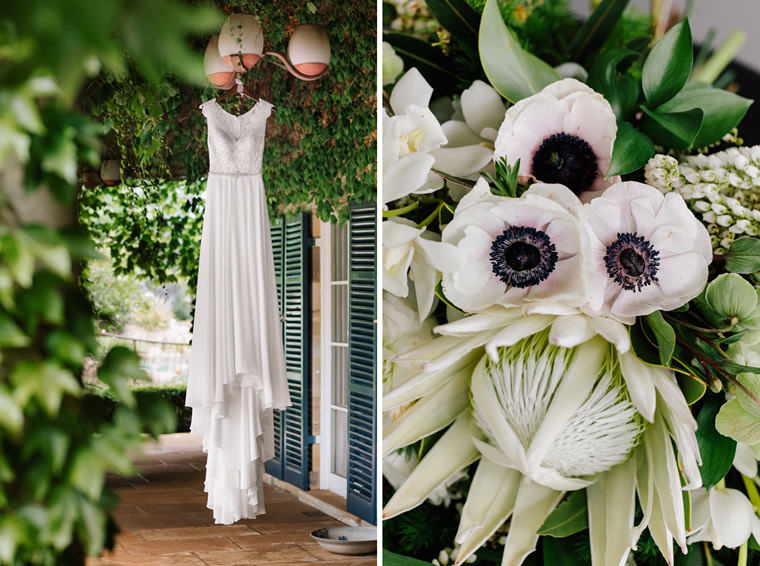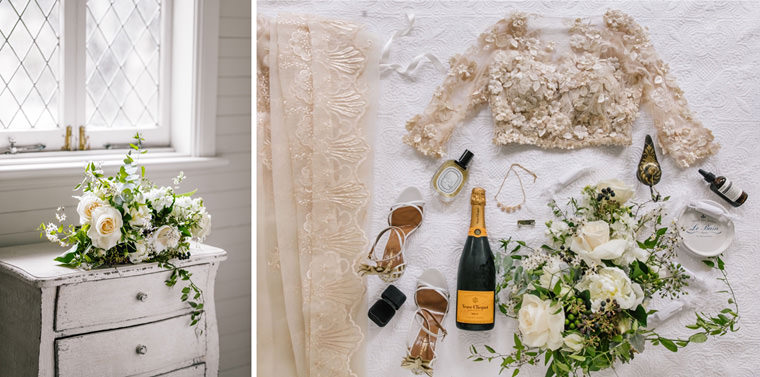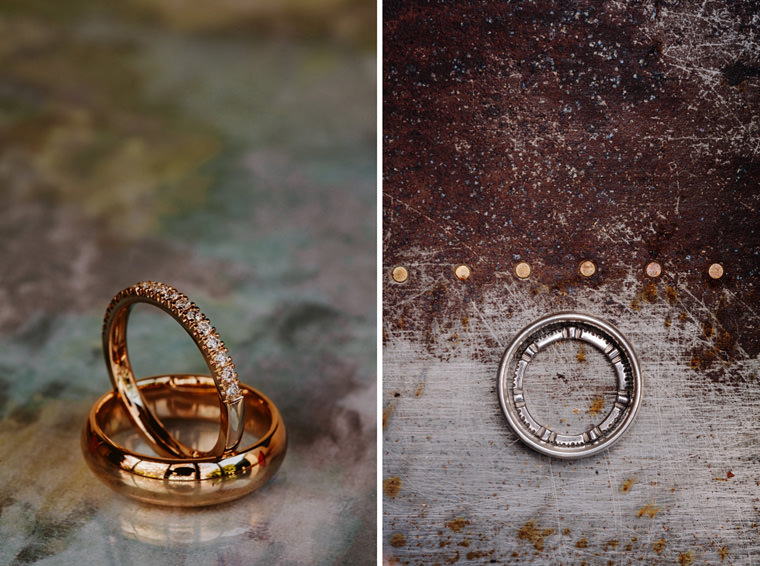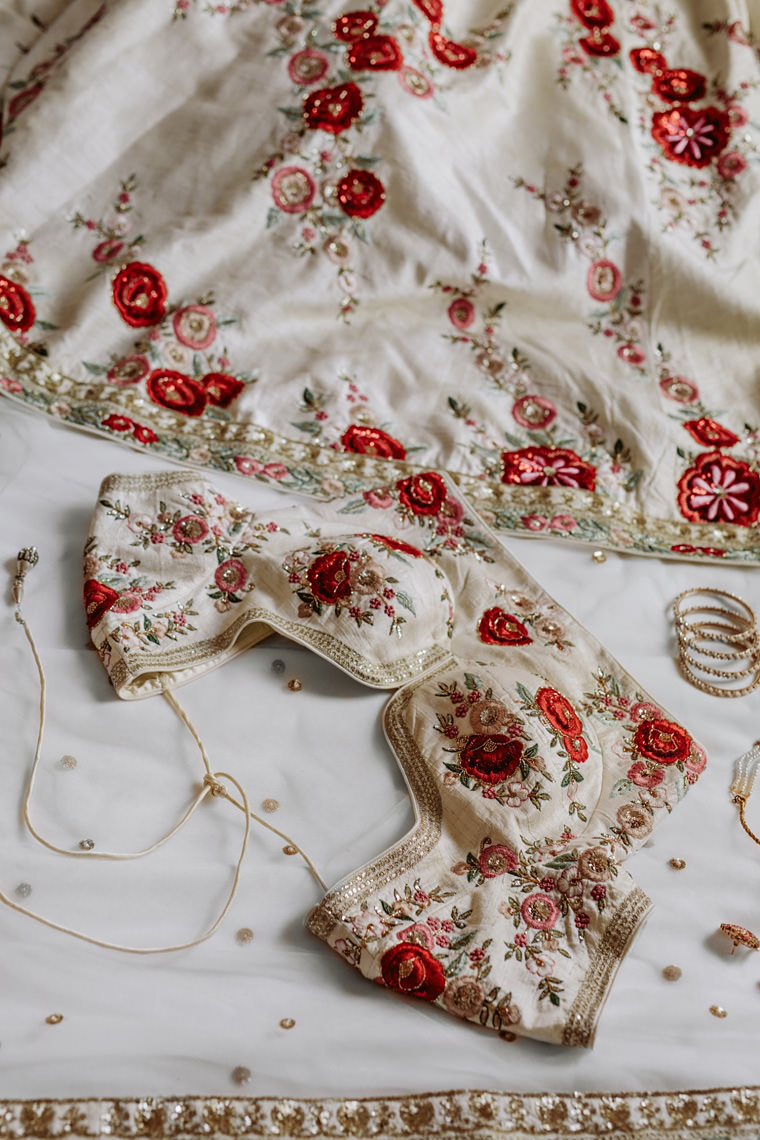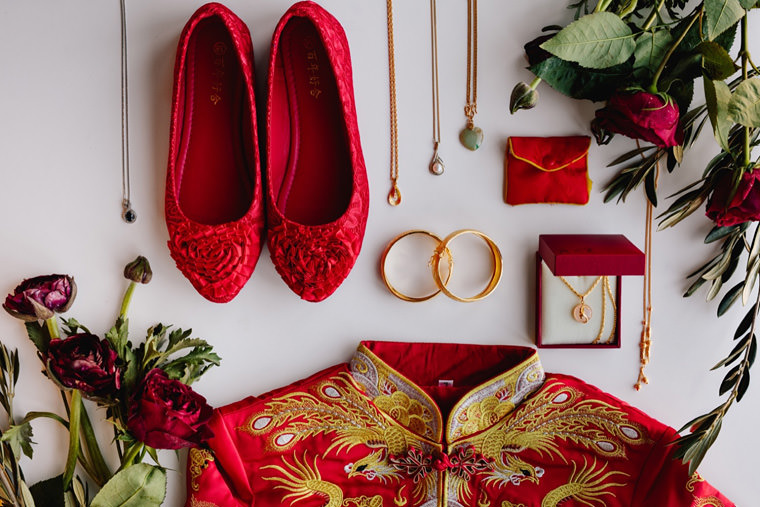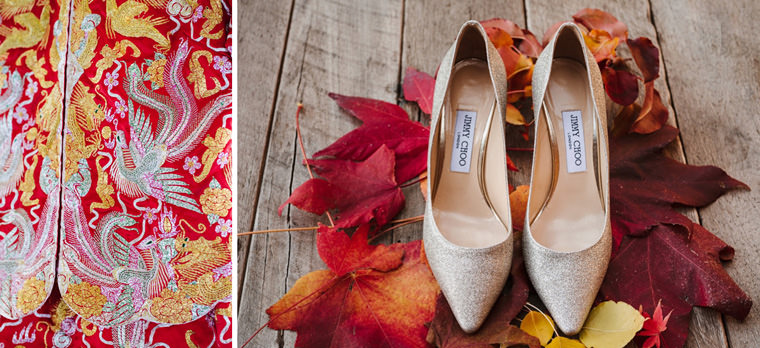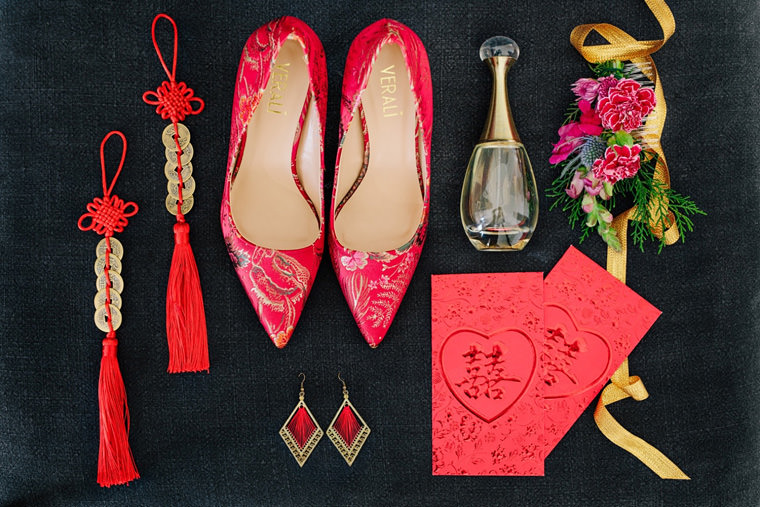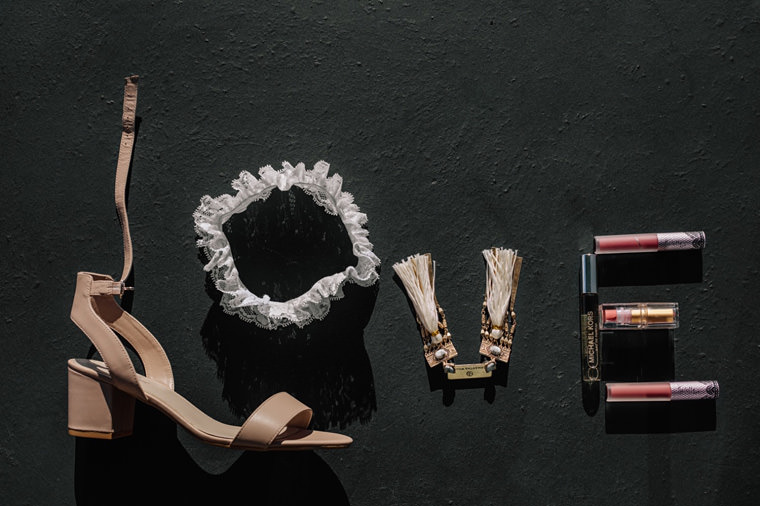 Bride's Prep Checklist
1. Wedding Dress
2. Shoes
3. Engagent ring
4. Perfume
5. Jewellery; necklace, earrings, bracelets
6. Bouquets (have your florist deliver before we arrive)
7. Purse / clutch / cute bag
8. Veil
9. Lipstick
10. Hair piece
If you don't have a groom's prep
Wedding invitations
Both wedding rings
Not needed for photos but often forgotten
Fav bottle of gin/champagne / cocktail mix to share with your bridesmaids
An awesome Spotify playlist
Party feet & heel stoppers
Garter
Hollywood tape / stick on bra
Bobby pins and hairspray
Nail polish / nail polish remover in case of chips
Mints or breath spray
Phone charger
Spare stockings
Bridesmaid gifts
Lint roller /steamer / good iron (especially if staying in a hotel or airbnb)
Hair products /razor and tweezers