Klaire & Michael's wedding was a pleasant mix of modern and tradition. We jumped from historical hubs in Sydney. Our ceremony was the impressive St Thomas', located on the North Shore and established in 1884. The location photos were taken around Sydney University with backdrops both modern and heritage listed.
One moment we would be shooting surrounded by the Gothic sandstone façades, the next using a newly installed air-conditioning vent as a modern geometric canvas. We strolled through old Oxfordesque archways and then onto modern black-and-white zebra crossing – the grandeur of the ornate juxtaposed with the simplicity of the modern. Radically different yet both offering visually strong imagery.
We finished up at Dockside at Cockle Bay Wharf, Darling Harbour where we had a blast running our PhotoBooth and watching a hilarious slideshow of Michael's younger years (mostly at his expense) and a beautiful video presentation from the video team I Heart Productions. Also check out their very cute wedding highlight.
Vendors shout outs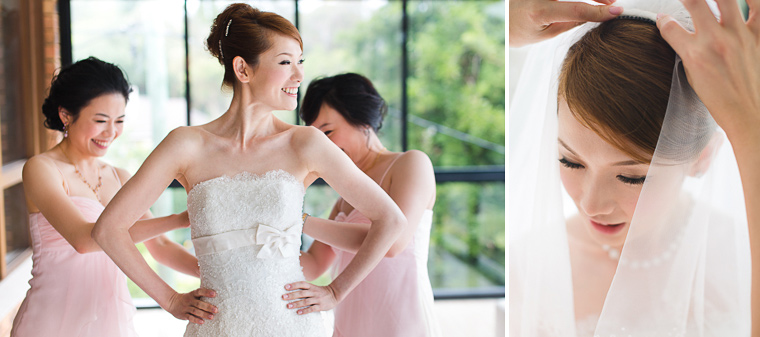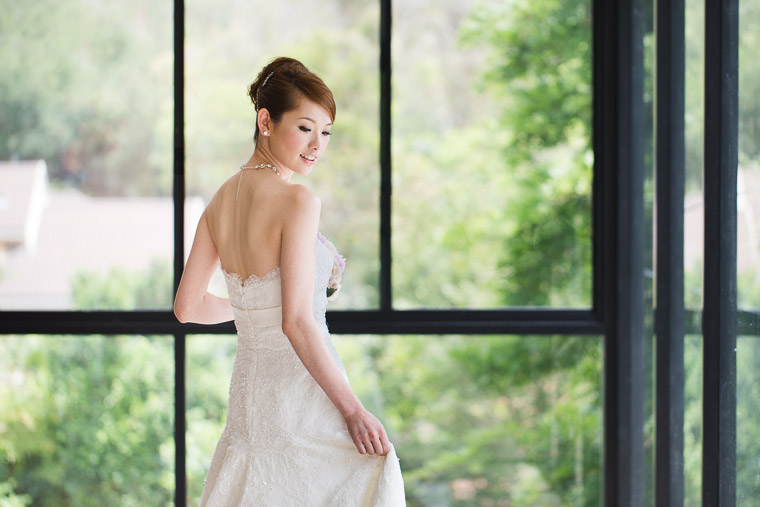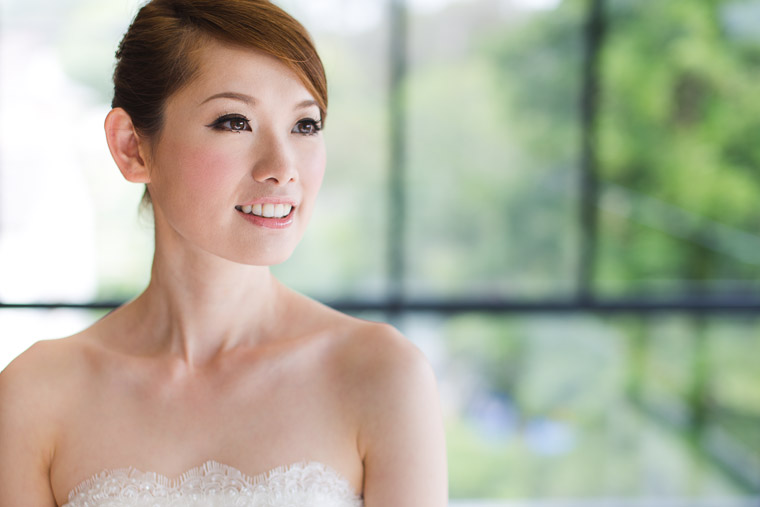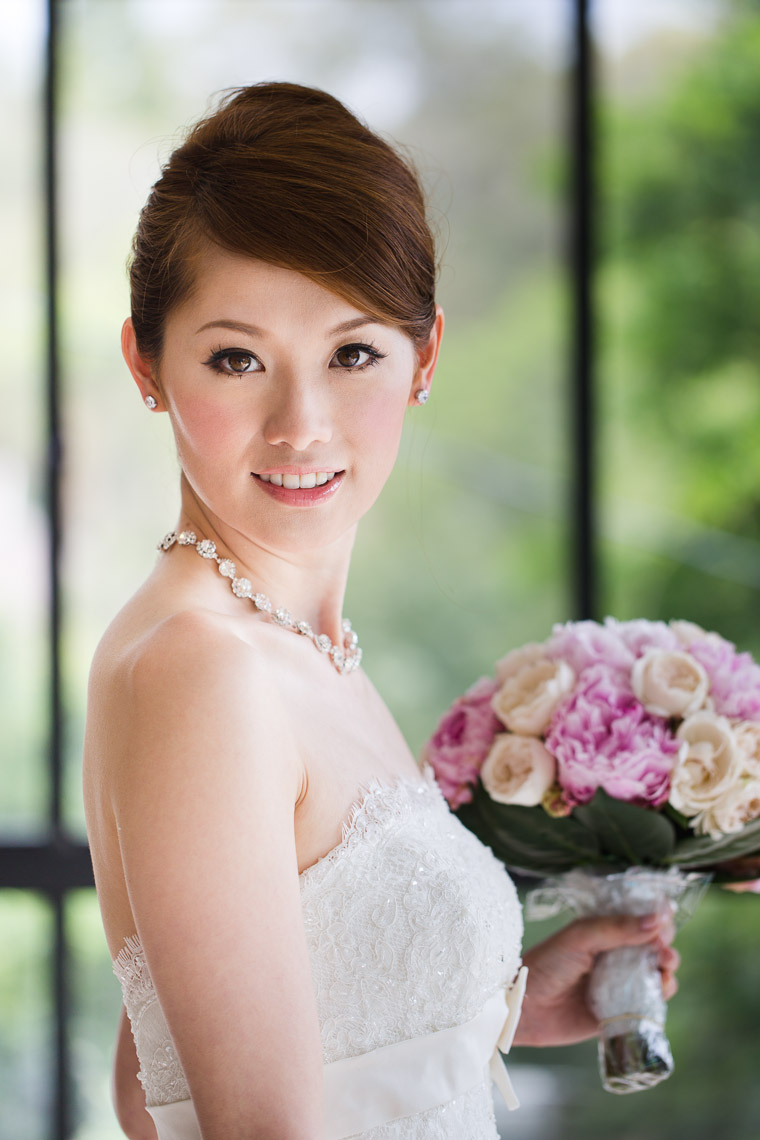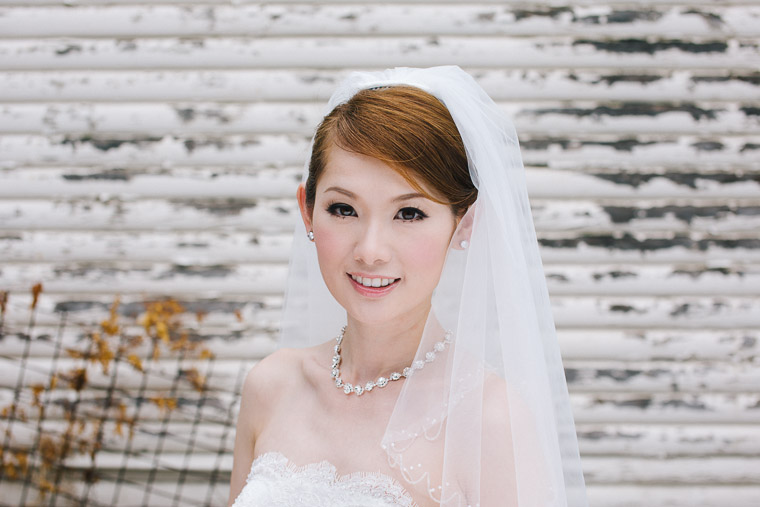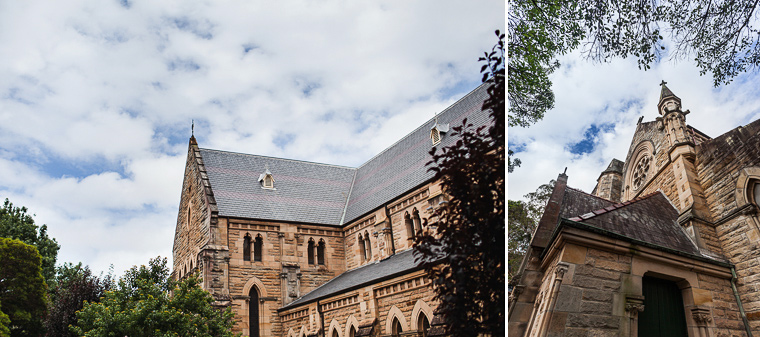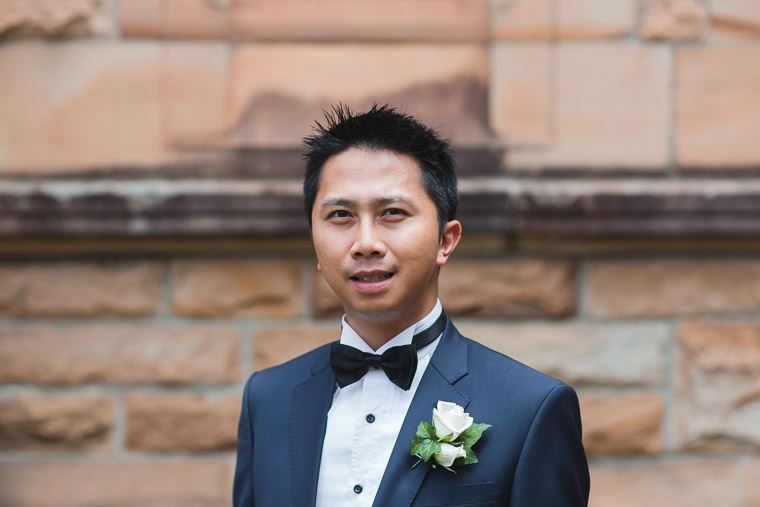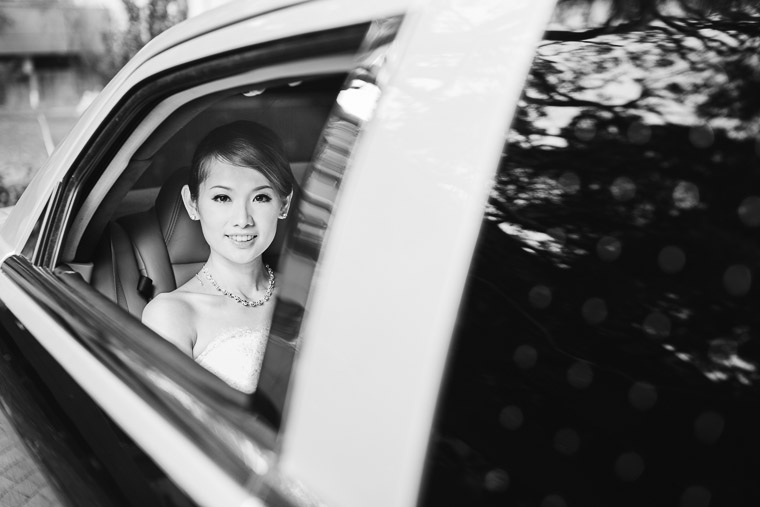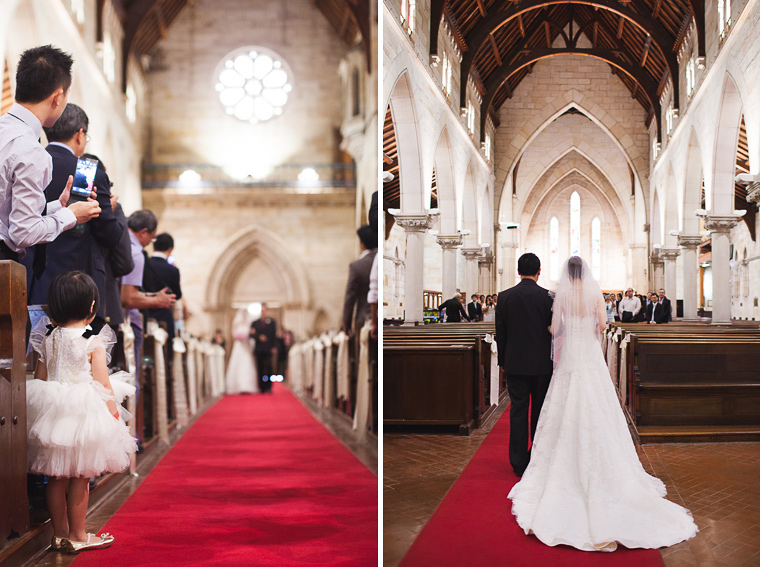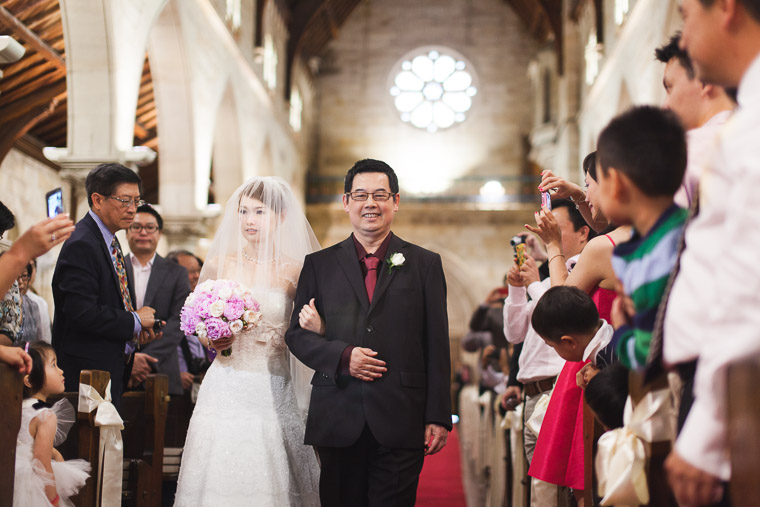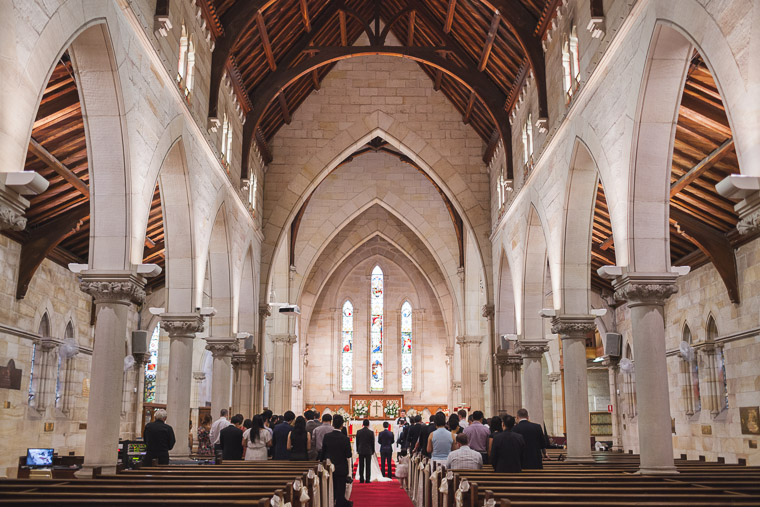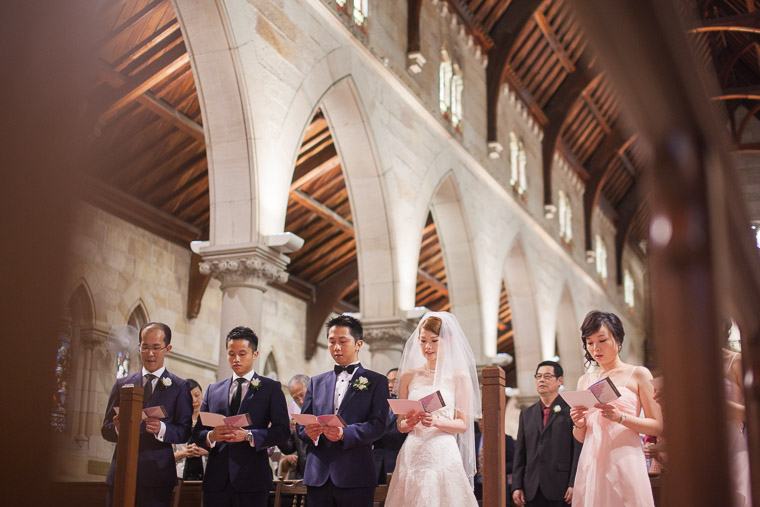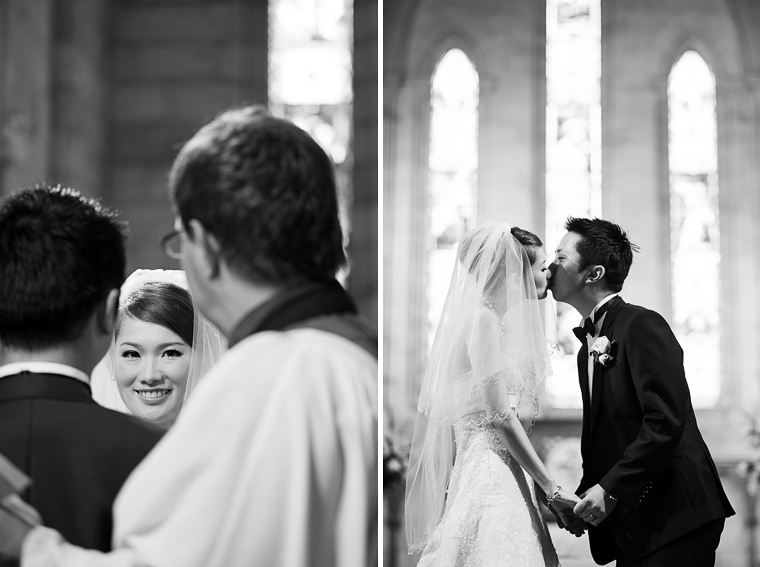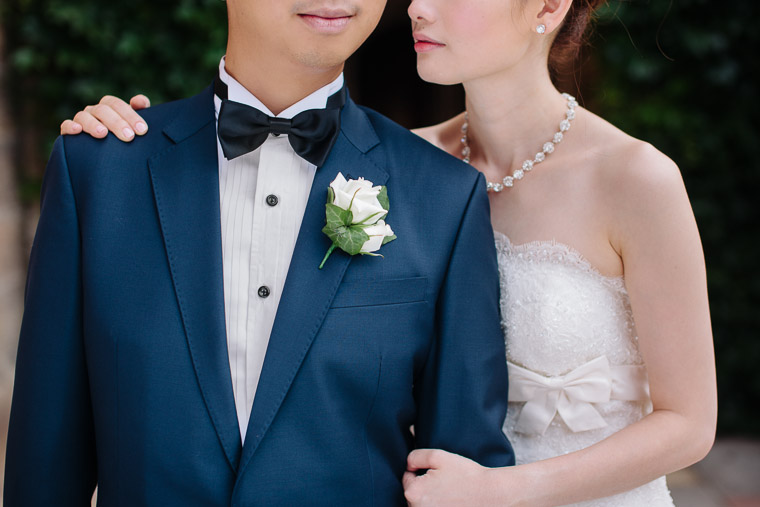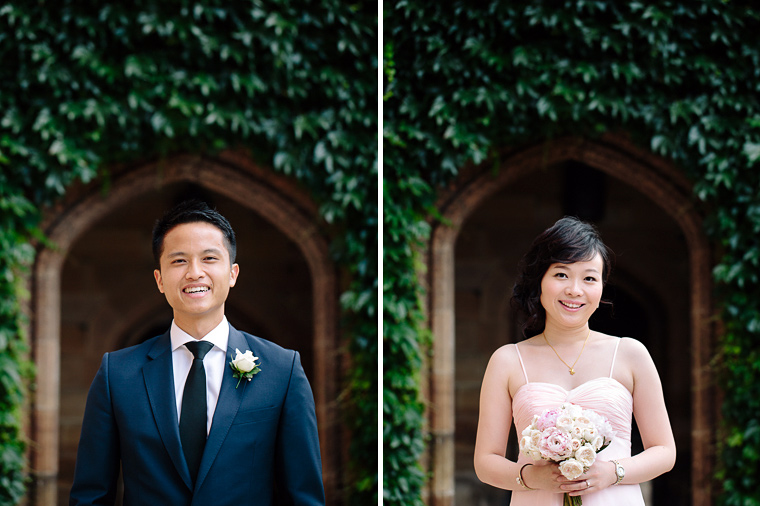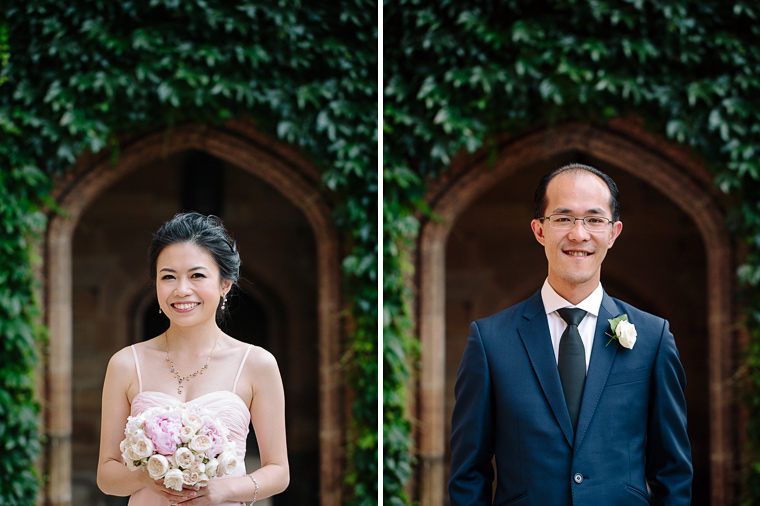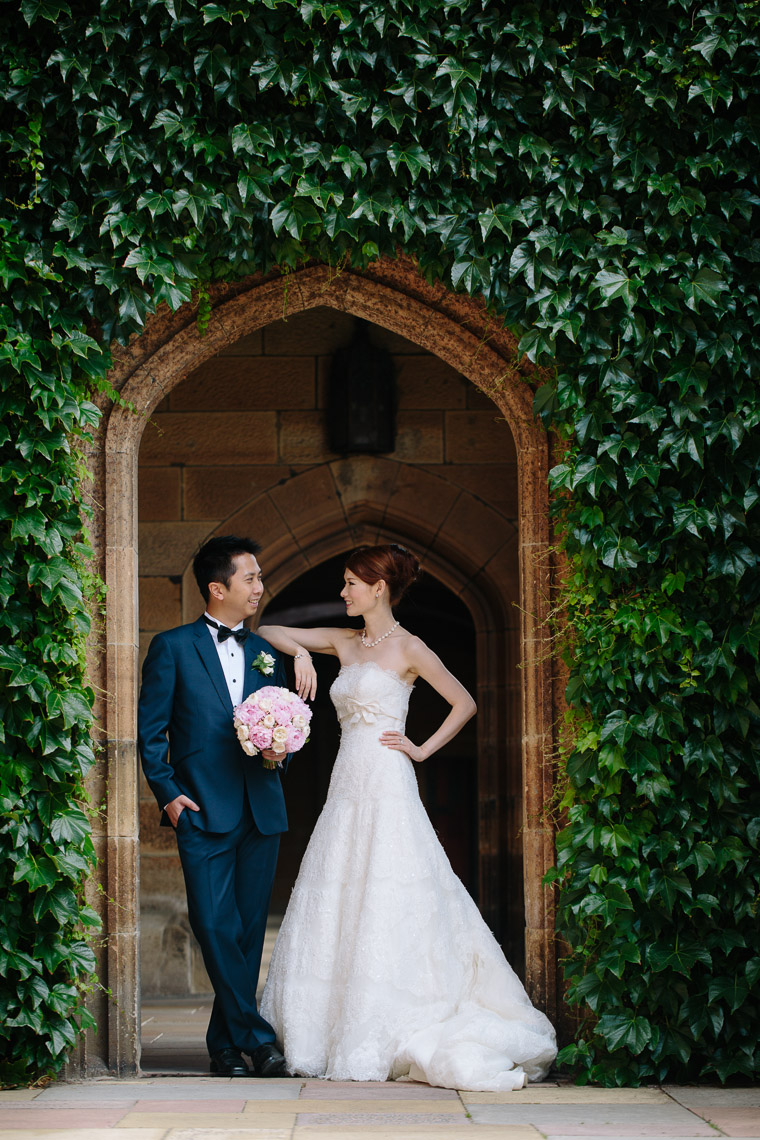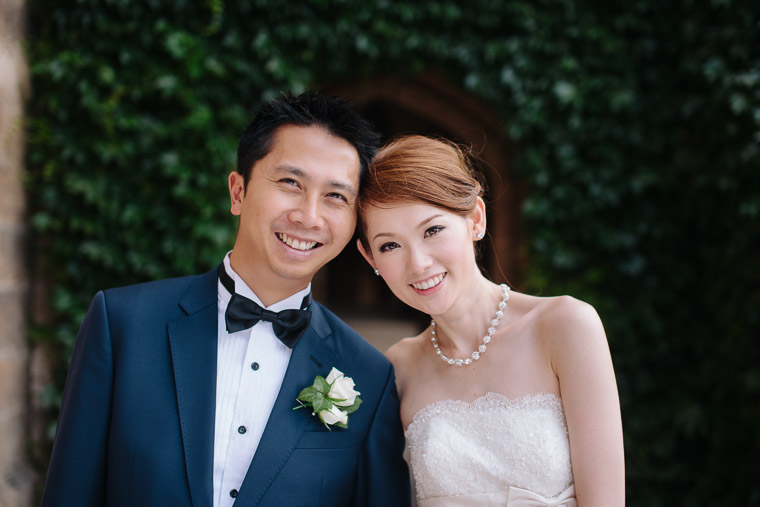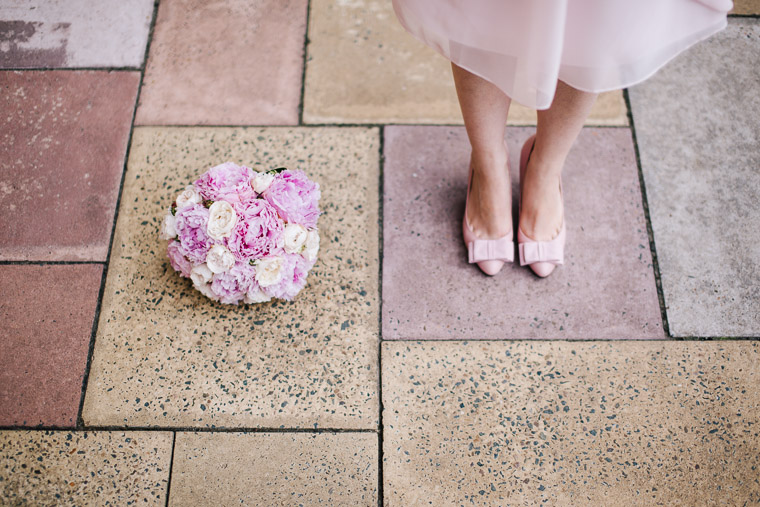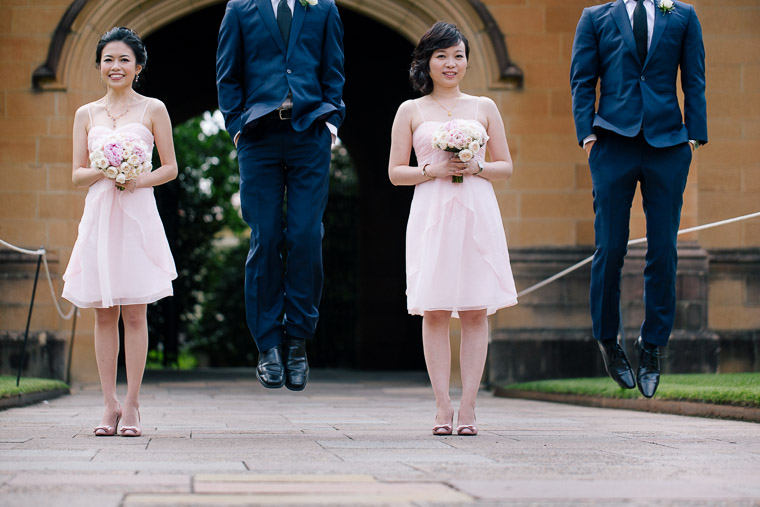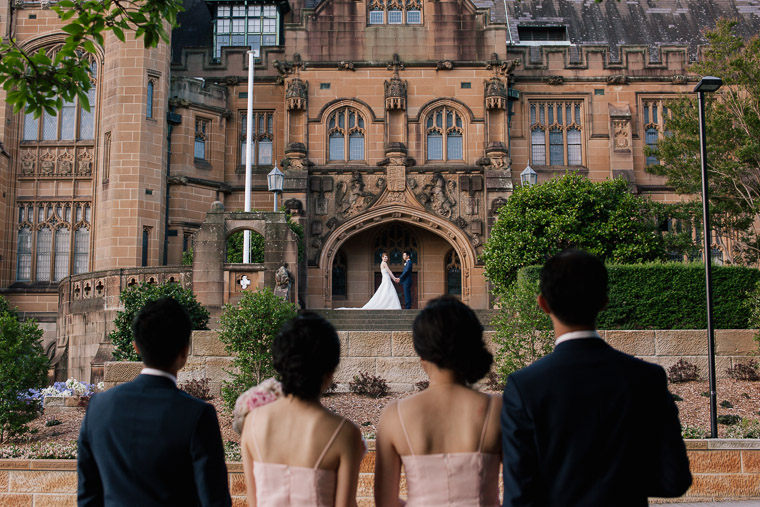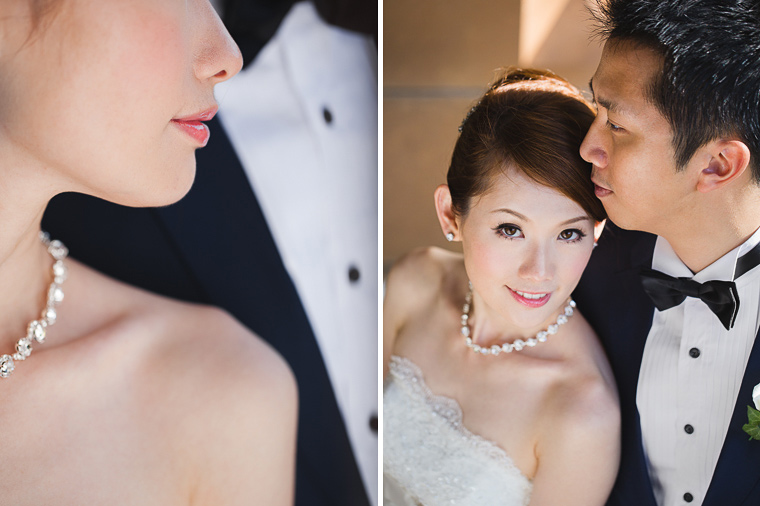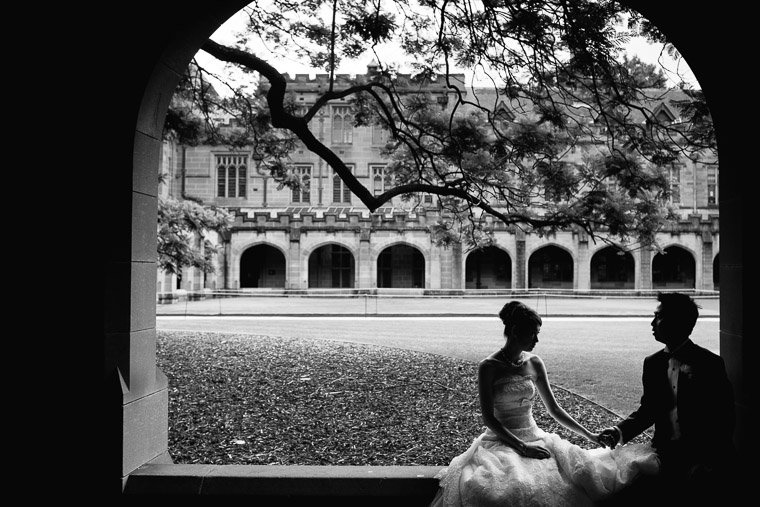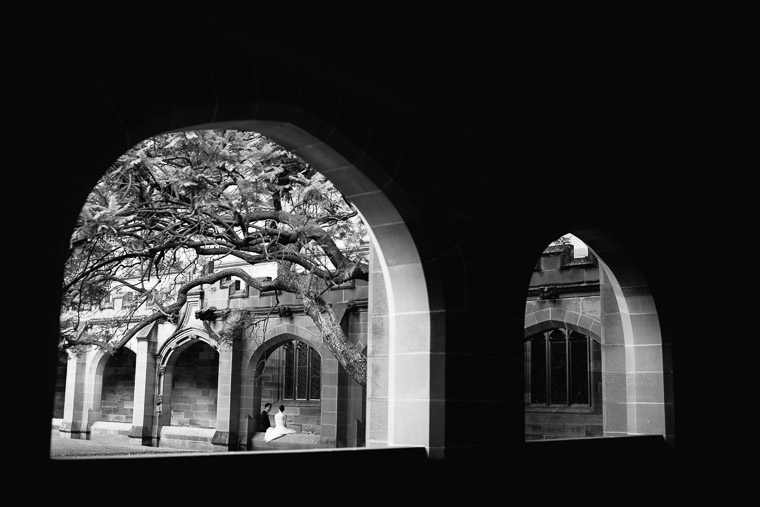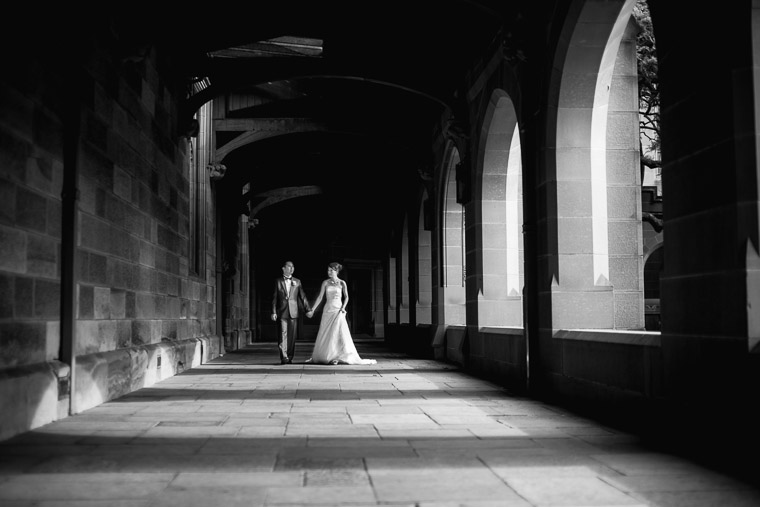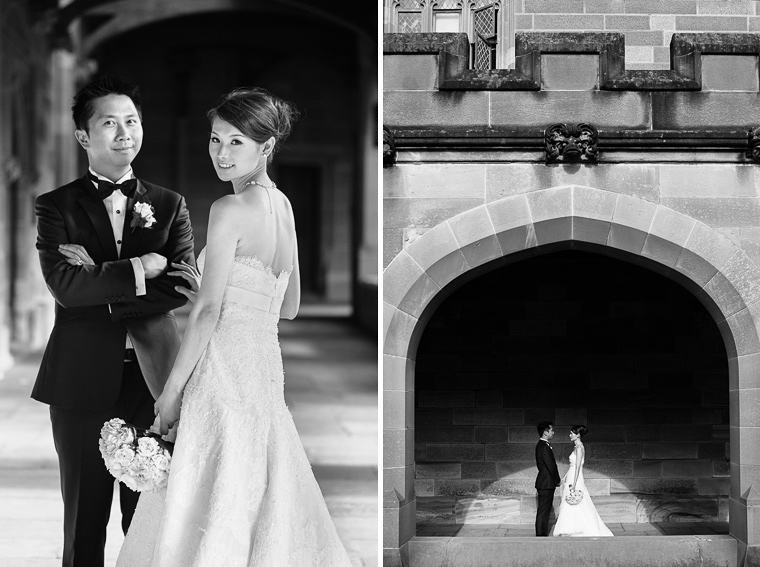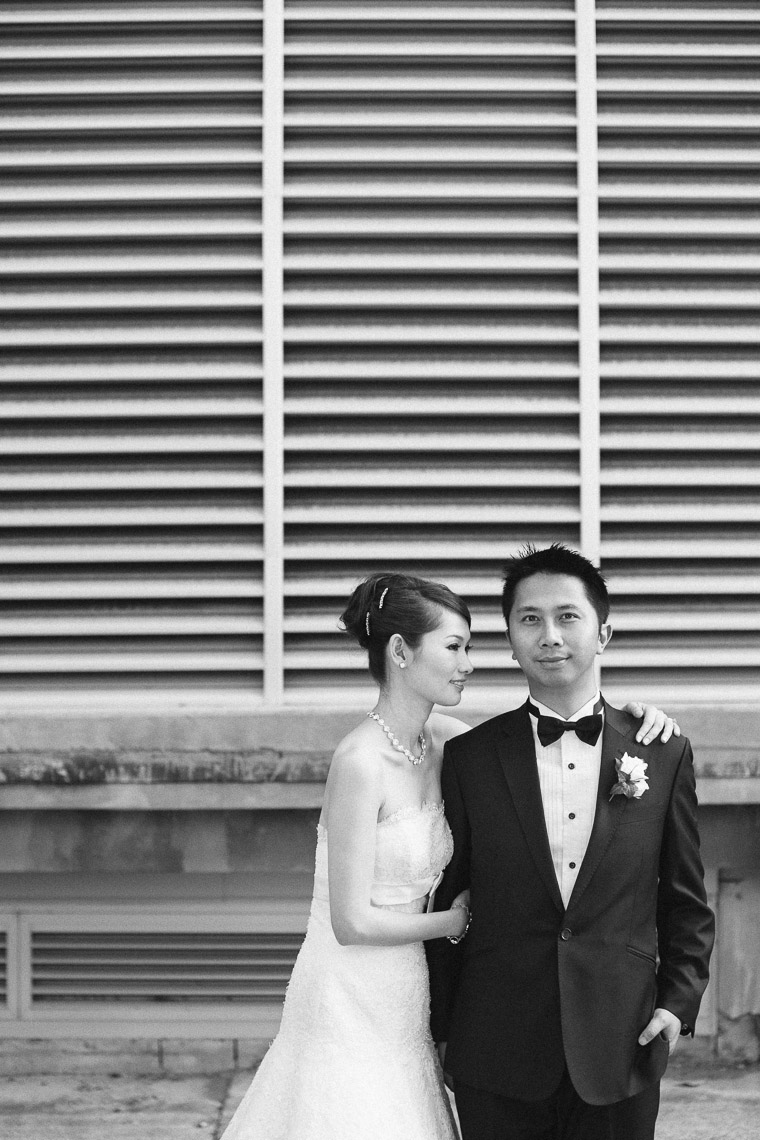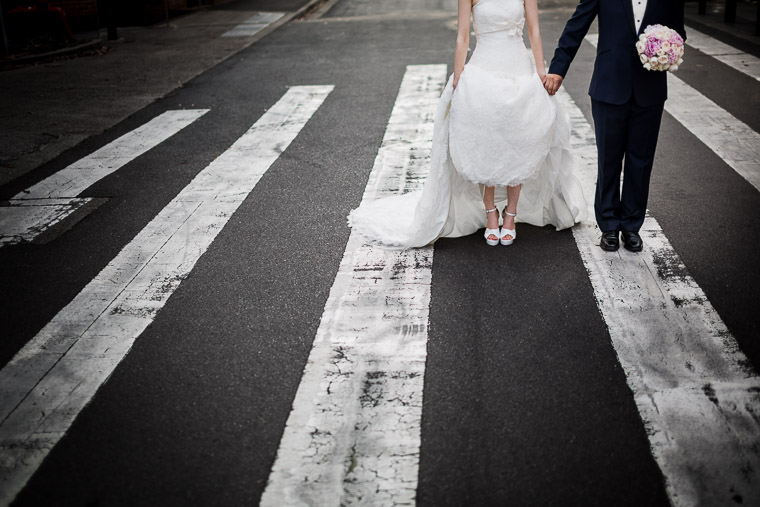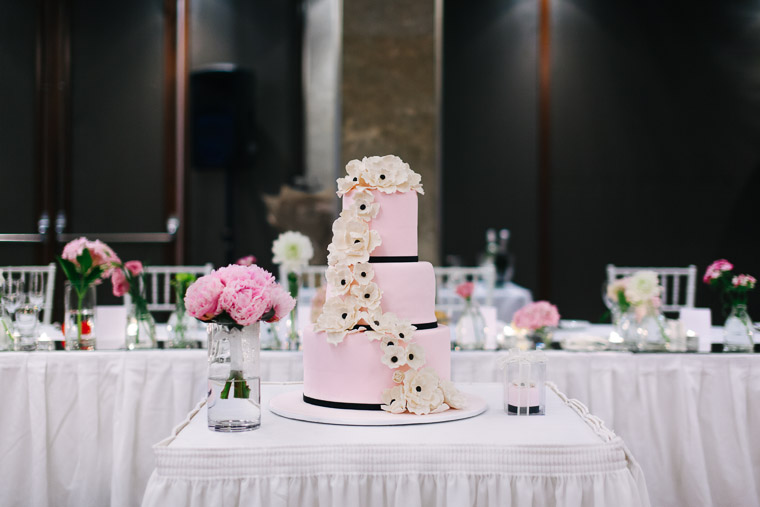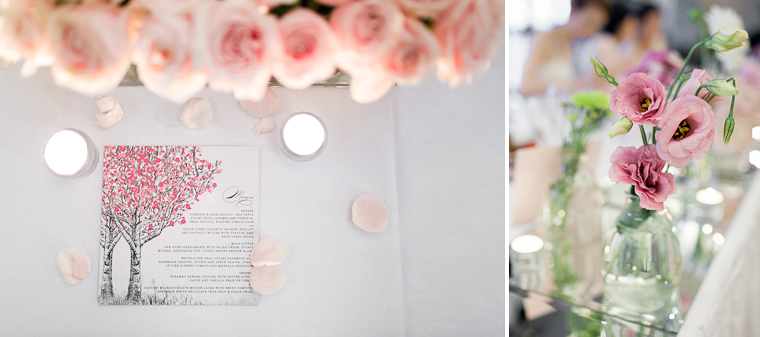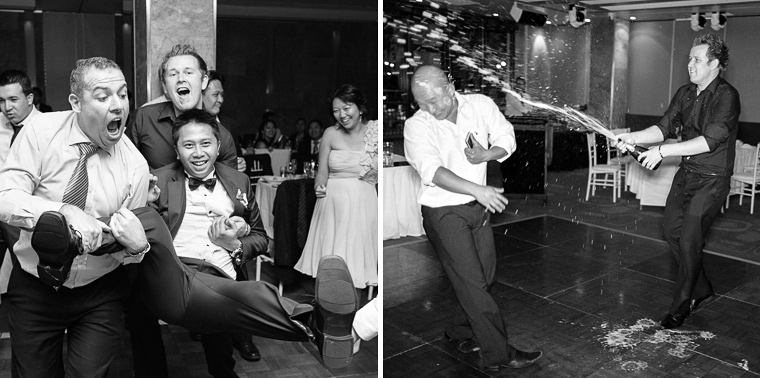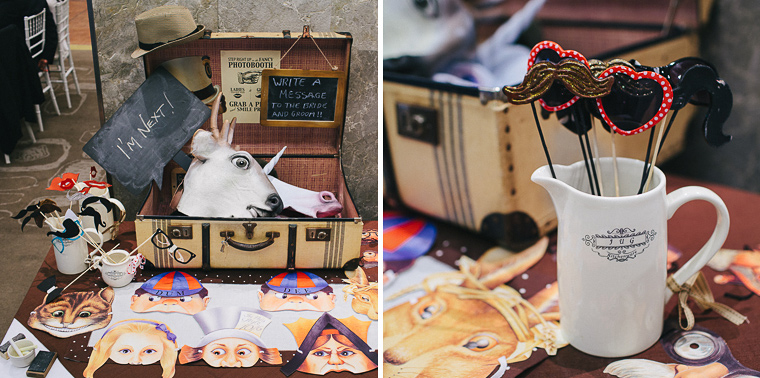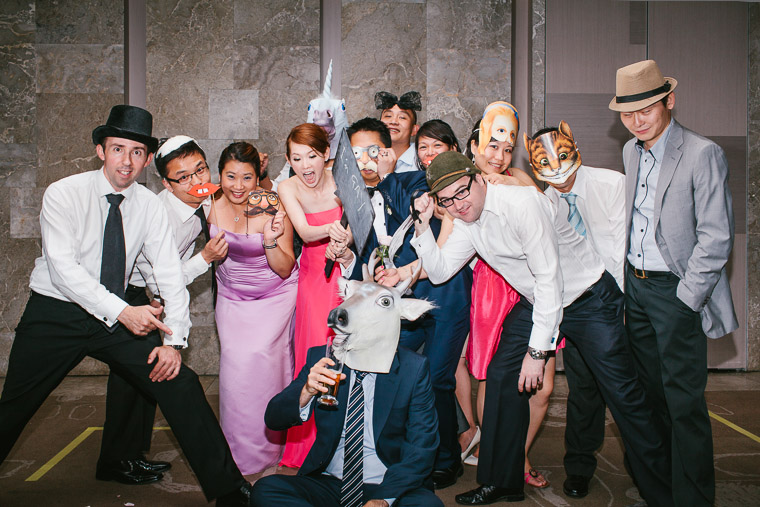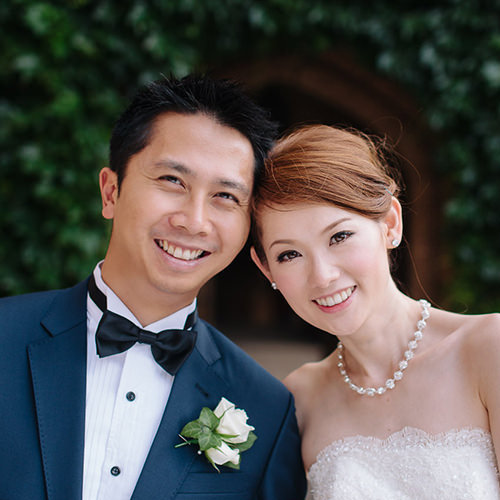 Hi Hilary and Nicola,

Ever since we stumbled across your website, we have felt that you would be THE photographers we would trust with our wedding because you have a unique ability to make every wedding look special.

We are immensely happy with the photographs you have delivered to us. They captured the day and elevated it into a series of images that have drawn enthusiastic compliments from all our family and friends who we have shown them to. We like the way that you transform an undistinguished background, such as a neighbour's fence or an air conditioner vent , into a dramatic backdrop to a romantic moment. I'm speechless from the breadth of emotions and life you captured in the photos — deep and profound love, bliss, joy, abandoned happiness and mischievous and so much more. Not to mention that you make us, two ordinary people, look and feel like glamorous celebrities. We will have many fond memories just looking back at these pictures in future years.

The photographs really do speak for themselves, not only are they absolutely beautiful but they also reflect the mood of the day quite perfectly. We particularly love how you have recorded not only the 'business end' of proceedings but also the little moments amongst our guests which we would otherwise have missed whilst we were busy getting married!

The brilliant end product aside, we thoroughly enjoyed working with you. We can't thank you enough for your efforts before the wedding, in ensuring you stayed in touch with us, knew precisely what we wanted, and giving us such confidence that the oh-so-important wedding photography was in the safest of hands. We will not forget the guidance, support and advice you so generously provided us in the run up to the wedding – and we hope we did not bombard you with too many requests!. For all that you did (we saw through a guest's photo how hard you were working while everyone was having fun) and what you are, we will always be grateful.

Thank you so much for making 30th December 2012 such an electrifying occasion and bestowing us with such beautiful keepsakes. We will always cherish it.