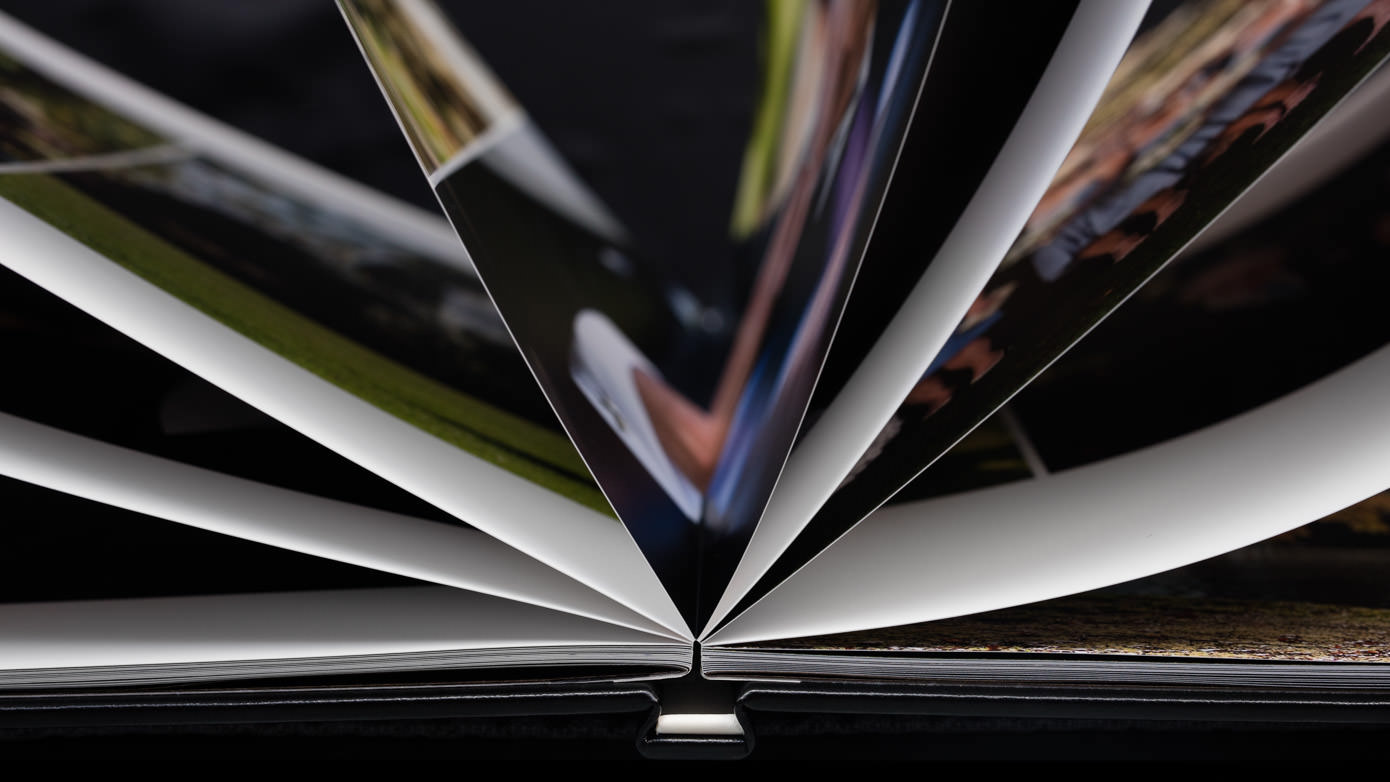 You don't have to add one to your package, but you'll be missing out!
We wanted an understated and elegant photo book and searched the world for the perfect coffee table album. With a history of book binding and origami it's a natural choice that the finest paper technology comes from Japan. These slim albums feature silky pages that lay completely flat, allowing huge panoramic shots that jump right off the page.
Albums are made to be loved and touched, by you, family and eventually your grand kids – our albums are humble and durable. Each page has a fine laminated coating so that you don't need to pass around felt gloves first.  Should you drool over the gorgeous photos – it will wipe right off, no harm done!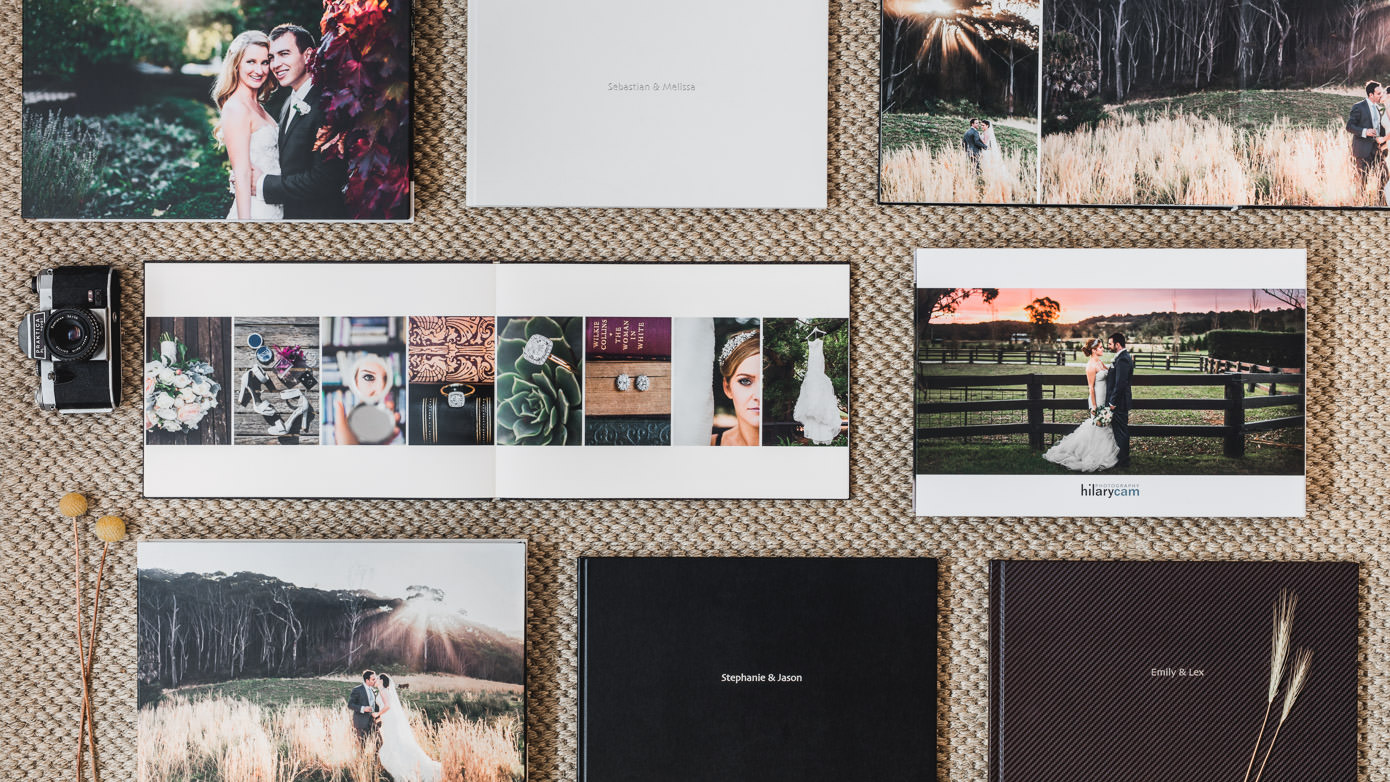 Our beautiful albums are available in  Panoramic 15×10″ and Square 12×12″ aspect with a variety of unique covers.
All design work is carried out in-house to your image selection and only once approved by you is sent to Japan for print and assembly by hand.
Your album, your way
You have full control over the photo selection and design. Using your online gallery, simply select your favourite shots to appear in your album. We do the hard work and provide a first draft for you to review online. From there you can make comments and request changes.
Your album is ordered only once you are happy with it.
Square or landscape
Our beautiful albums are available in Square 10x10inch and Panoramic 15x10inch aspects.
Your photos will look even better printed in a large format. And with our Japanese printed albums, at 600 DPI you will see more detail than ever before.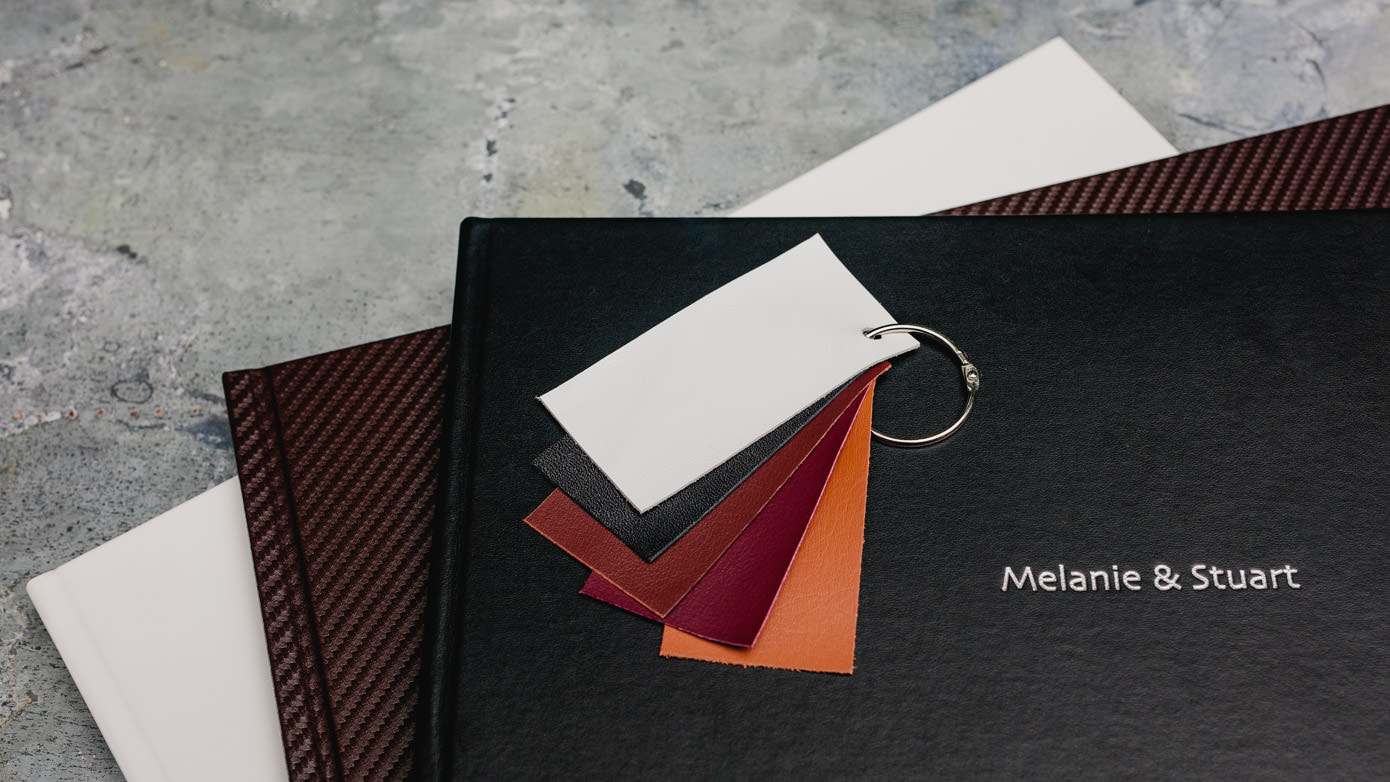 Zero-gap, lay-flat binding
Our albums are designed with no gap in the middle. When open the left and right pages join seamlessly in the middle and lay flat, with no magazine style buckling at the spine.
Because of this a single image can stretch edge-to-edge across two pages, you can display your favourite images up to a massive 30x10inch (on the Panoramic Album) or 24x12inch (on the Square Album)!
Low cost upgrades
For our entry level album of 28 sides you can fit up to 50. With affordable upgrades of +10 extra pages (+15 extra images) for only $350 – designed, proofed and printed – it is always easy to add more images as you go.