Ahh 2020, the year where Tiger King was a sober alternative to the nightly news.
As planning a 2020 wedding became increasingly improbable, Briana & Thomas sensibly opted to postpone their dream wedding until 2021. Surely they could confidently tie the knot then, absent a further real-world plot twist.
However, as NSW started improving and restrictions began lifting, the idea of marking their original September date with some restrictions became a possibility.
With only 6 weeks to plan, they decided on a low-key celebration, with plans for a large scale wedding party the following year. A ceremony was to be held with close family and friends at the Ovolo Woolloomooloo finger wharf. The dinner reception would be nearby, at the scene of their first date – The Riley Street Garage.
This was our first wedding since the lockdowns in March, but our initial anxiety quickly faded in the good humour and high spirits of Briana and Tom.
Because of the restrictions on numbers everyone in attendance felt a heightened sense of appreciation for having been included. The married couple drew a huge spontaneous applause from 100s of curious onlookers as they exited the Ovolo down the wharf's boardwalk, cars honked horns and punters at the pub cheered as our newlyweds passed. Perhaps Tom was being mistaken again for Michael Bublé, but I like to think that the sight of these newlyweds offered hope for better times ahead.
Their celebration was so heartfelt and filled with a sense of meaning that only a few weeks later that big glamorous party scheduled for 2021, no longer felt as necessary or important – as this day, all agreed, was unexpectedly perfect.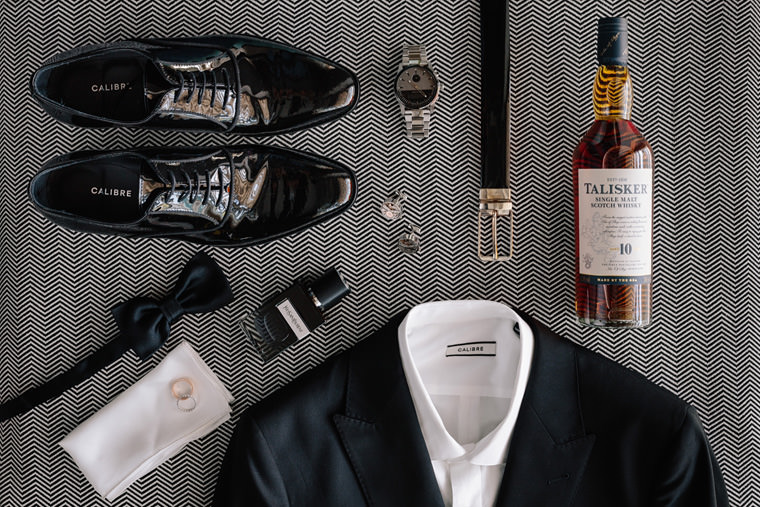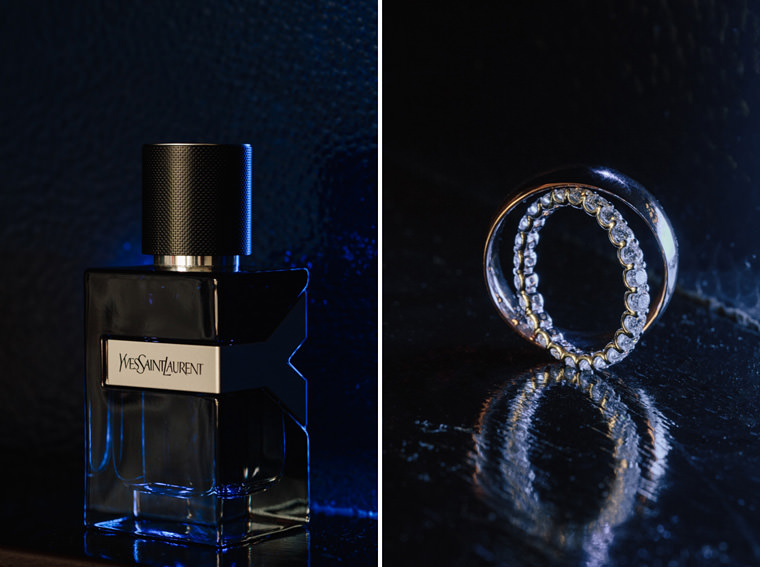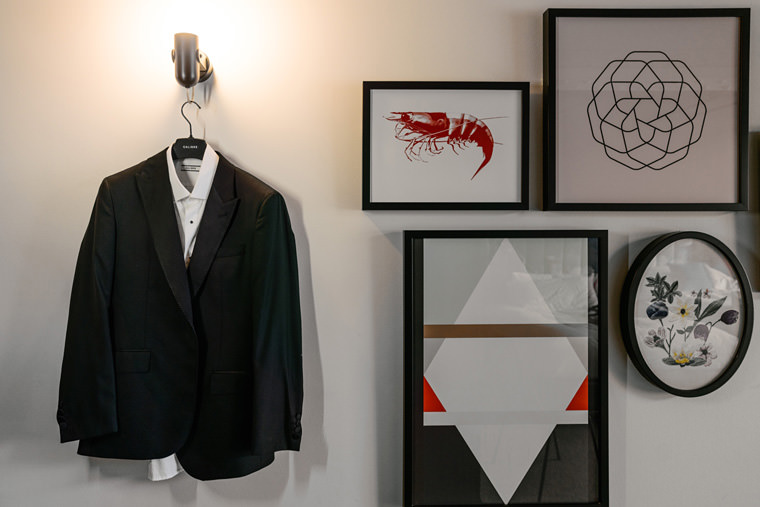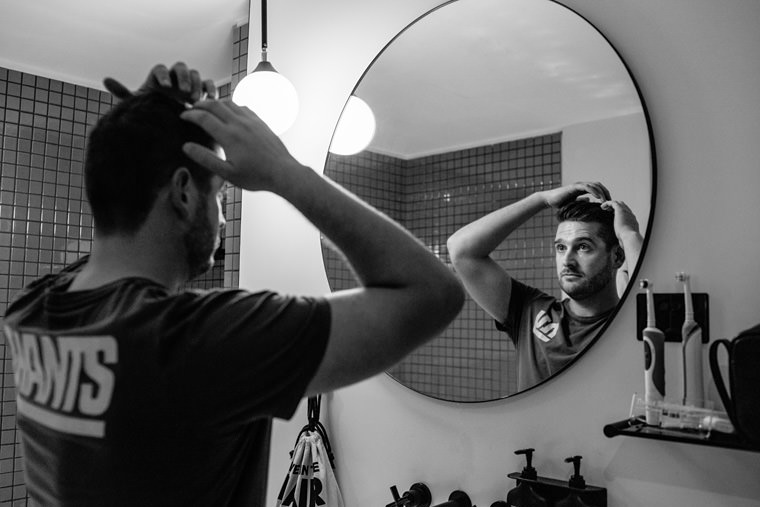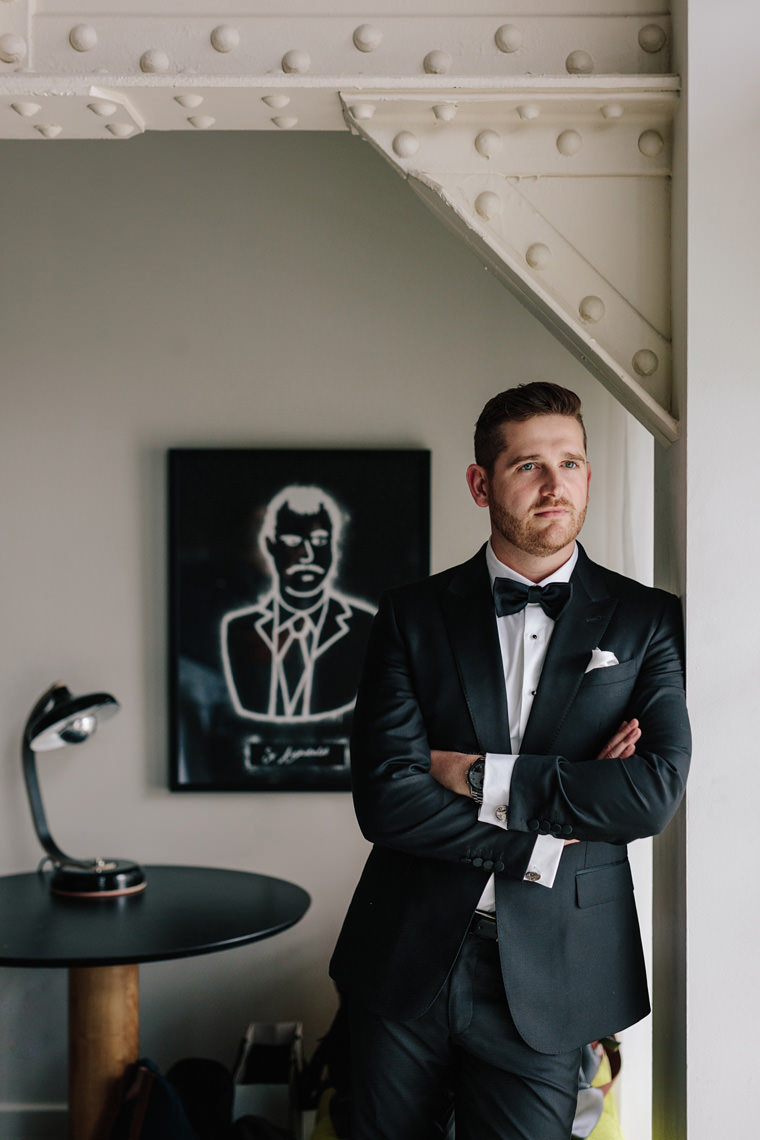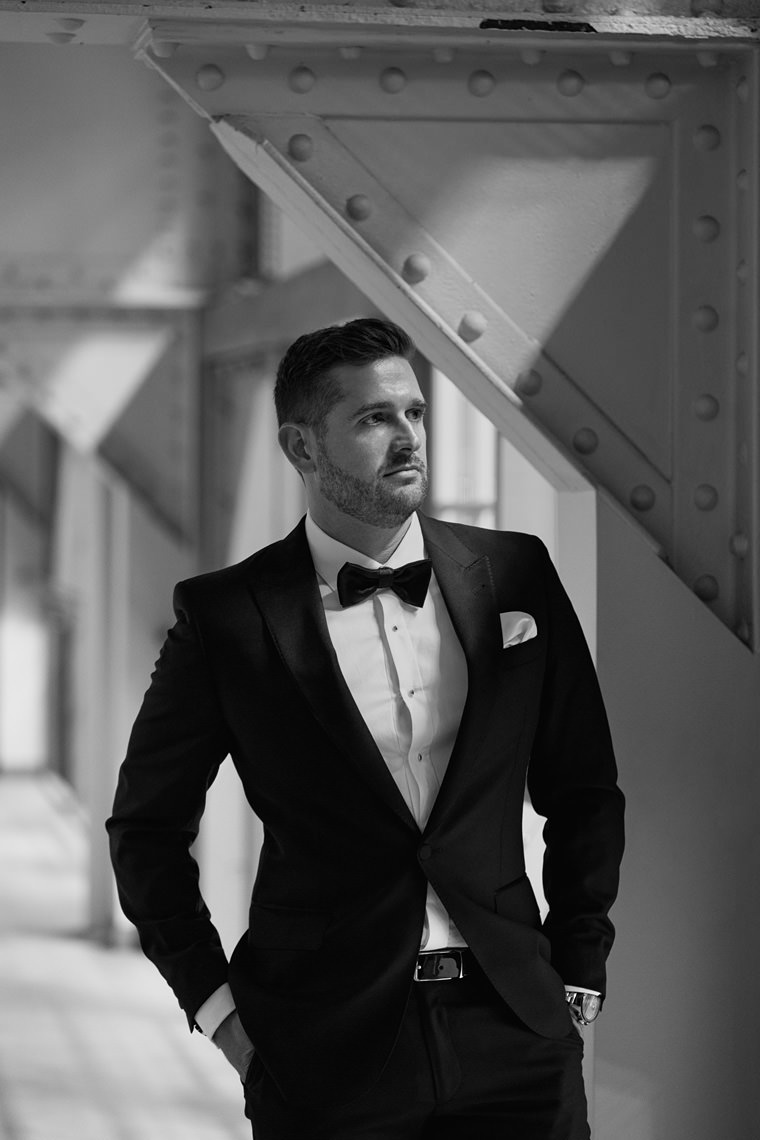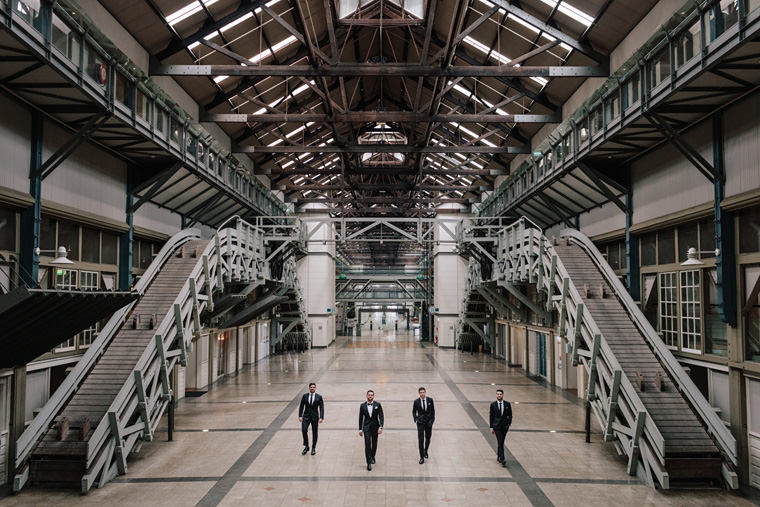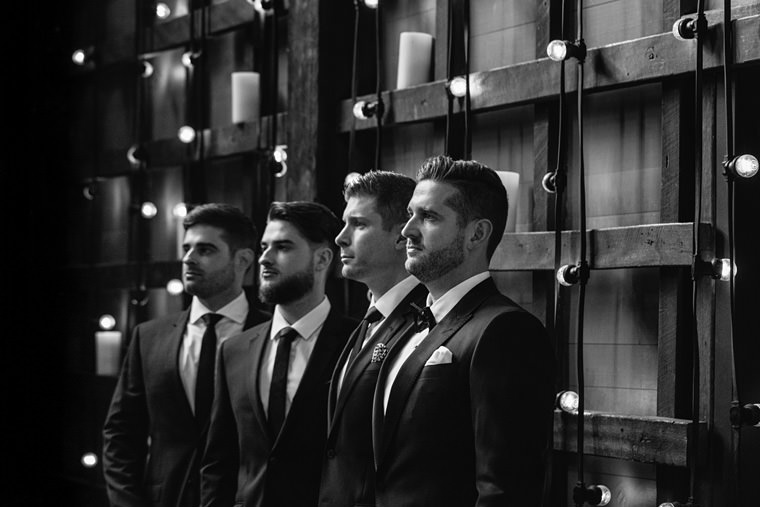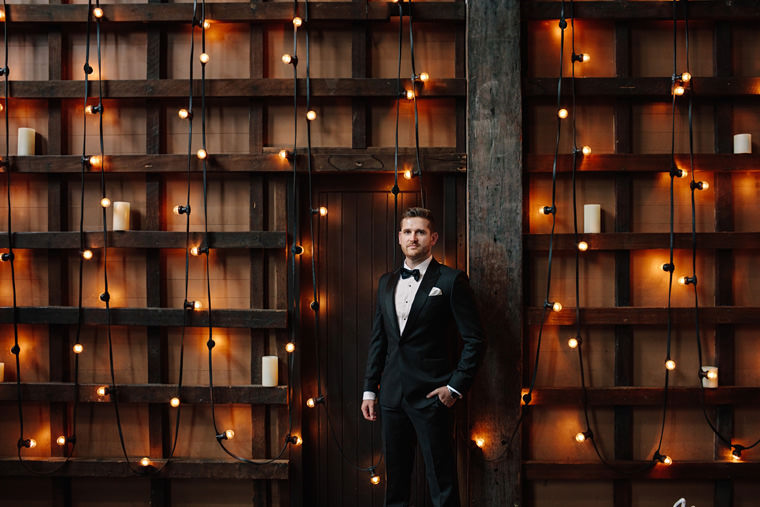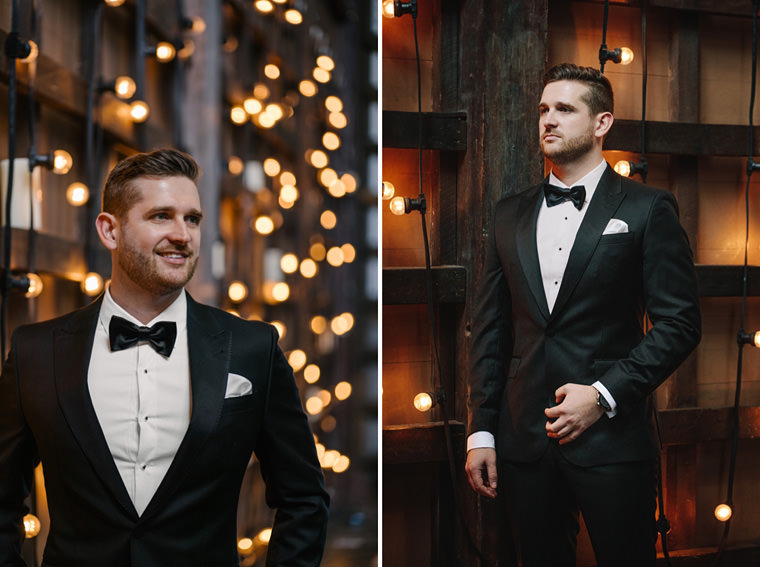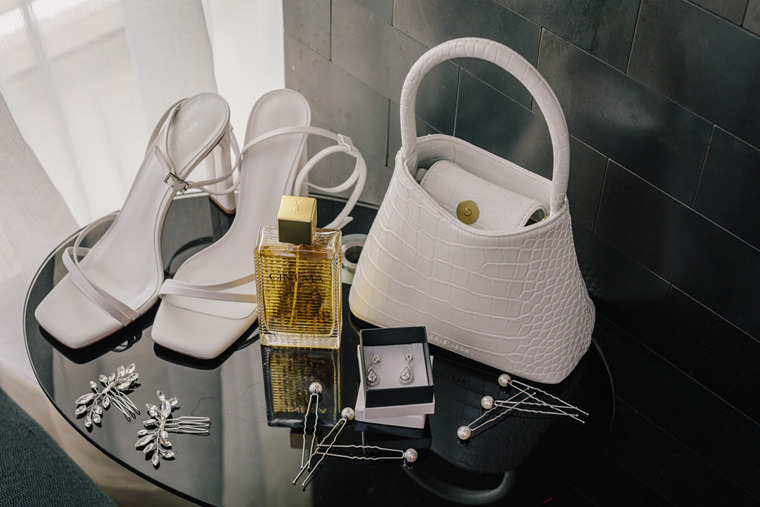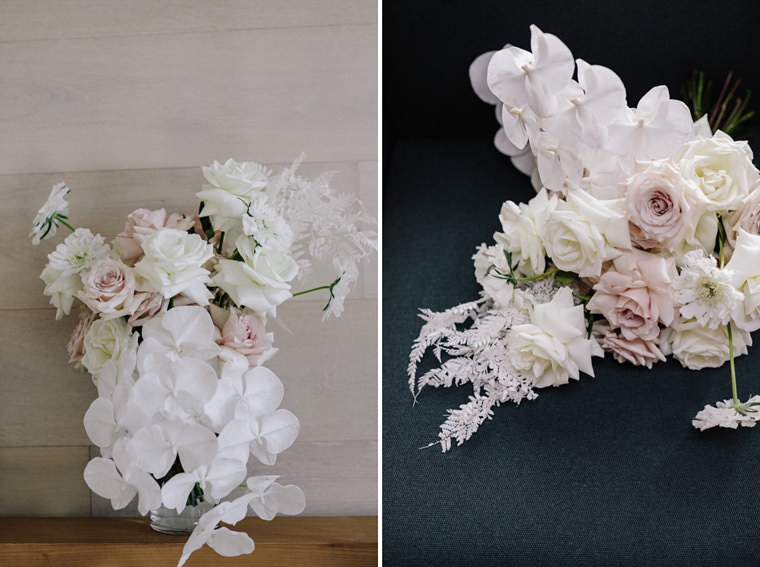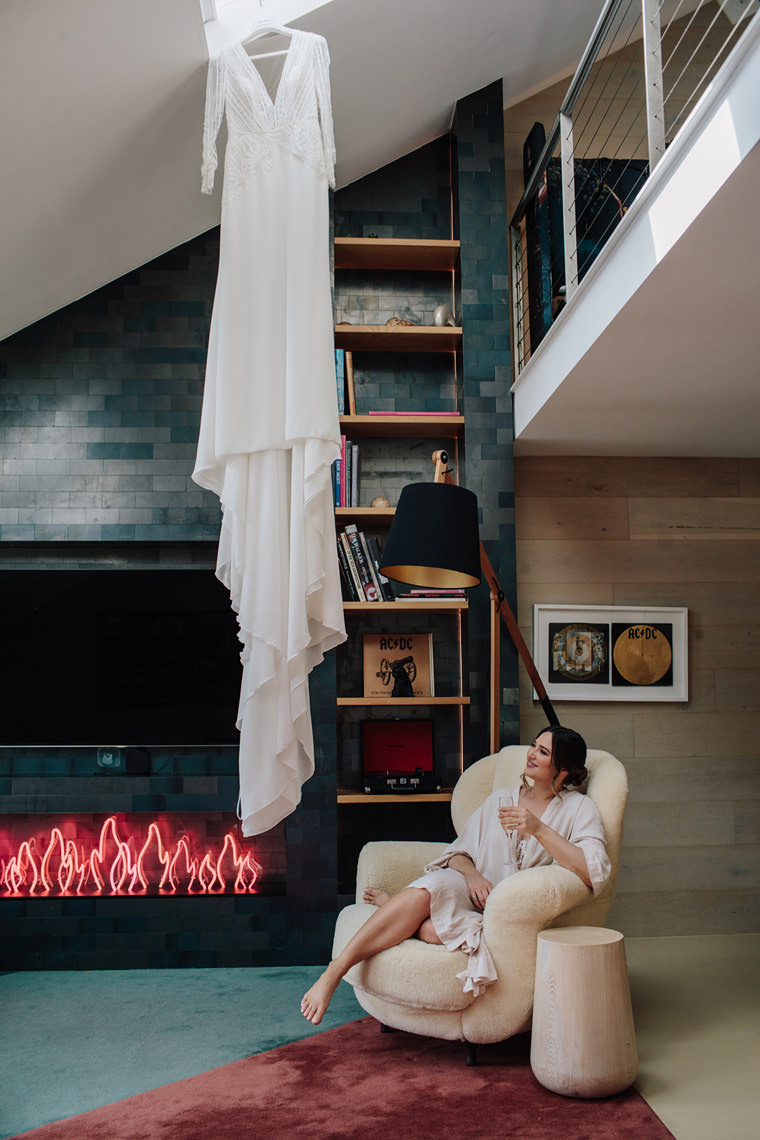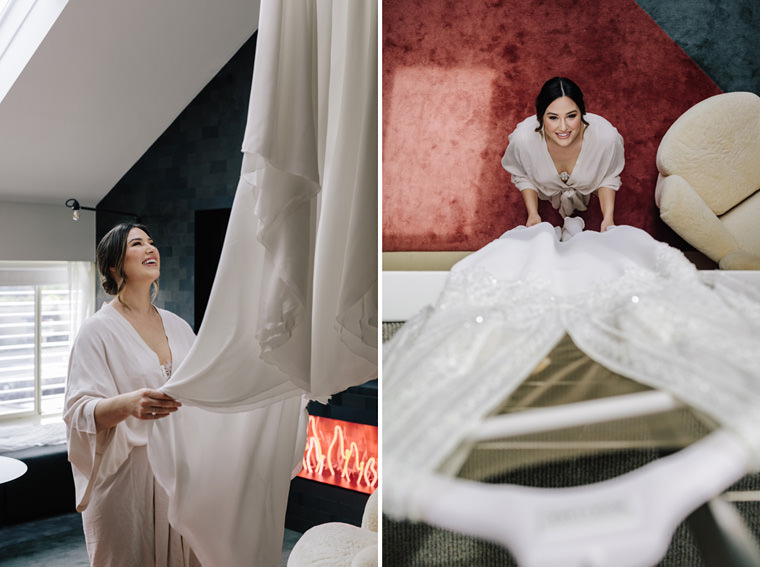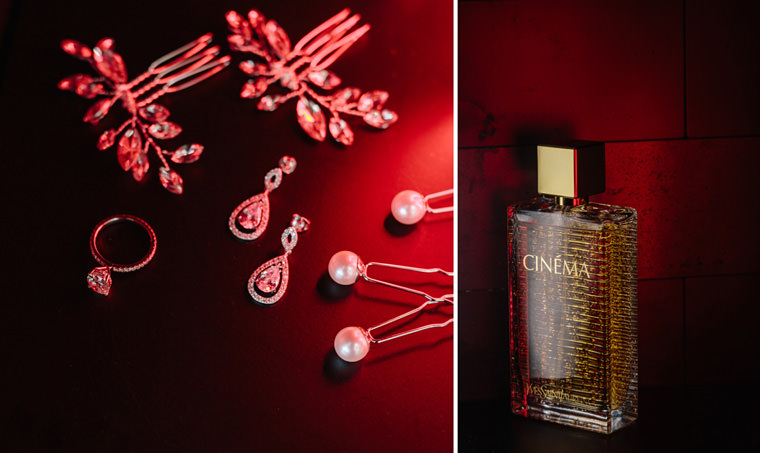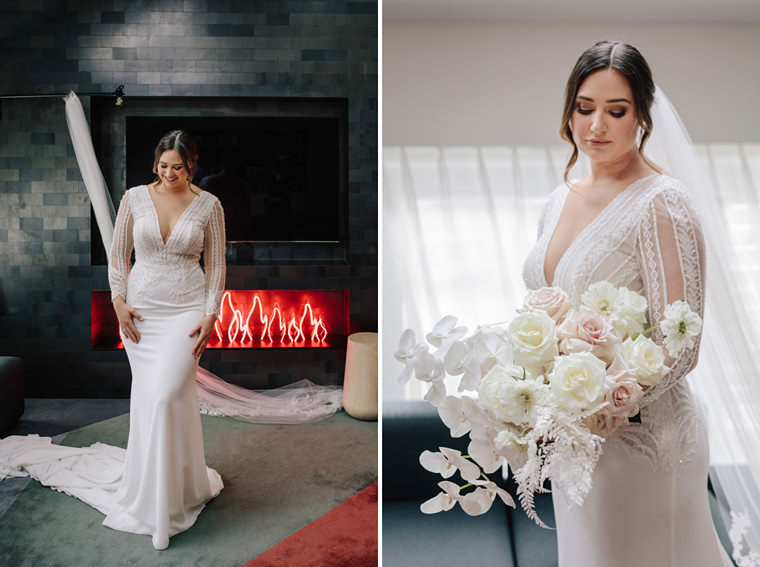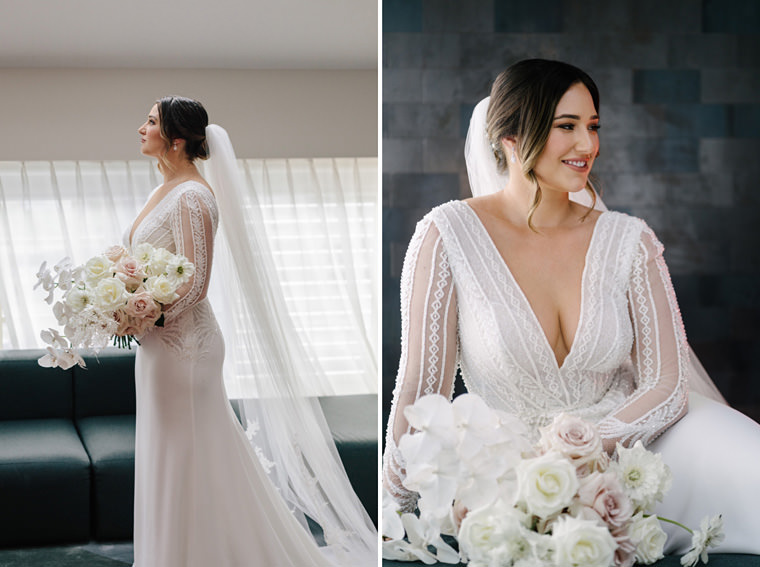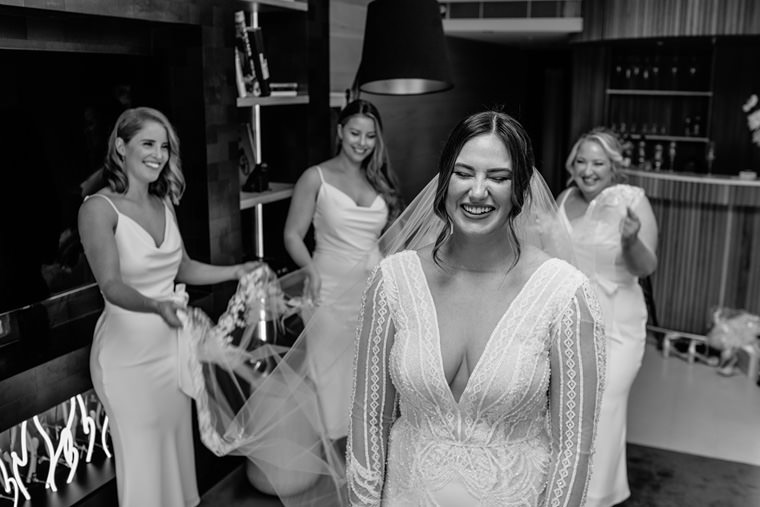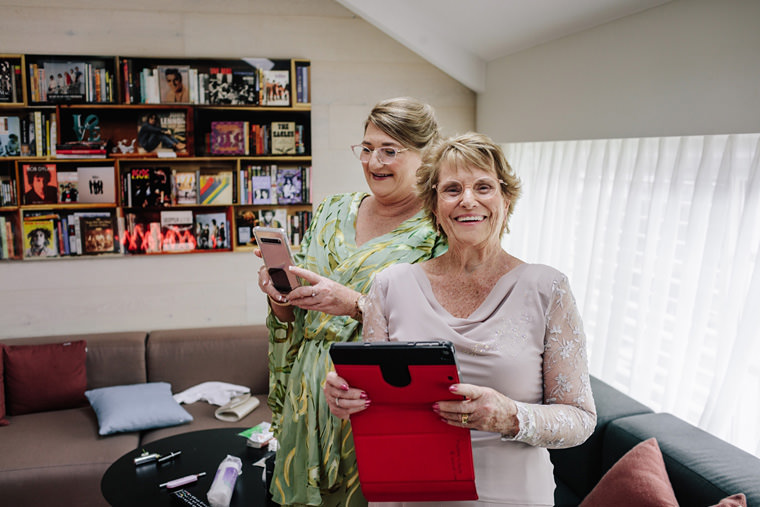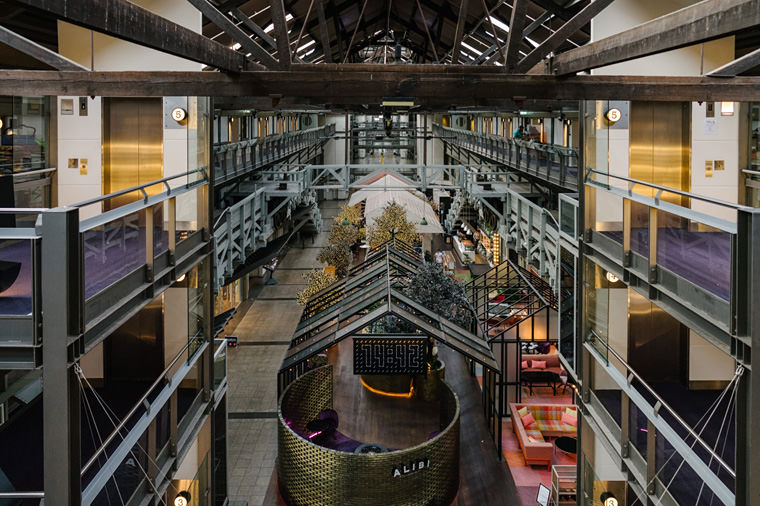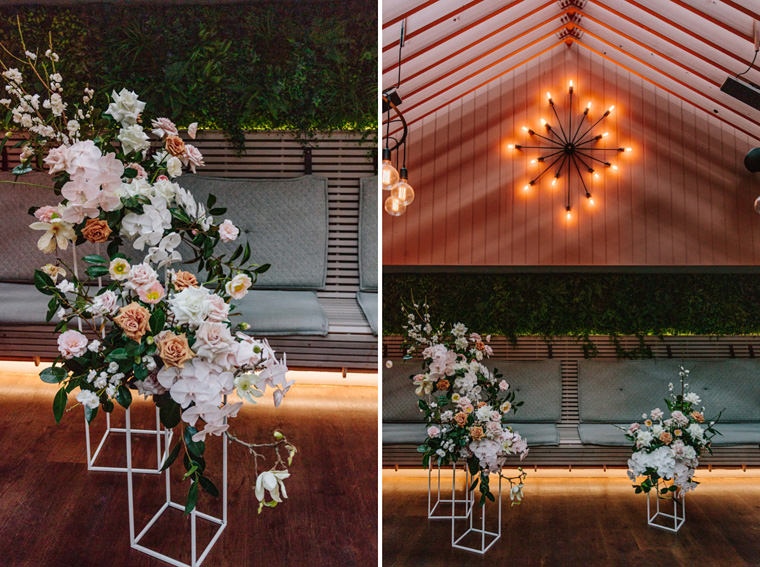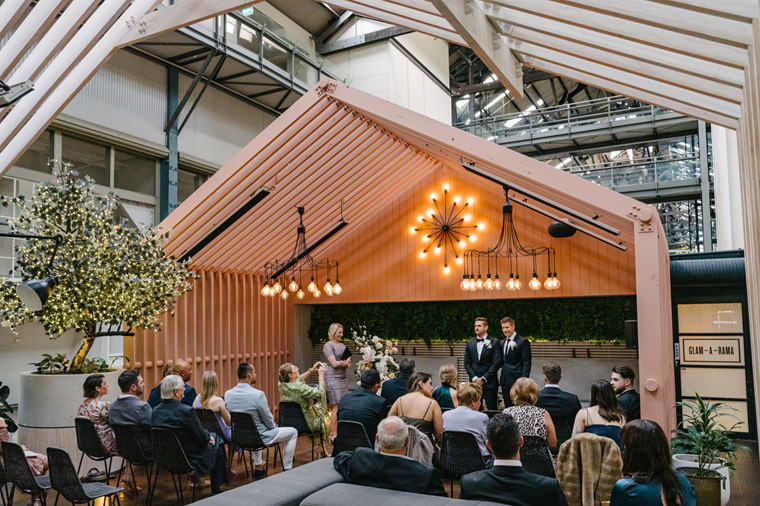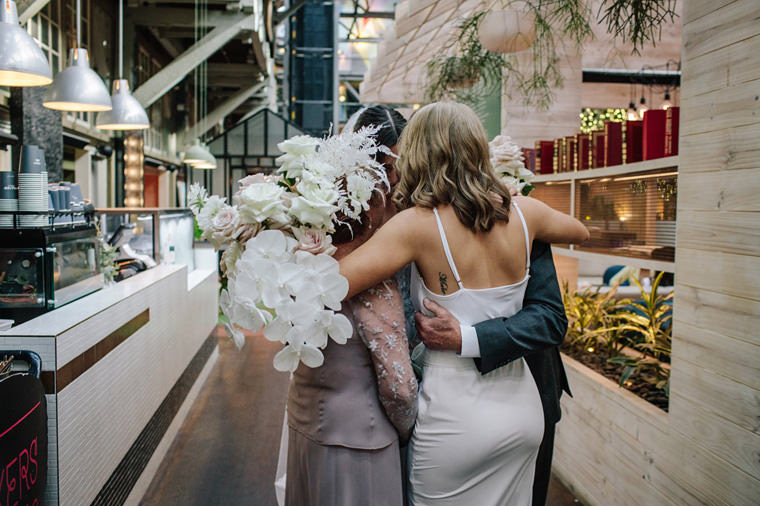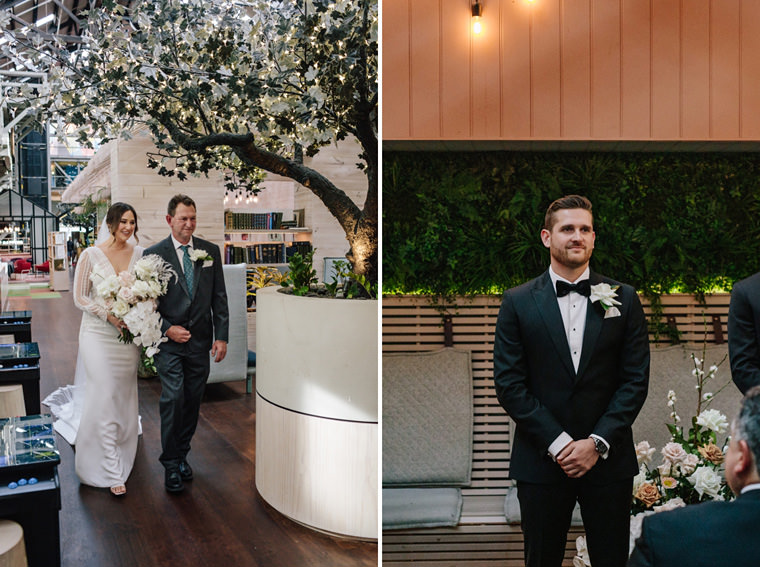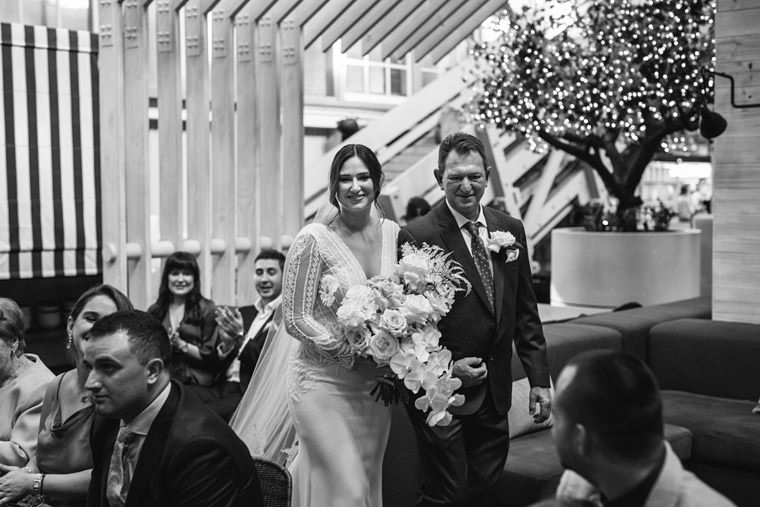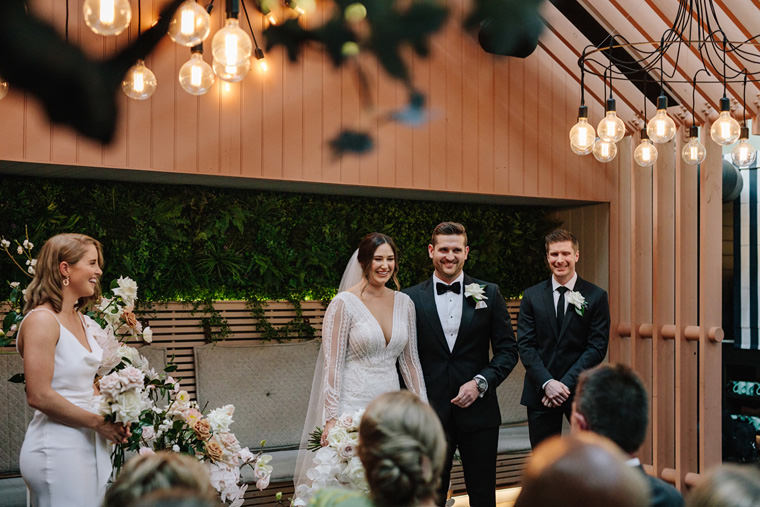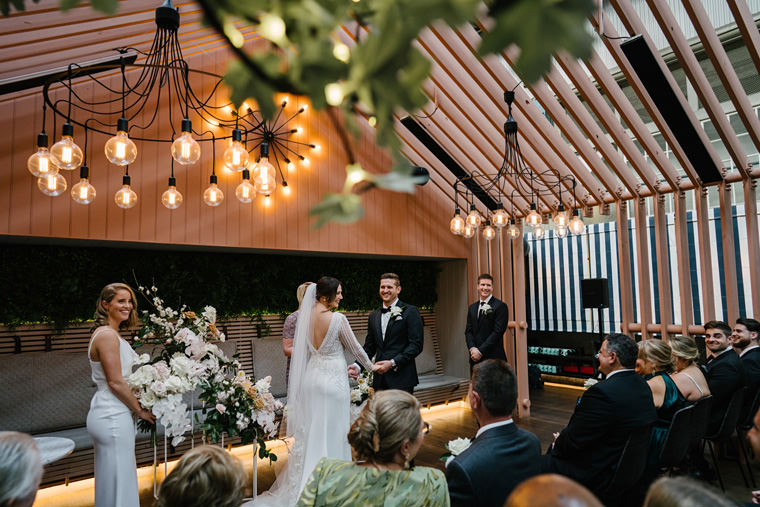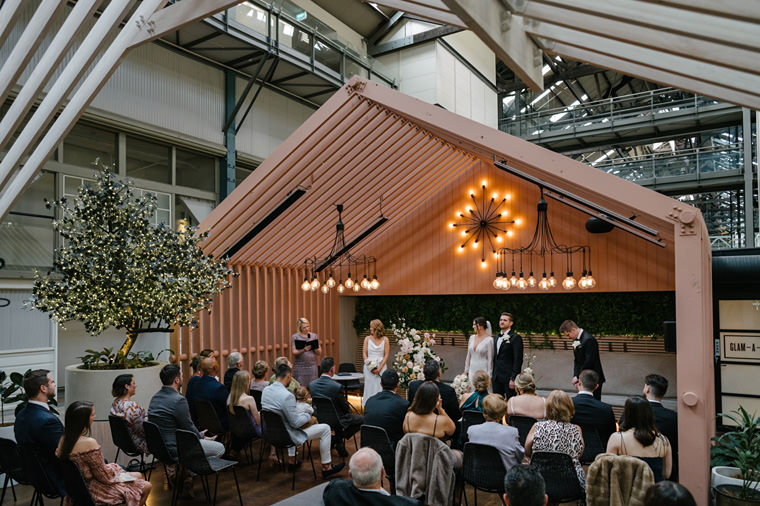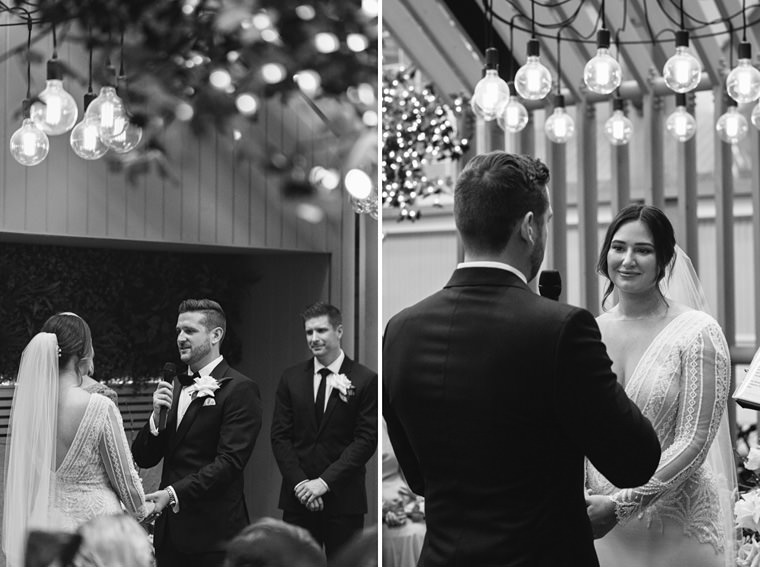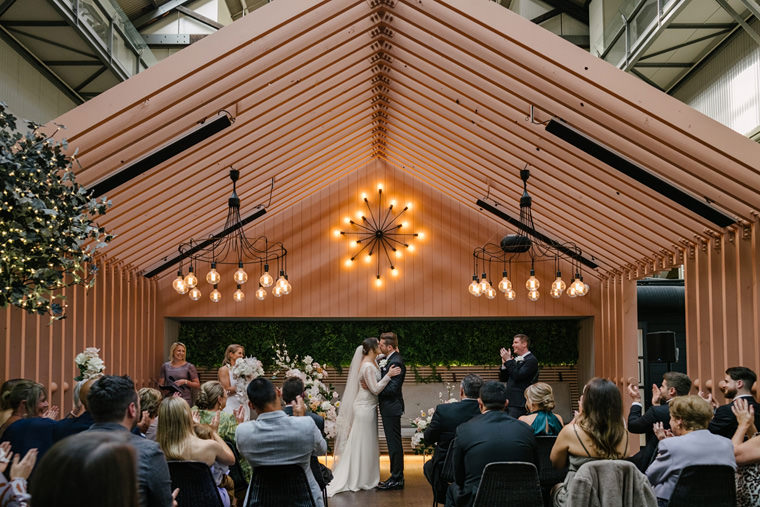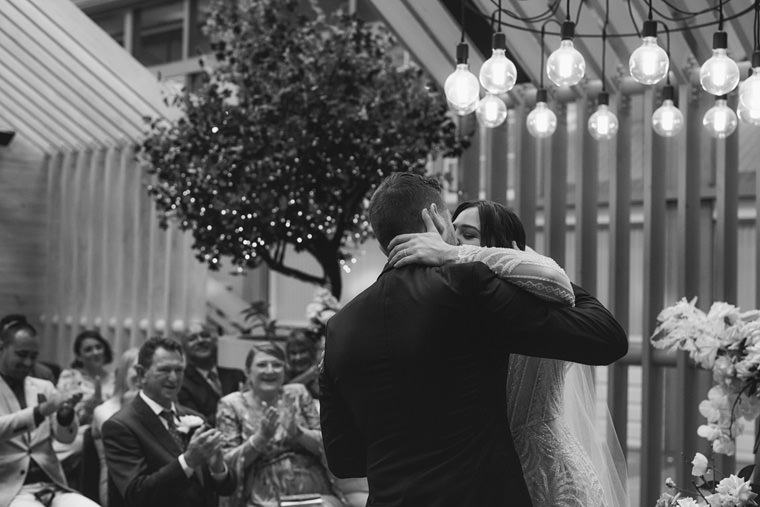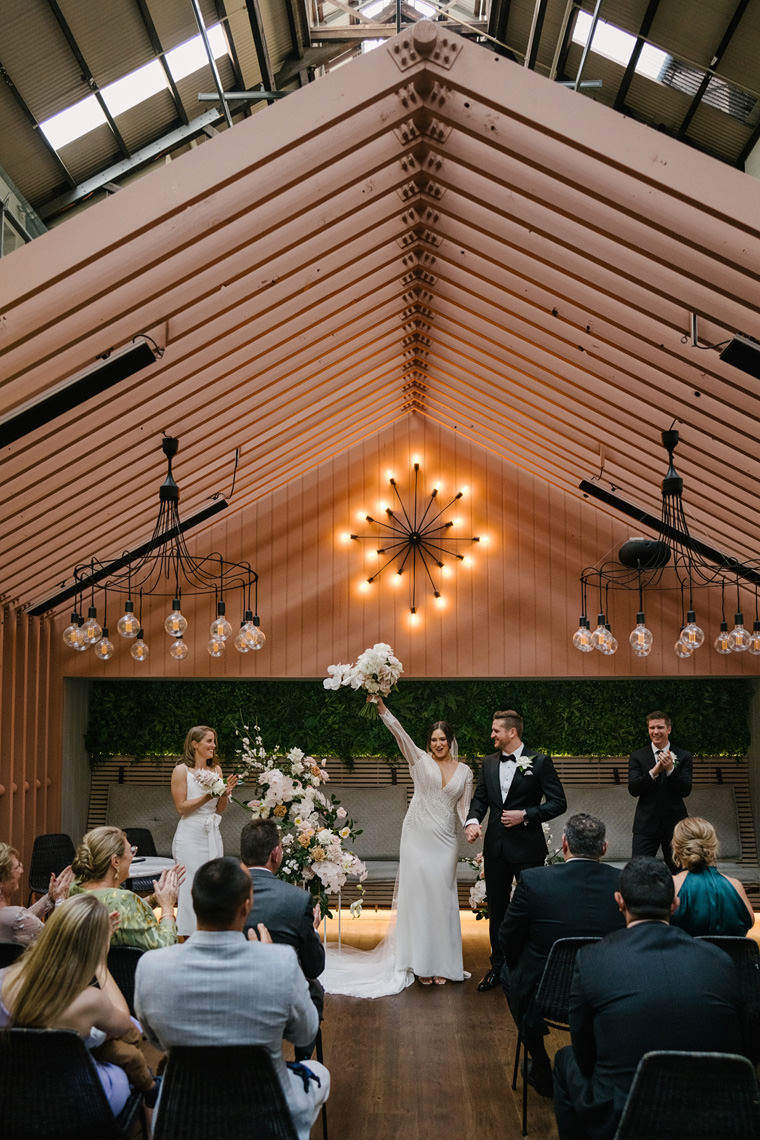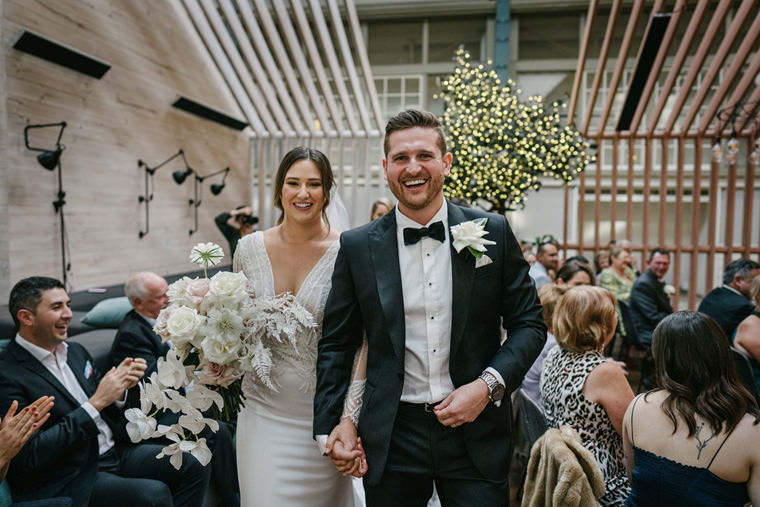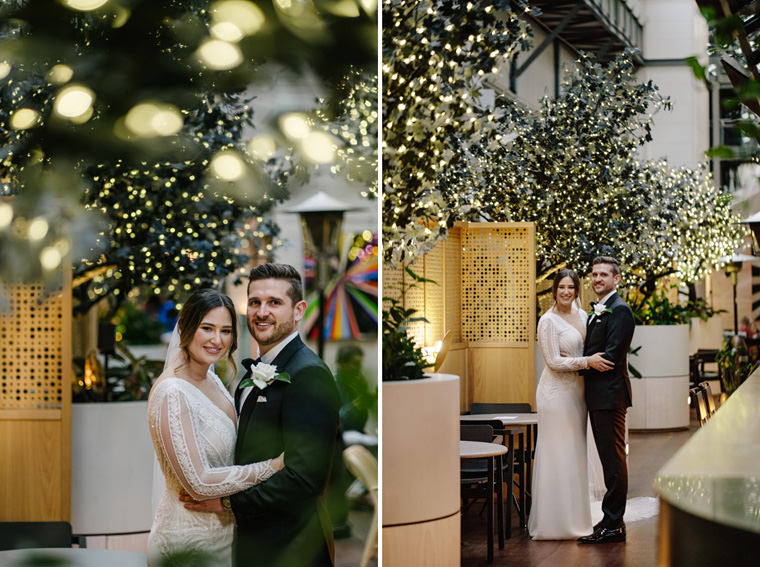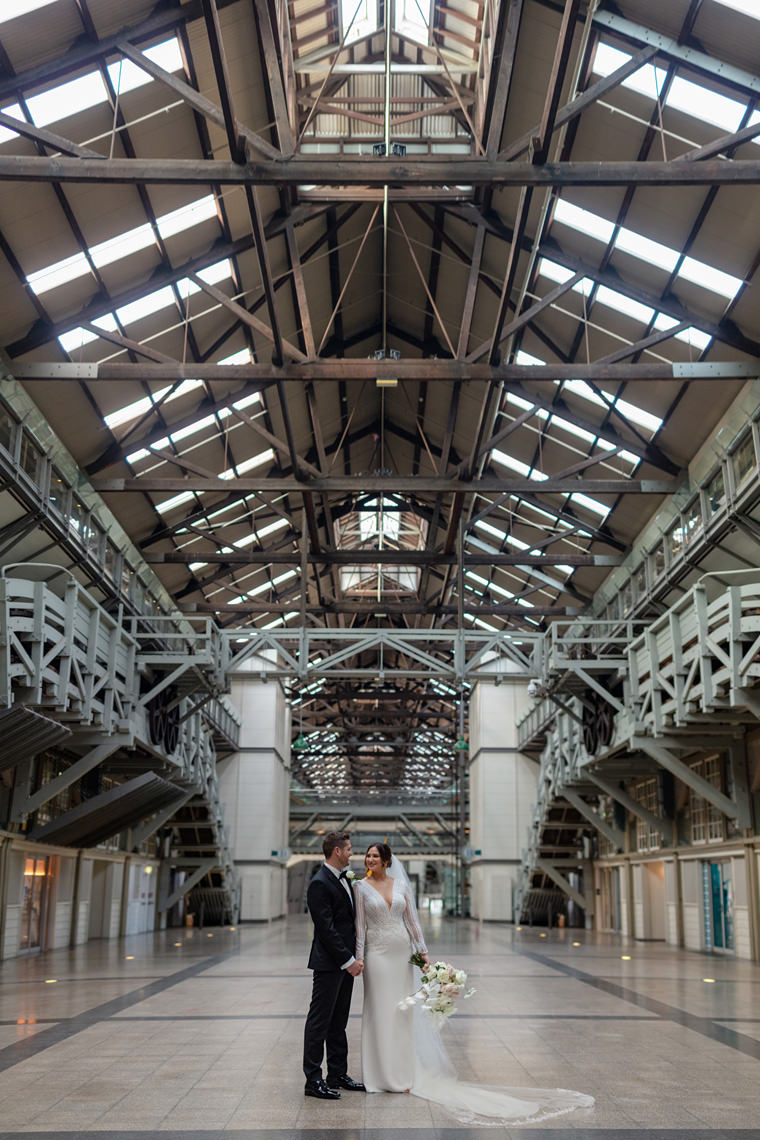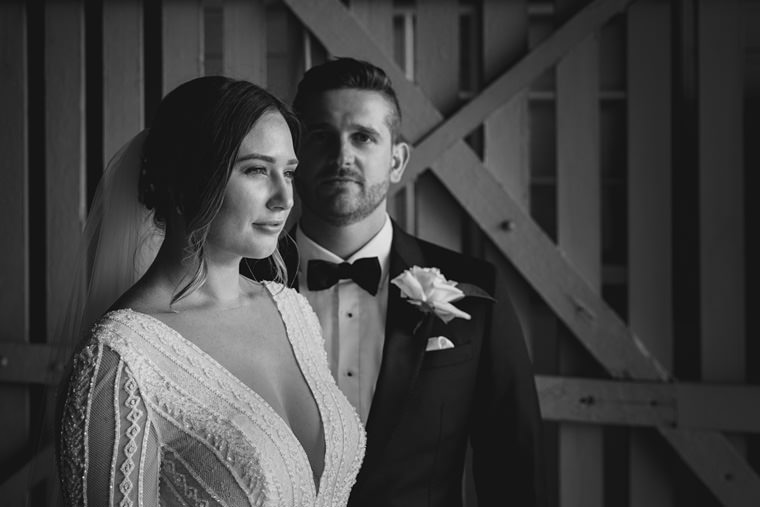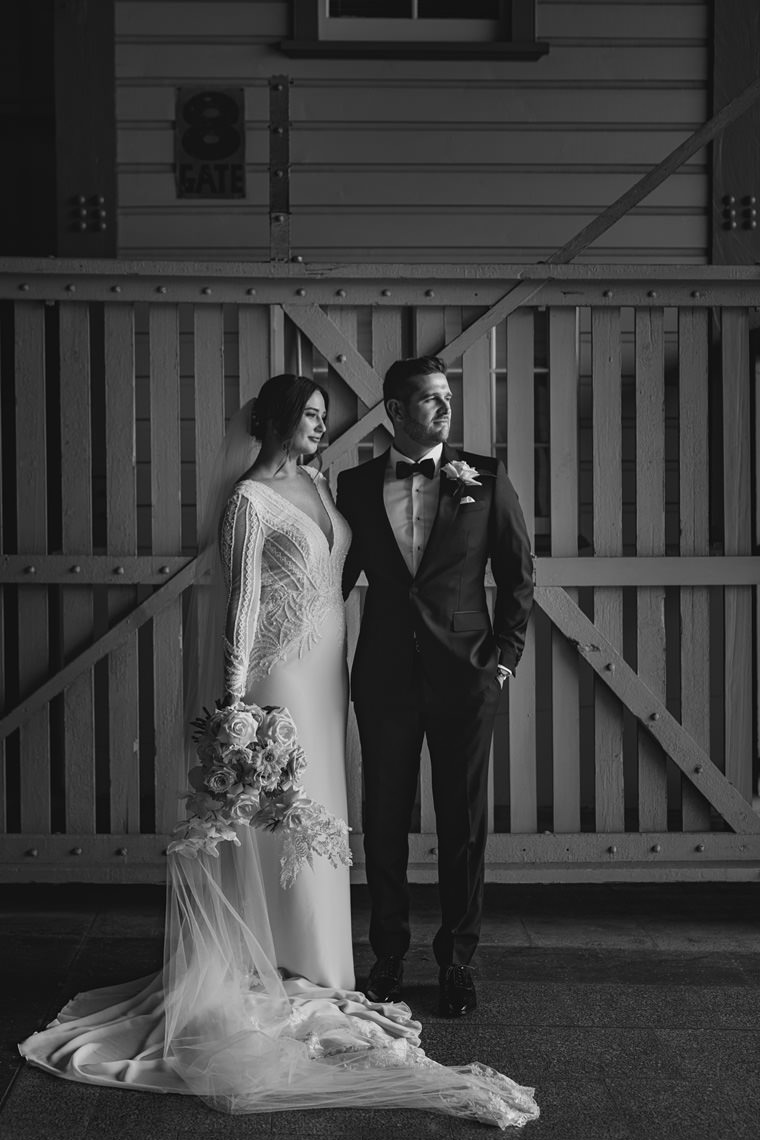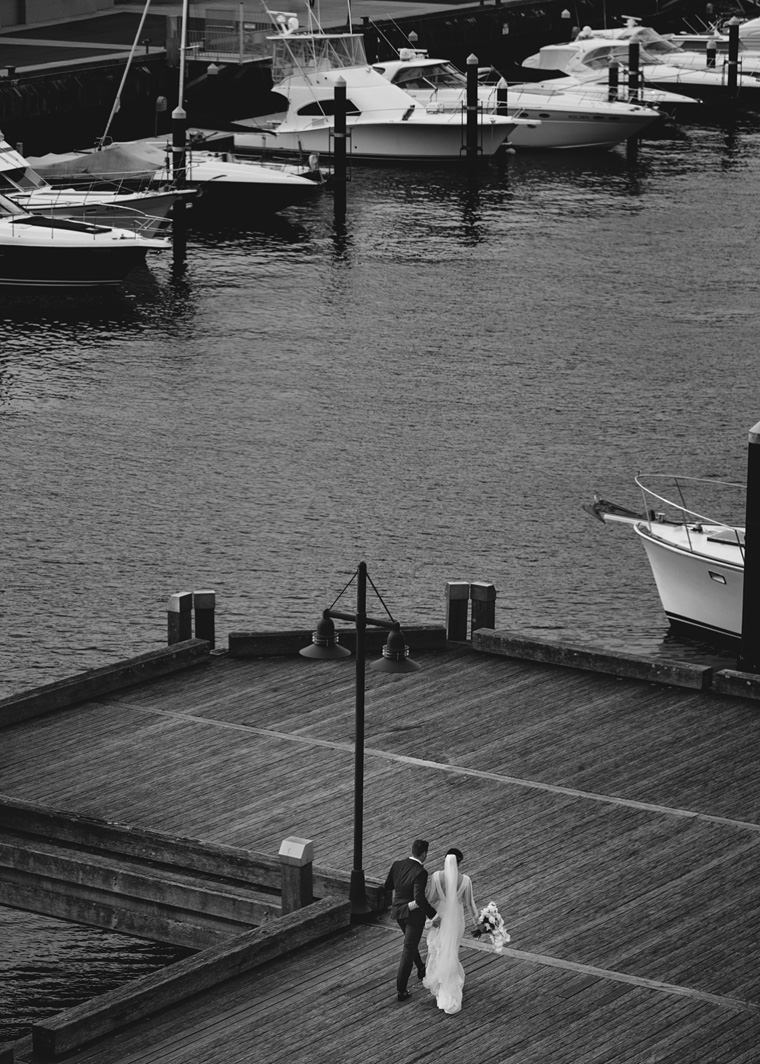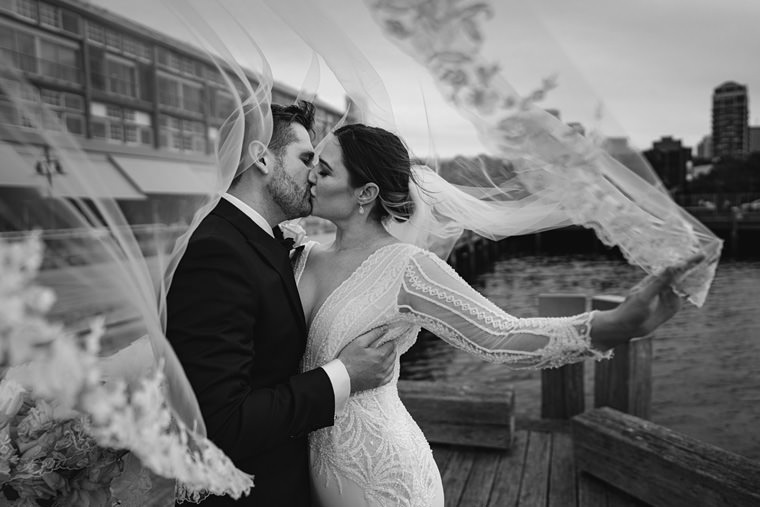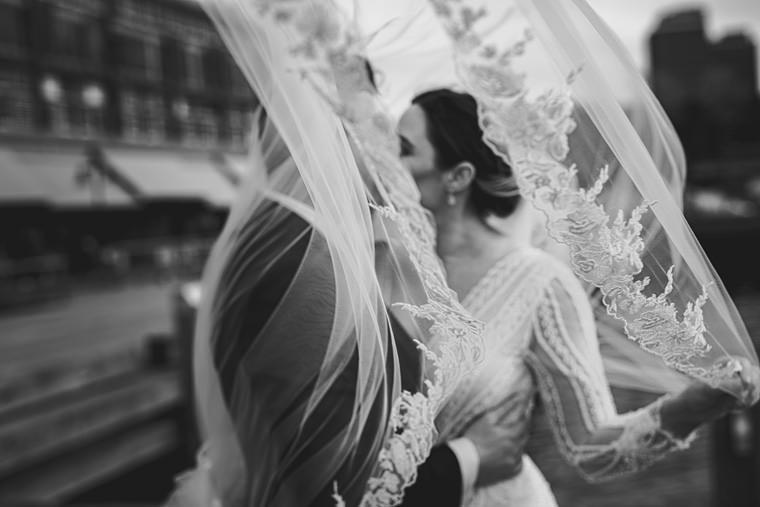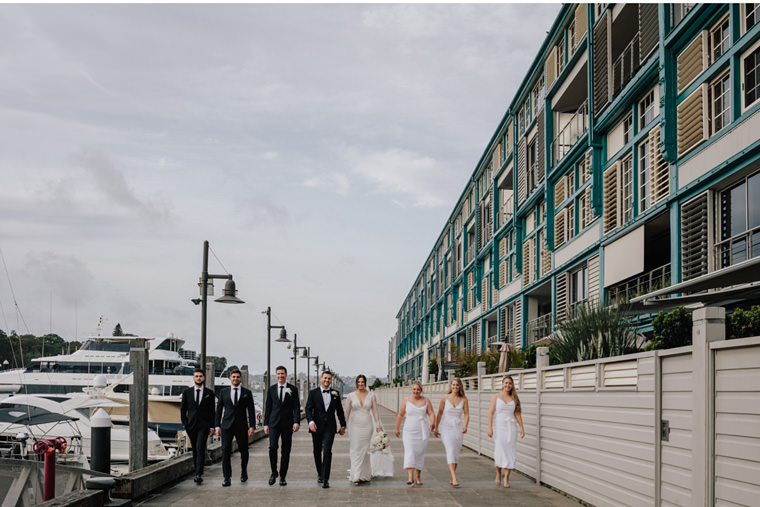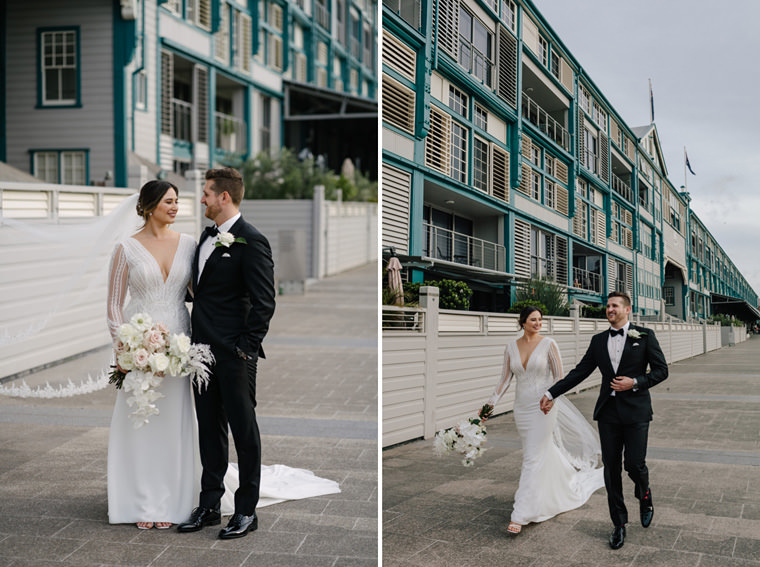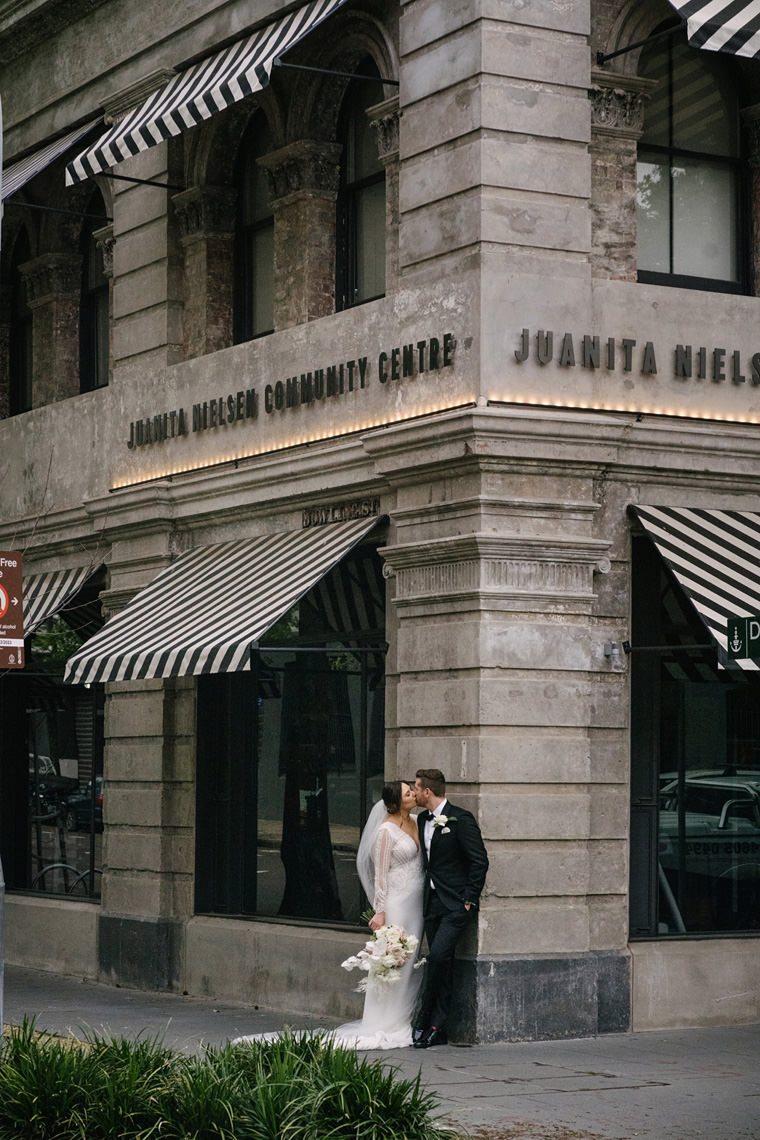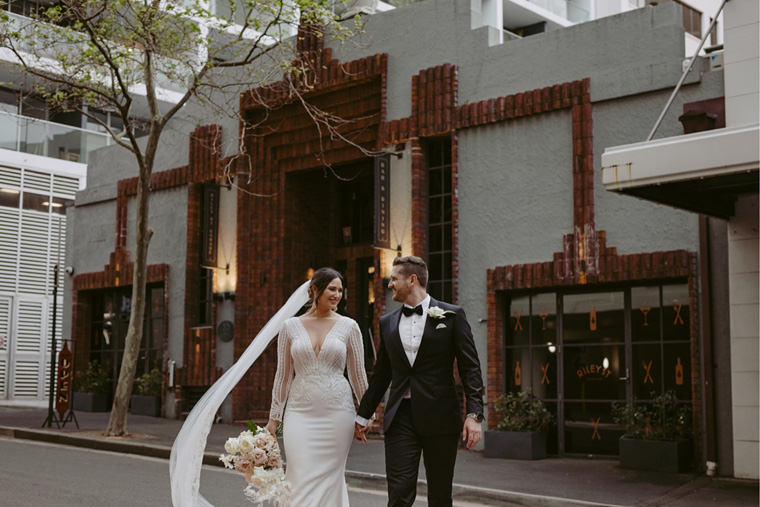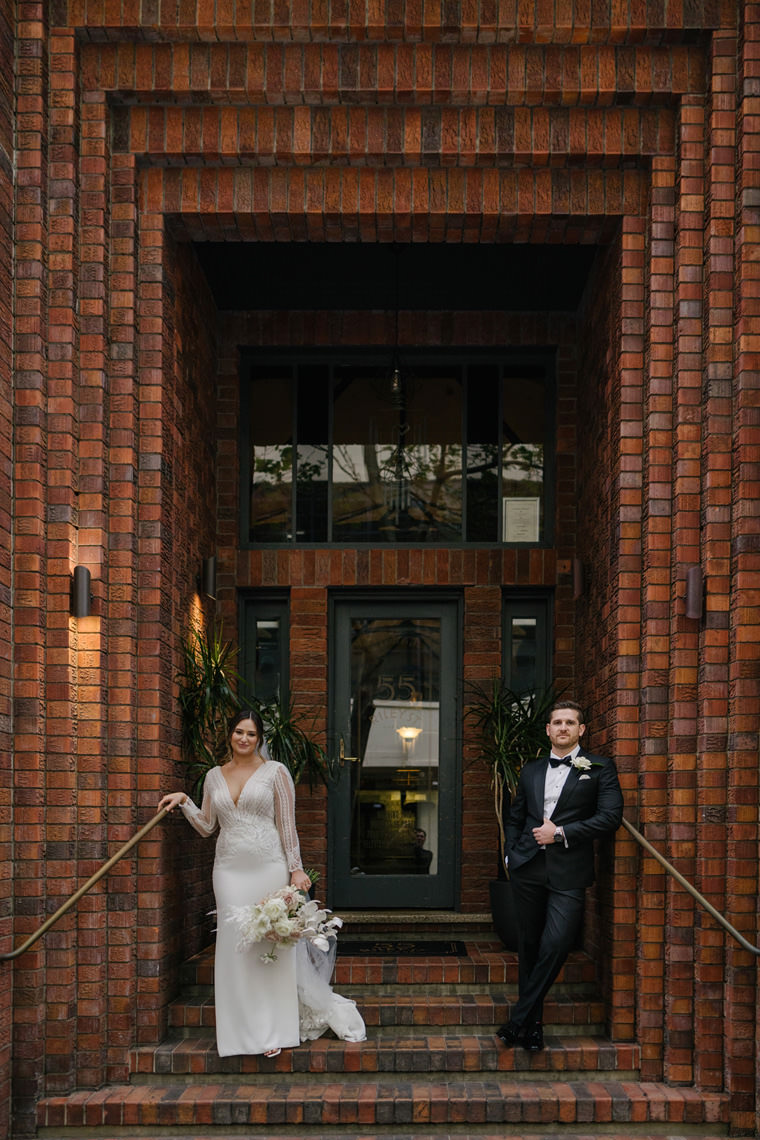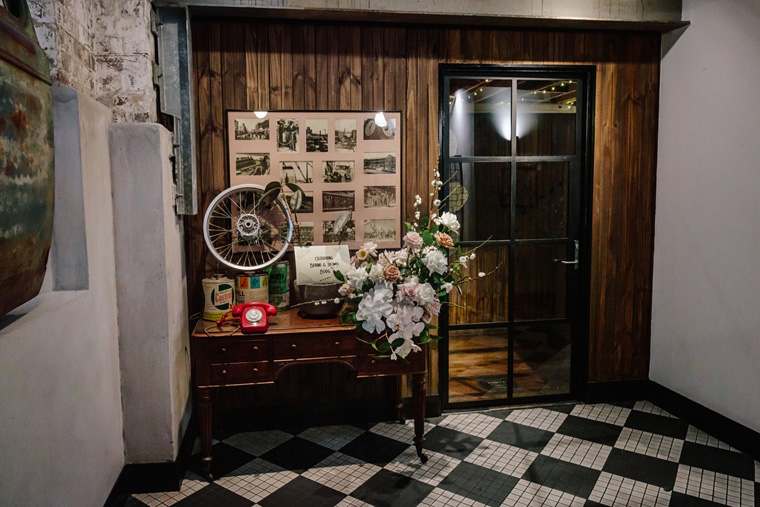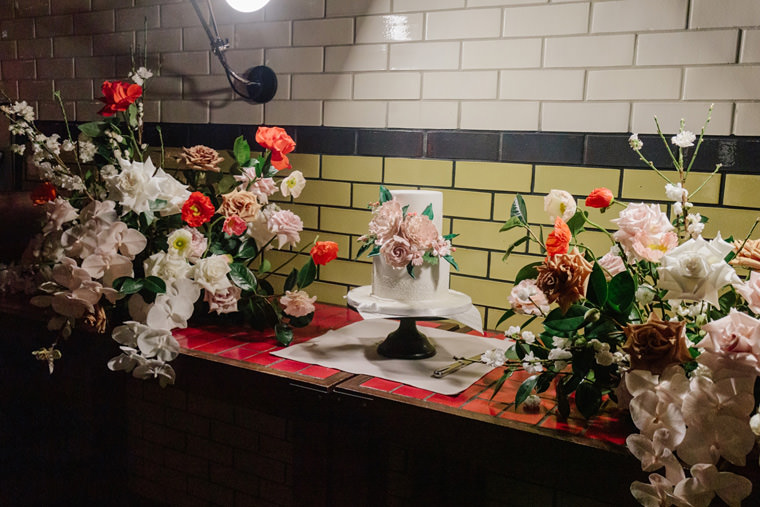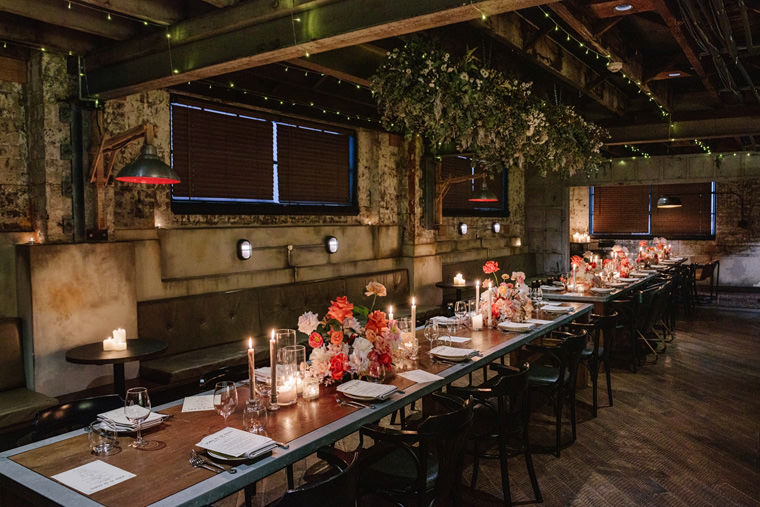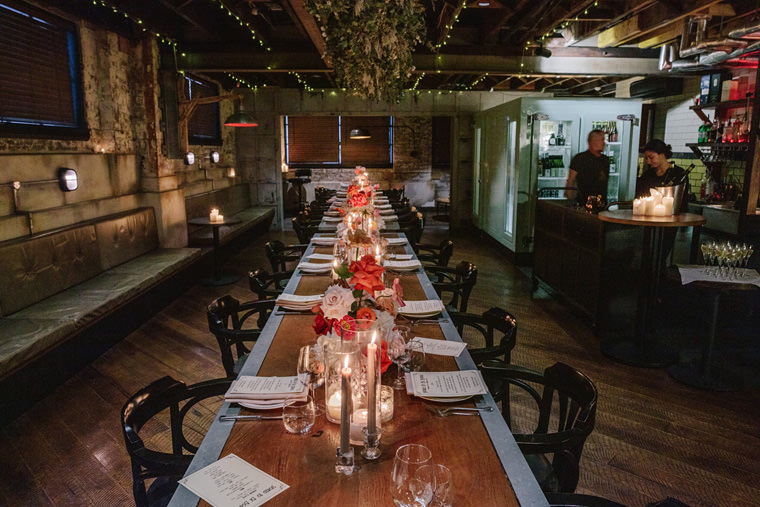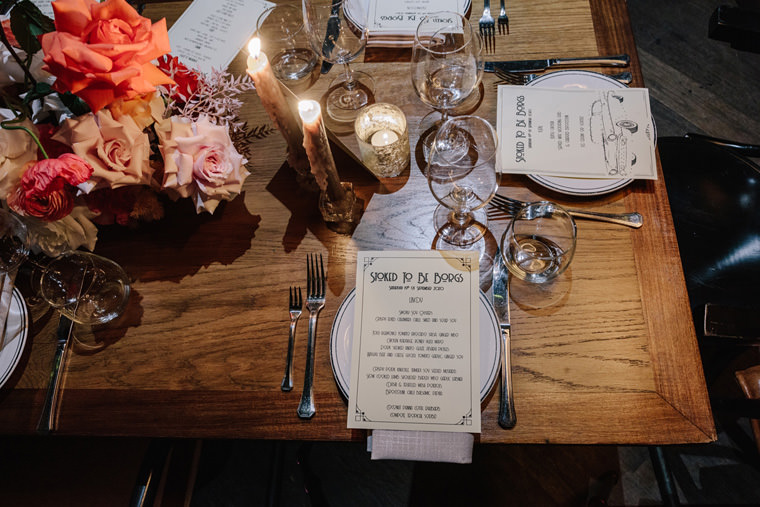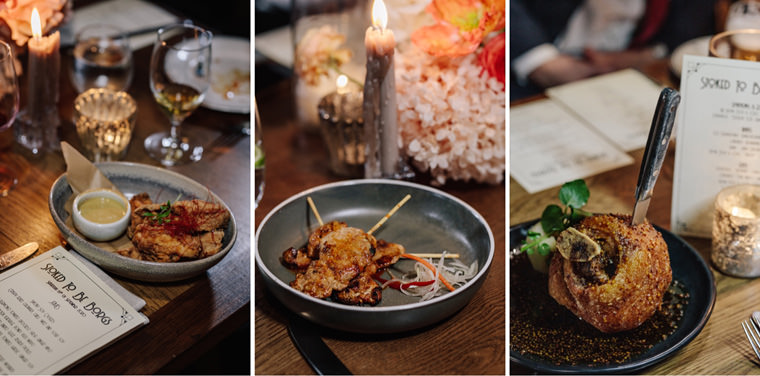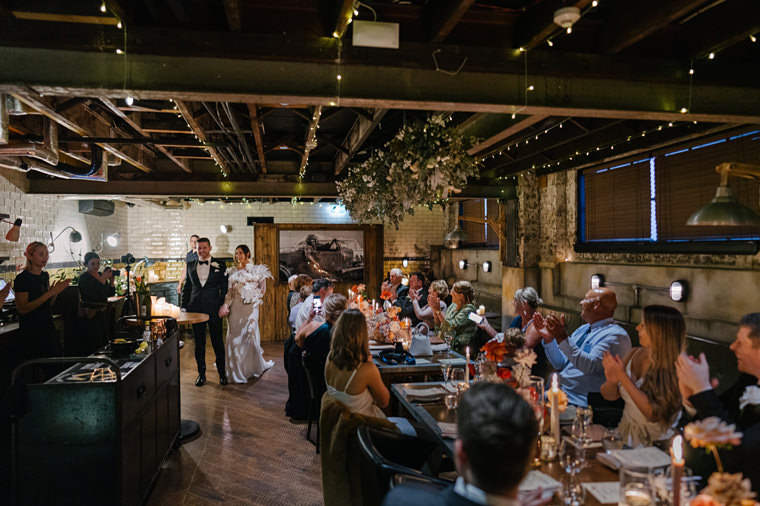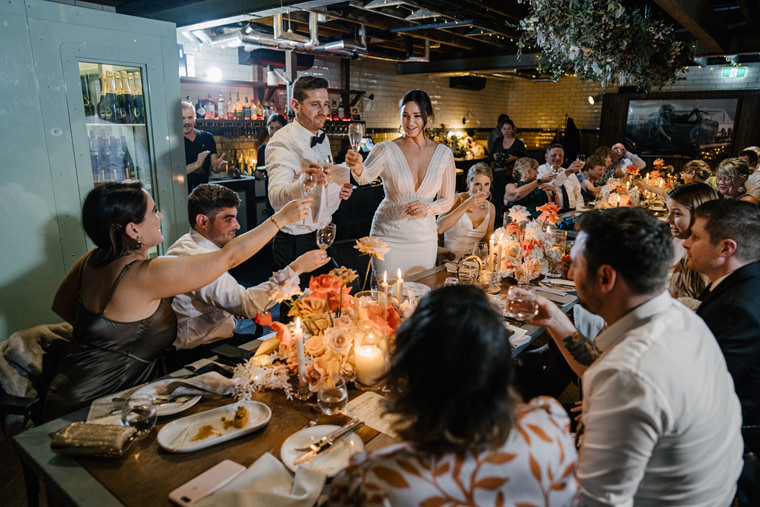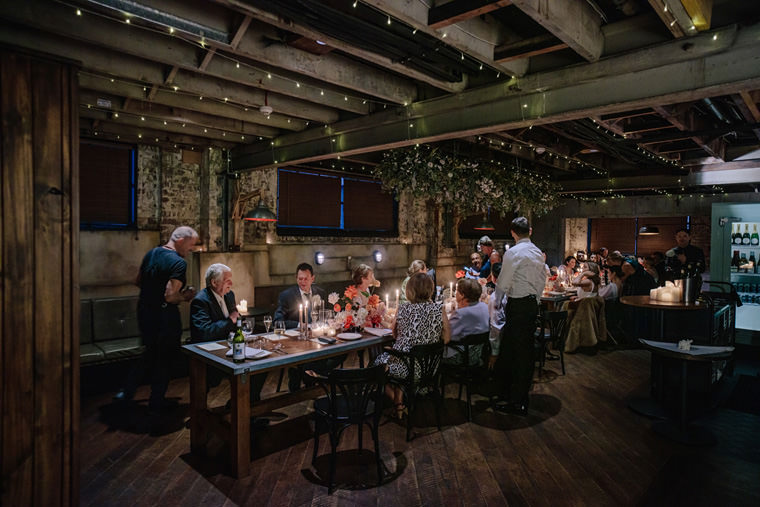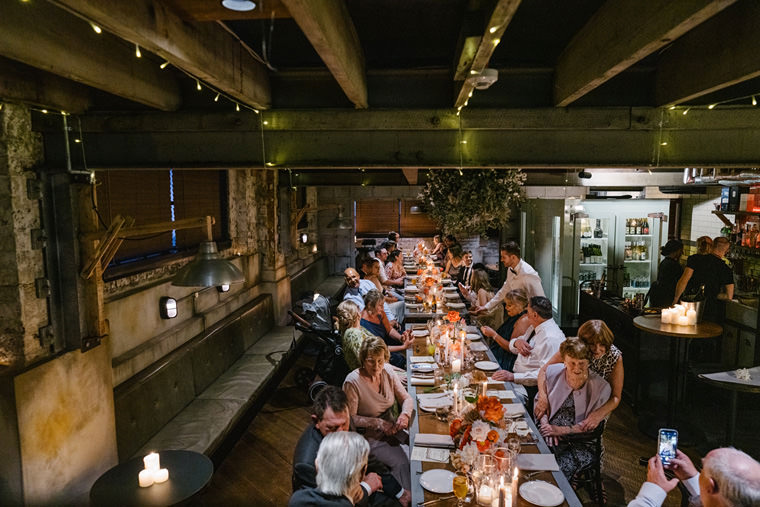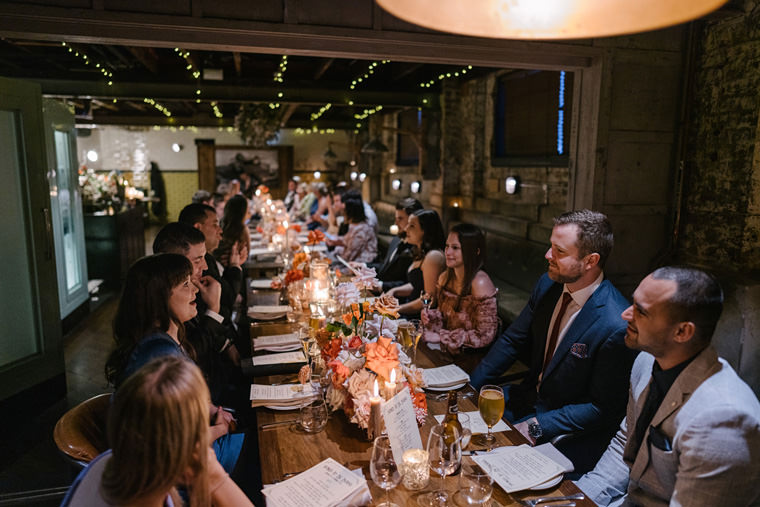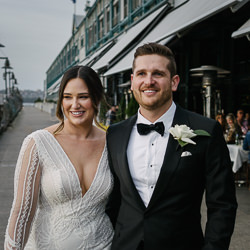 Hilary and Nicola were our first and only choice when it came to our wedding photography. After photographing many of our friends weddings, we knew we wanted them to capture ours too. Not only is their photography incredible, but they are fun, have great energy and are down-to-earth people who we were so grateful to spend our day with. From the minute they arrived, they were snapping away and made everyone feel so comfortable having their photos taken. They have this perfect balance of directing you into the perfect photo one minute, then being barely there the next which made the whole day feel natural and not feel overwhelmed by the photographers. Hilary proved many times over that he would do whatever it takes to get the perfect shot, even if it means hanging off light poles over the water or laying in the middle of a busy main road- you know he's going to come through with the goods! From start to finish, these guys are amazing! They were super accomodating and understanding when we needed to postpone our wedding due to Covid-19 and were keen and ready when we decided to move back to our original date in a much smaller capacity. Nothing was ever an issue and always handled professionally. We are BEYOND happy with all of our photos and are now faced with the hard decision of which ones to frame- there are just too many favourites!