Ka Wai and David's wedding was a truly unique ceremony. A fusion of past and present; historical buildings, modern twists, Chinese and Jewish traditions came together to create a ceremony that was stunning visually and traditionally rich.
Before the ceremony began at the historic Elizabeth Bay House, David and his groomsmen had to fight through a gauntlet of embarrassing and humiliating Chinese wedding games and challenges set by the bridesmaids. They had to drink sweet, sour and spicy shots, compose an original boy-band song and serenade her from beneath her windowsill. Finally once they had been humiliated, toiled and bribed their way to her door David had to recite a poem to enter… in Chinese! All those who could actually understand Chinese were brought to hysterics.
Ka Wai was lucky enough to wear three wedding dresses. She began the day in a traditional Chinese wedding dress handed down from her mother. The fabric is actually red but the intricate gold and silver threaded designs make it appear metallic. After the Chinese Tea Ceremony Ka Wai changed into her white wedding dress for the western ceremony and lunch time reception.
The third dress was for the location photos however the rain was bucketing down so the couple decided to take advantage of our wet weather guarantee – a standard in our wedding package to protect your location photos against heavy-duty rain or hail. We photographed the bridal party in an undercover location and arranged to meet Ka Wai and David on another day when the sun was shining, and I'm sure you'll agree from the location photos it was worth doing.
Vendor shout outs
White wedding dress found at Karen Willis Holmes
Traditional Chinese wedding dress handed down by bride's mother.
Bridesmaids styled and fitted at Bianca Spender
Make-up & Hair by Sophie Lau
Bridesmaids flowers assembled by Yuga Floral
Chuppah floral arrangement crafted by Native Ascent
Get-away Porsche loaned by trusting friend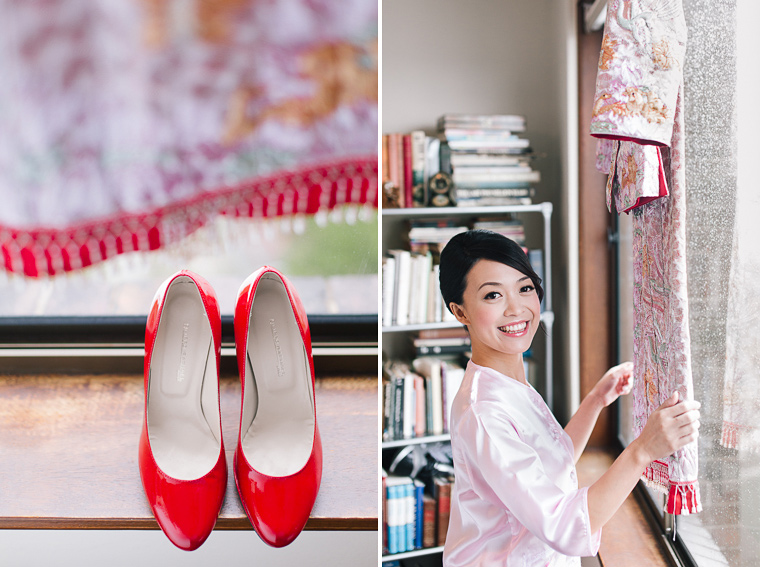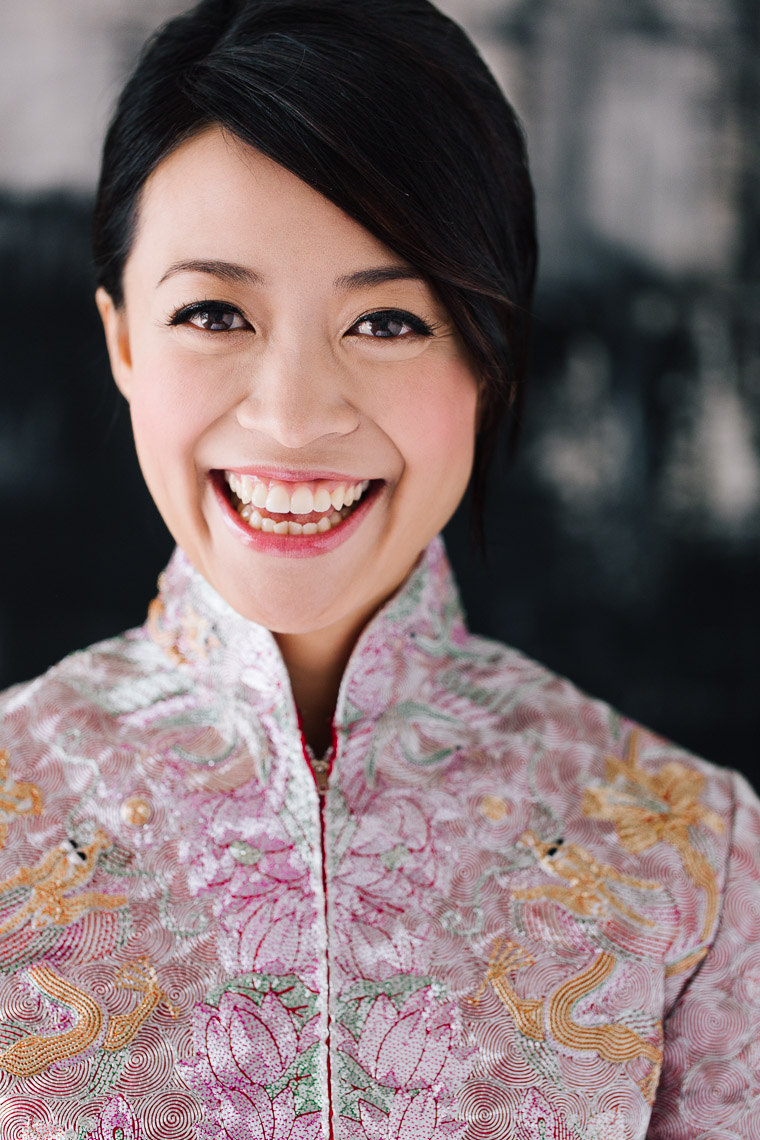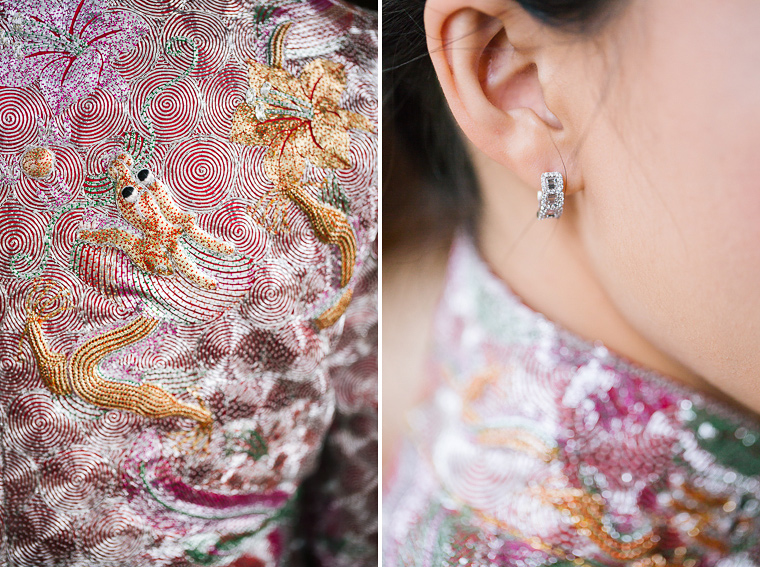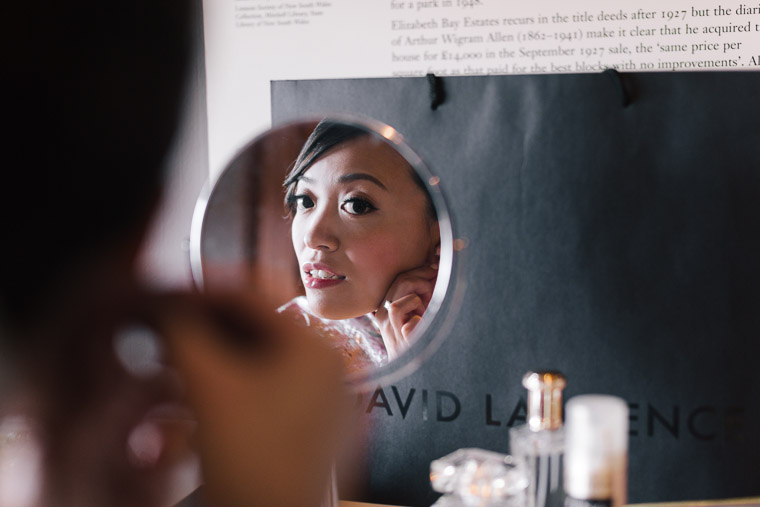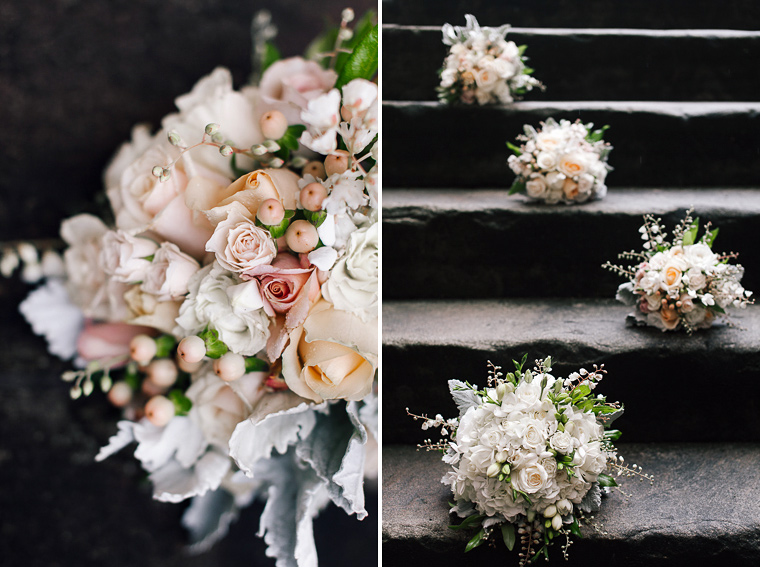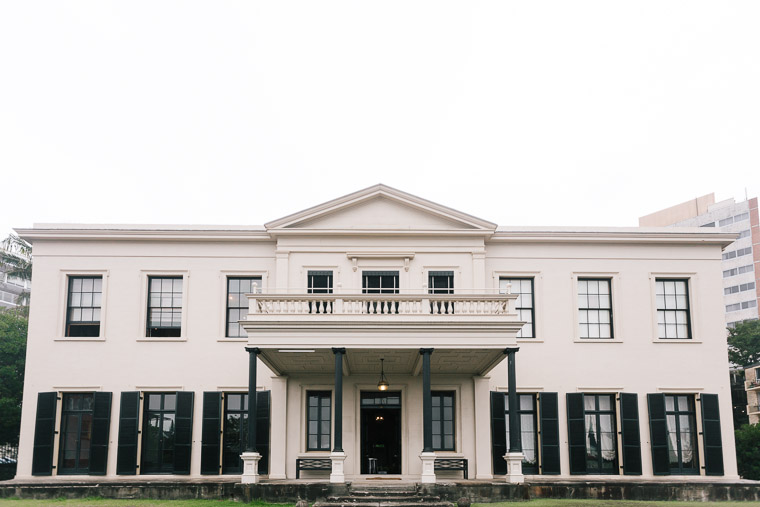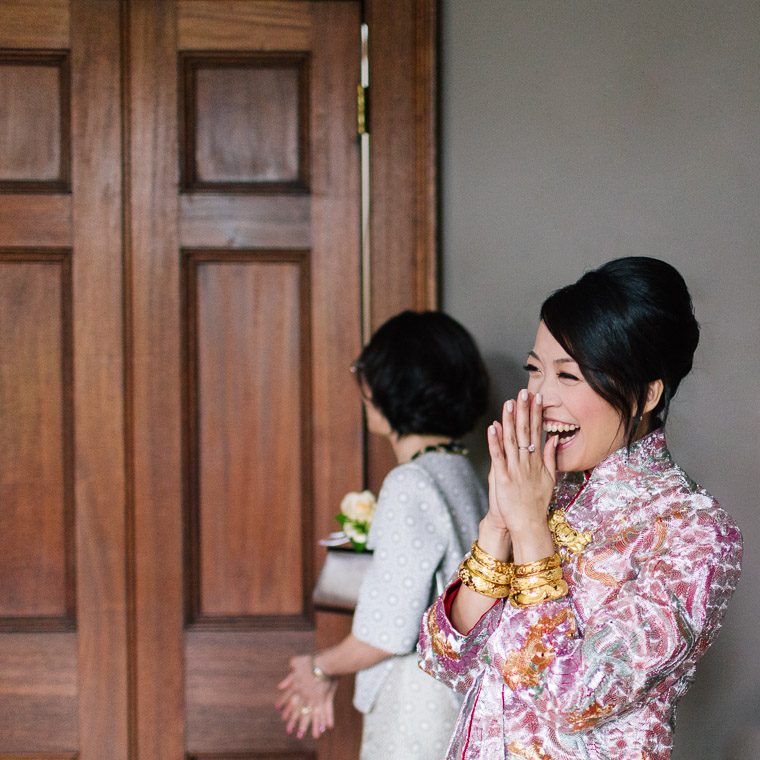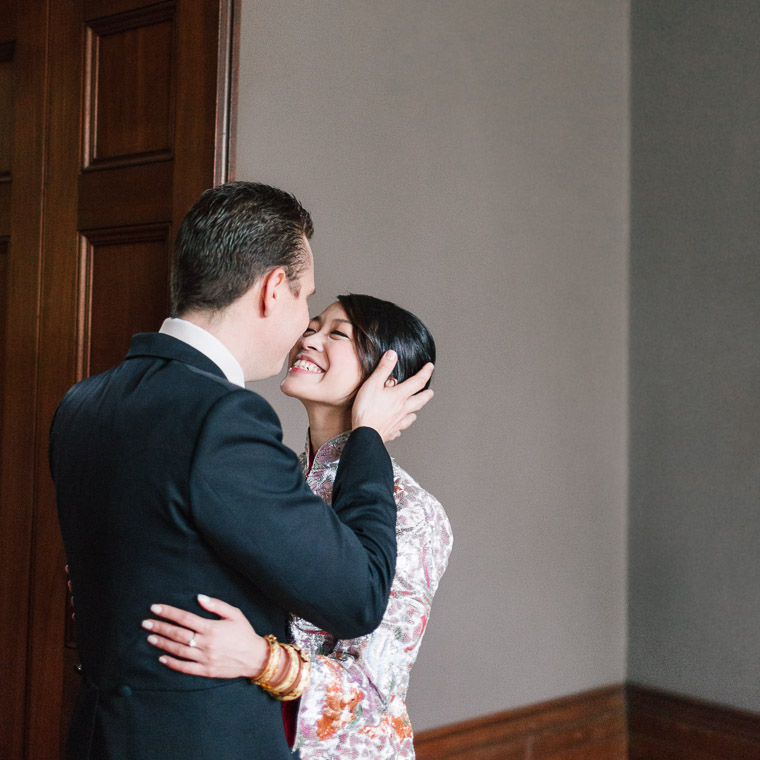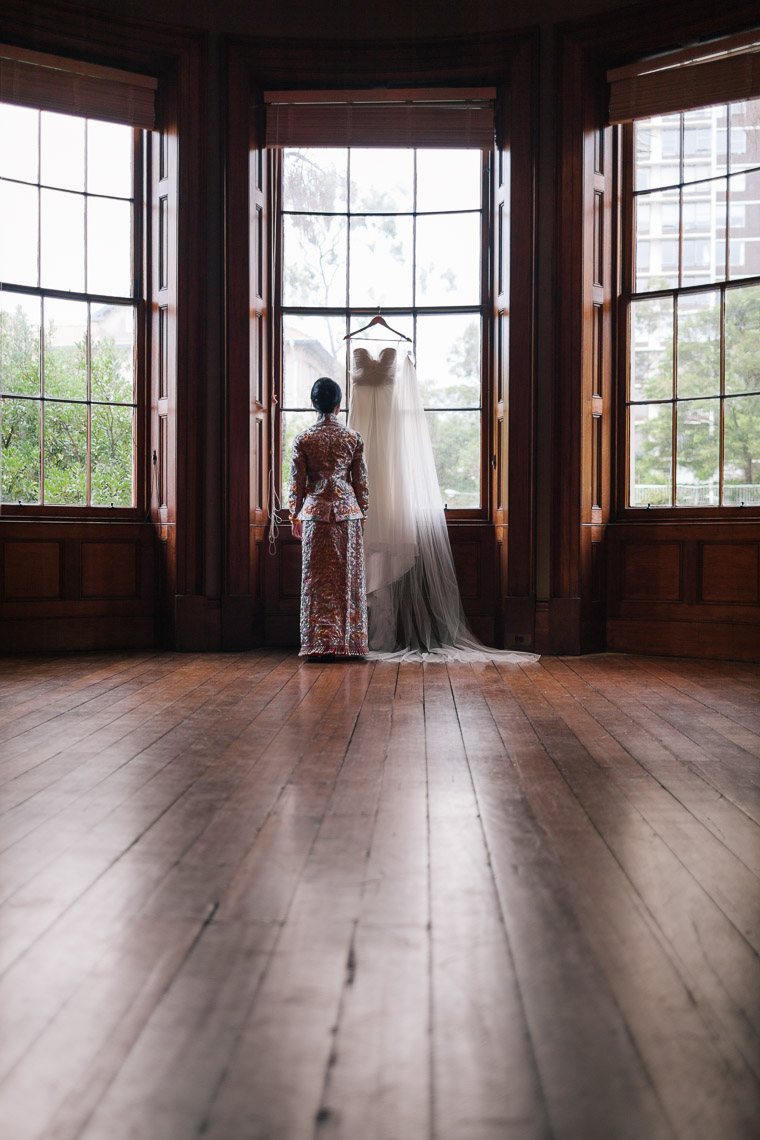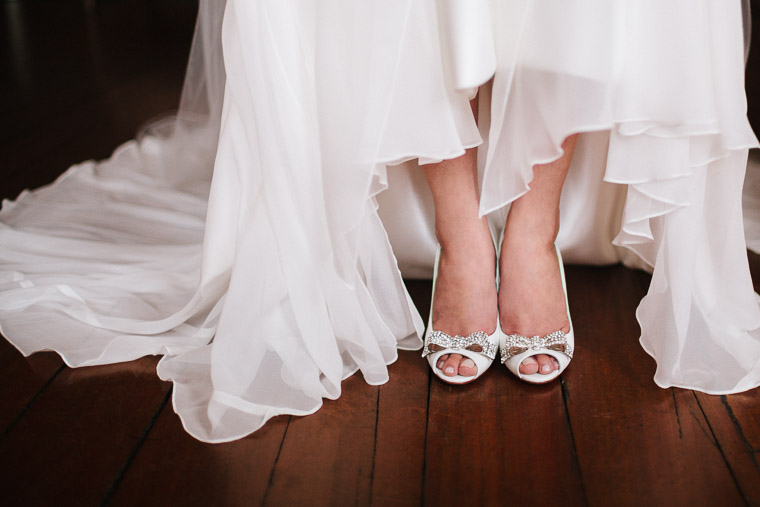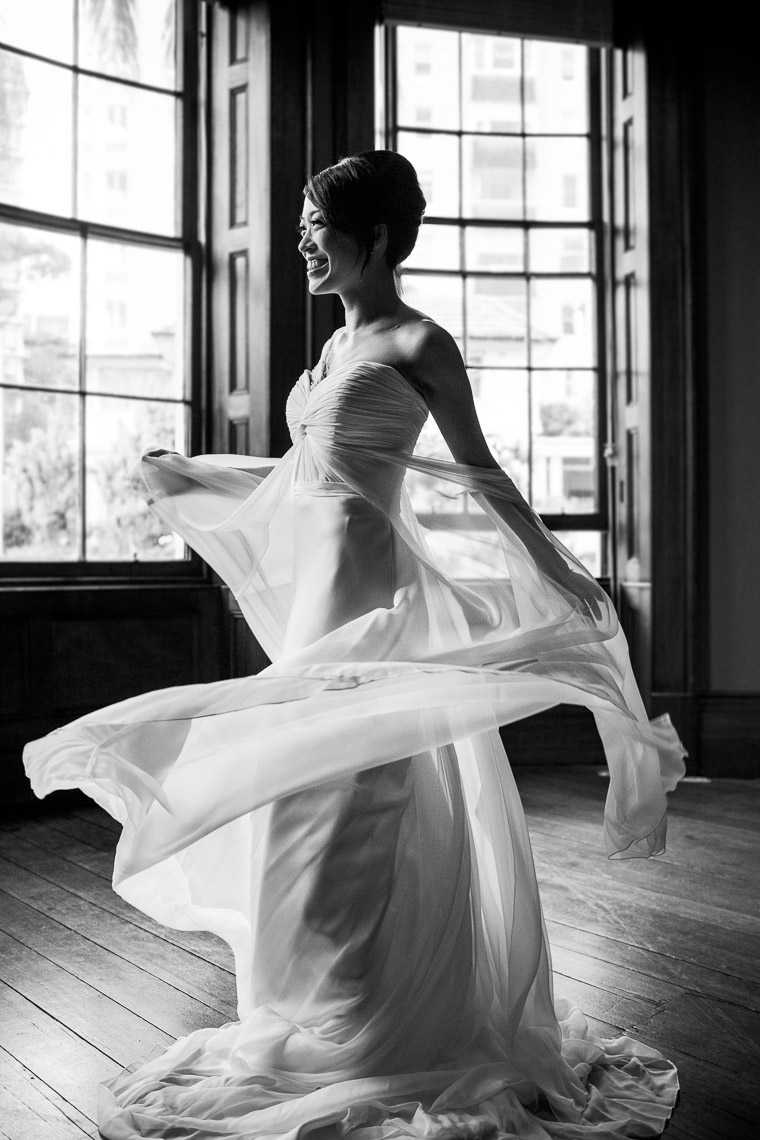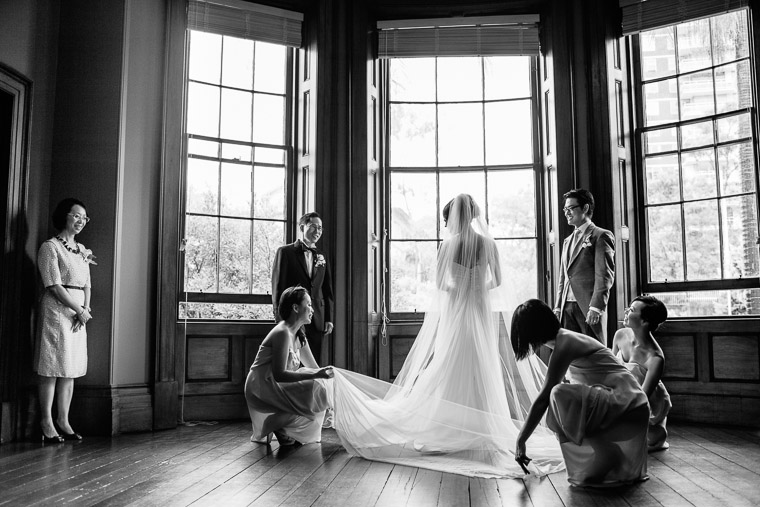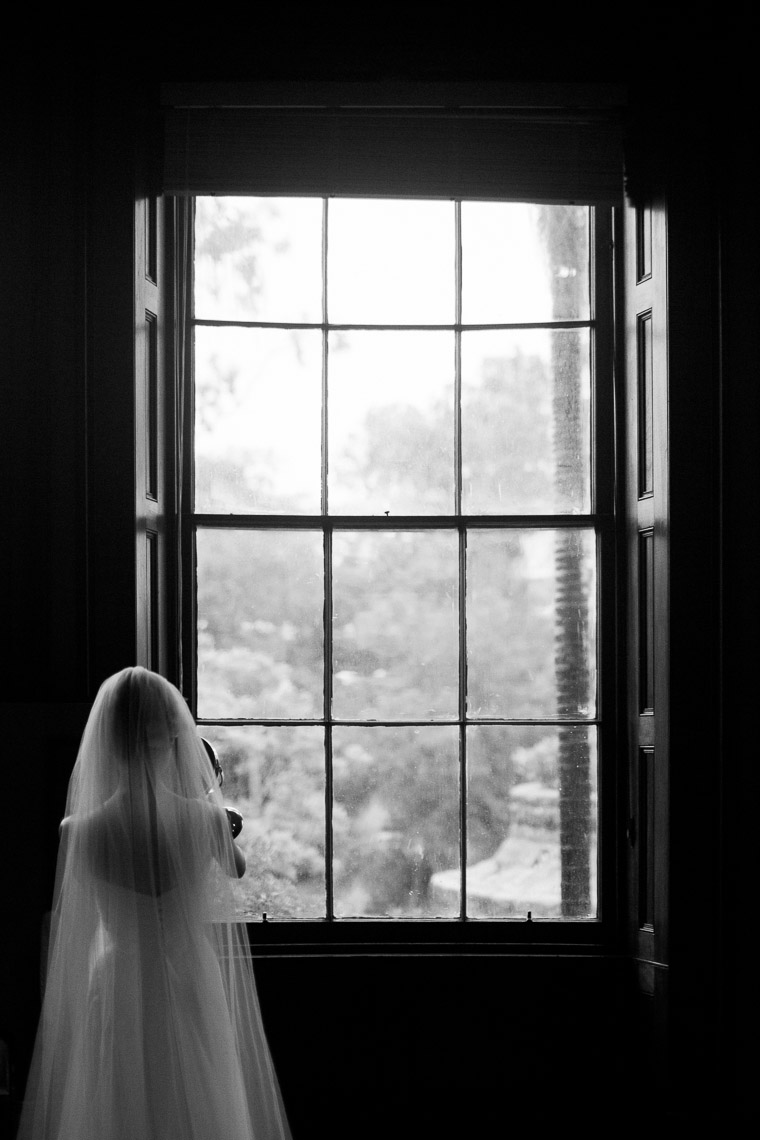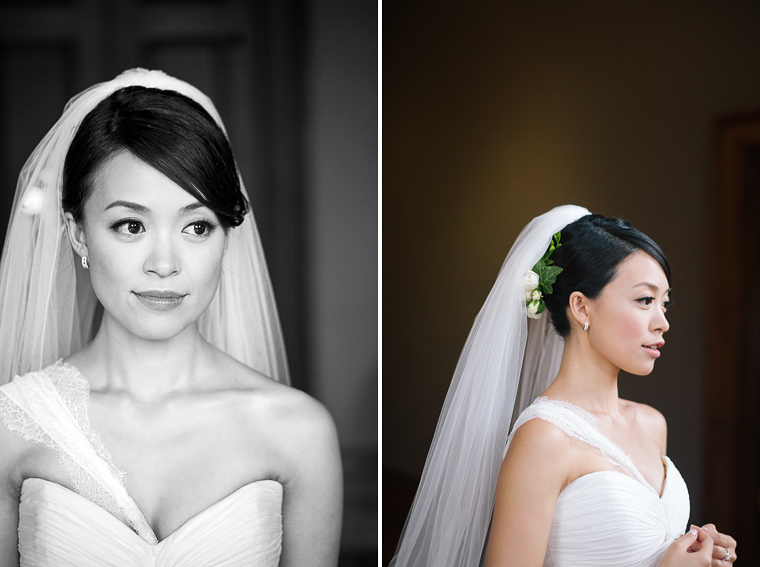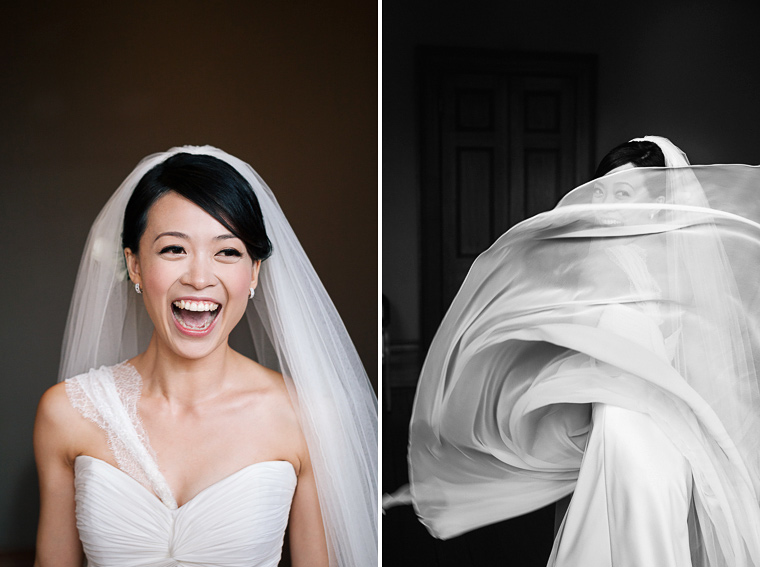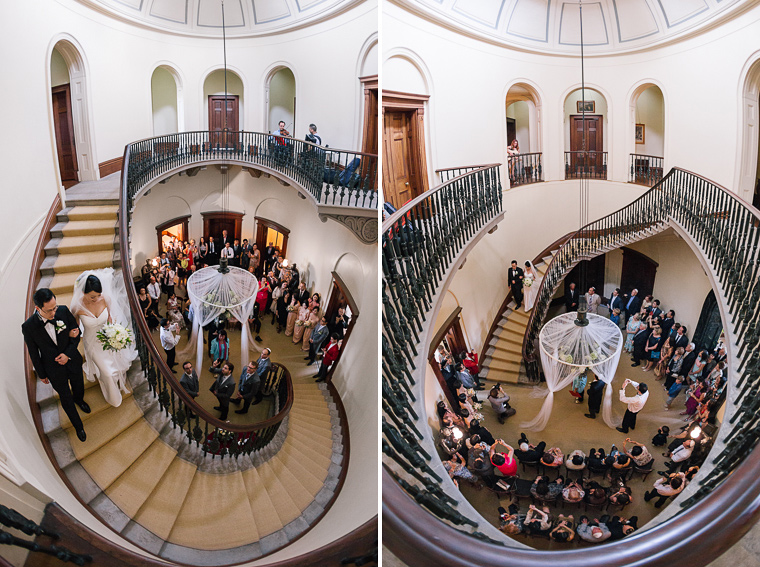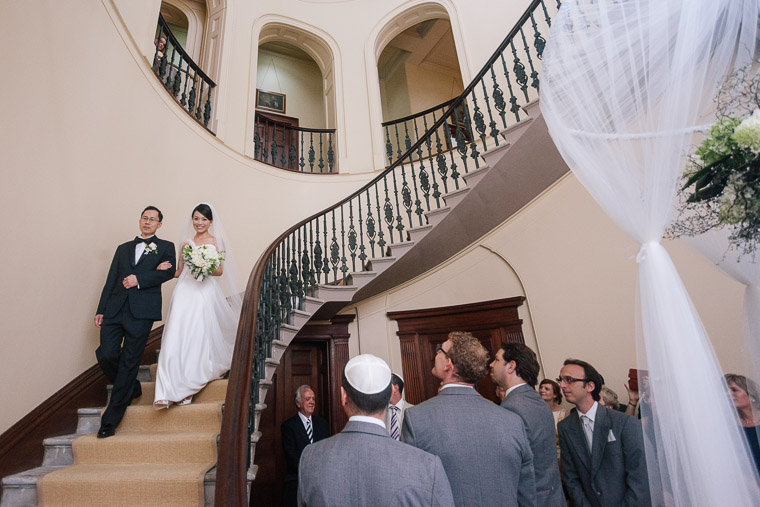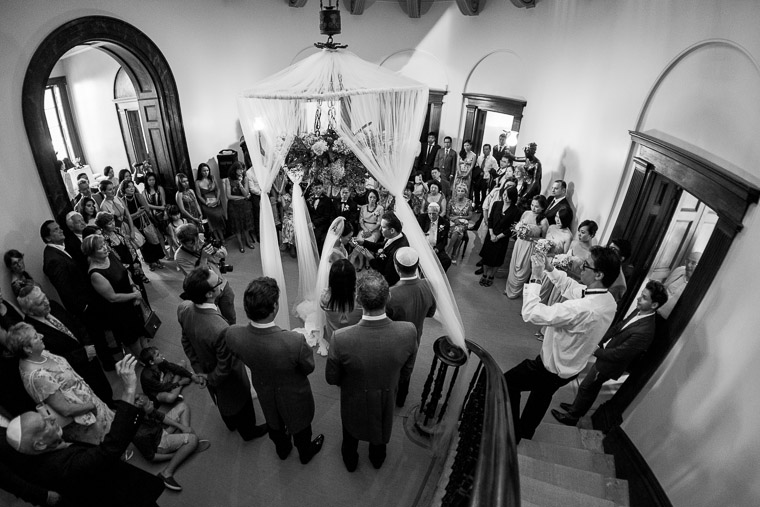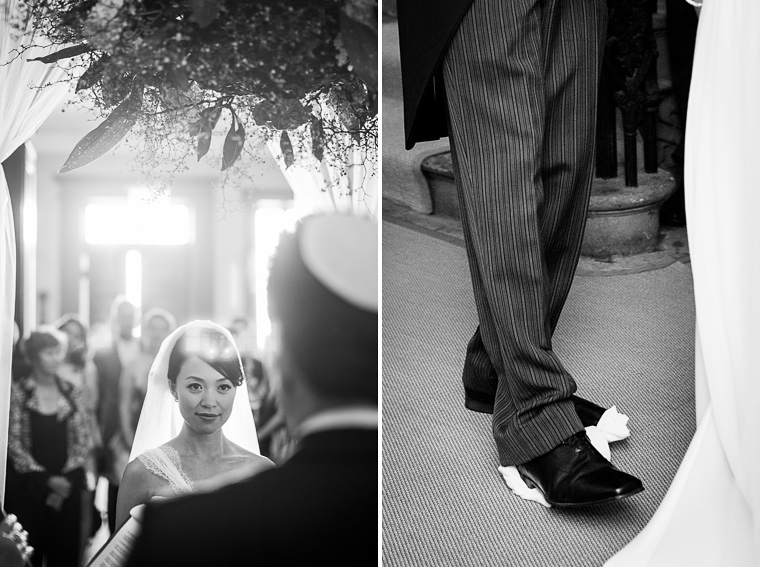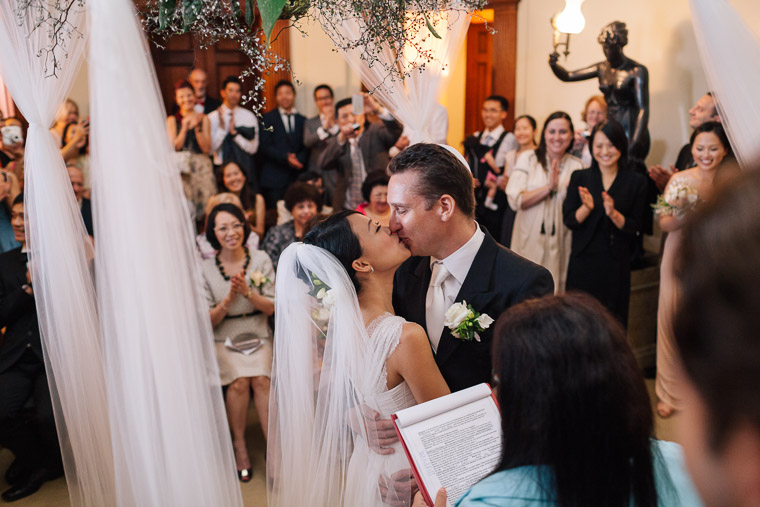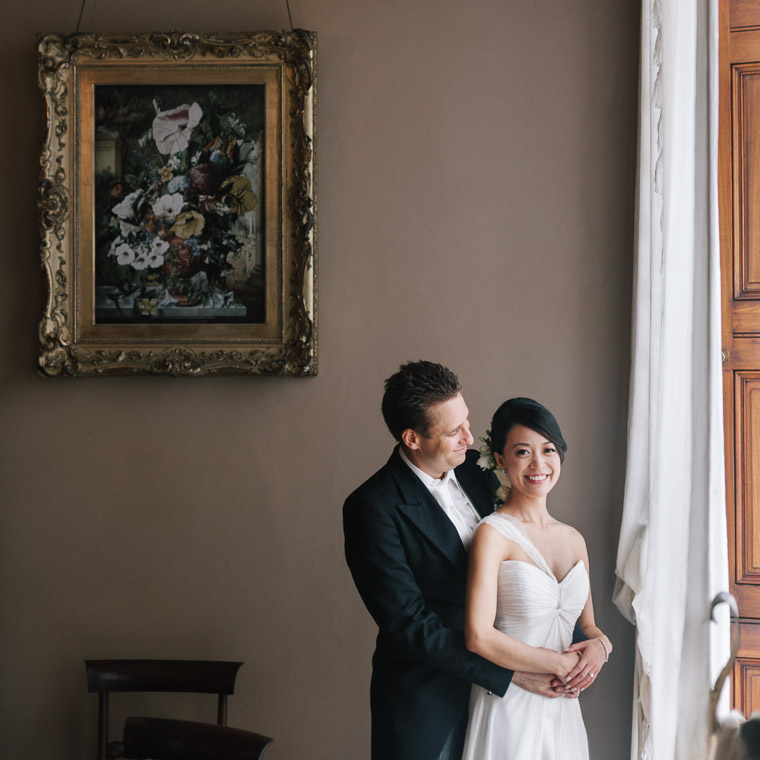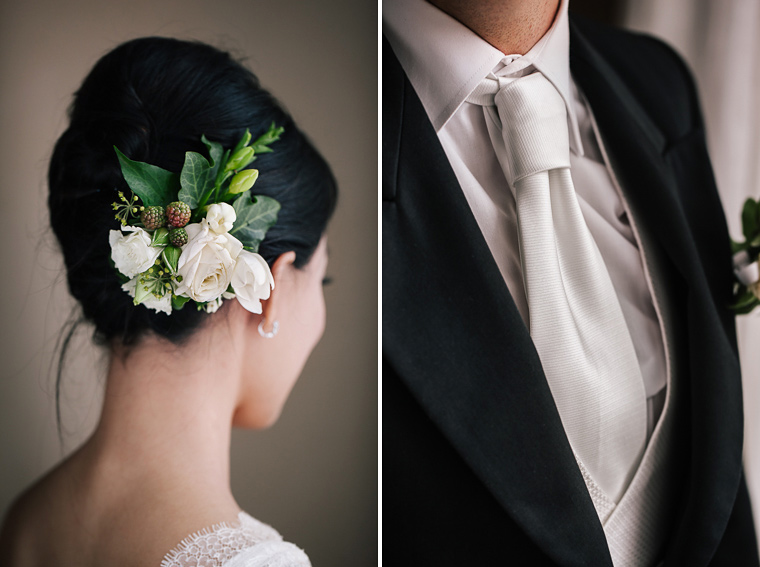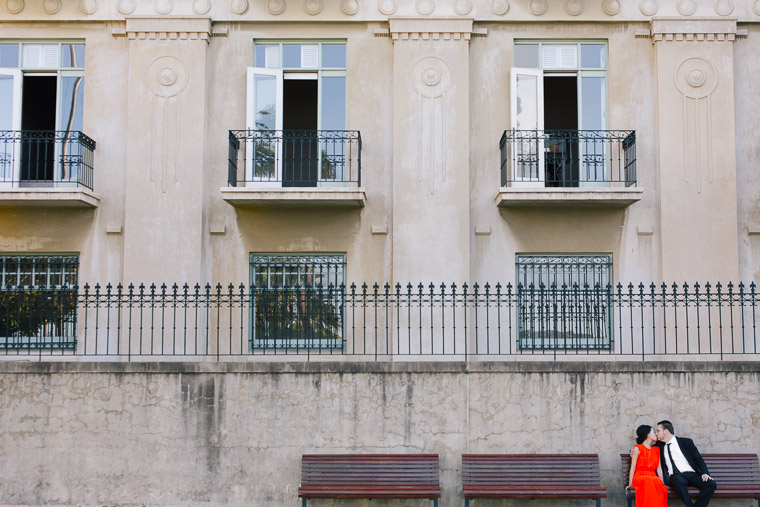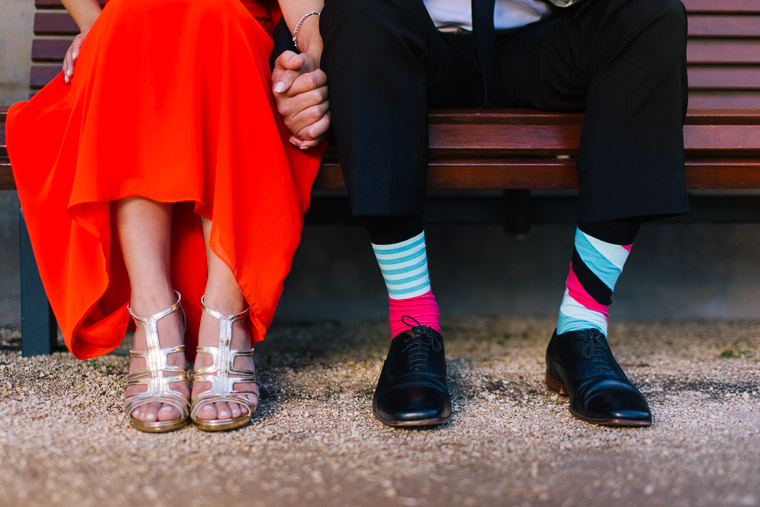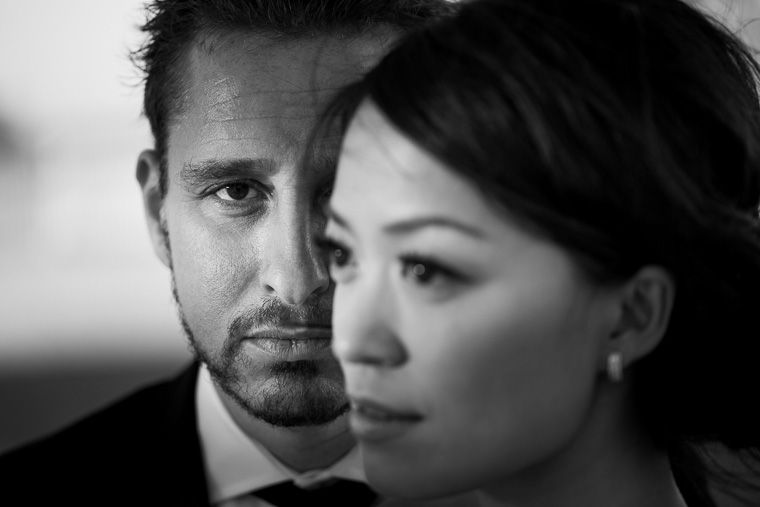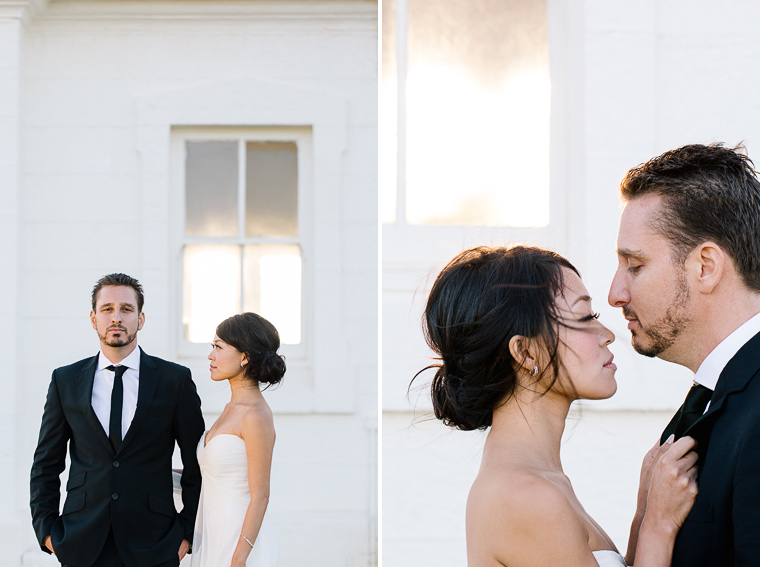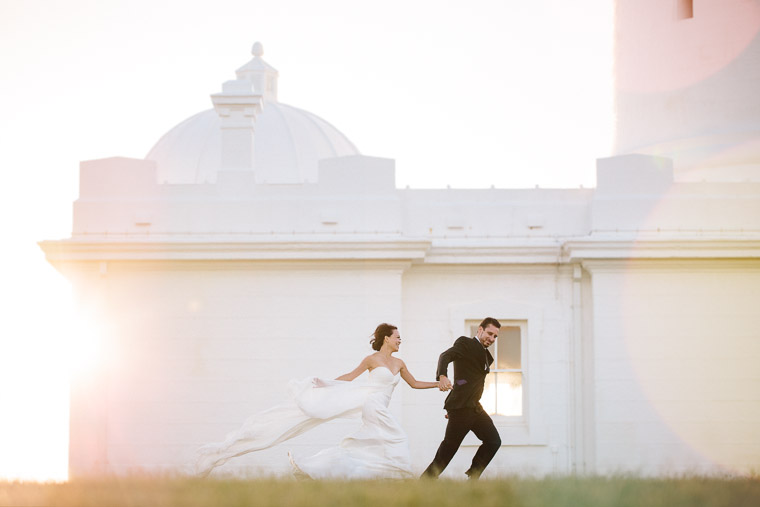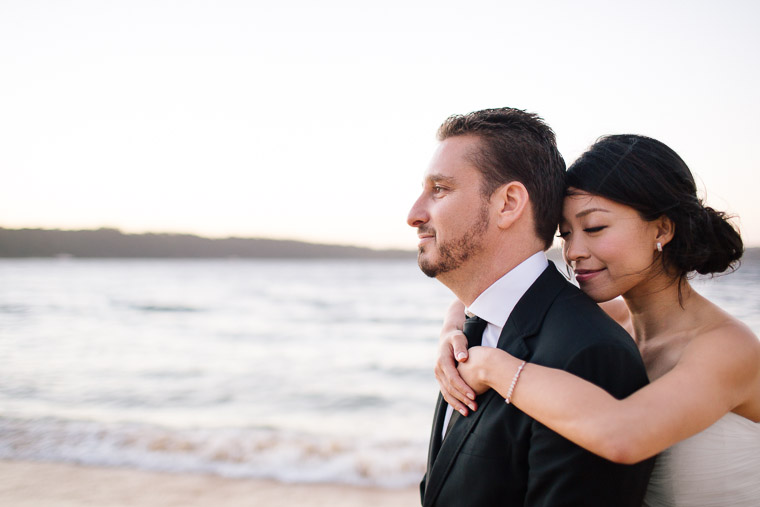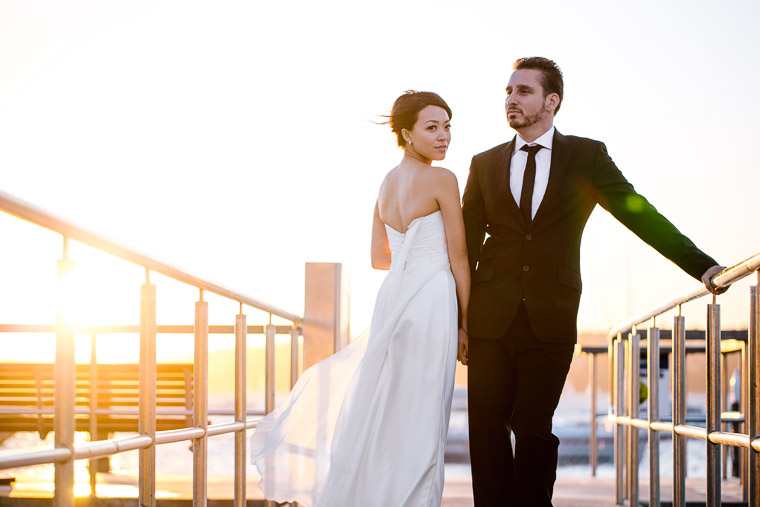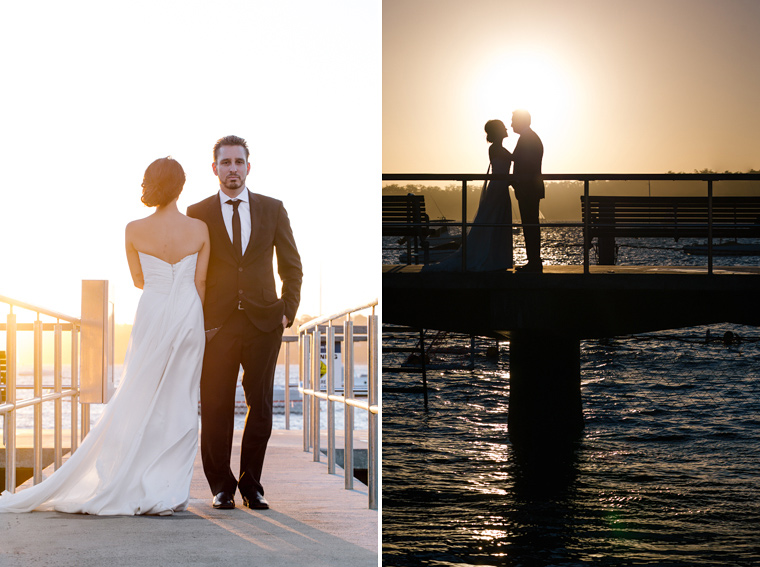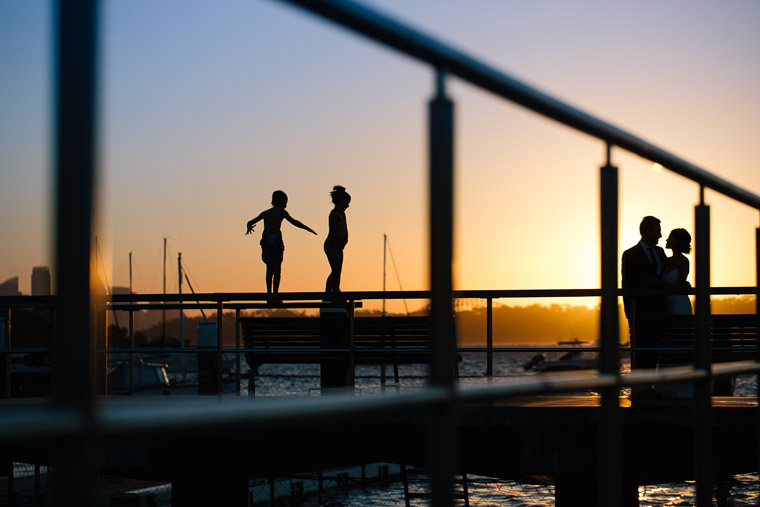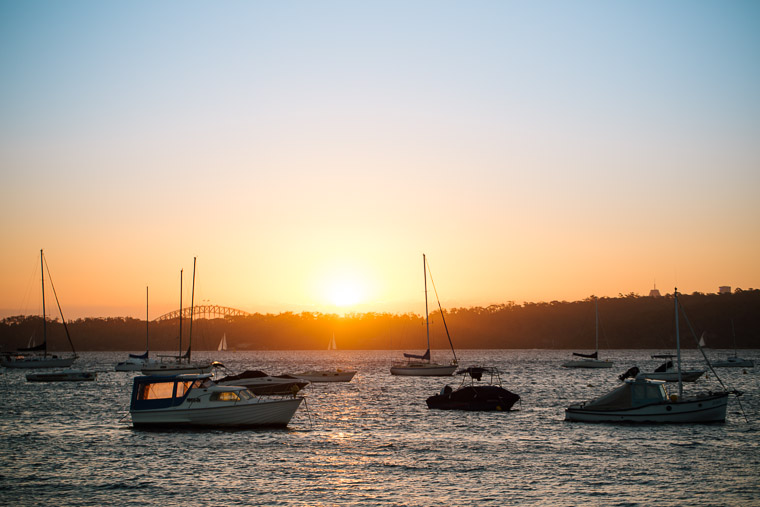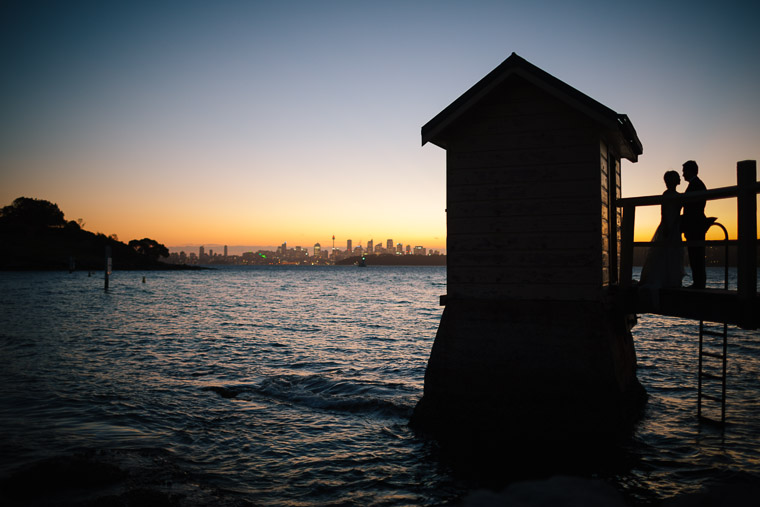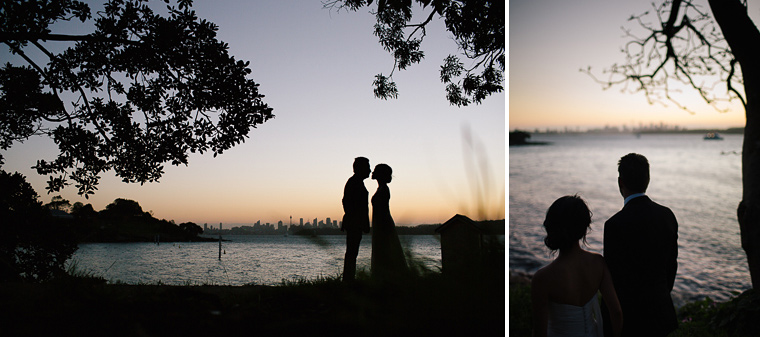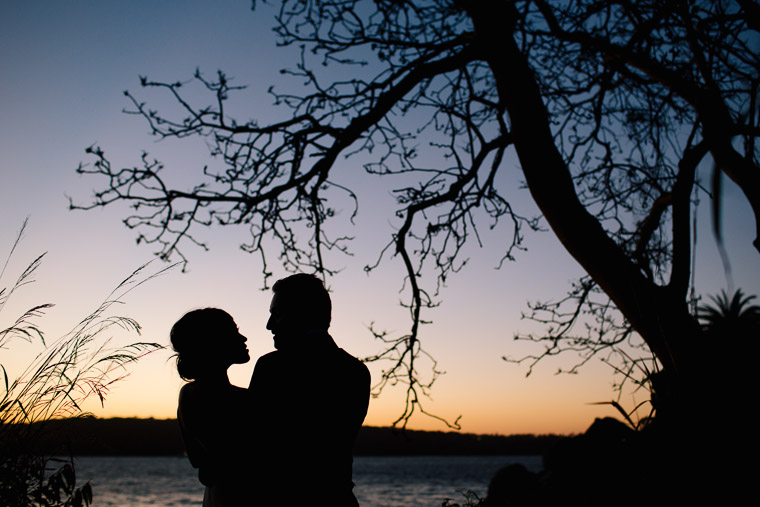 Hilary and Nicola you were both amazing at every stage. We are grateful for all your help. Your professionalism sense of fun made the day so much easier. The great photos speak for themselves, we could not be happier!