Stephanie and Simon's wedding was a 1950's time-warp of smart suits, glamorous coifs and up-do's and soft and dreamy pastels reminiscent of an old Hollywood movie premiere. The girls got ready in the historic Langham Hotel and Stephanie said "we were all young girls in London again for a day!" sipping champagne and giggling from excitement, not the slightest bit concerned about the thunder and rainstorm outside. Stephanie transformed into a Hollywood siren with her dress from Wendy Makin Couture, a pink, grey and purple floral-print wedding dress. Stephanie's colourful wedding dress embodied Hollywood glamour in chic pastel shades dripping with Art Noveau style, complemented perfectly by the soft grey bridesmaids' dresses.
Like an old romance film, the rain stopped and the sun started shining just in time for their outdoor ceremony in Clark Park, with sweeping views of Sydney harbour. The unstoppable Jessie Cacchillo led the ceremony and had guests in stitches of laughter and tears as she recounted their story. After the ceremony, guests were treated to homemade fizz and sodas from the soda stand.
From beginning to end the day was filled with pretty pastels, fairy-floss pink, creamy whites and soft greys inspired by Stephanie's colourful wedding dress. The reception was hosted in Aqua Dining in Kirribilli and the debonair, pastel 50's style continued throughout with the glam lolly bar, cakes and table settings. Guests danced the night away against the twinkling lights of the city.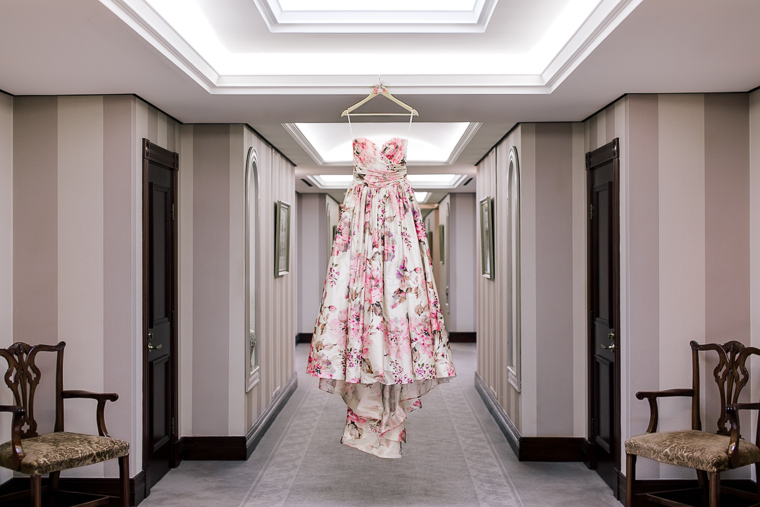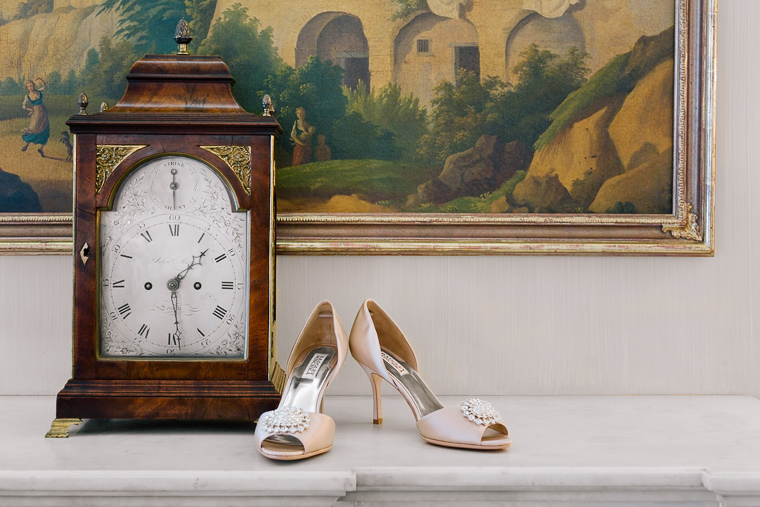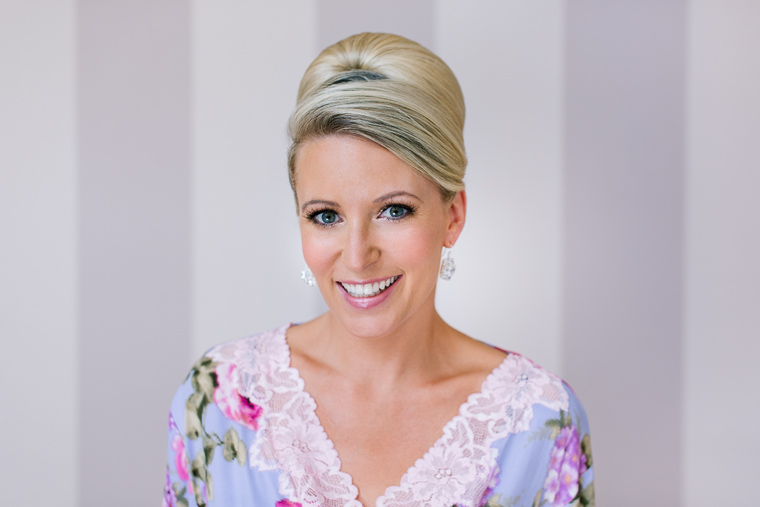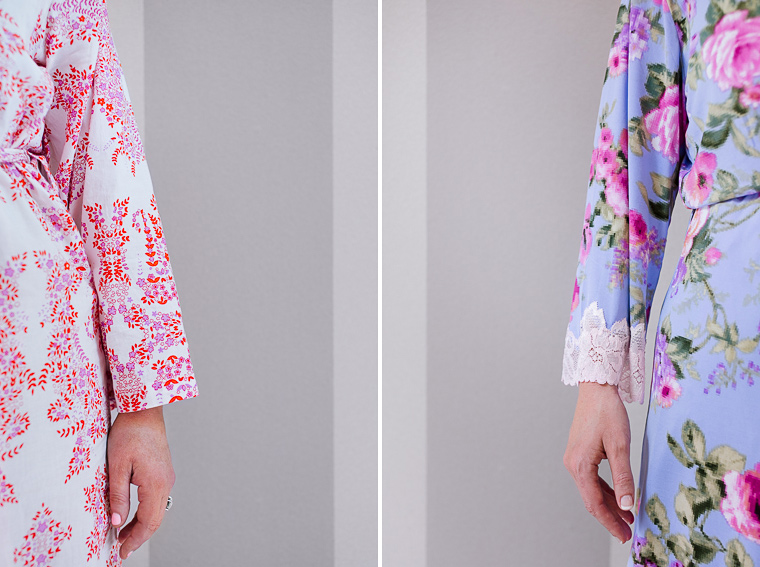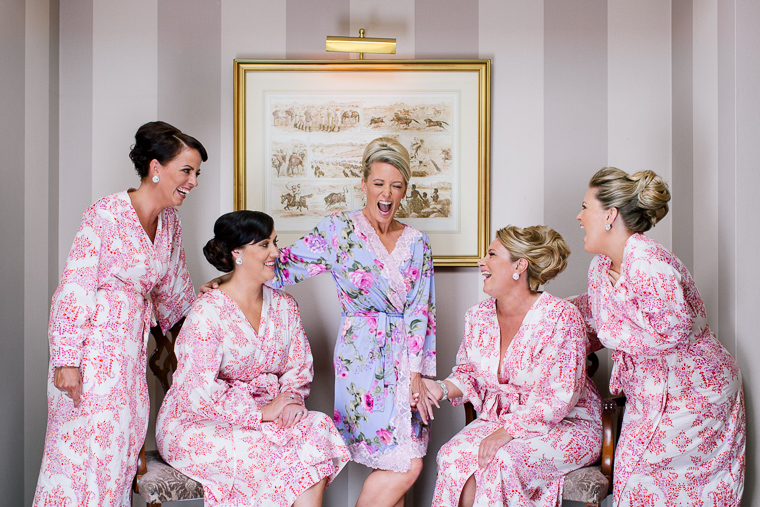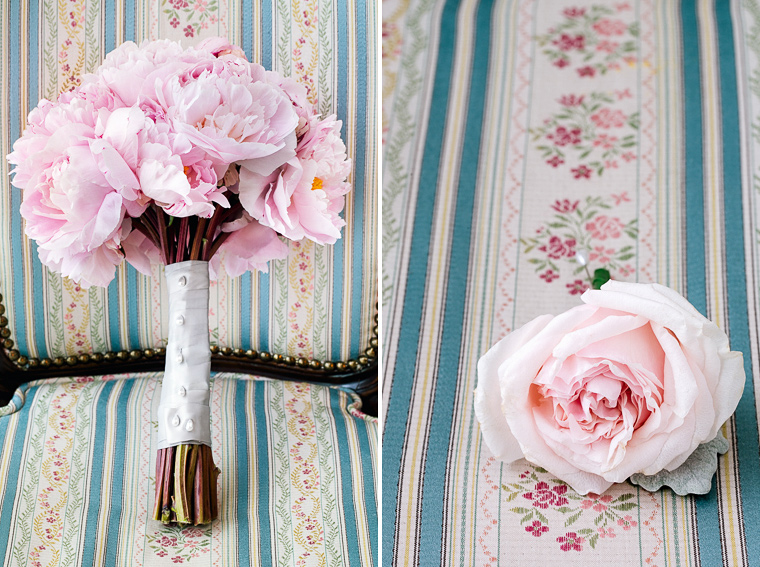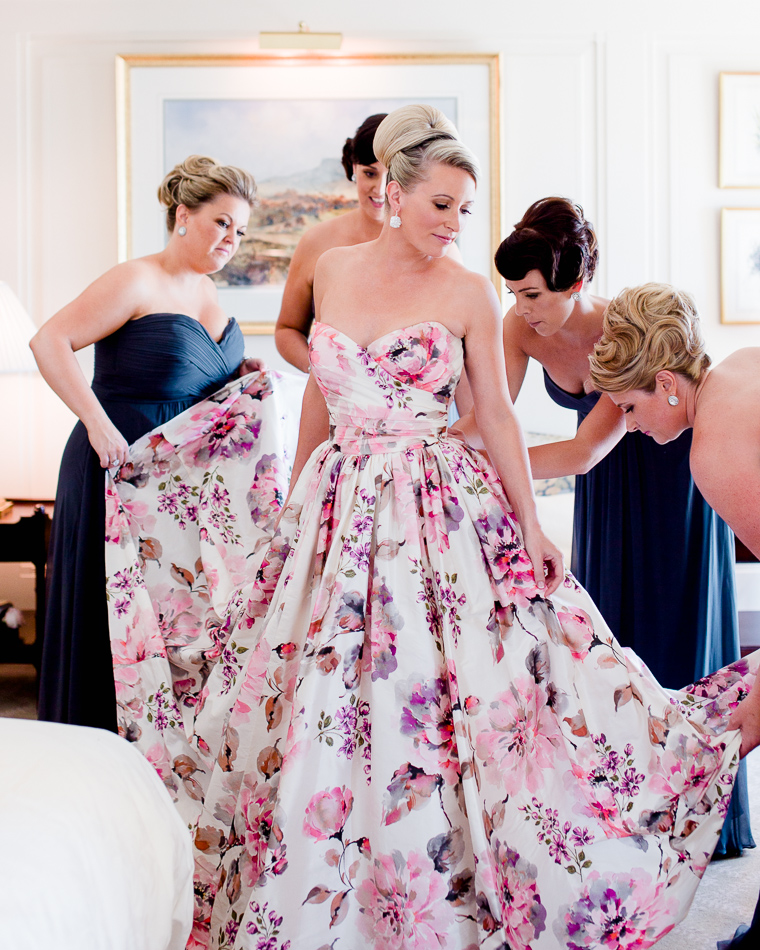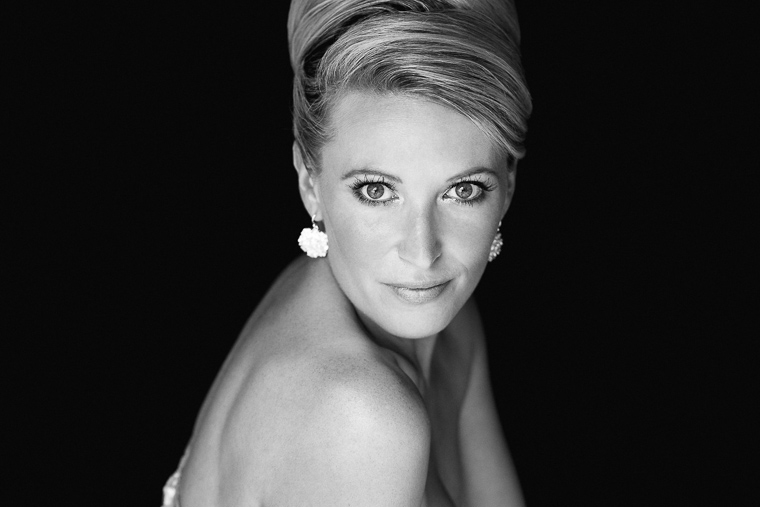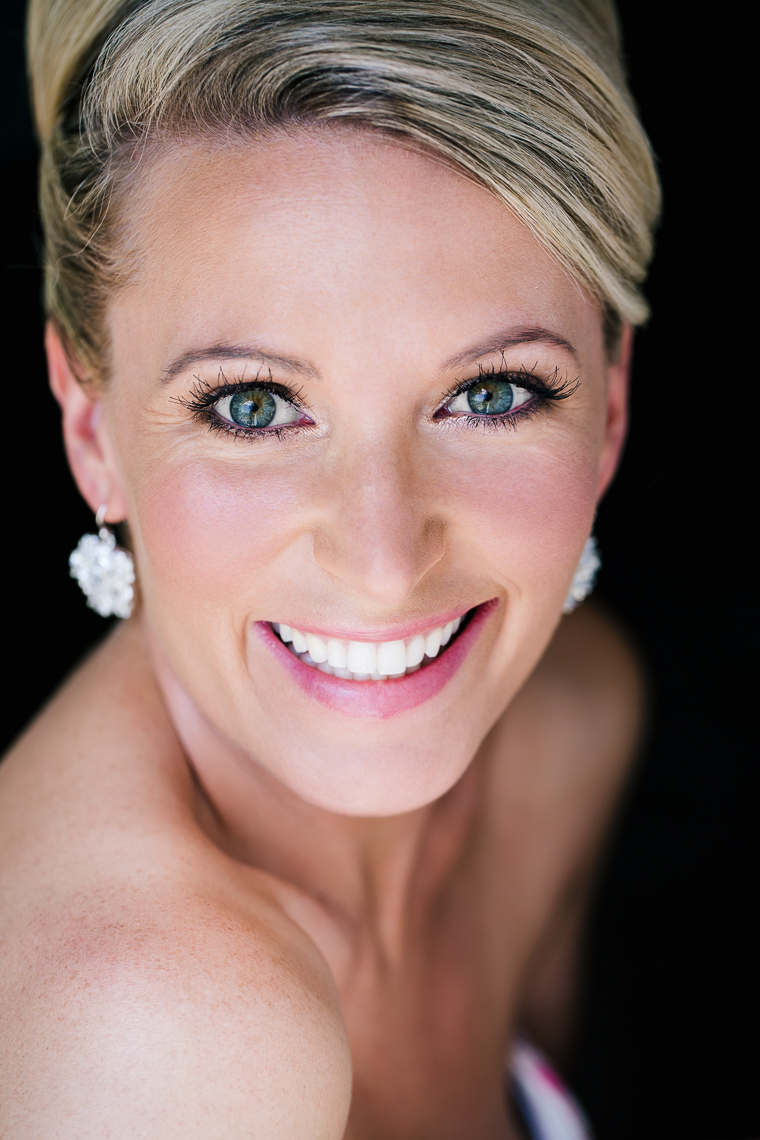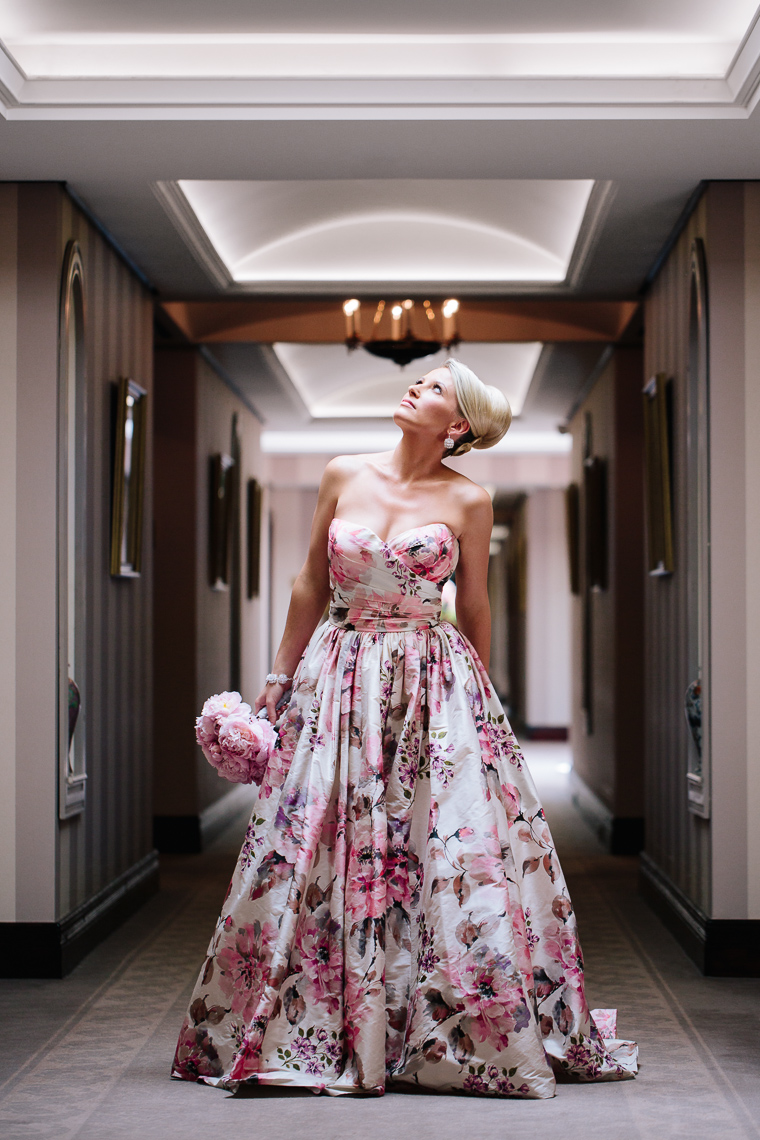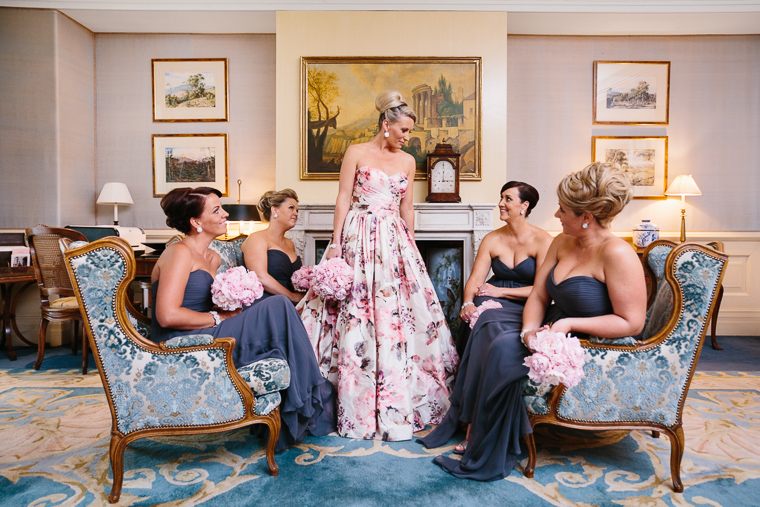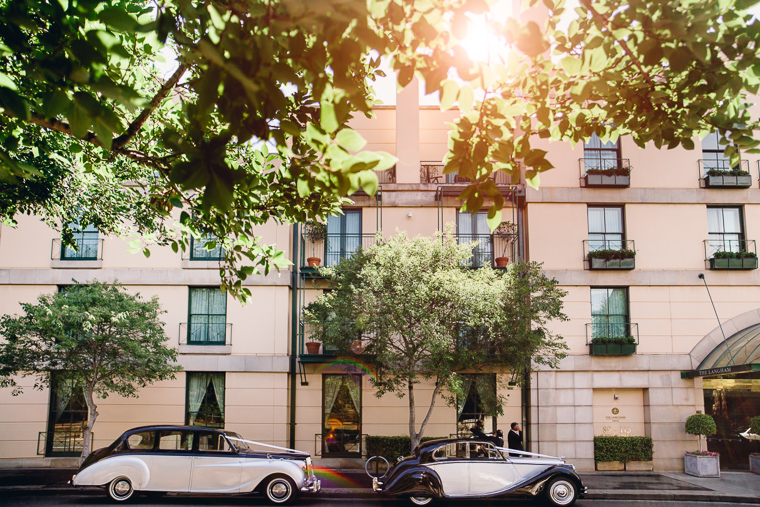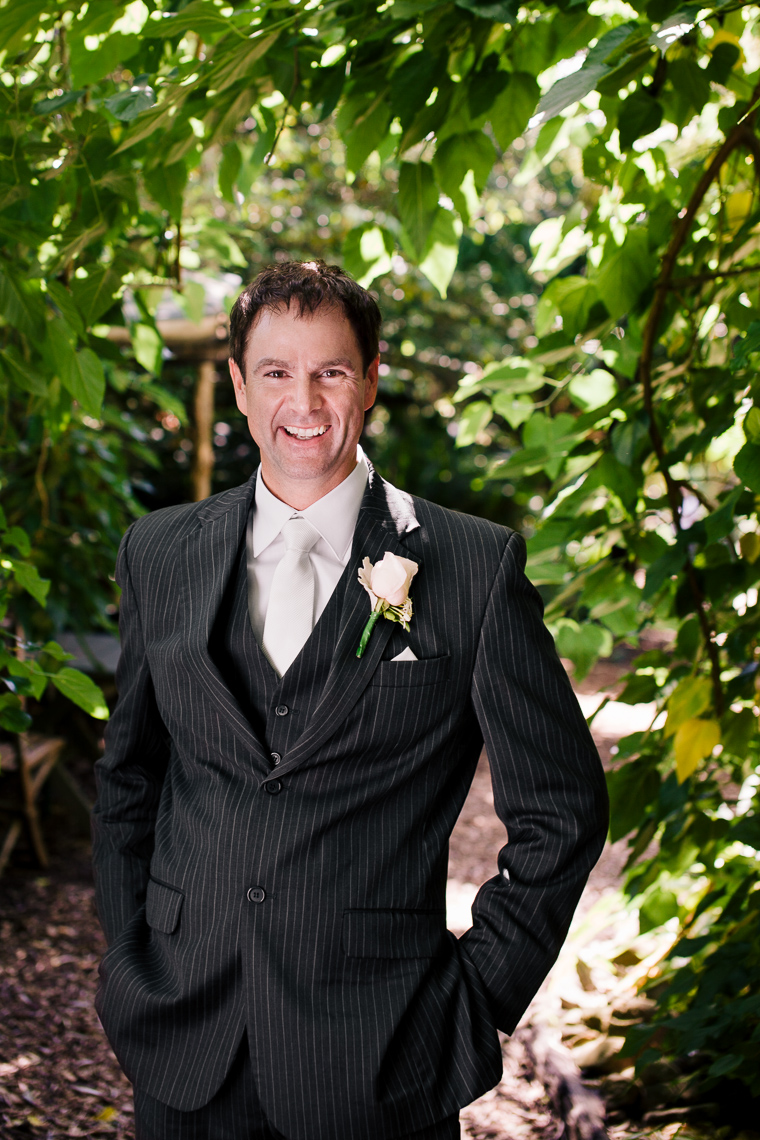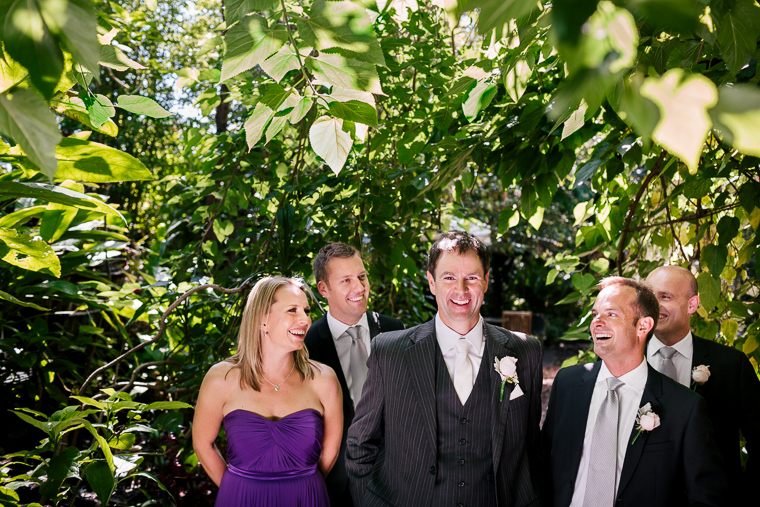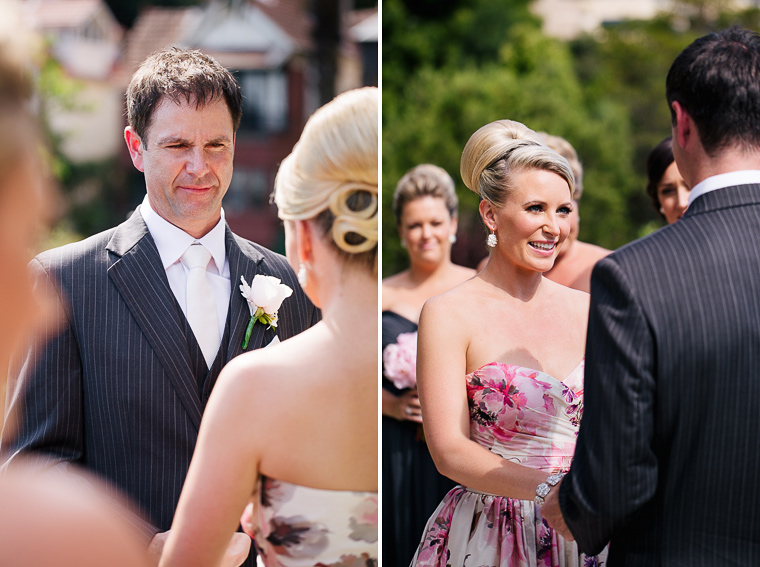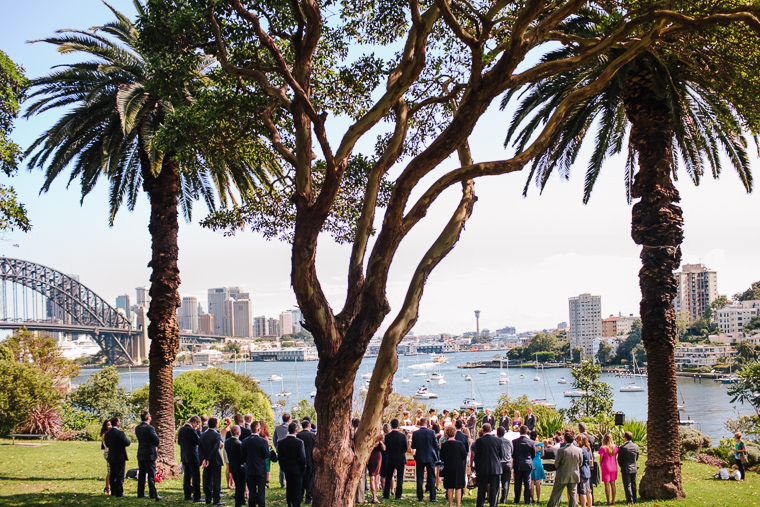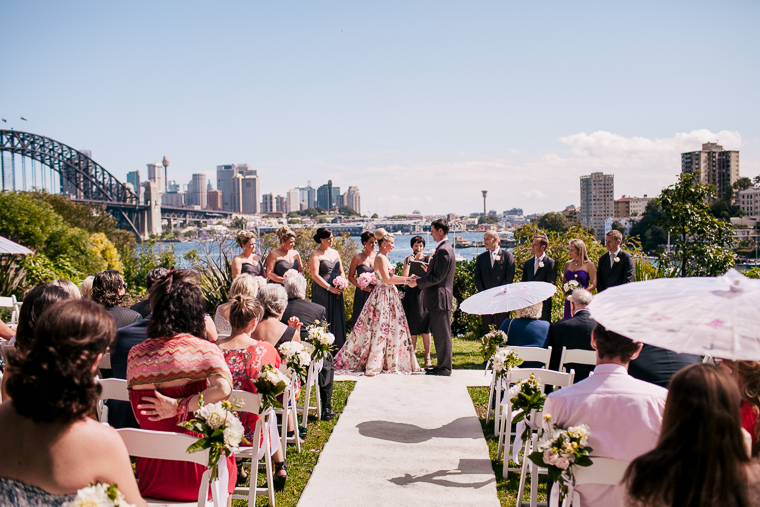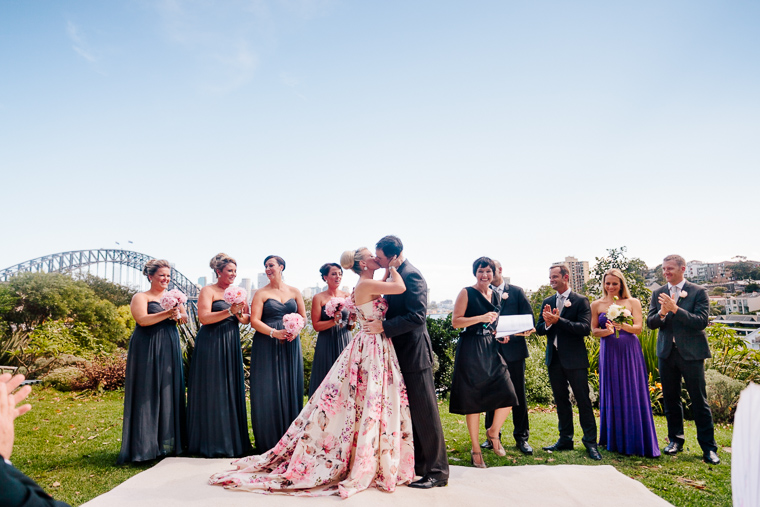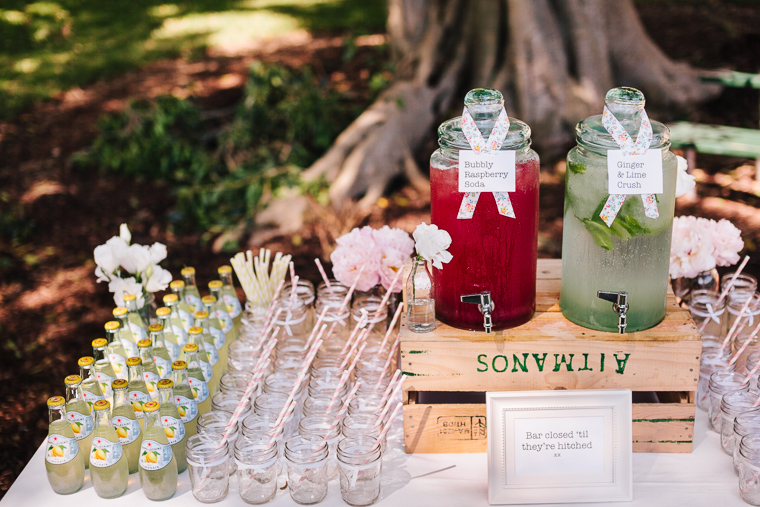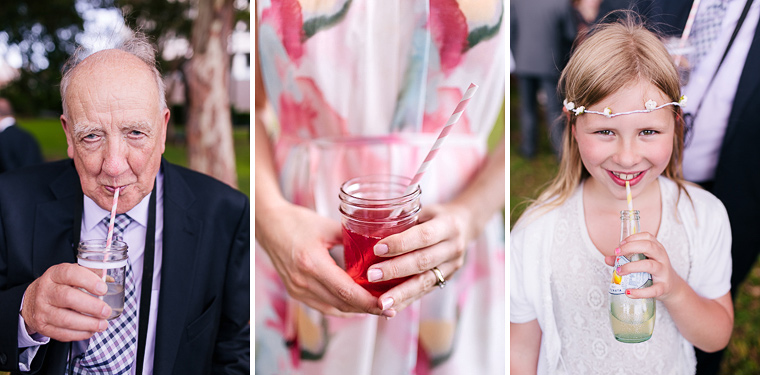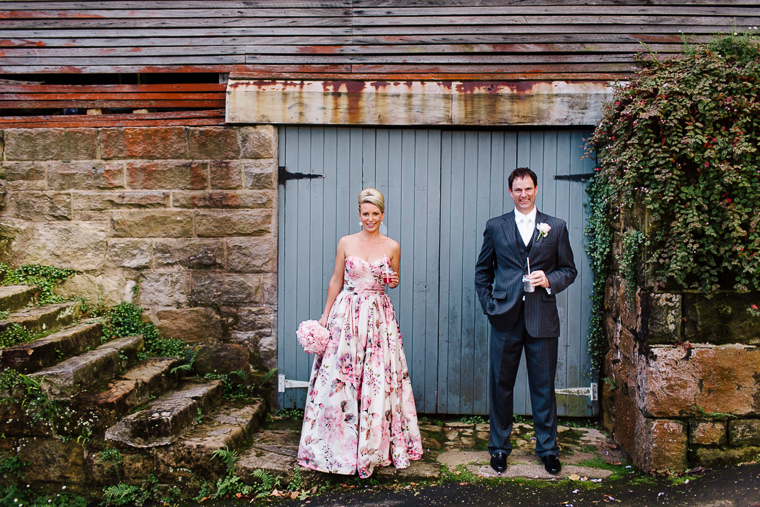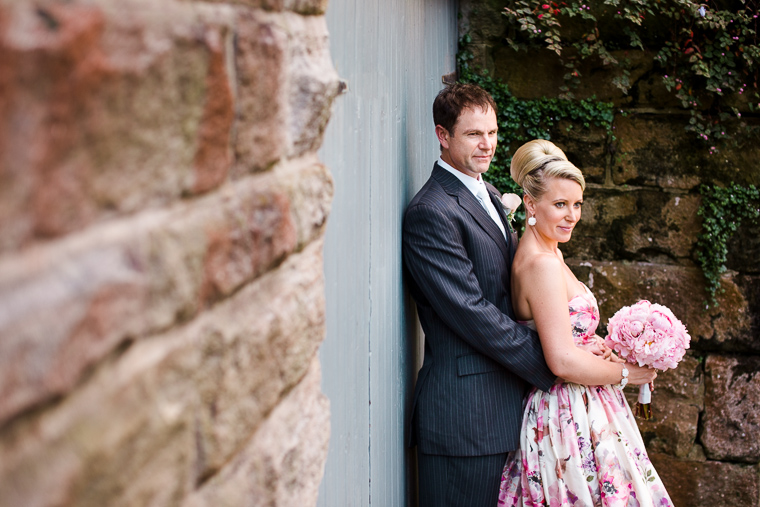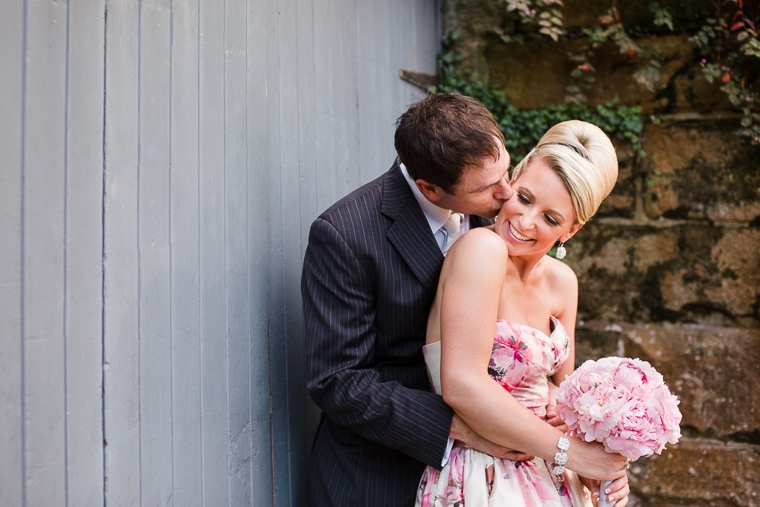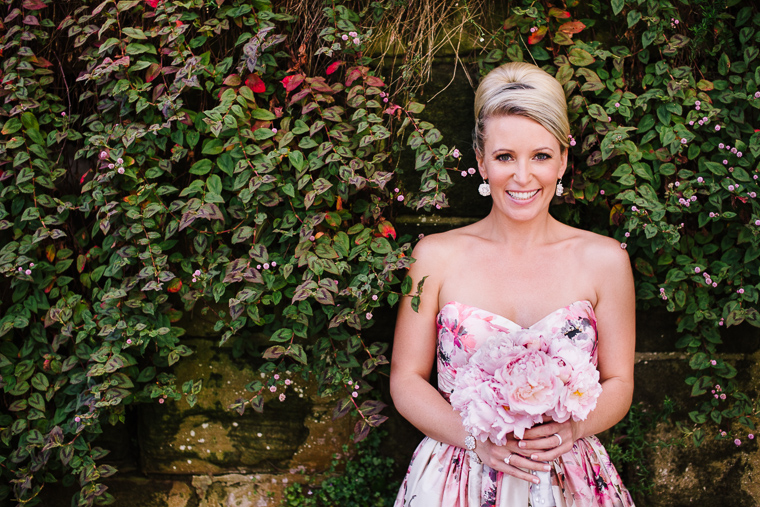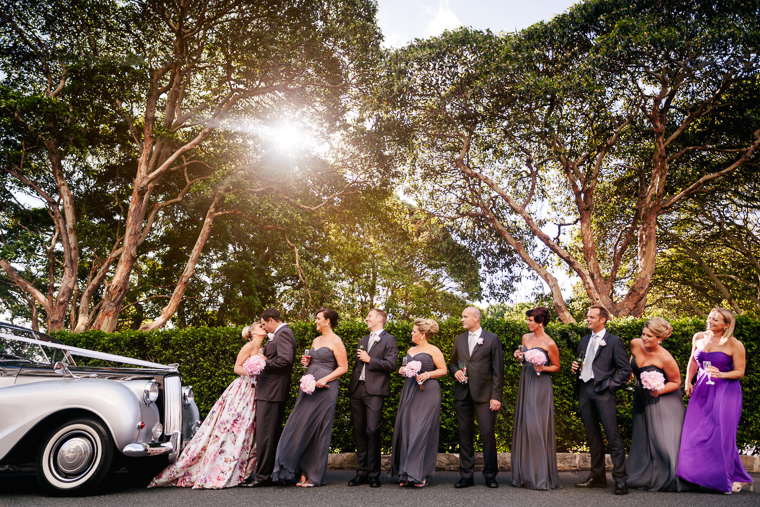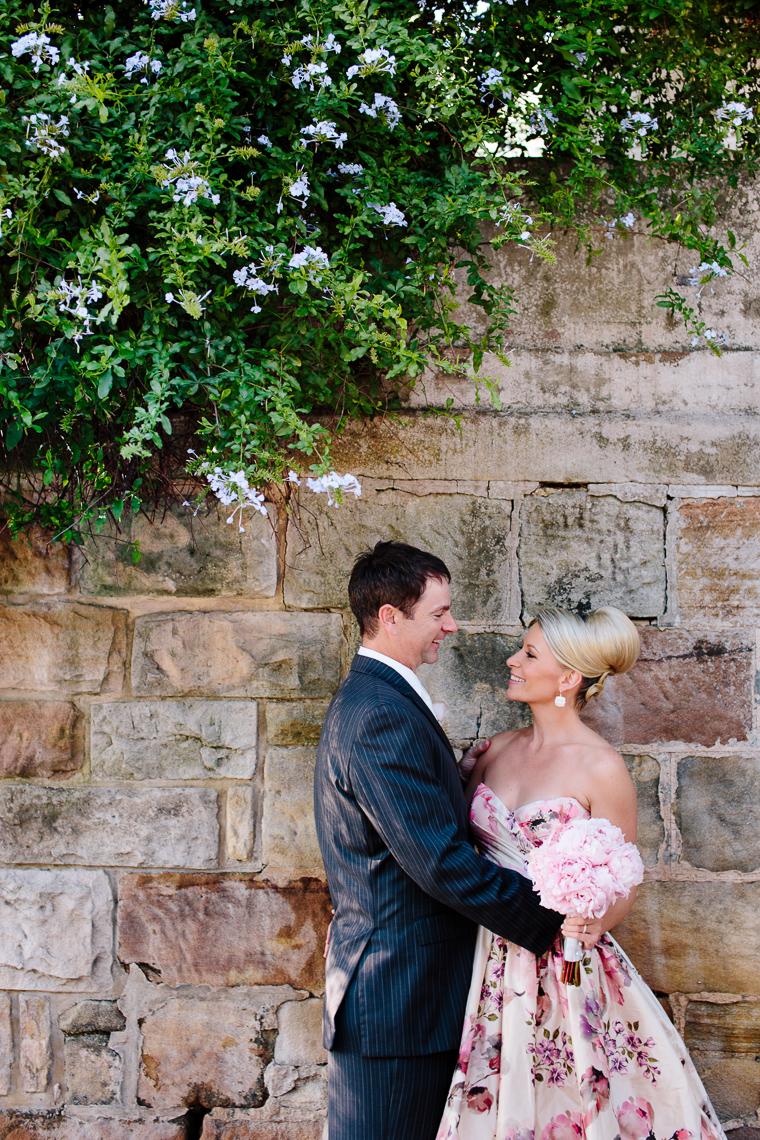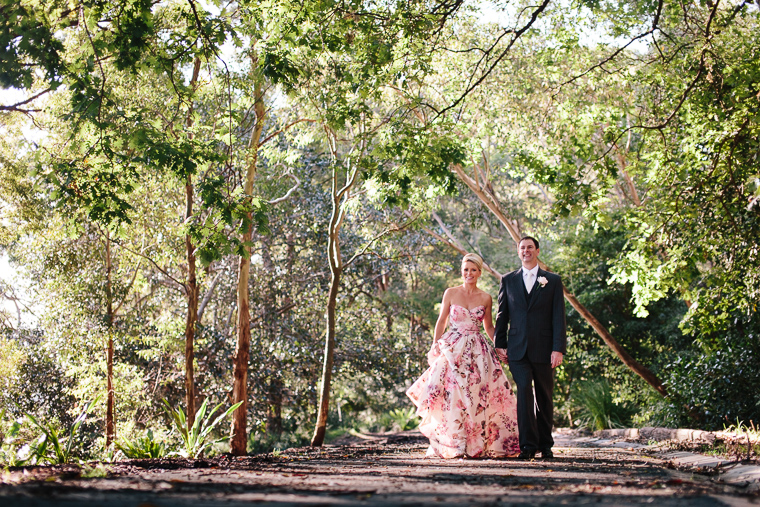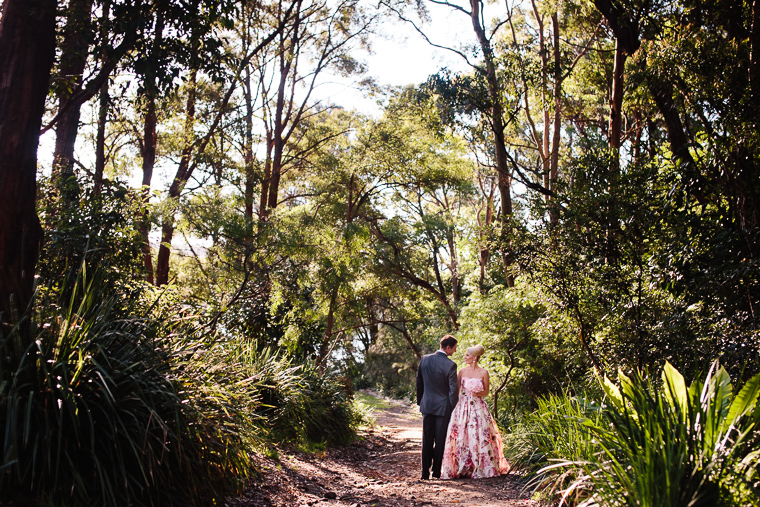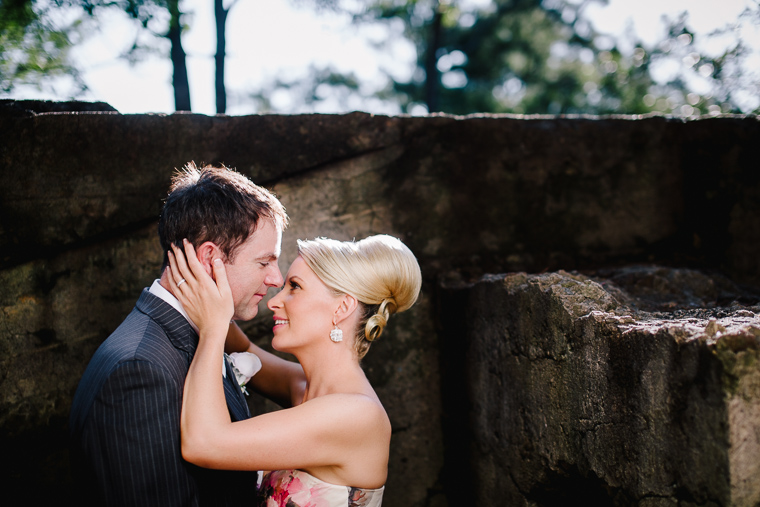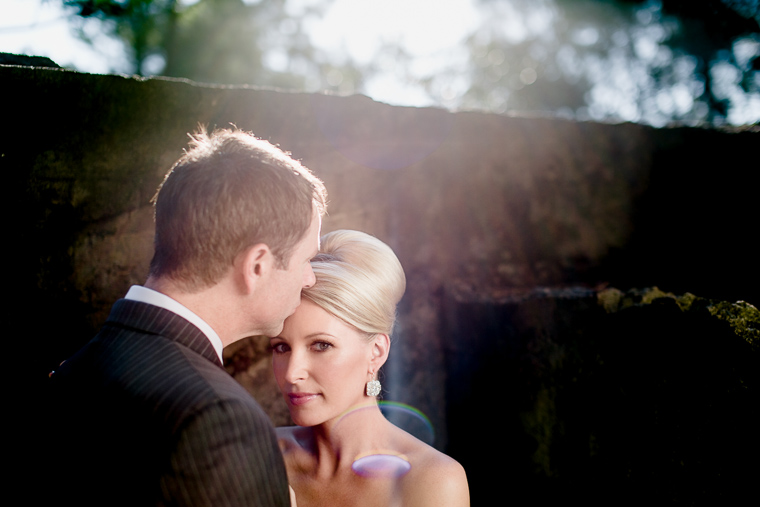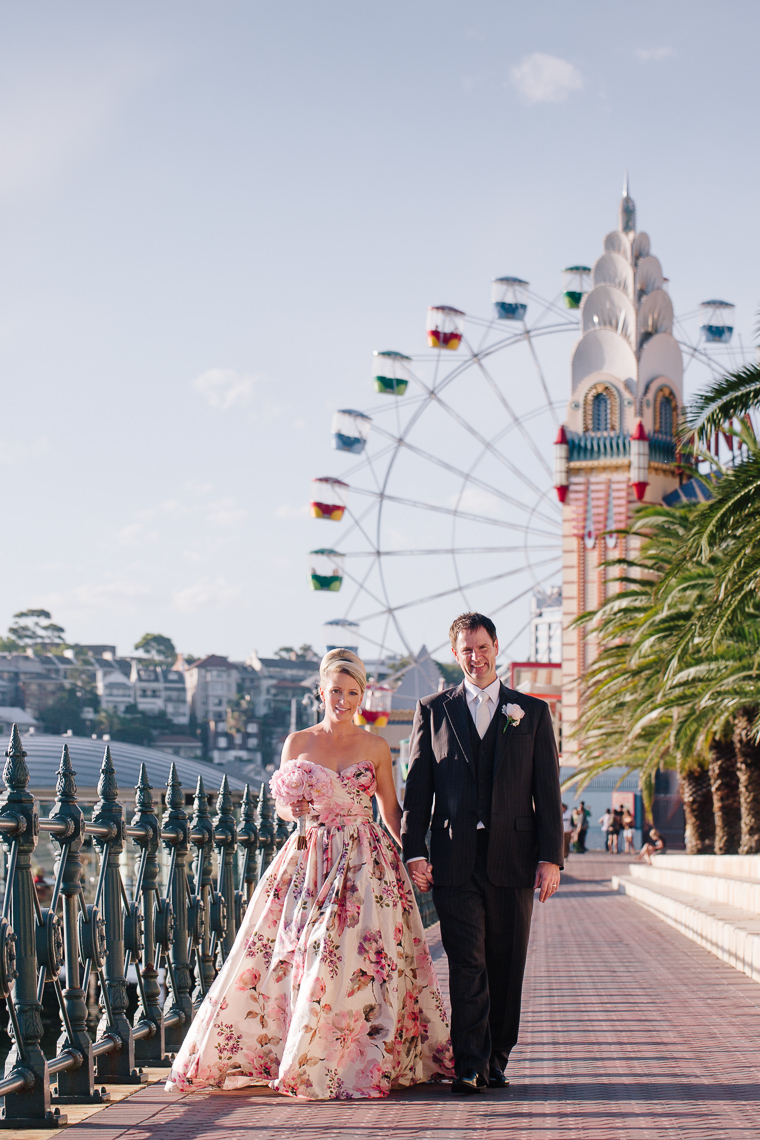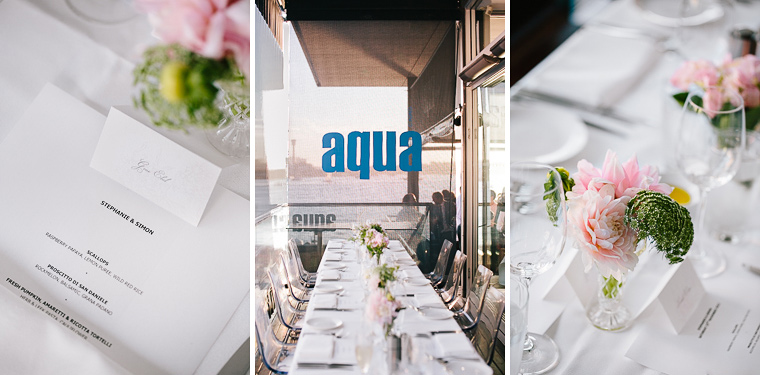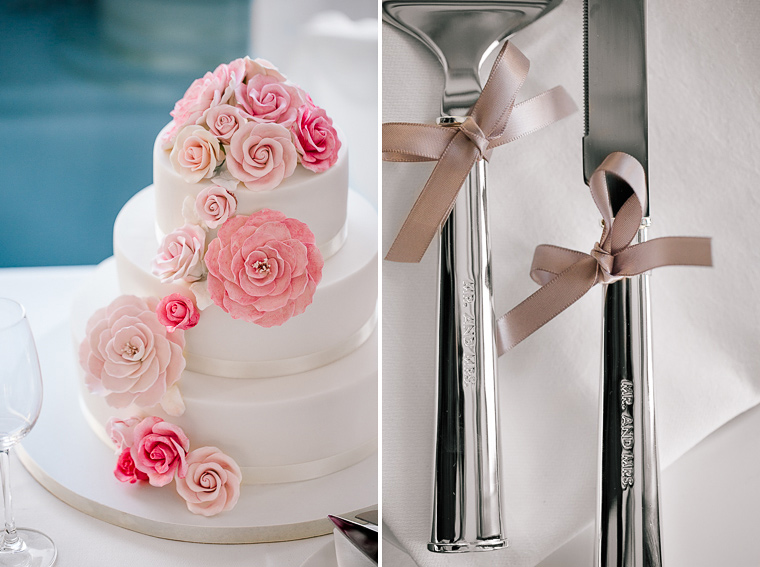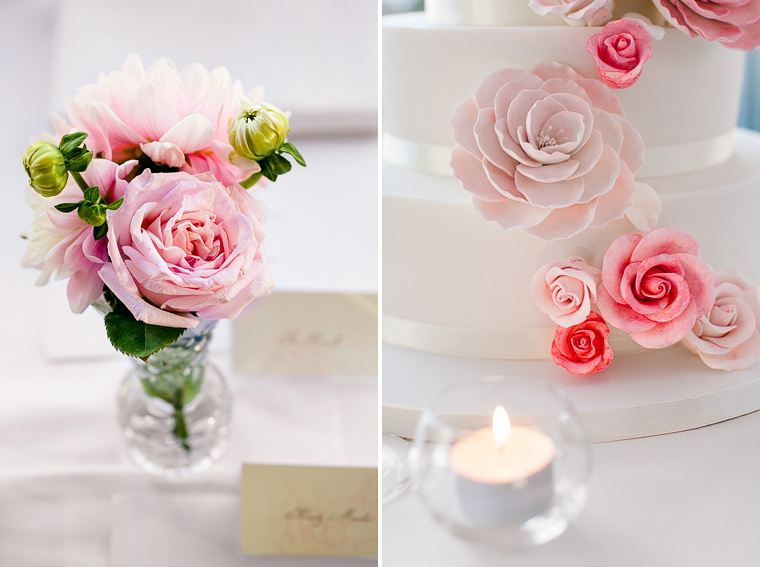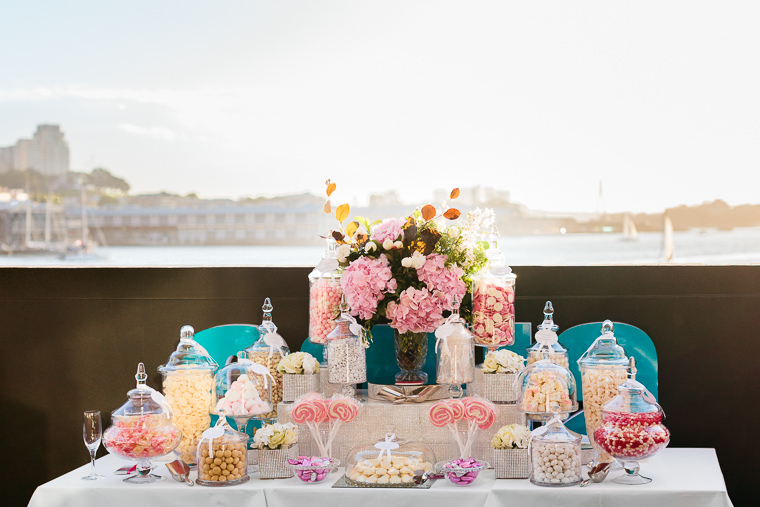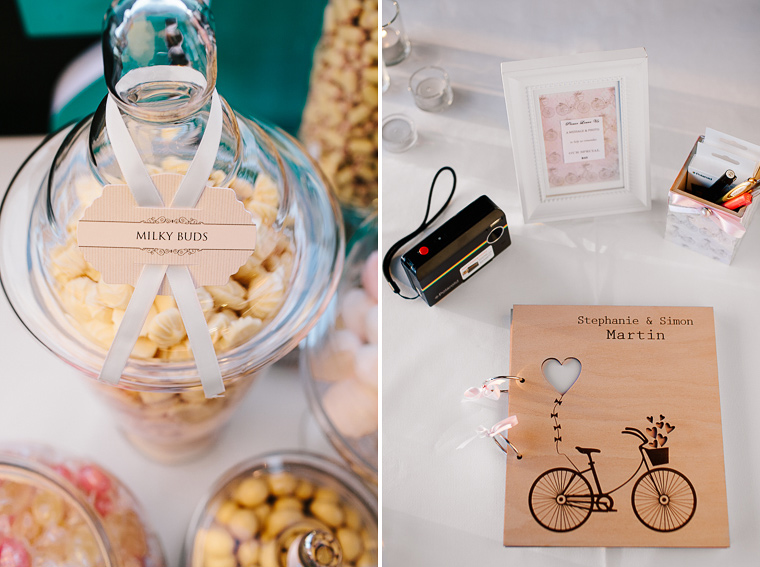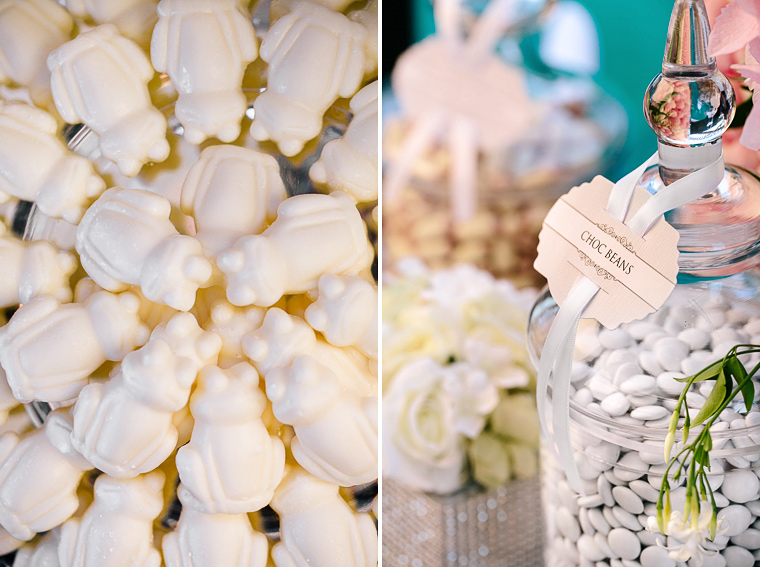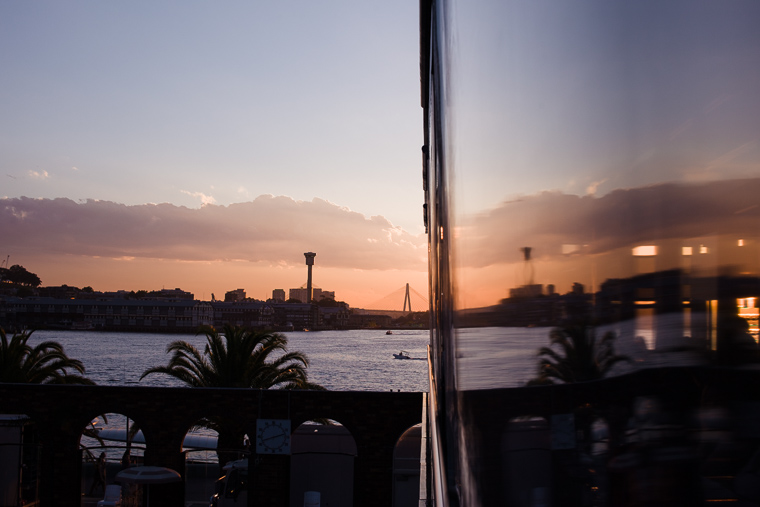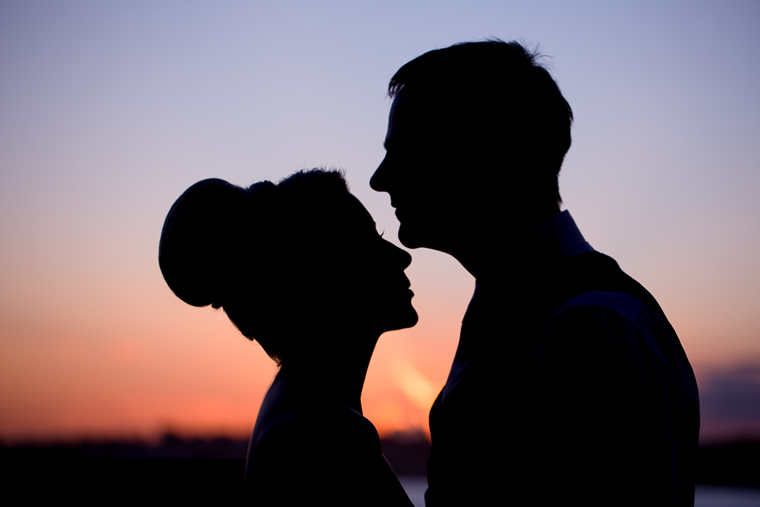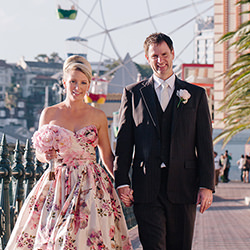 Dear Hilary and Nicola,

Just a little note to say a big THANK YOU for all your amazing work. Simon and I have spent hours looking through the wedding photos and can't believe how many wonderful moments you captured. From our very first meeting you have both been an amazing source of knowledge to this novice bride and I can't thank you enough for your help along the way! I couldn't have pieced the day together without your help and experience.

The photos are just amazing and we have had such positive response from our family and friends who have never seen such wonderful wedding photos! I have one complaint though, you have left me with the huge problem of choosing which photos to frame on display….there are just too many beautiful photos to pick from!

Thank you again for your wonderful work, I can't recommend you enough to other future brides and grooms!