I just loved working with this couple and shooting in Newcastle. The couple, like their location, were easy going and relaxed. The groom wore 'lucky socks' and the bride had a canine addition to the bridal party.
There was never a stressful moment, not even when a wave nearly wiped them out at Merewether Baths. Quick thinking by Joanne saw them jump onto a bench for safety.  A later wave did get Malcolm, soaking his shoes and socks, but this resulted only in laughs.  This couple were so perfect together and such a joy to be around. It was decided the old and treasured, now wet and torn, lucky socks would be retired – but looking back at Malcolm and Joanne in each other's arms, I think he figured he was just fine without them.
The ceremony took place at Scots Kirk in Hamilton and the reception was held at the prestigious and historic Newcastle City Hall.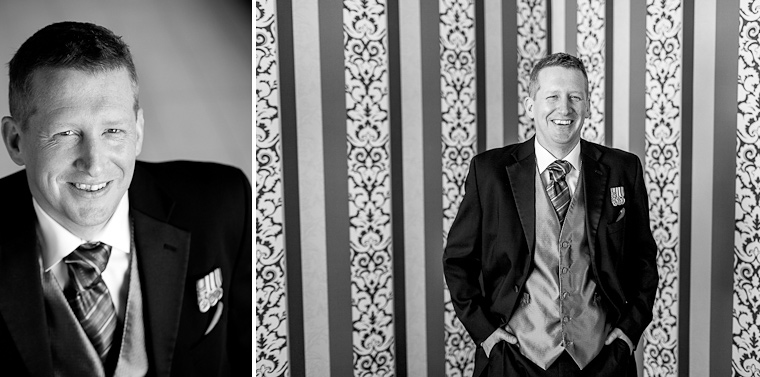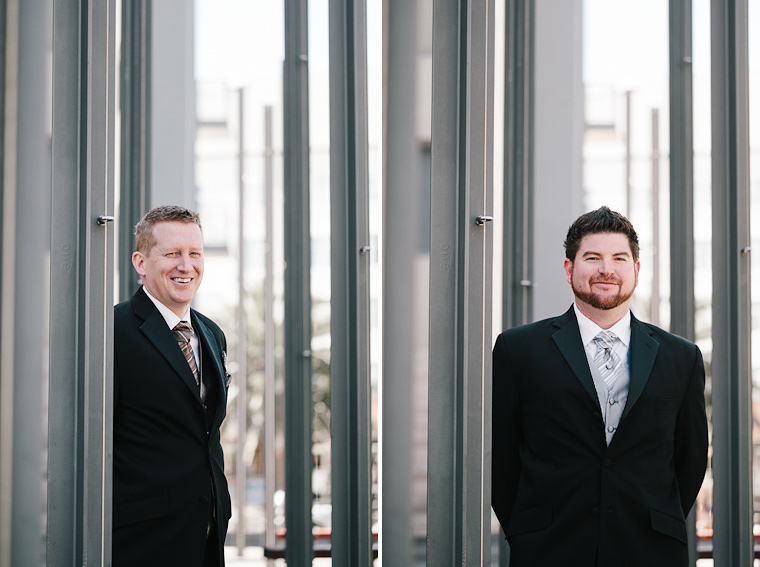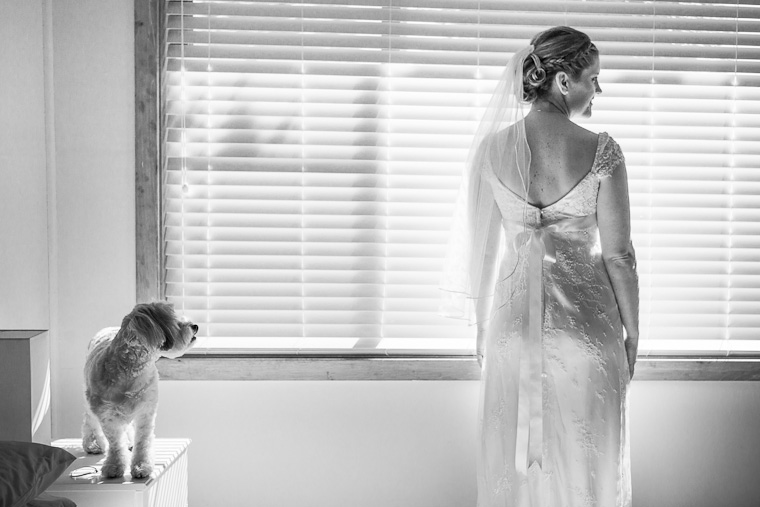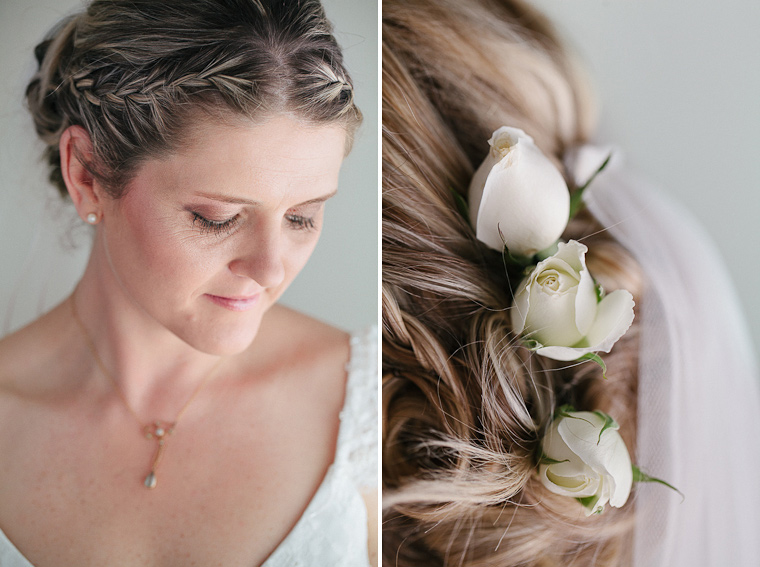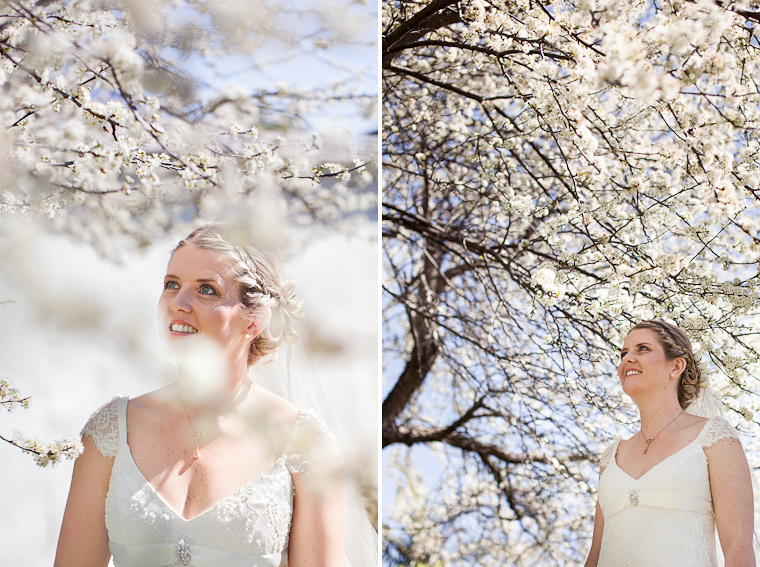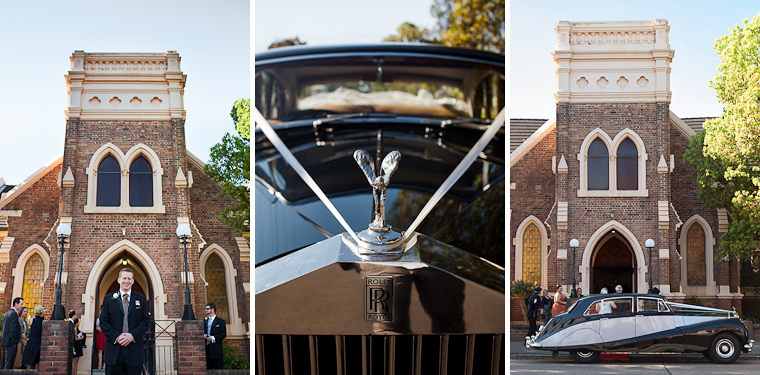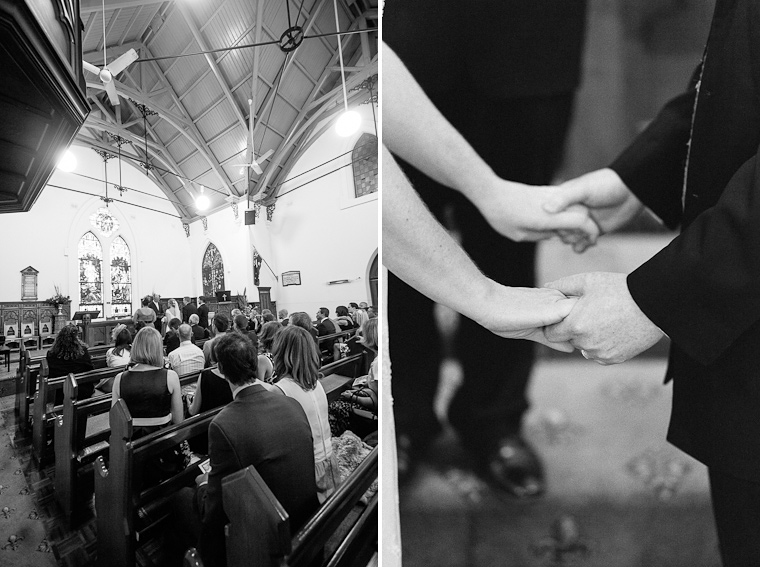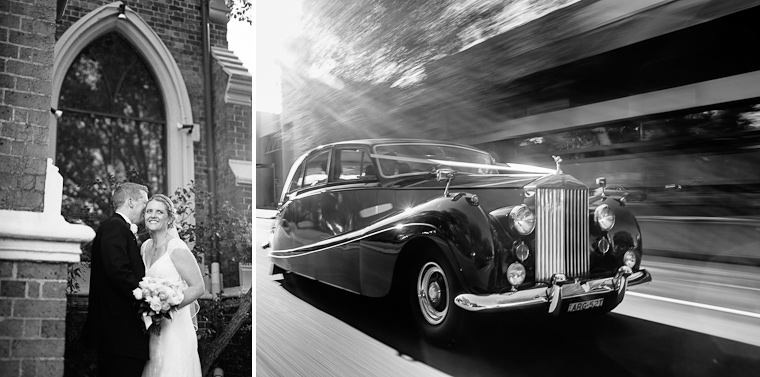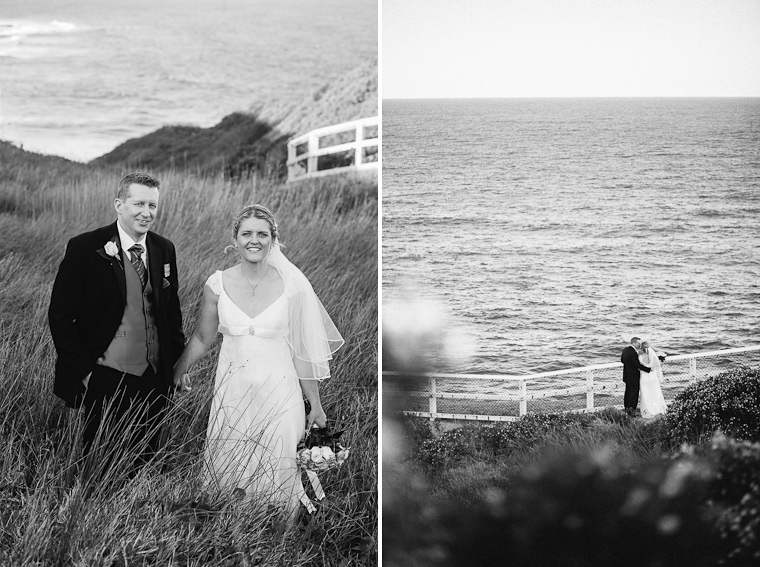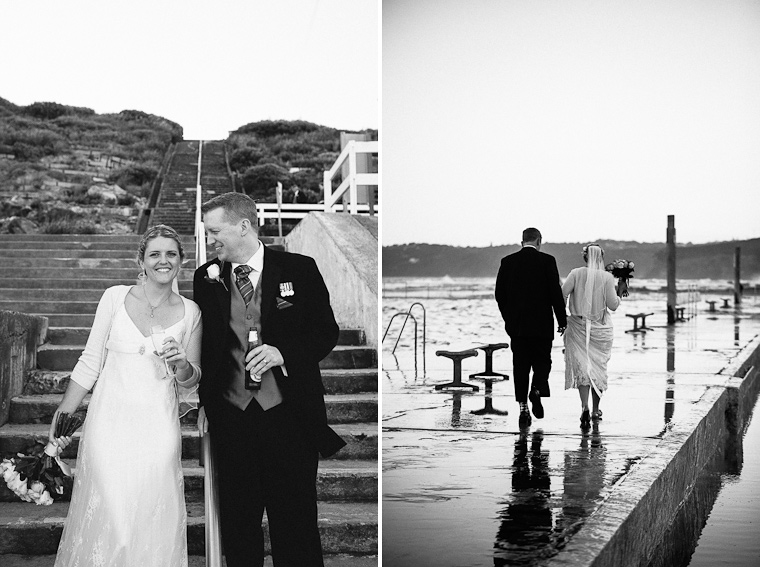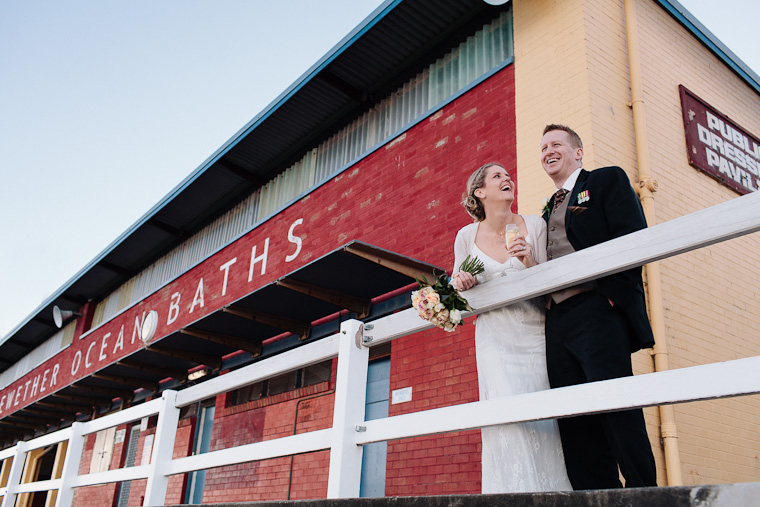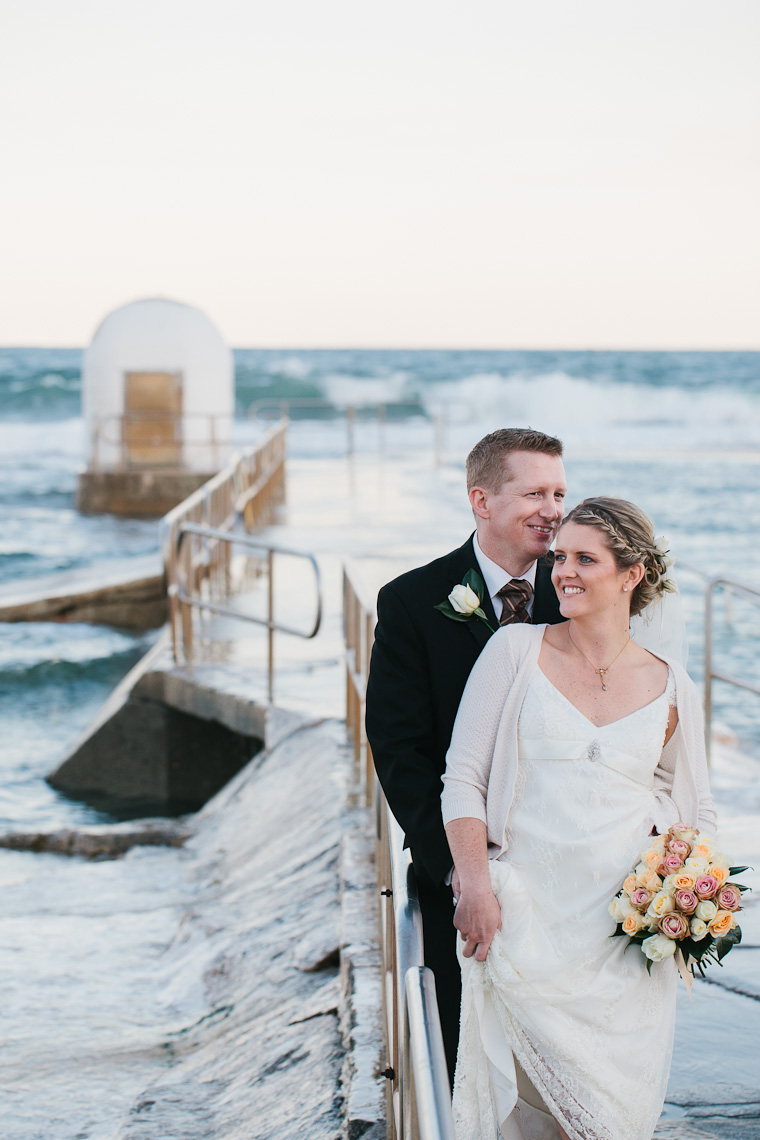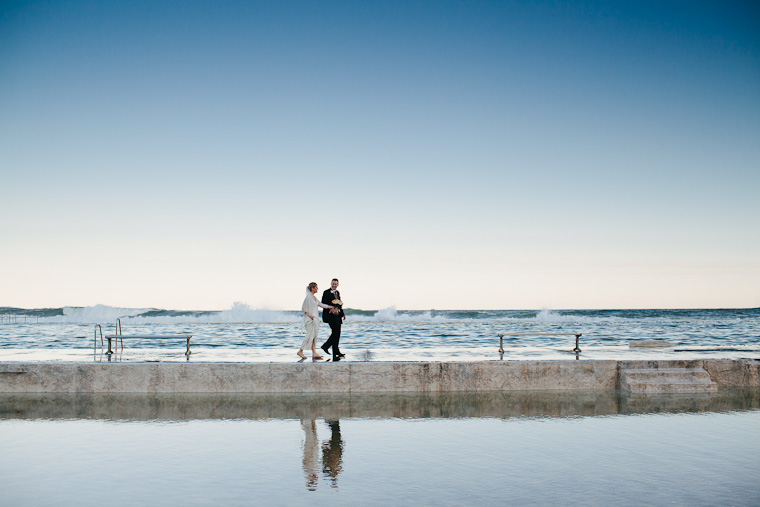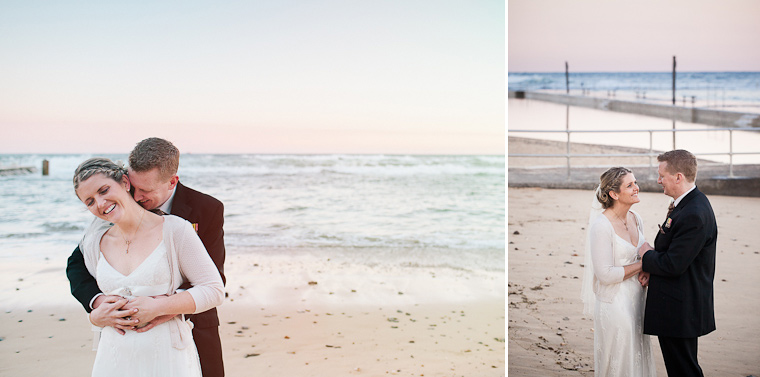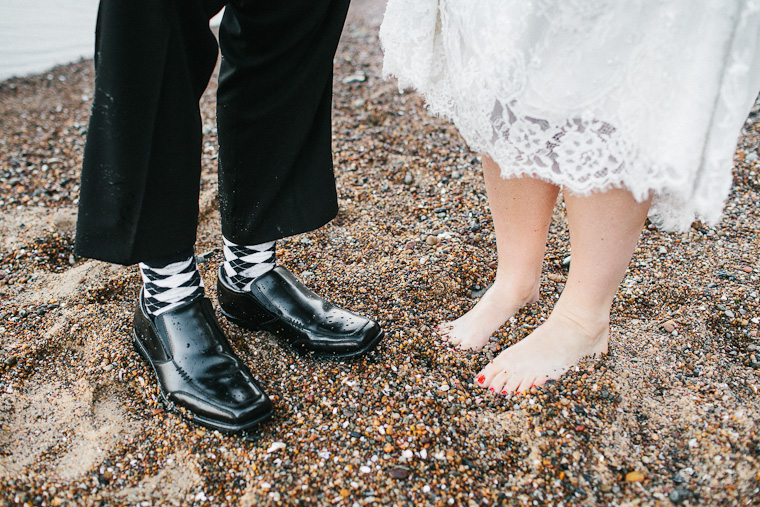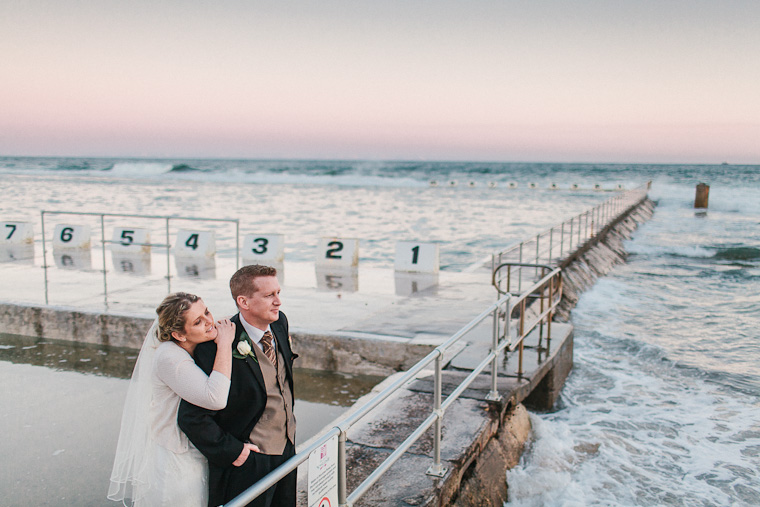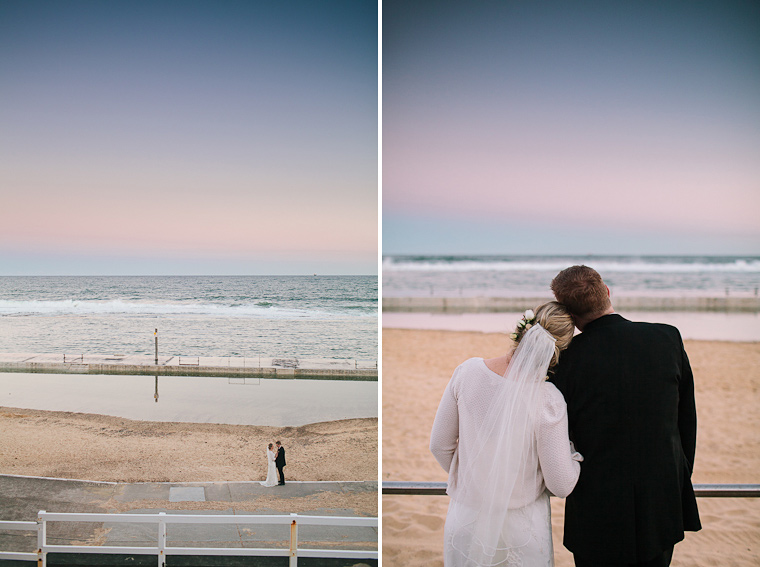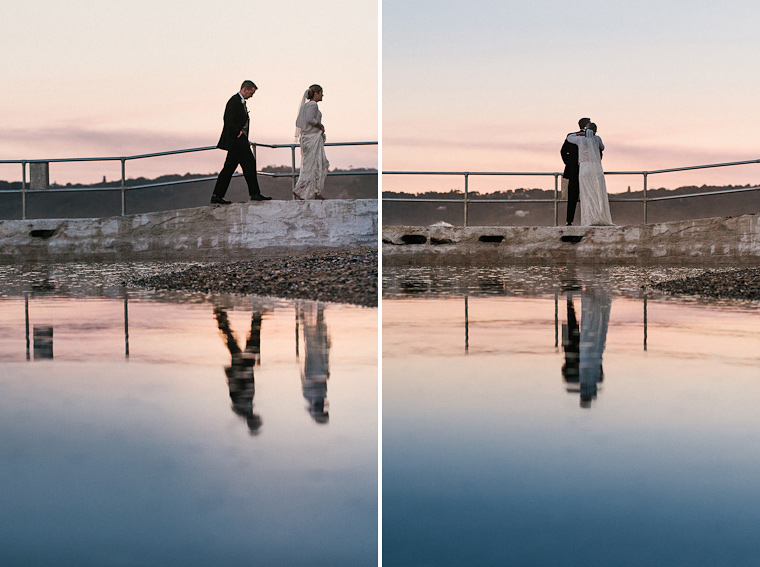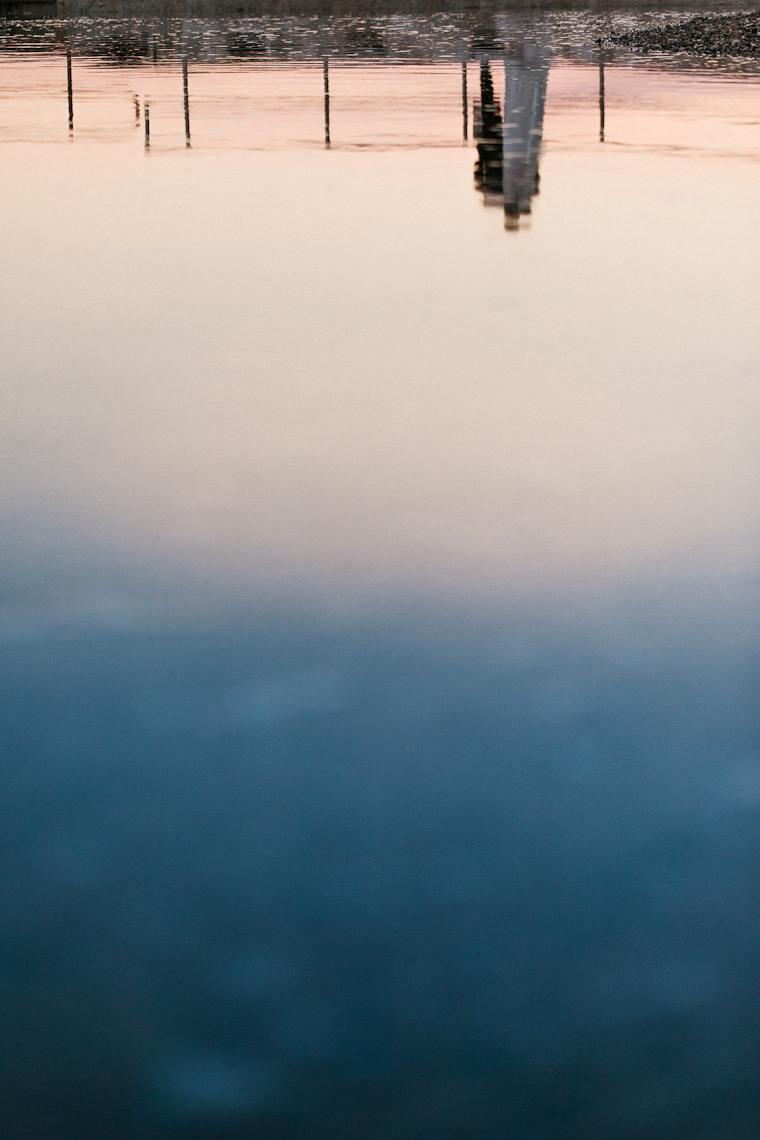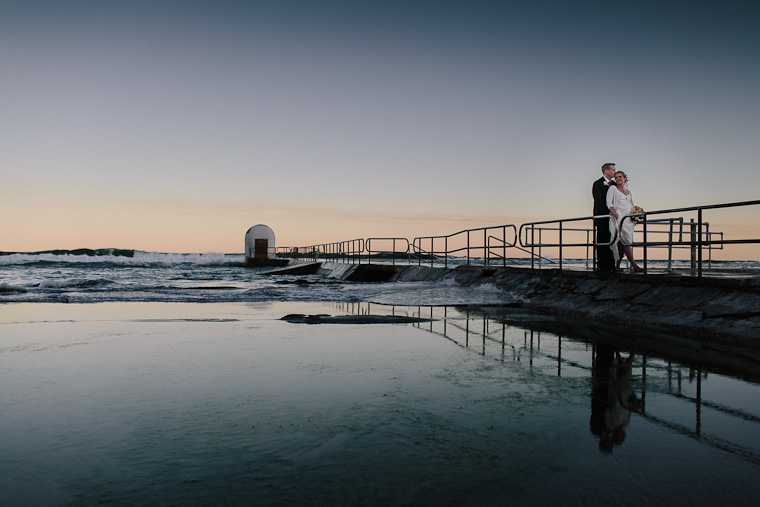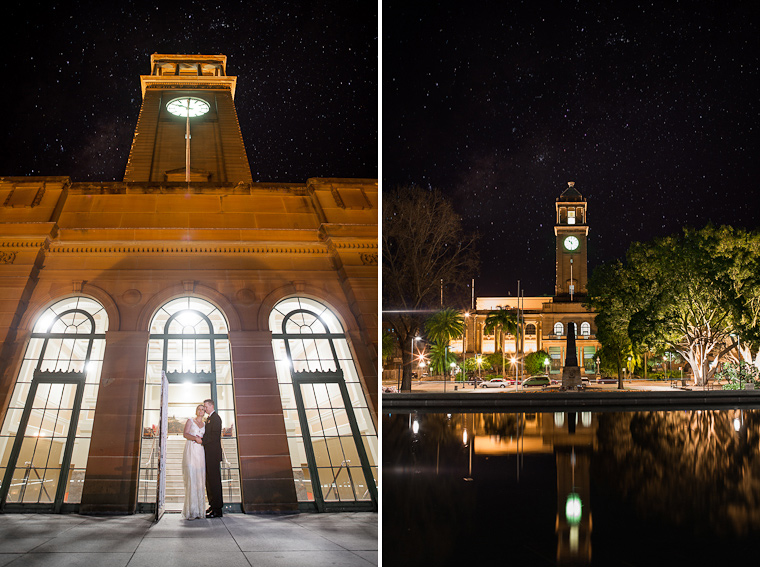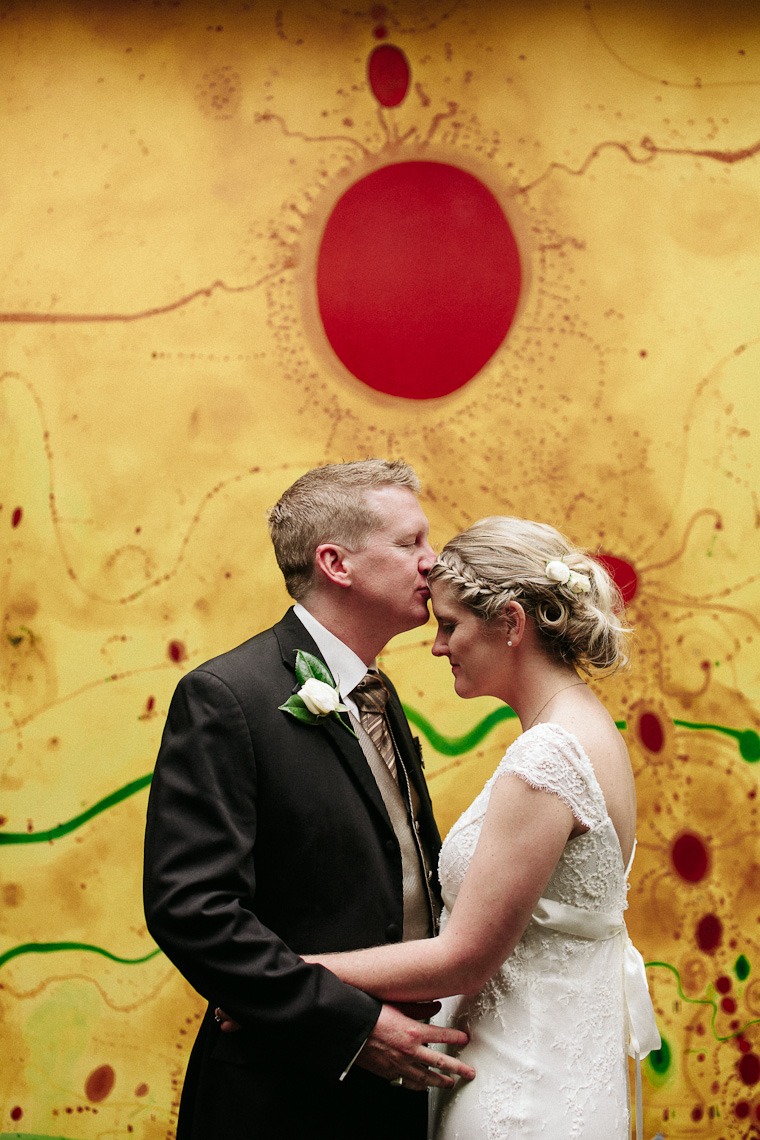 Joanne & Malcolm's Testimonial!
"Thank you SO much to Hilary and Nicola!! They were both absolutely amazing before, on and after our wedding day!

The amount of effort was unbelievable and it certainly shows in the hundreds of photo's we now have as a gorgeous reminder of the day. They were so relaxed yet so professional. They made us laugh and smile but weren't in our faces all day!

The photo's picked up every aspect and detail we were after- they were natural, showed off the Devine church and the picturesque Merewether beach! They took some fabulous photo's of our family and friends and made sure our little dog Oscar wasn't forgotten about!! ;-)

Hilary and Nicola provided everything we had asked for and more and I would recommend them in a heartbeat to anyone after a laid back yet professional and fun photographer!!! Great work guys!!!"