Leisha and Joe met in Australia and now live in London. They decided to return for their wedding held at the magnificent Jaspers Berry on the South Coast, just outside of Nowra. 'We thought it would be a nightmare planning a wedding in Berry from London, but it was surprisingly easy' explains Leisha. Their ceremony was a fusion of Sri Lankan culture and English summer garden party. The Buddhist Poruwa ceremony included rituals like tying fingers and breaking a flaming coconut and was followed by a relaxed civil ceremony where the couple shared hilarious vows.
Afterwards guests were treated to a leisurely three hours of canapés, cocktails and wood-fired pizza in the garden. A vintage caravan served alcoholic slushies and cocktails and there was a 'pimp your Prosecco' table! Guests played with giant jenga, quoits and a giant chess-set.
Halfway through the canapes Leisha changed from her traditional Sri Lankan wedding sari into a striking couture Zuhair Murad gown for the reception.
The highlight of their wedding had to be the spectacular cascading floral decorations in The Orangery. Greenery was suspended from the chandeliers transforming the venue into a magical garden, thousands of flowers were suspended above the bridal table and fairy lights twinkled amongst the greenery. Even the table tops were unique featuring burnished gold mirrors, elaborately decorated with flowers, golden cutlery and table names were references to places special to Joe & Leisha.
Later in the evening guests danced to a live band and were treated with Jaspers signature leg of ham and bread rolls and for those with a sweet tooth there was a Great Gatsby inspired chocolate dessert table! Guests wanting some quiet retreated to the bar for espresso martini or port along with fruit cake or mingled in the picturesque gardens. What a wedding!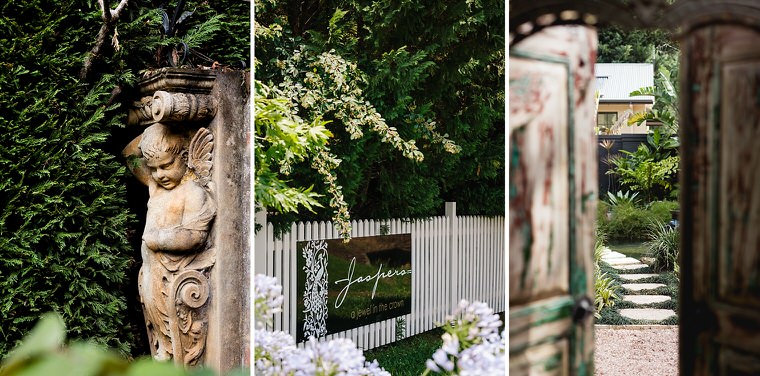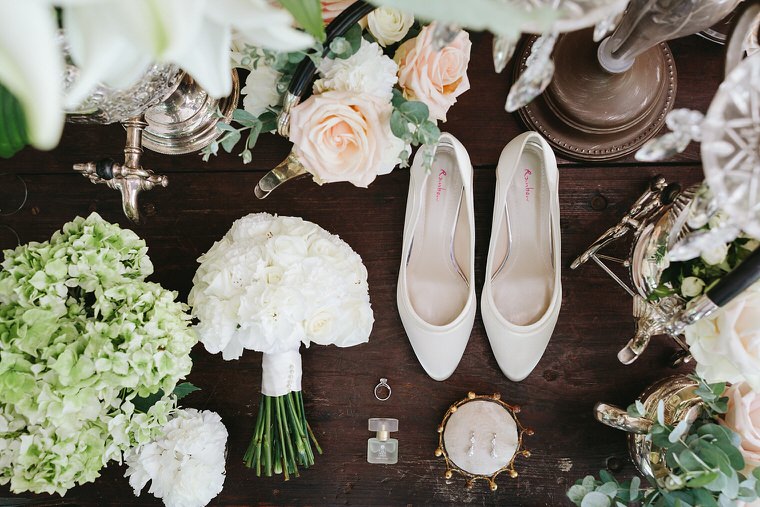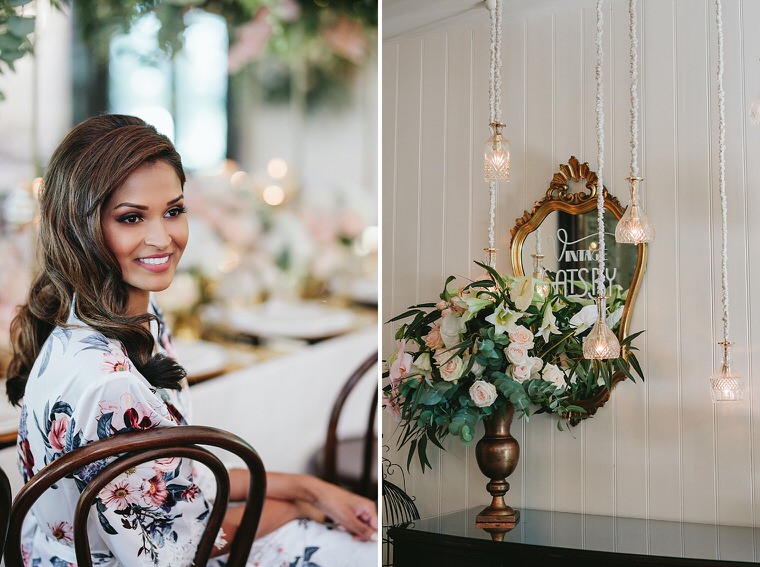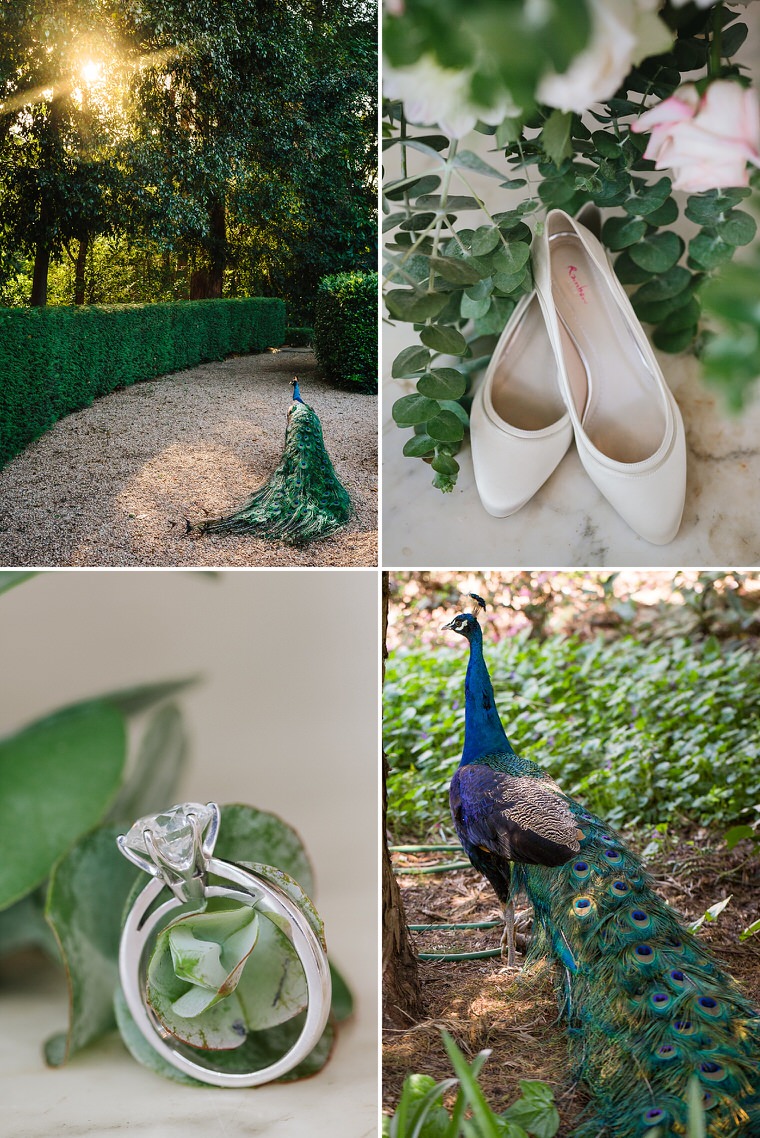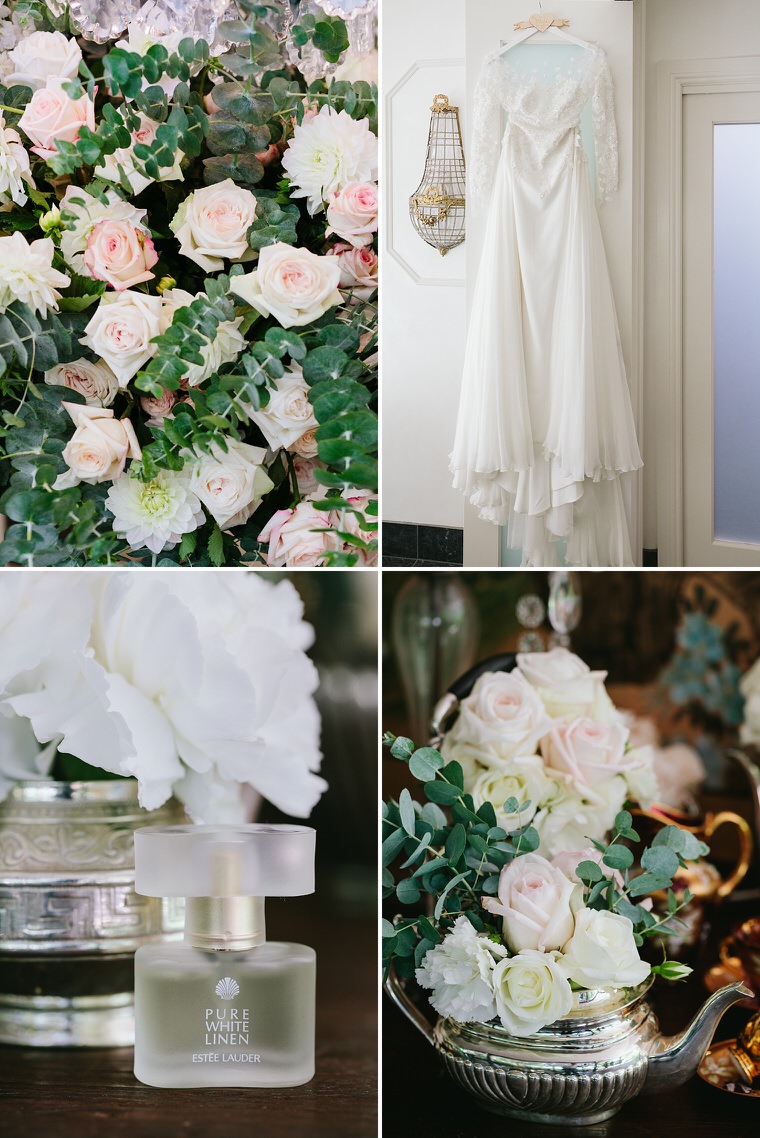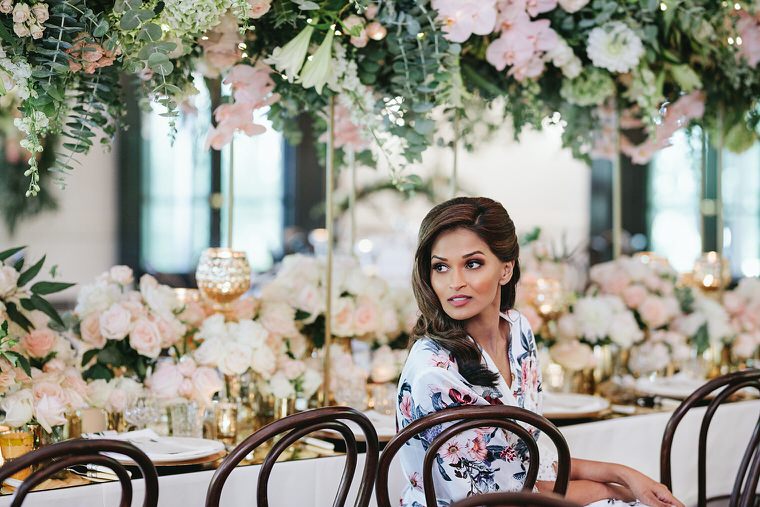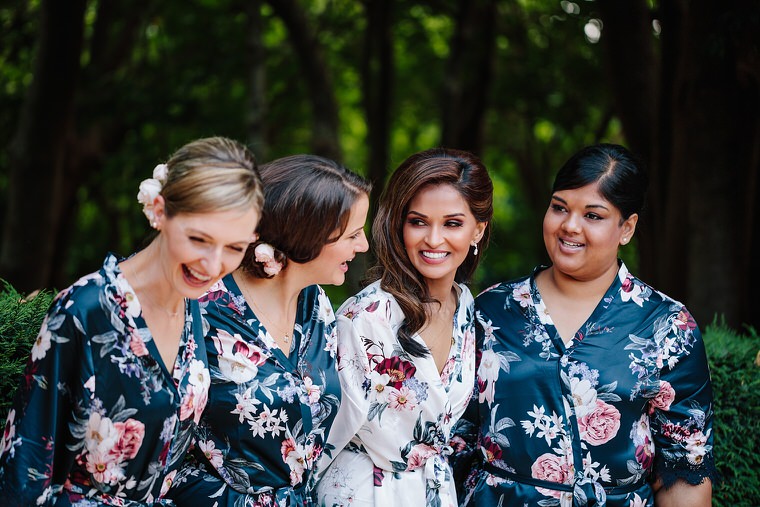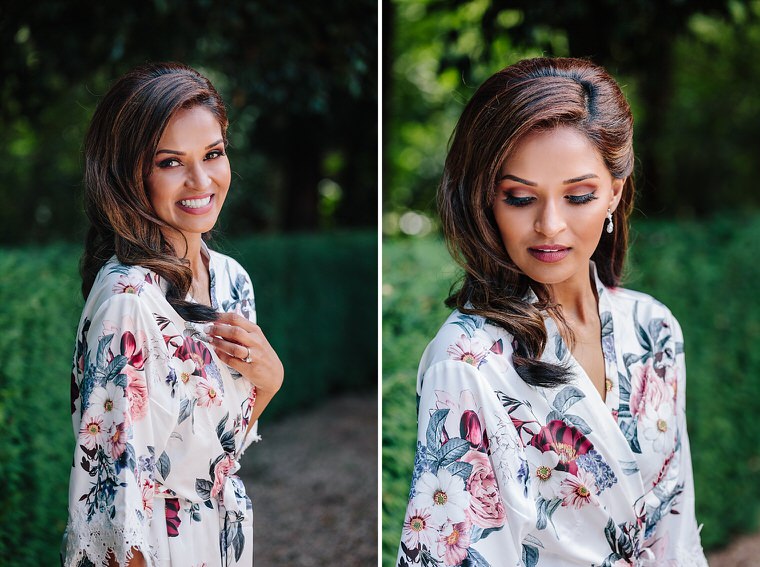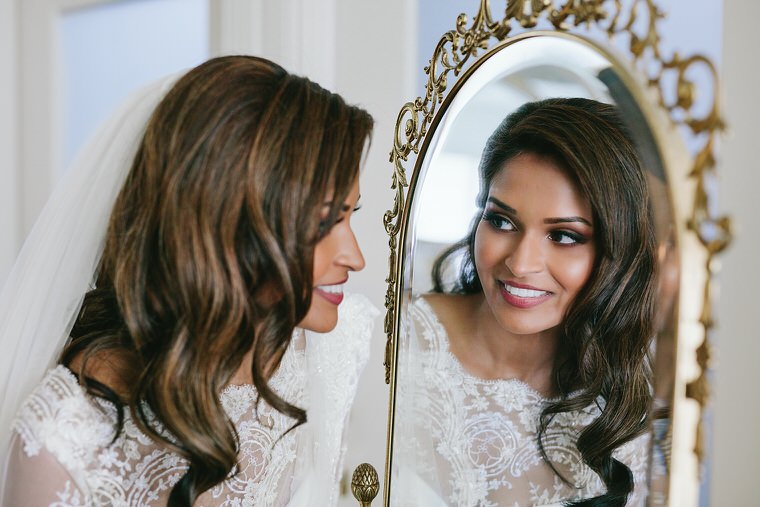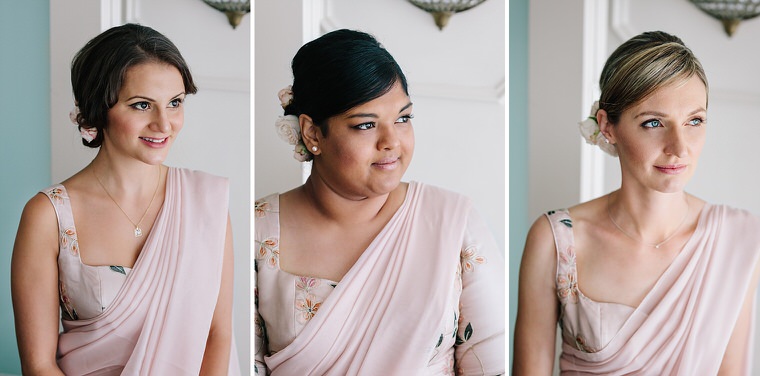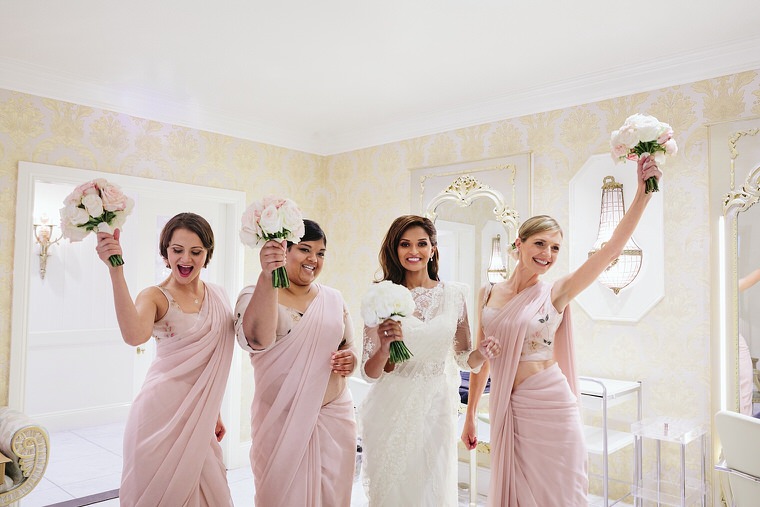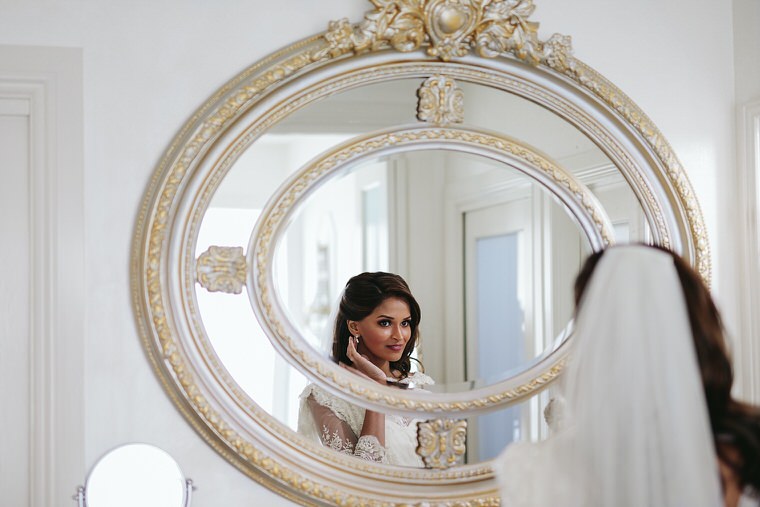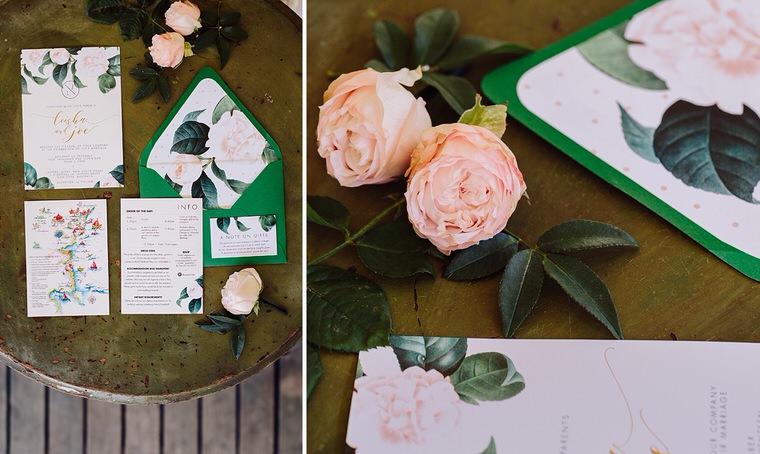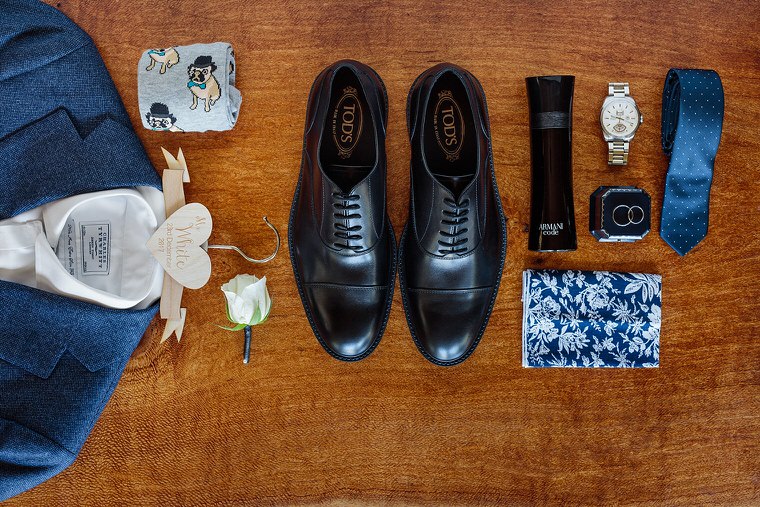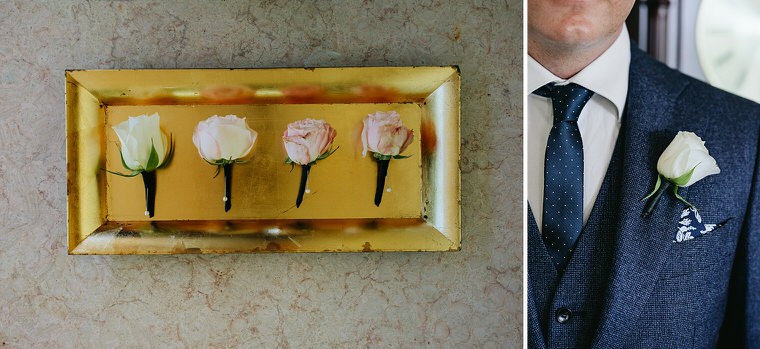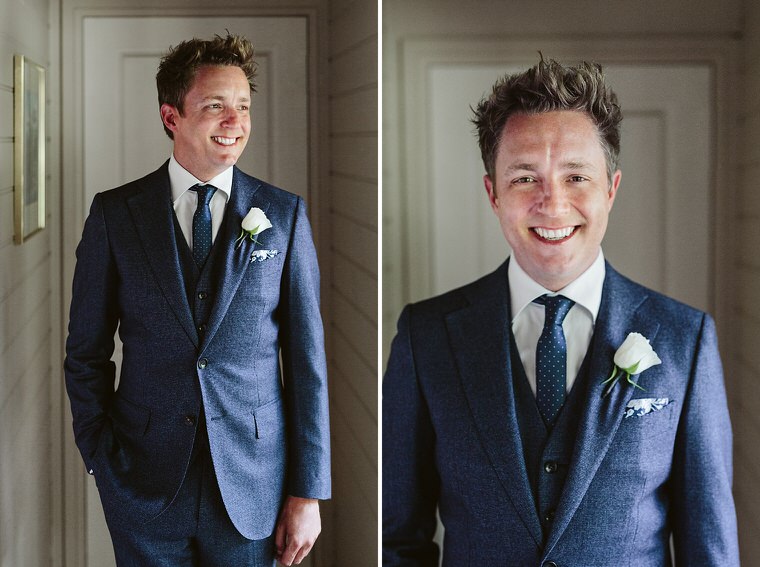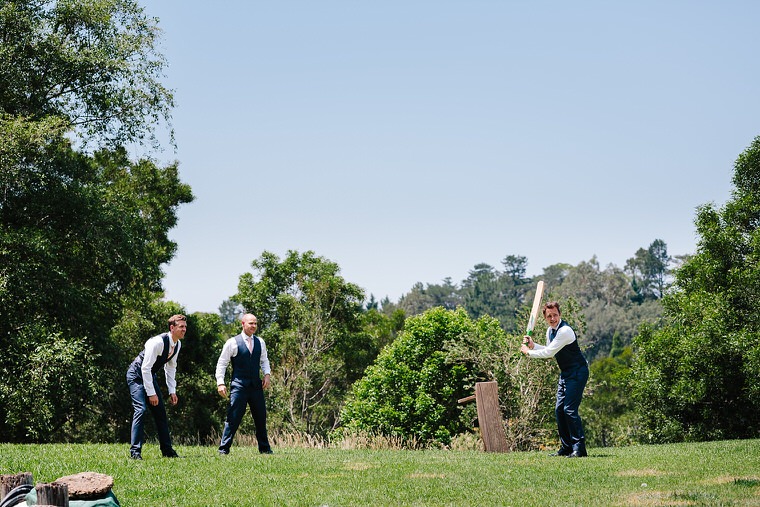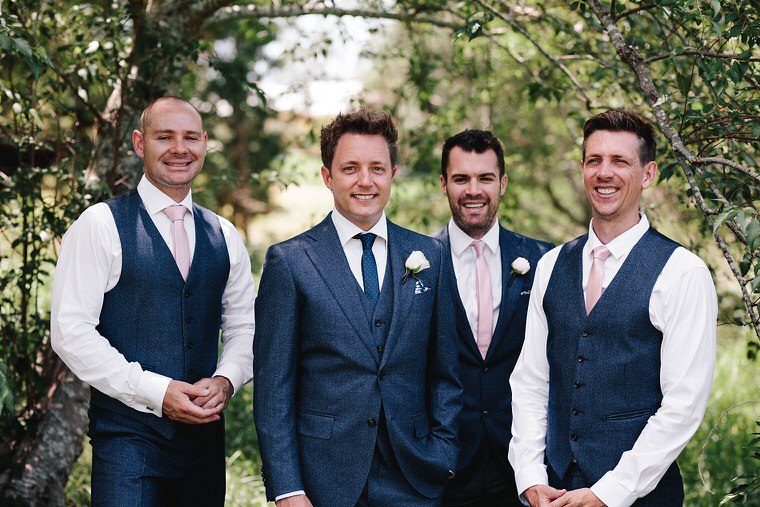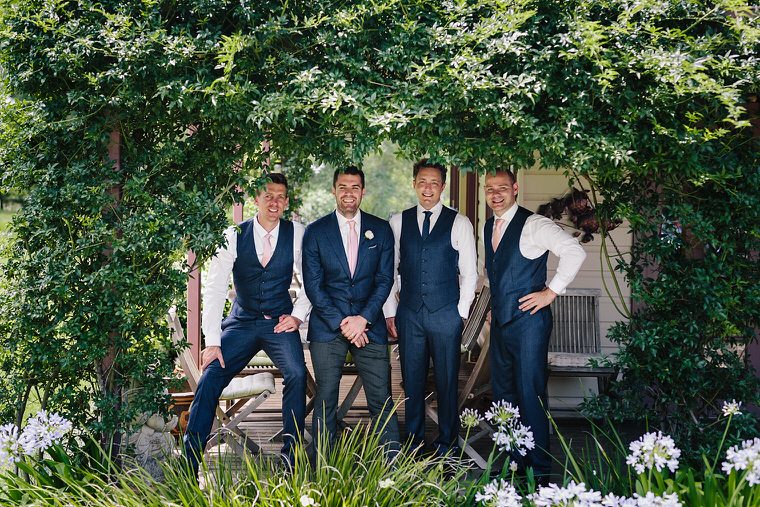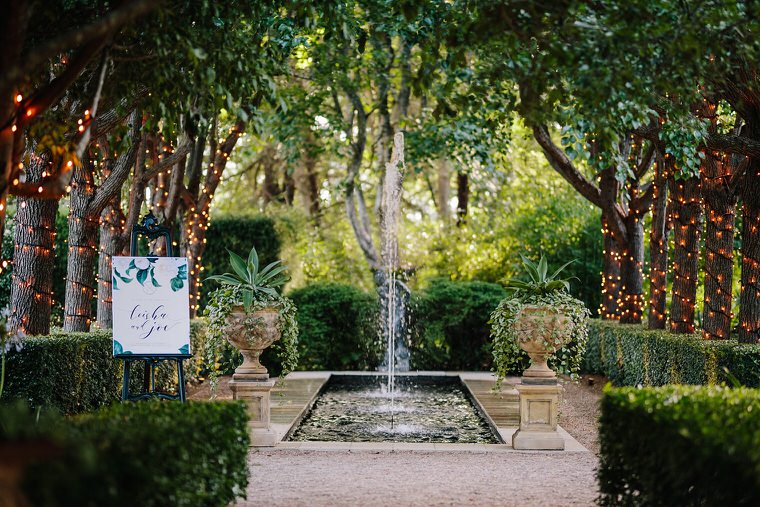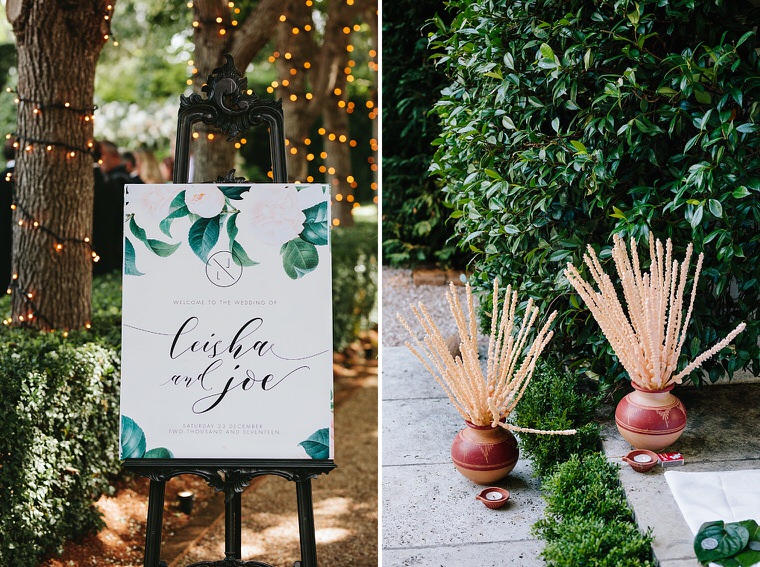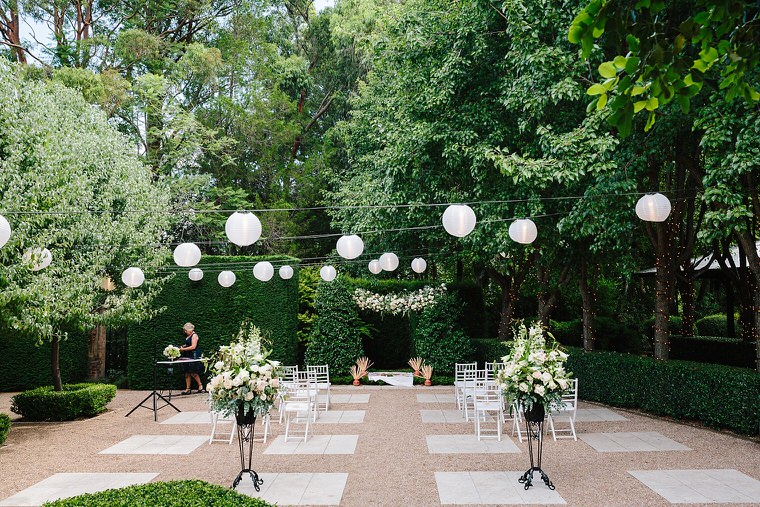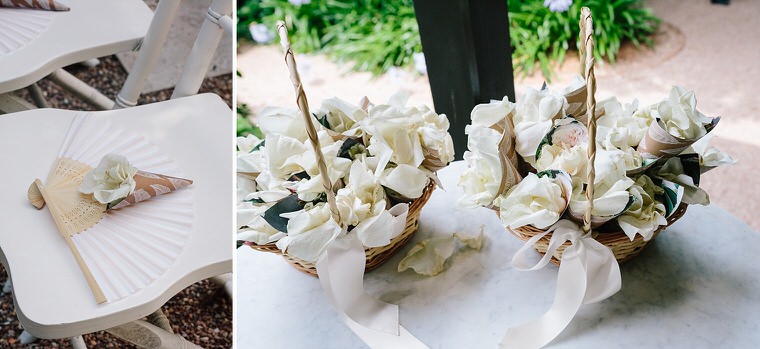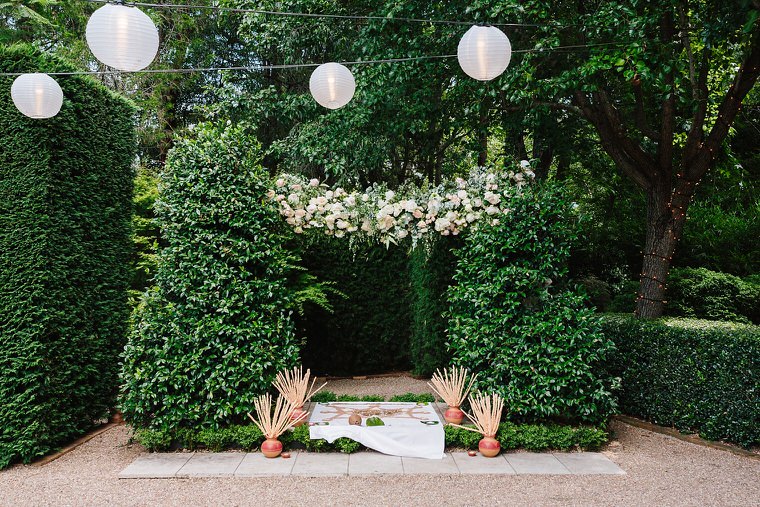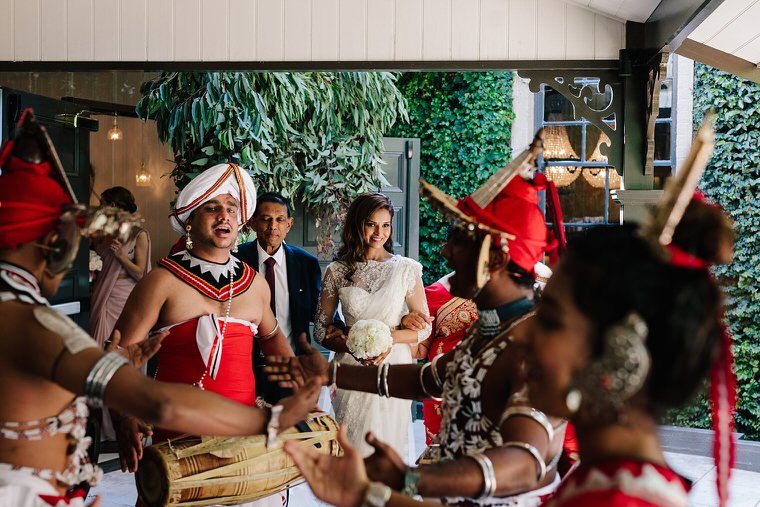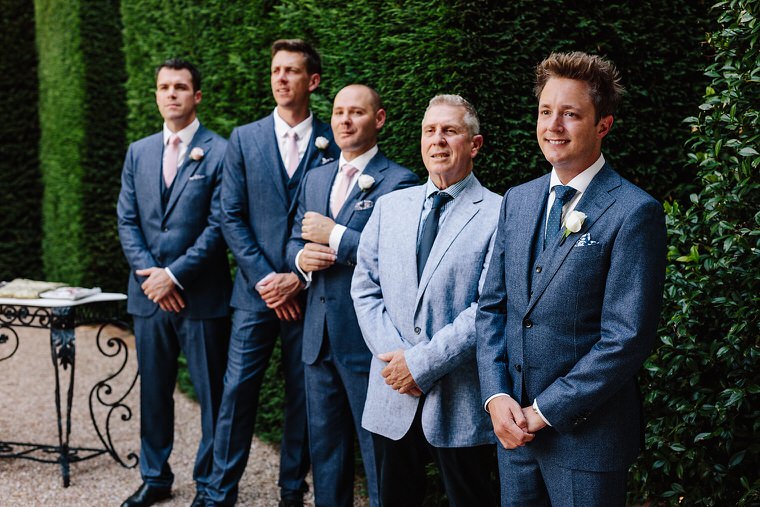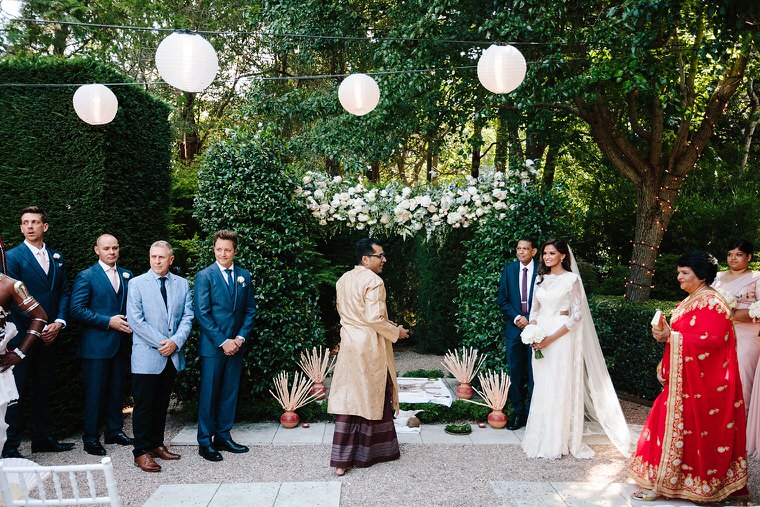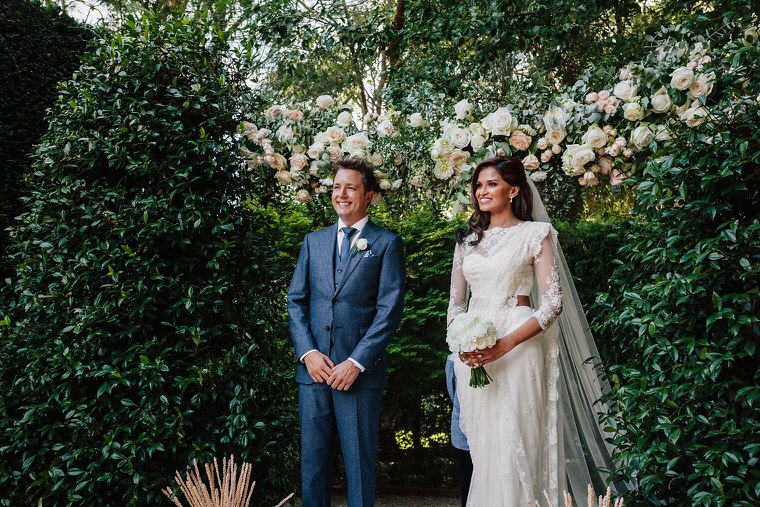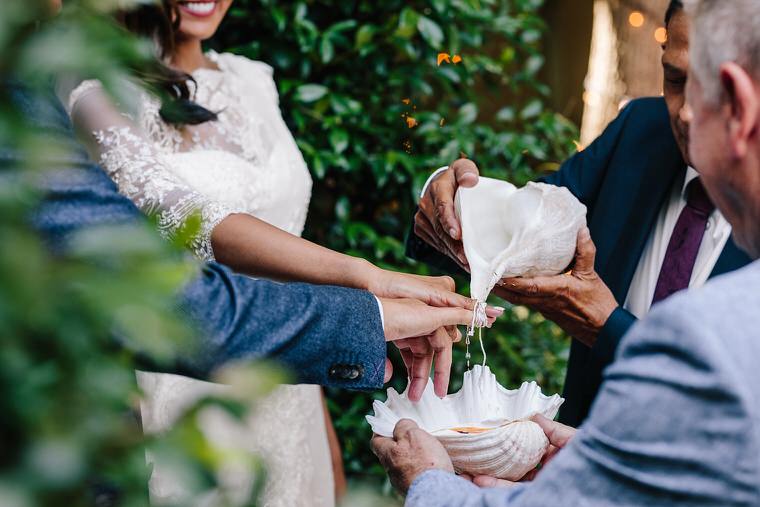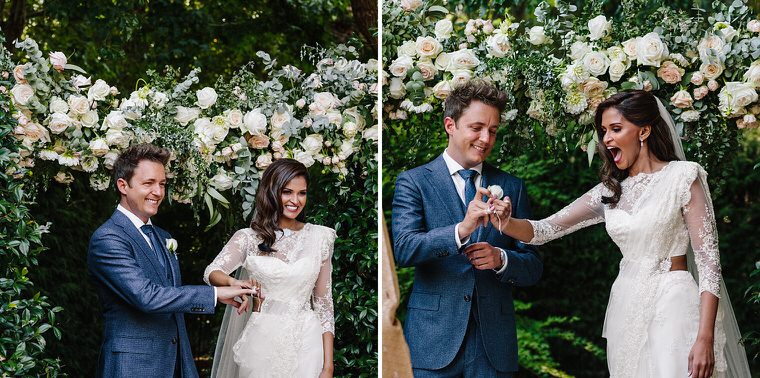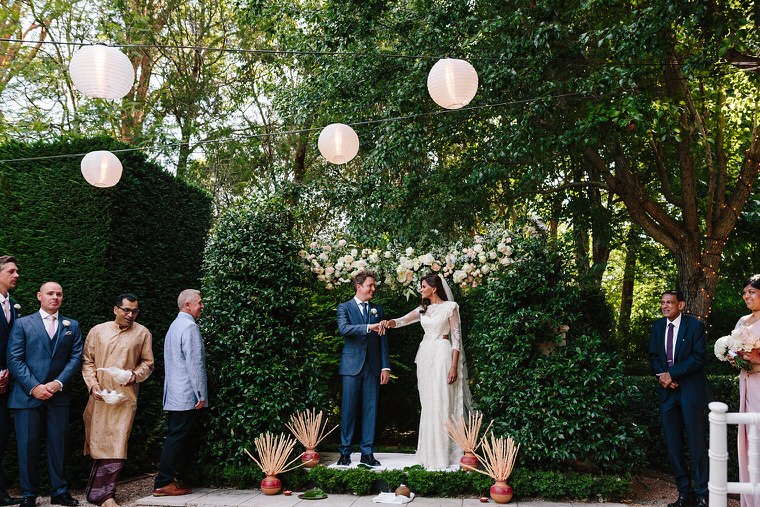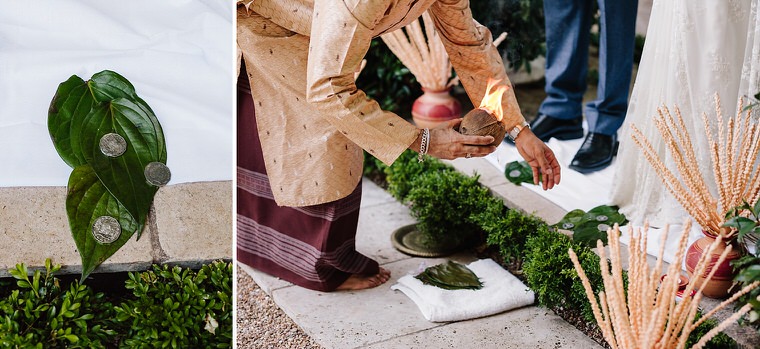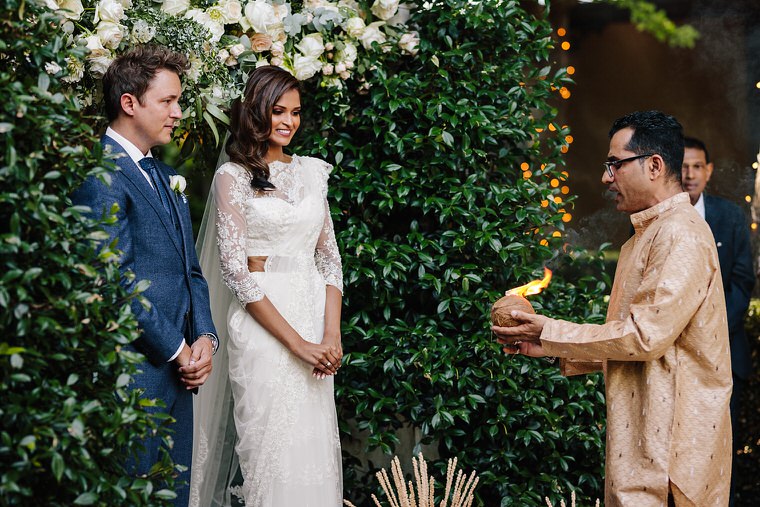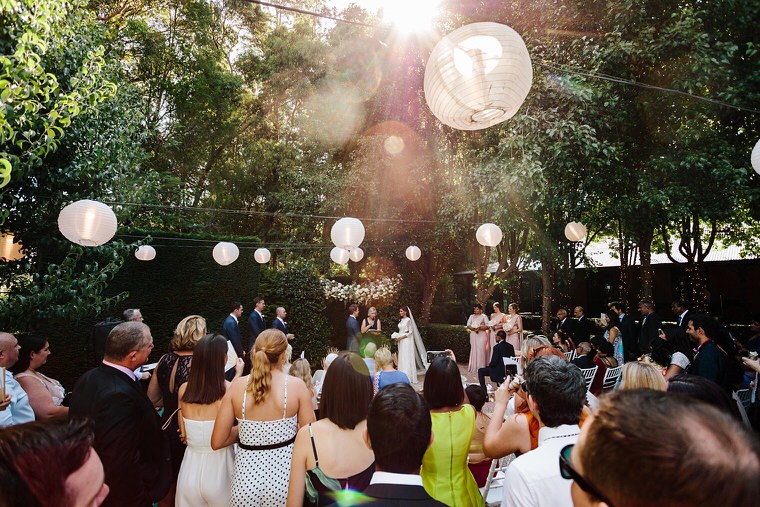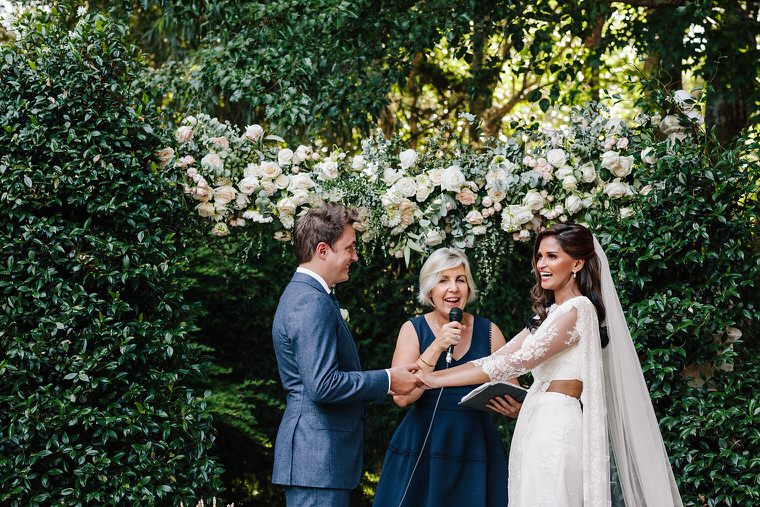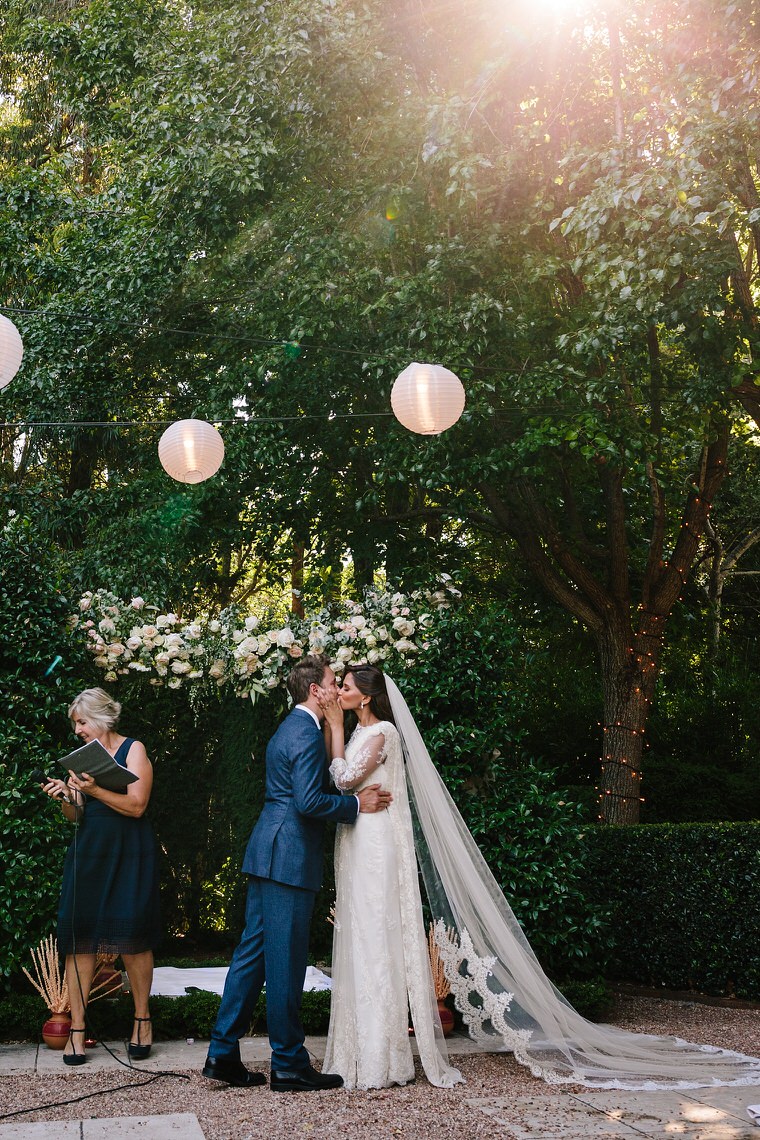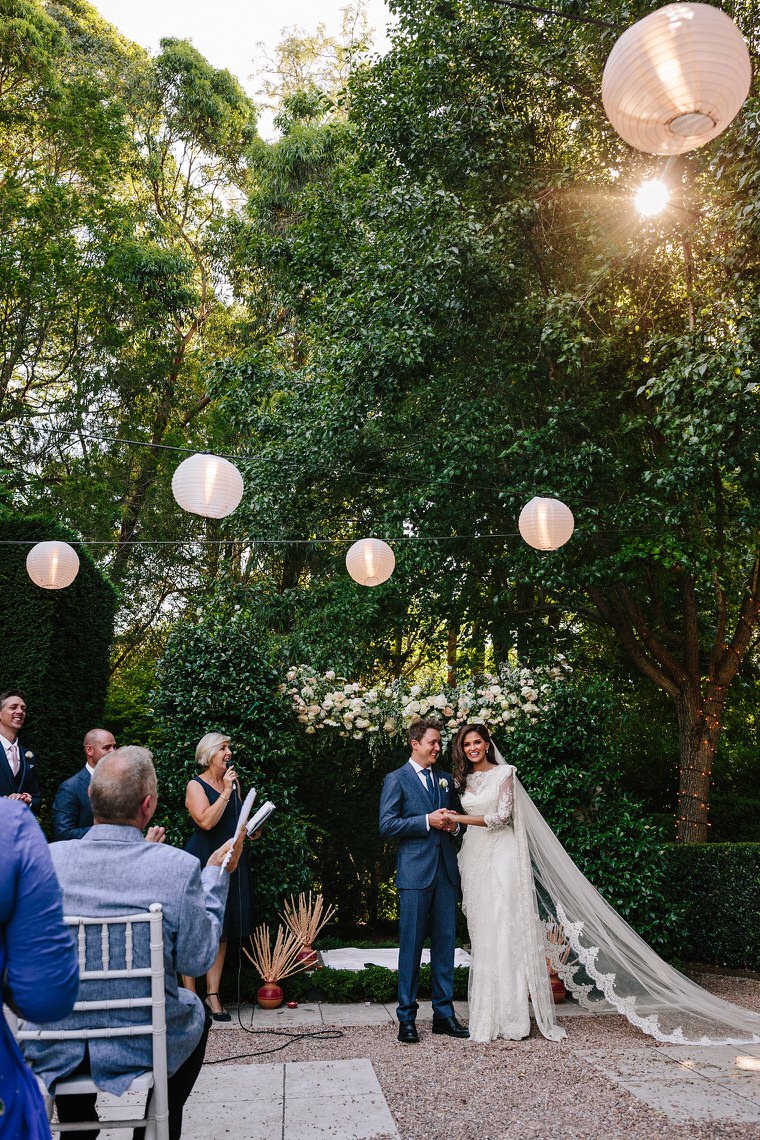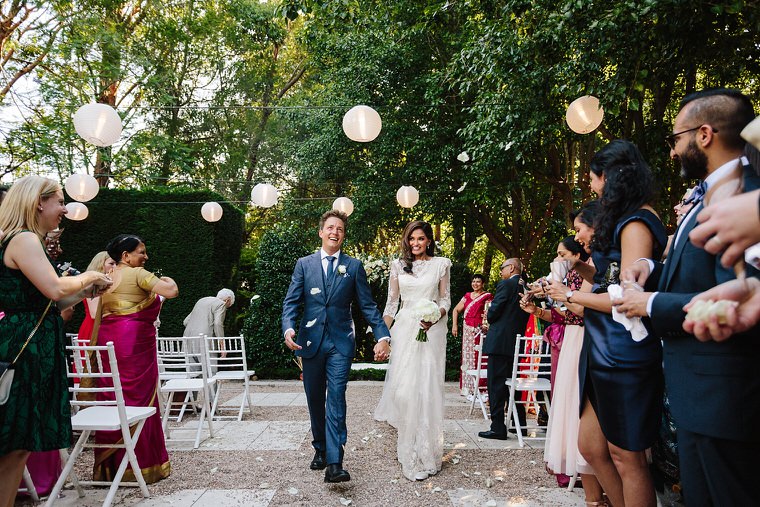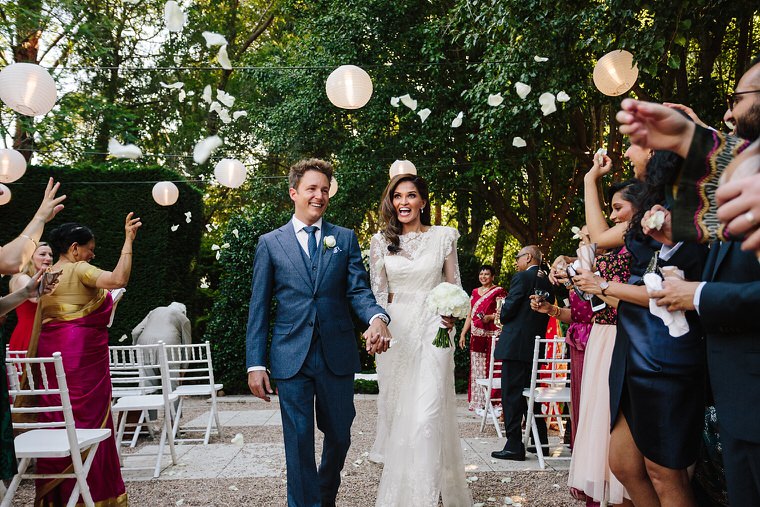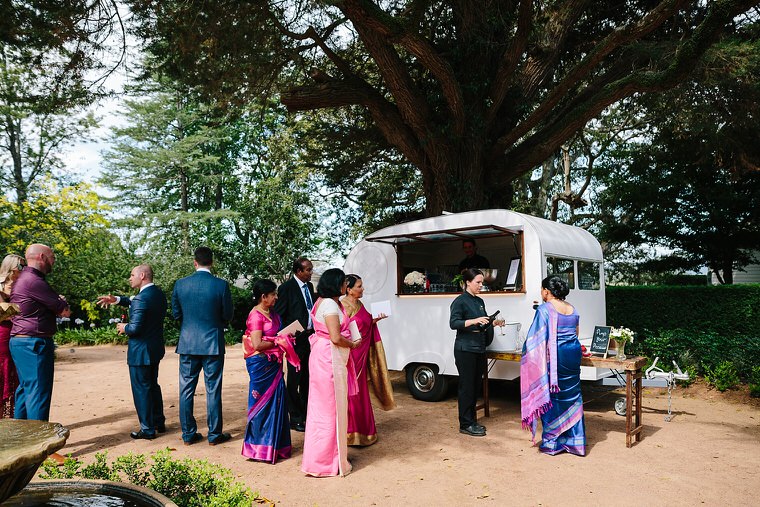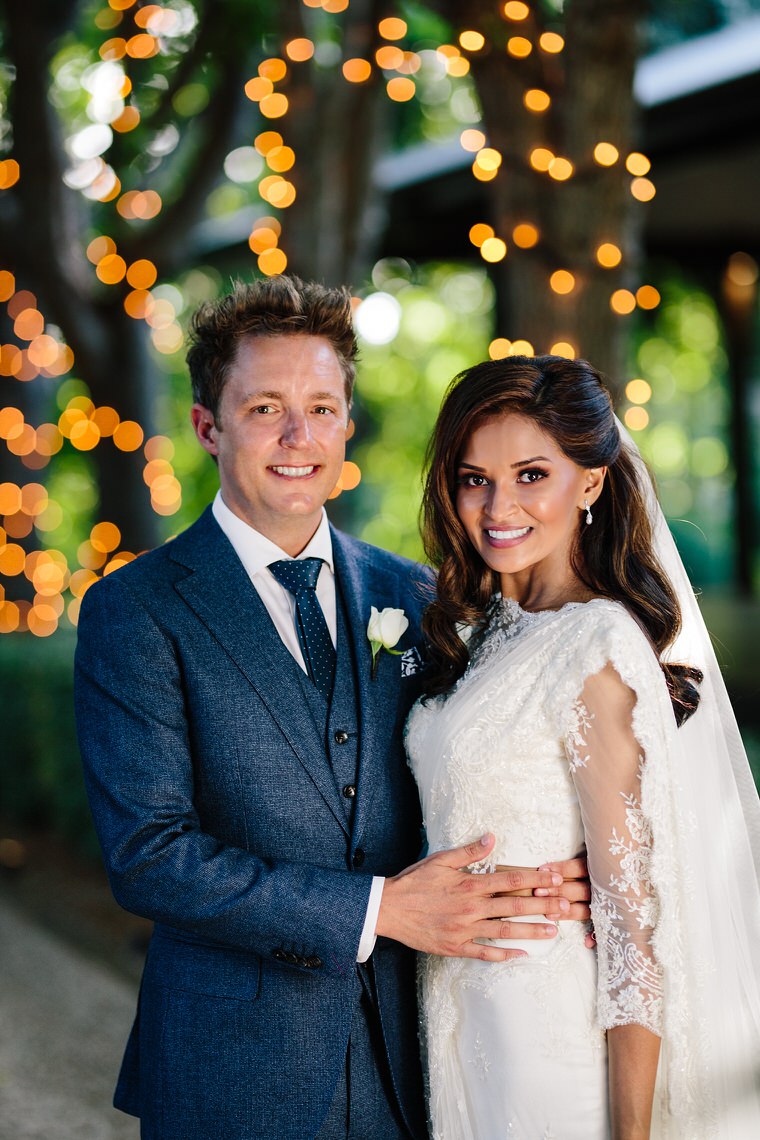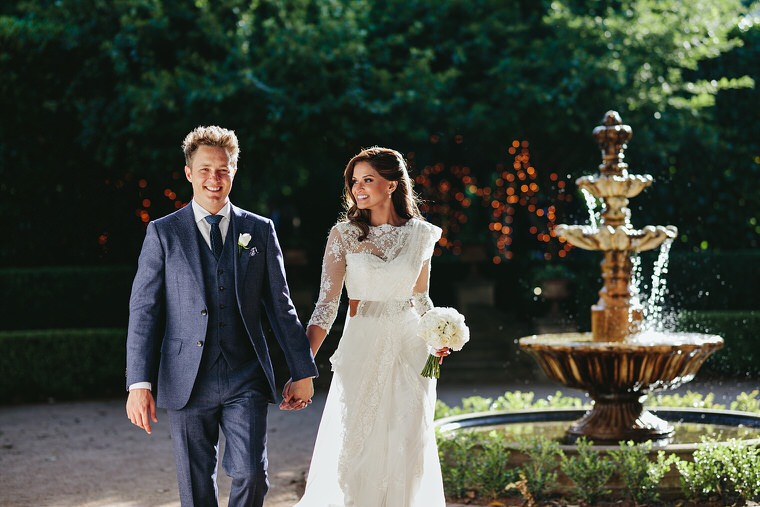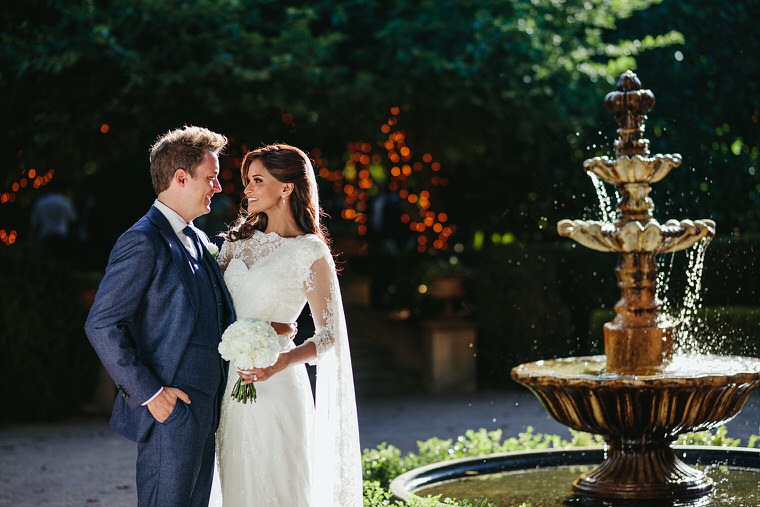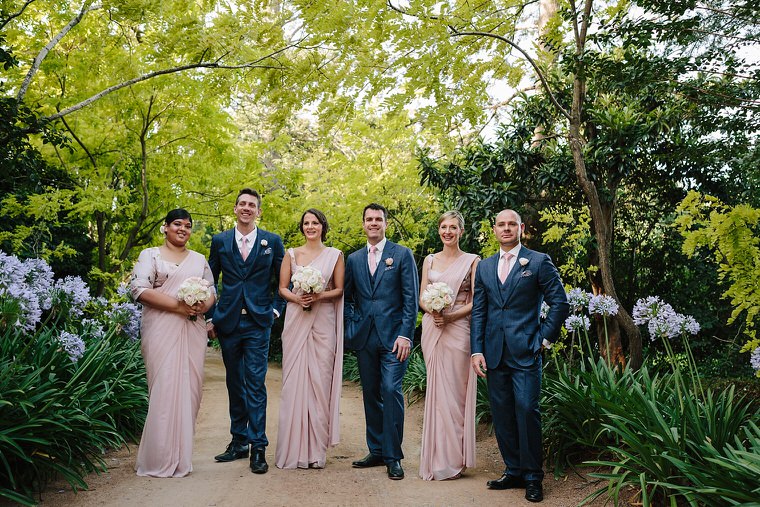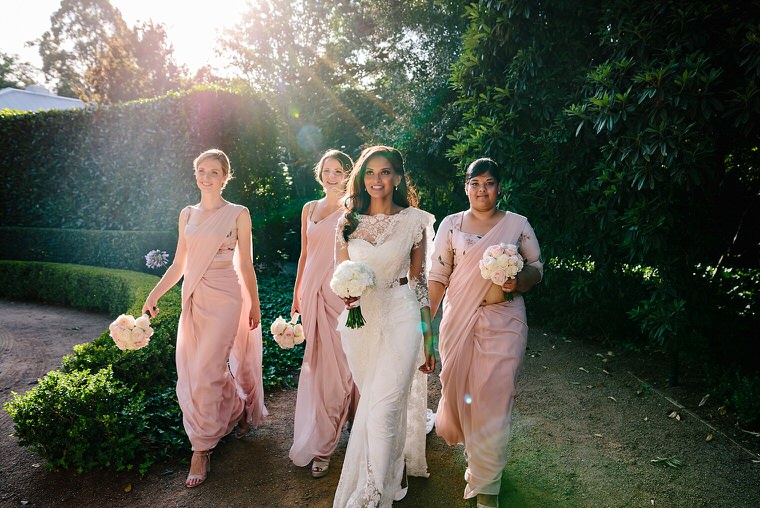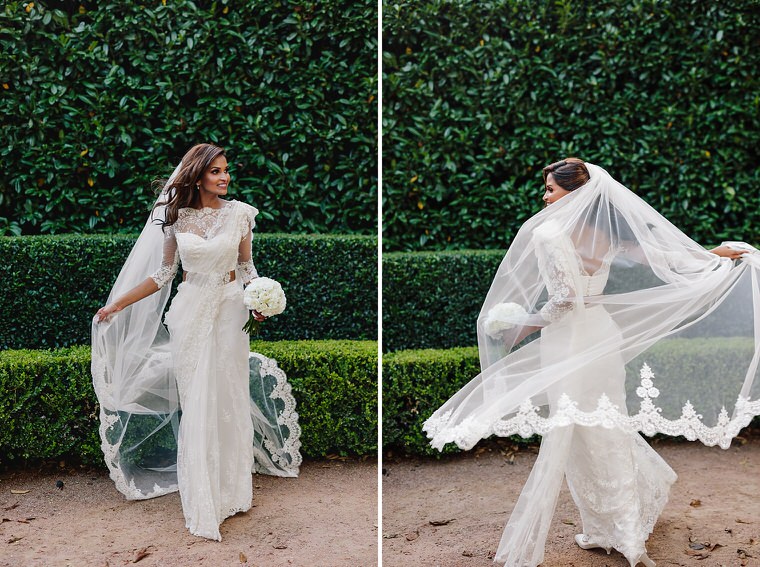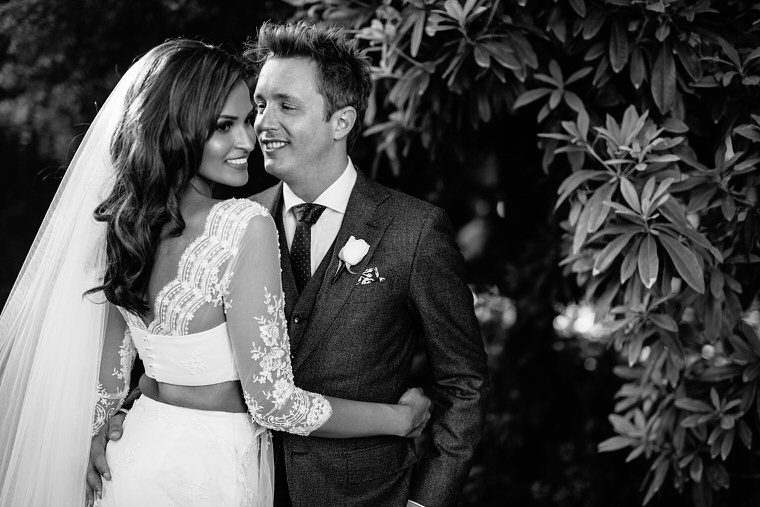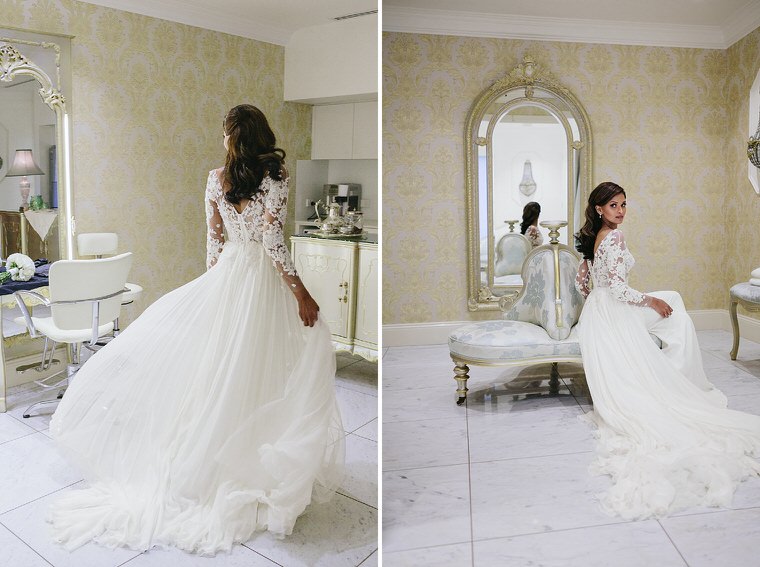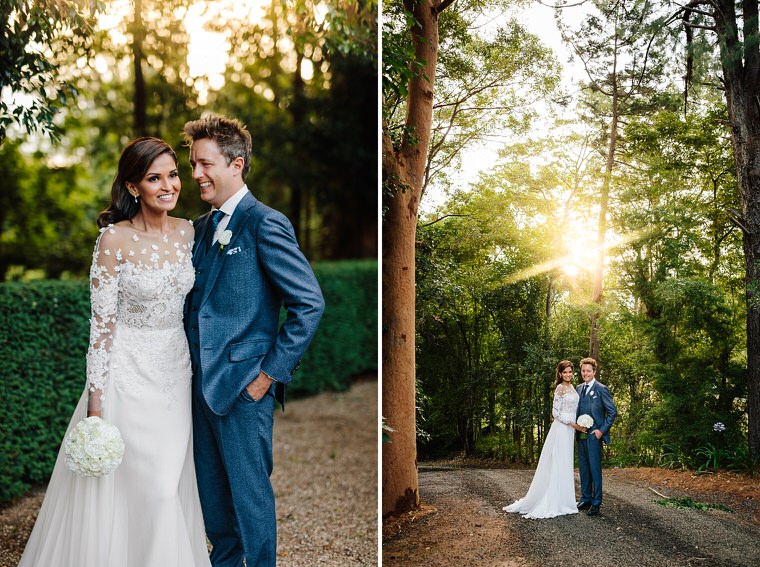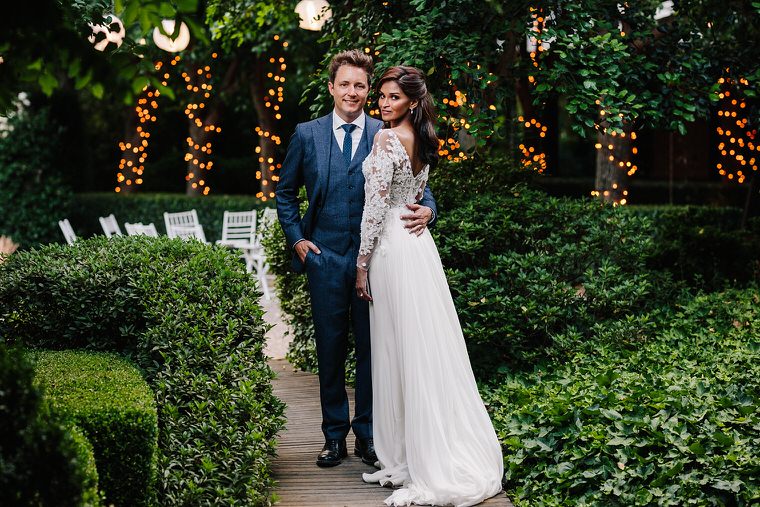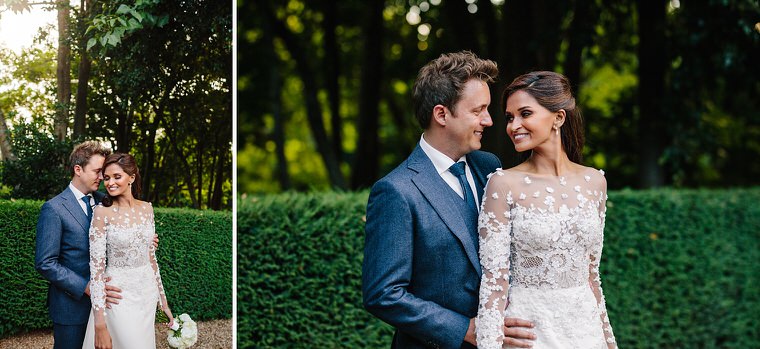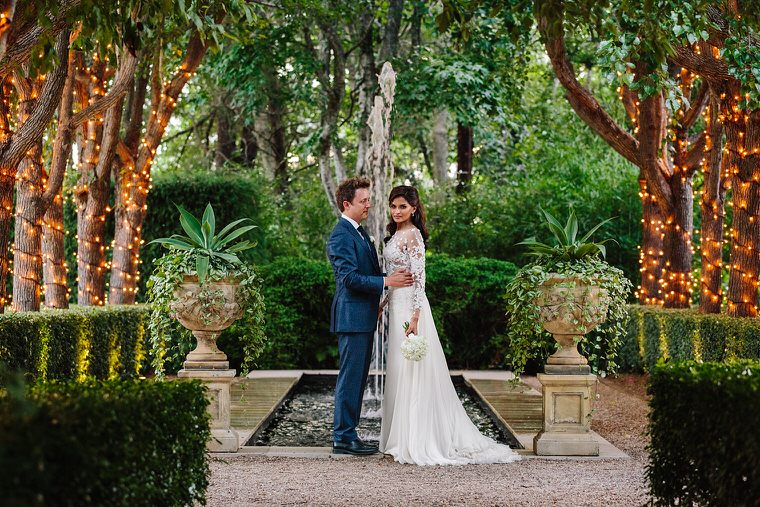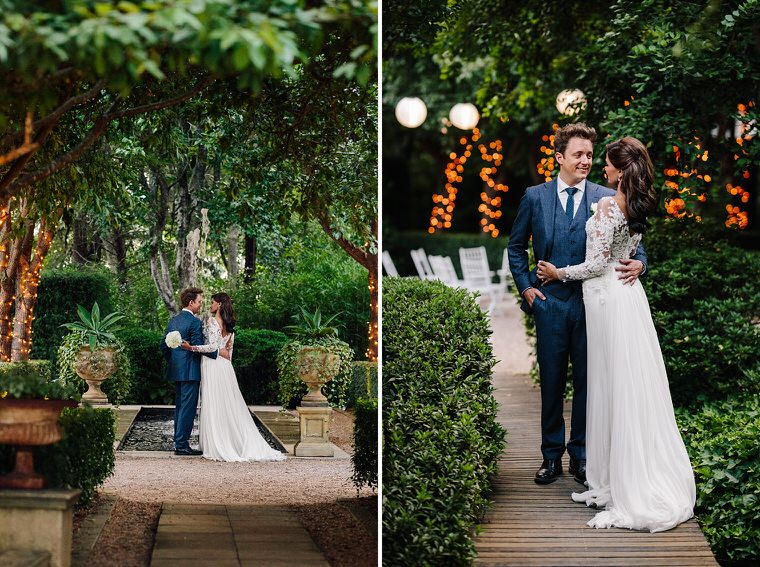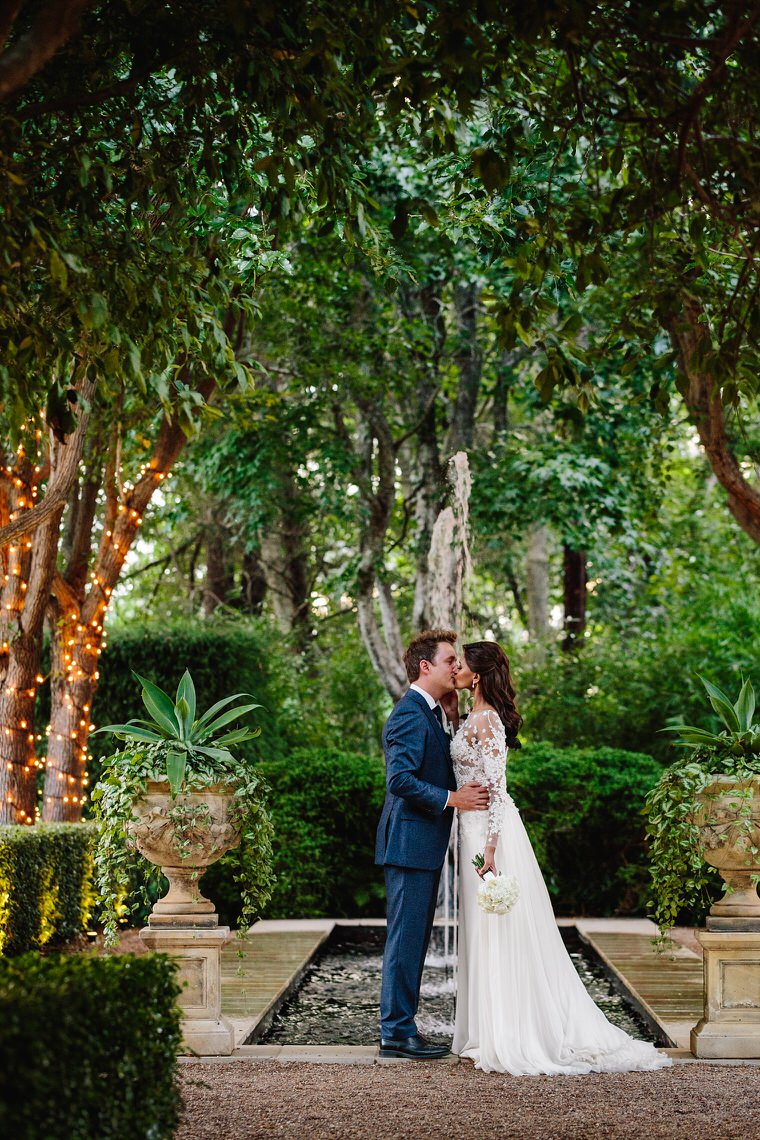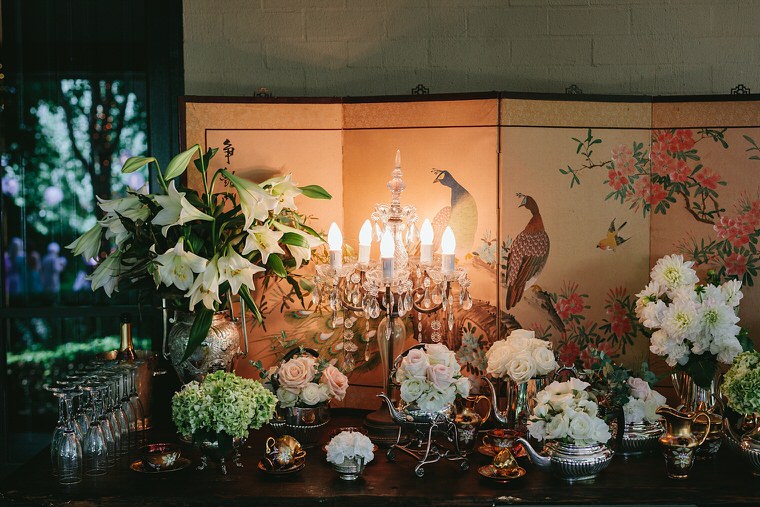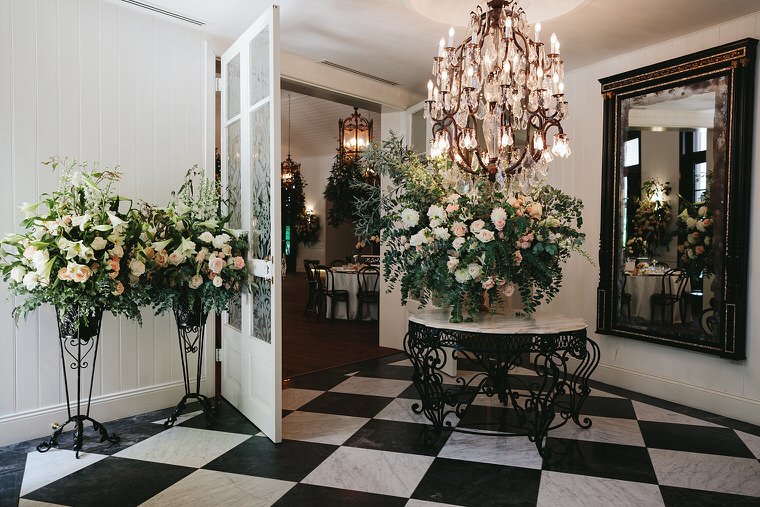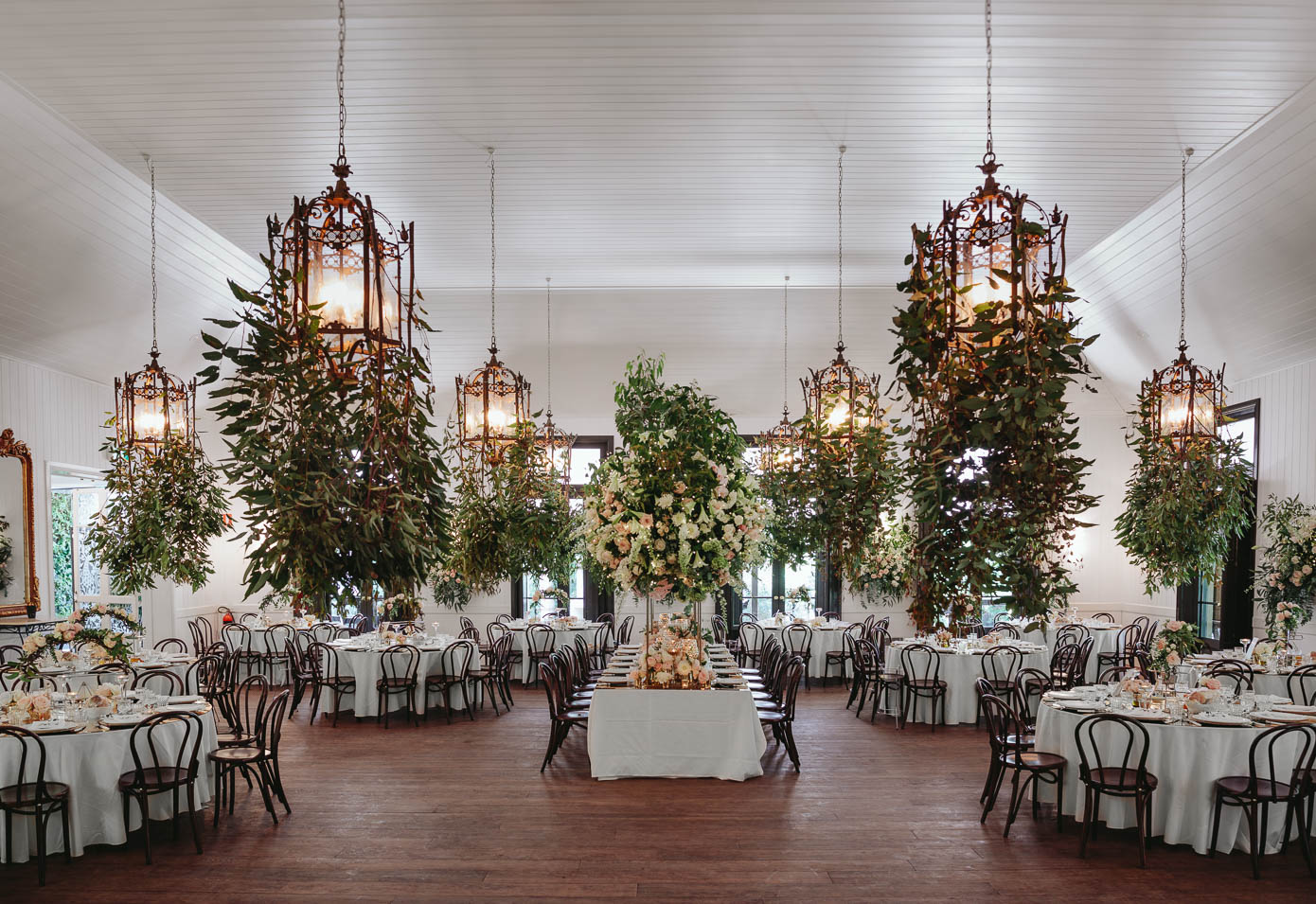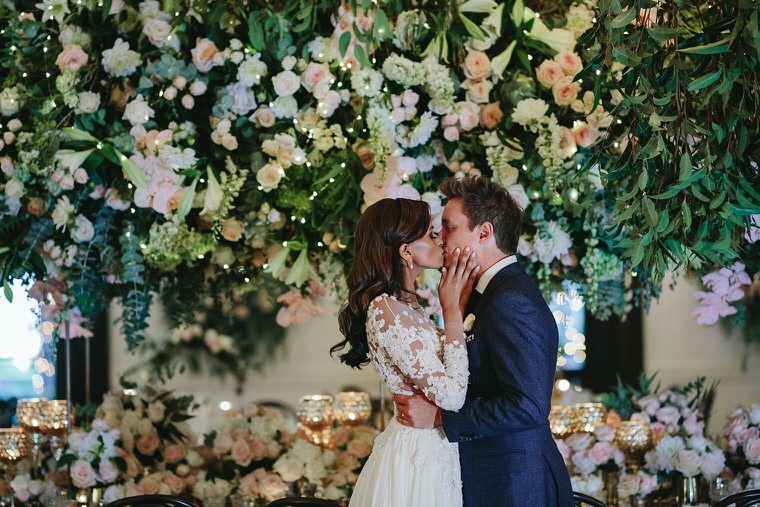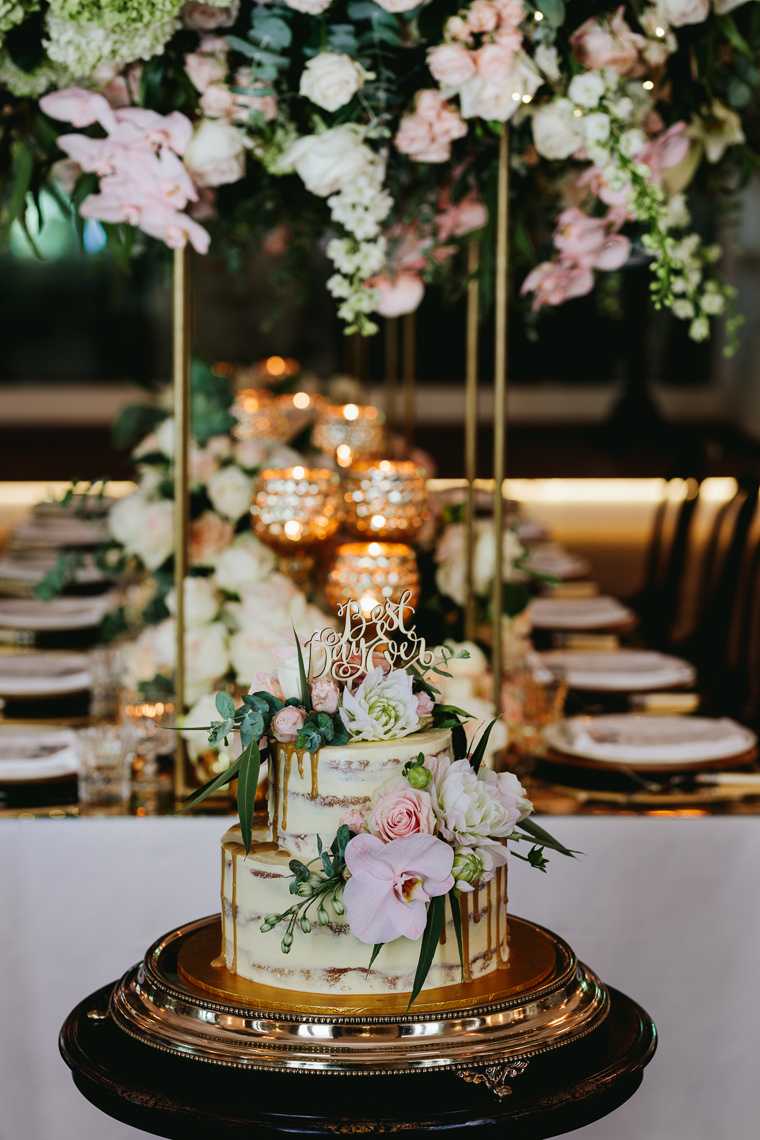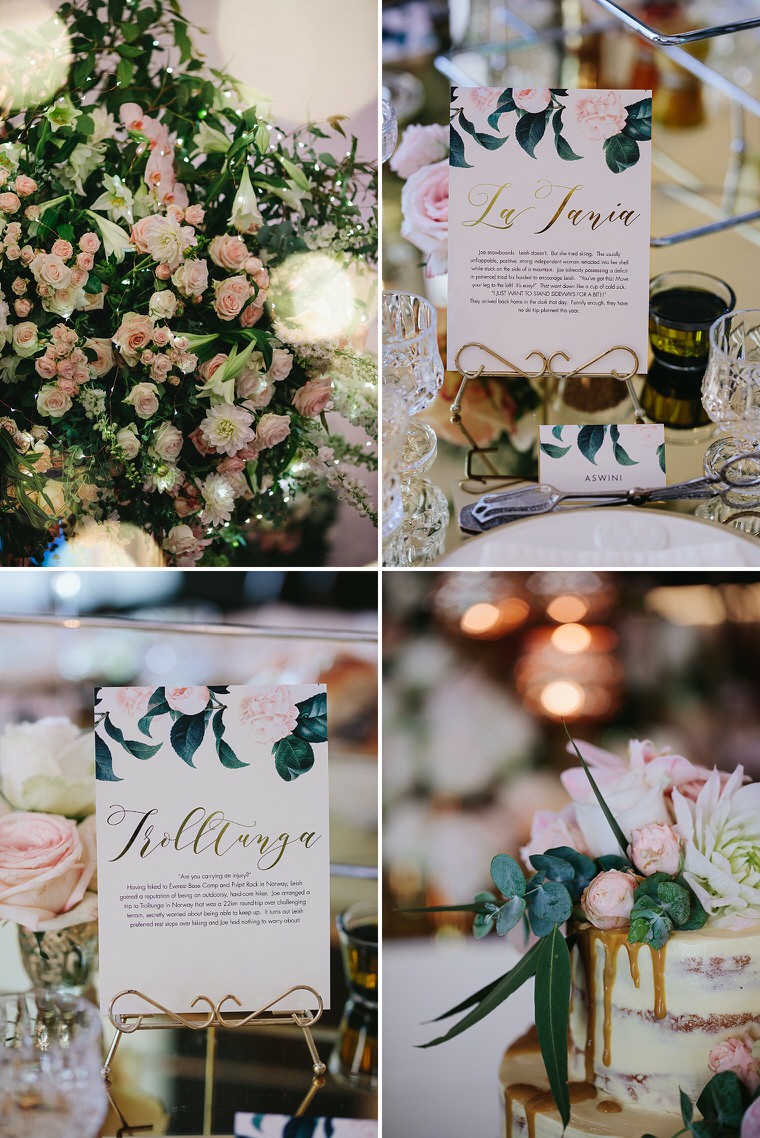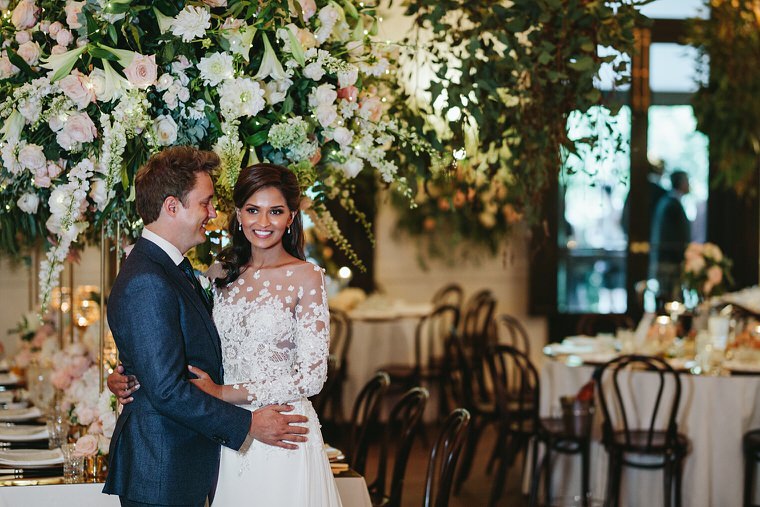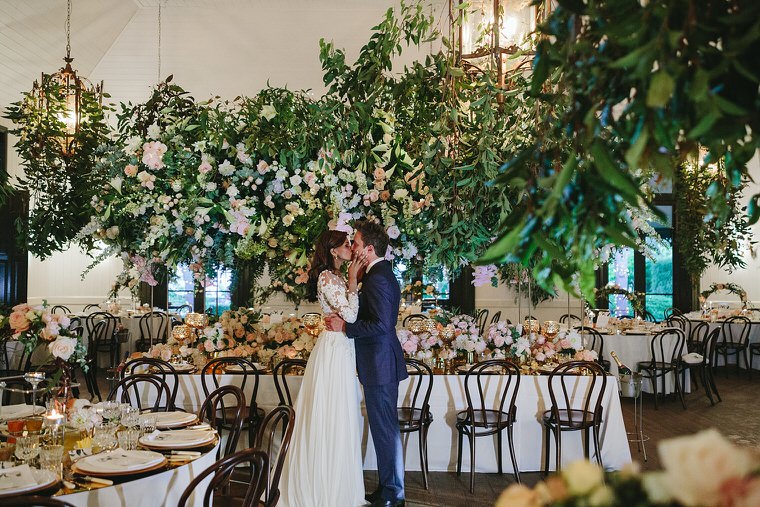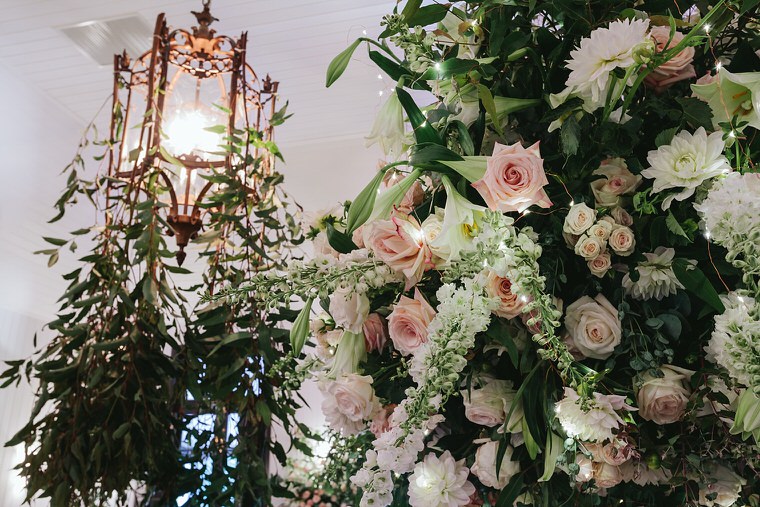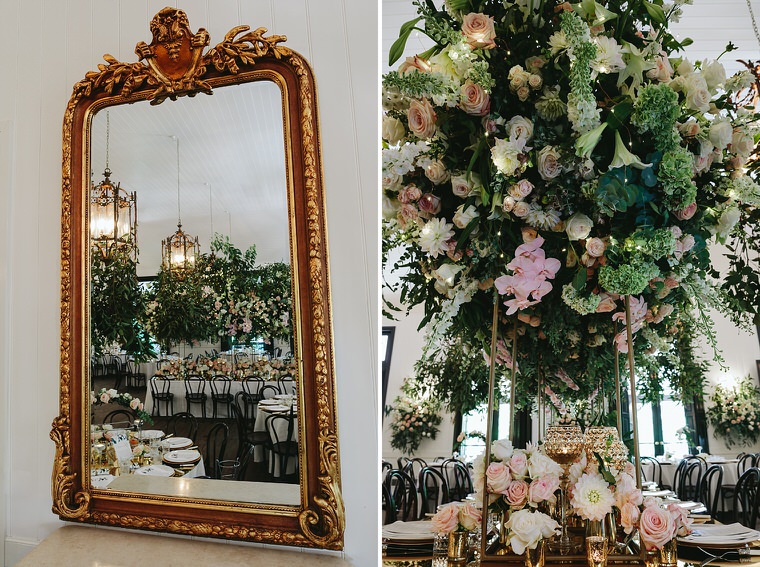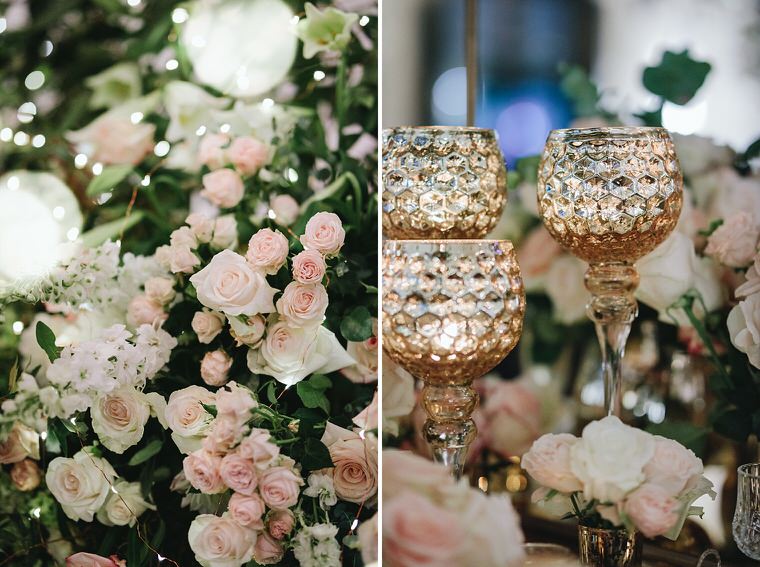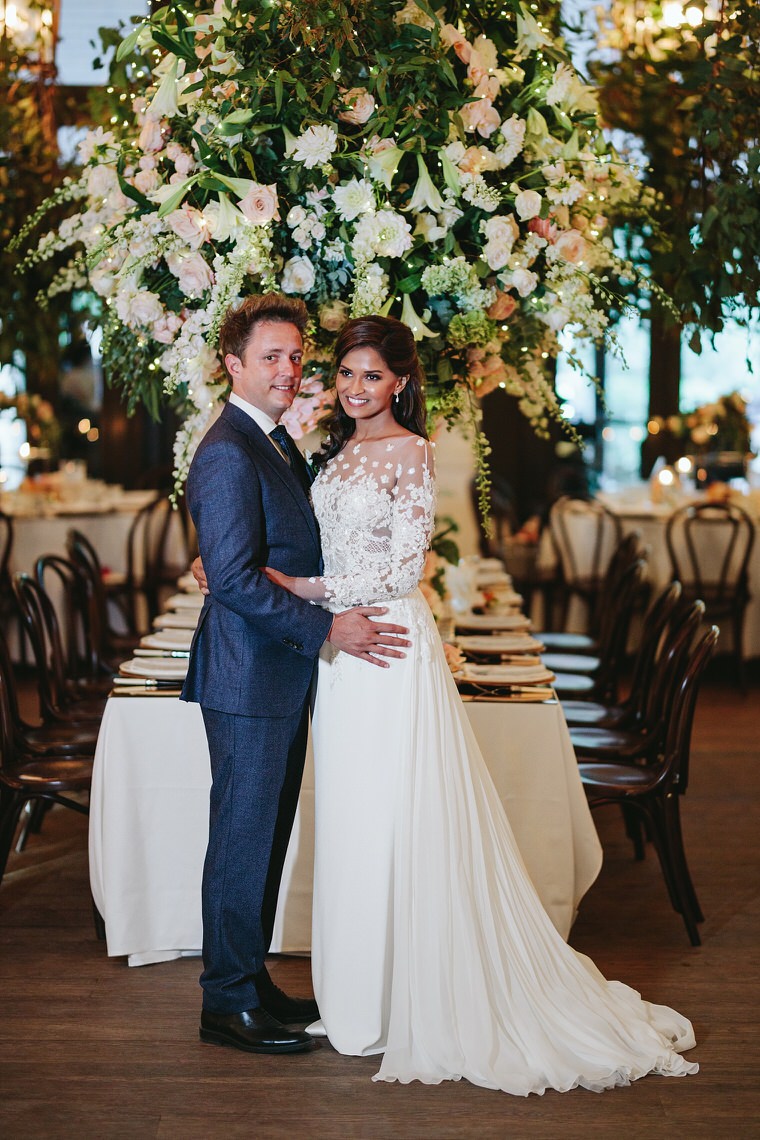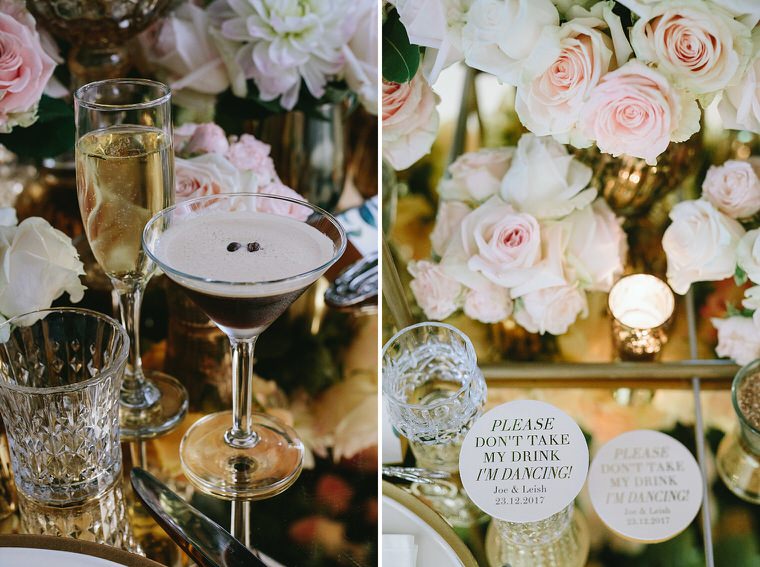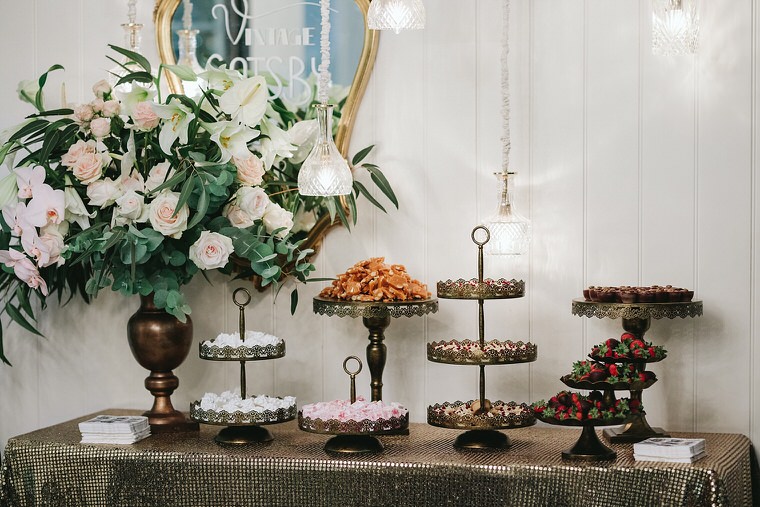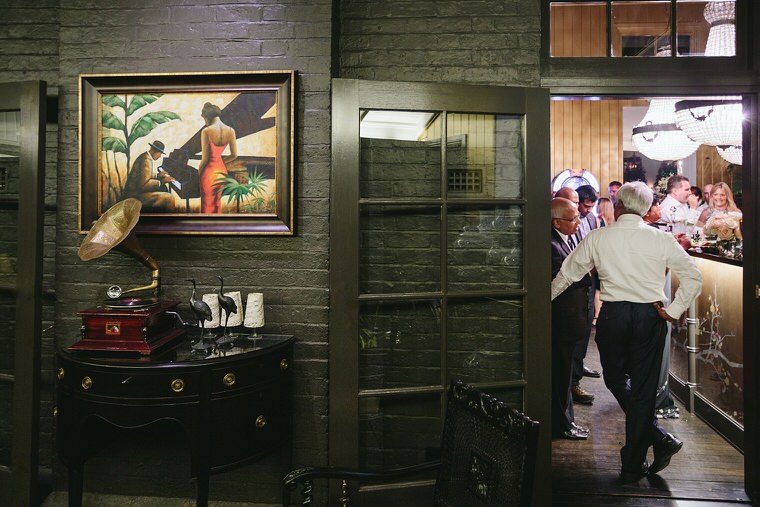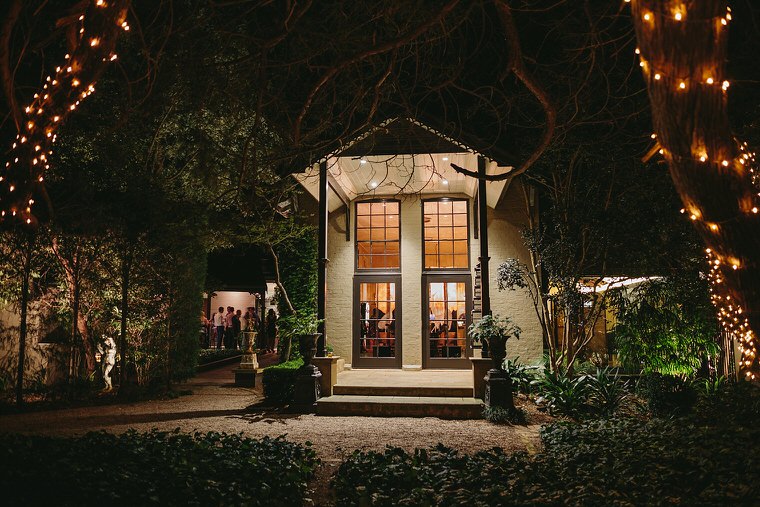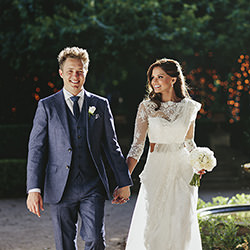 Faultless. Hilary Cam is so outstanding we want to get married again just to have Hilary Cam as our photographers. You nailed everything and made everything and everyone look utterly amazing. We couldn't rave about you enough and we couldn't recommend you enough. You were the best part of our day and we will forever be grateful, thank you.