Cathy and Jason are just so darn stylish. They had one of those weddings where everything falls into place with zero fuss. *Pro-tip: This felt effortless, but is a result of planning with plenty of buffered time throughout the day*
When the exceptionally talented Sophie Lau finished up makeup on our gorgeous bride, she excitedly squealed! Cathy was flawless! With her dress on, she looked right out of a Vogue cover.
And that tulle skirt that seamlessly sits over her Alex Perry dress – she designed that and threw it together. Who does that! I struggle to find matching socks.
The boys were super dapper too, and I think black & white portraits suited these guys. Jason's best man is an identical twin, so cancel that optometrist appointment, you are not seeing double.
We loved seeing the mums at the ceremony with their traditional Korean dresses, and we really loved Lime Tree Bower's take on a floral arch – it lay flat on the ground rather than vertically upright. This allowed for unimpeded views of the couple from any angle – much appreciated by these photographers!
The grounds of Bendooley Estate in October are always lush with vivid spring accents. There are pink flowers on the path as you approach the ceremony lawn, the homestead is draped in green Boston Ivy and the trees by the lakeside pavilion are in full bloom with white flowers.
We timed a quick sunset sneak-out with the Cathy & Jason at dusk in the vineyard behind the Book Barn's cellar door and were rewarded with soft light and vivid transitions in the sky and good drone flying weather.
At the end of a fun and intimate reception they left like rockstars with their guests forming a sparker lit tunnel.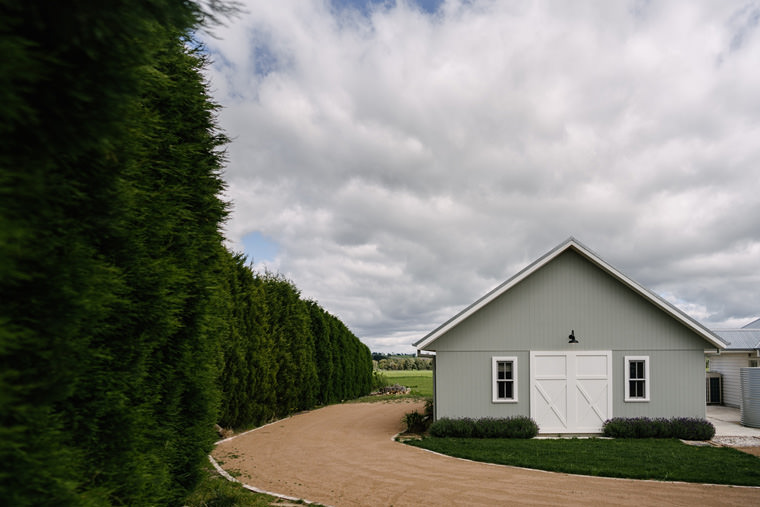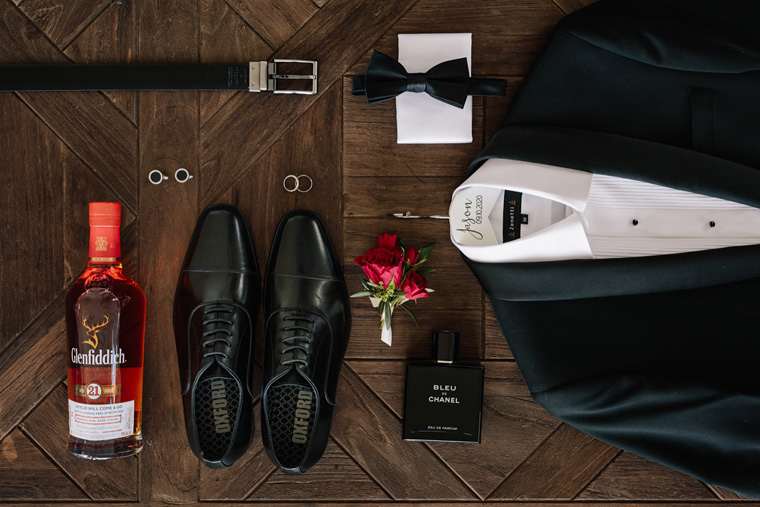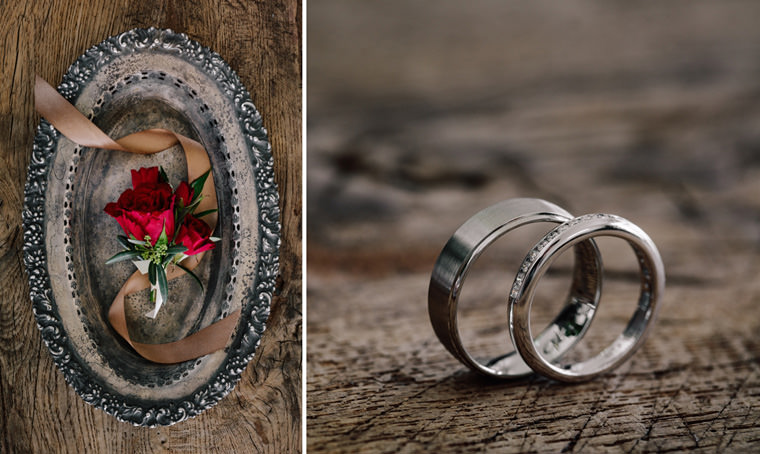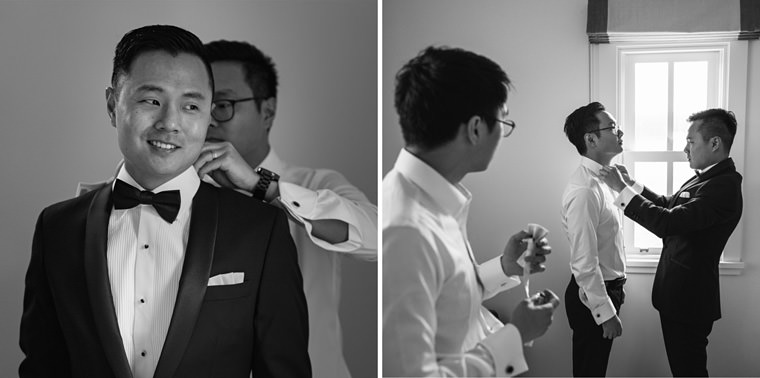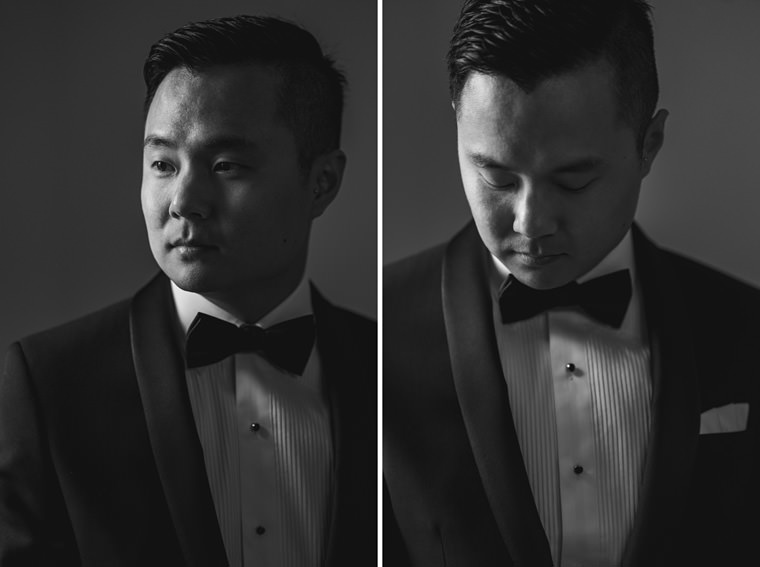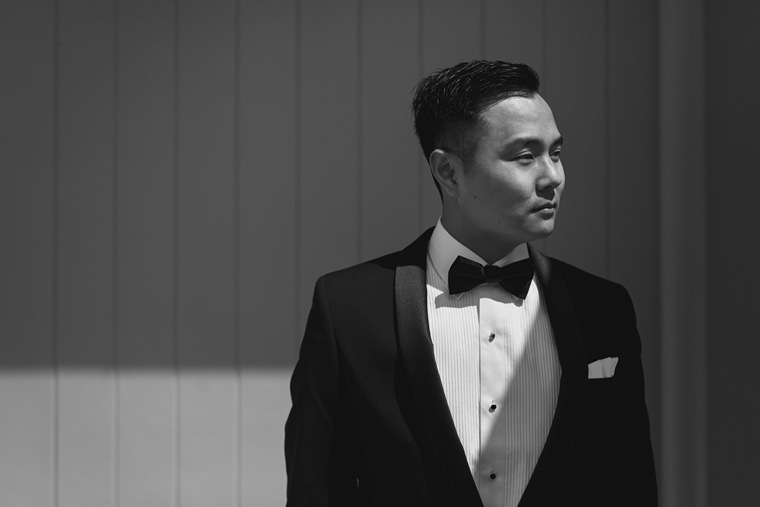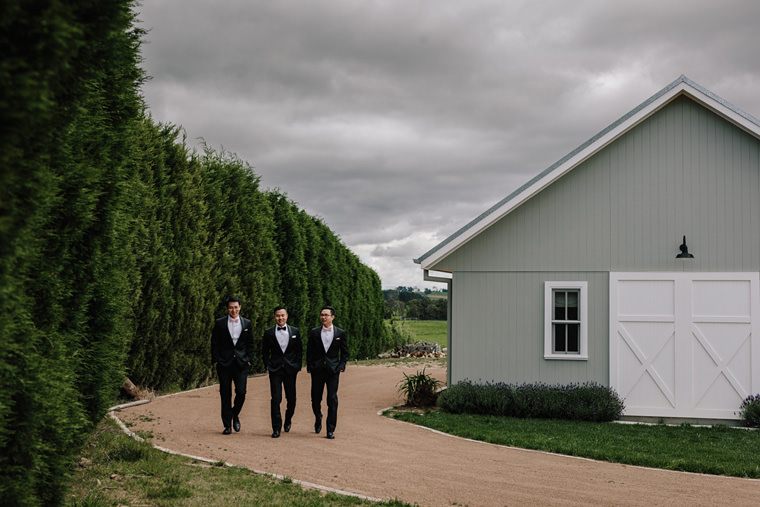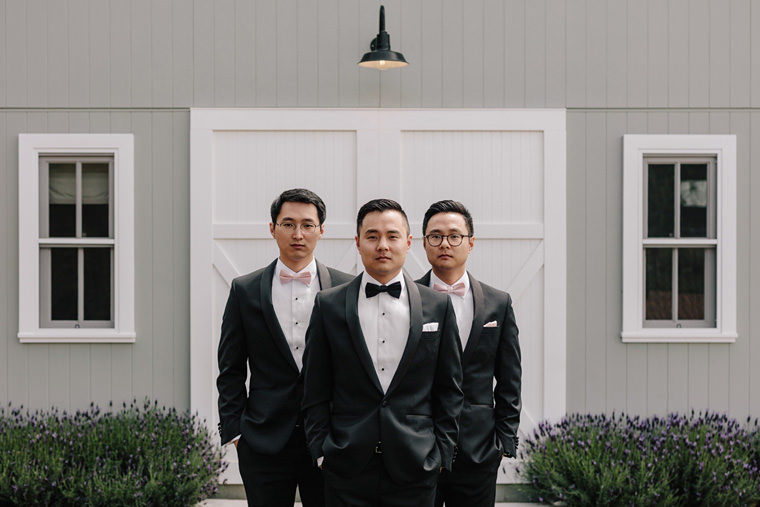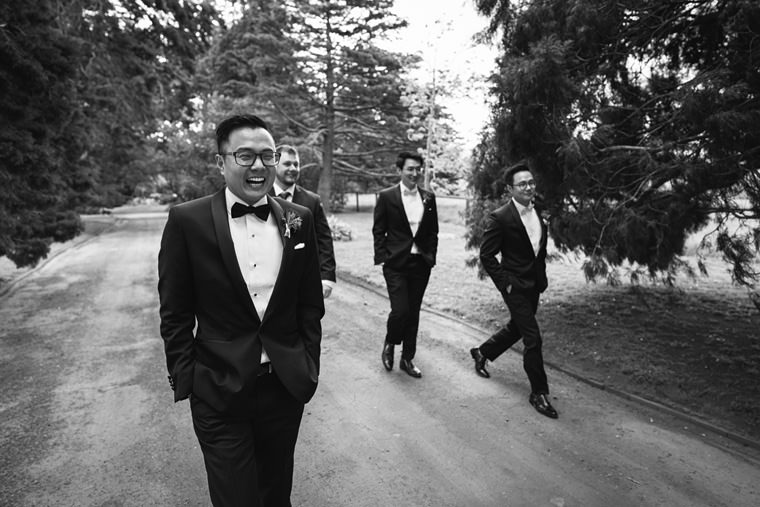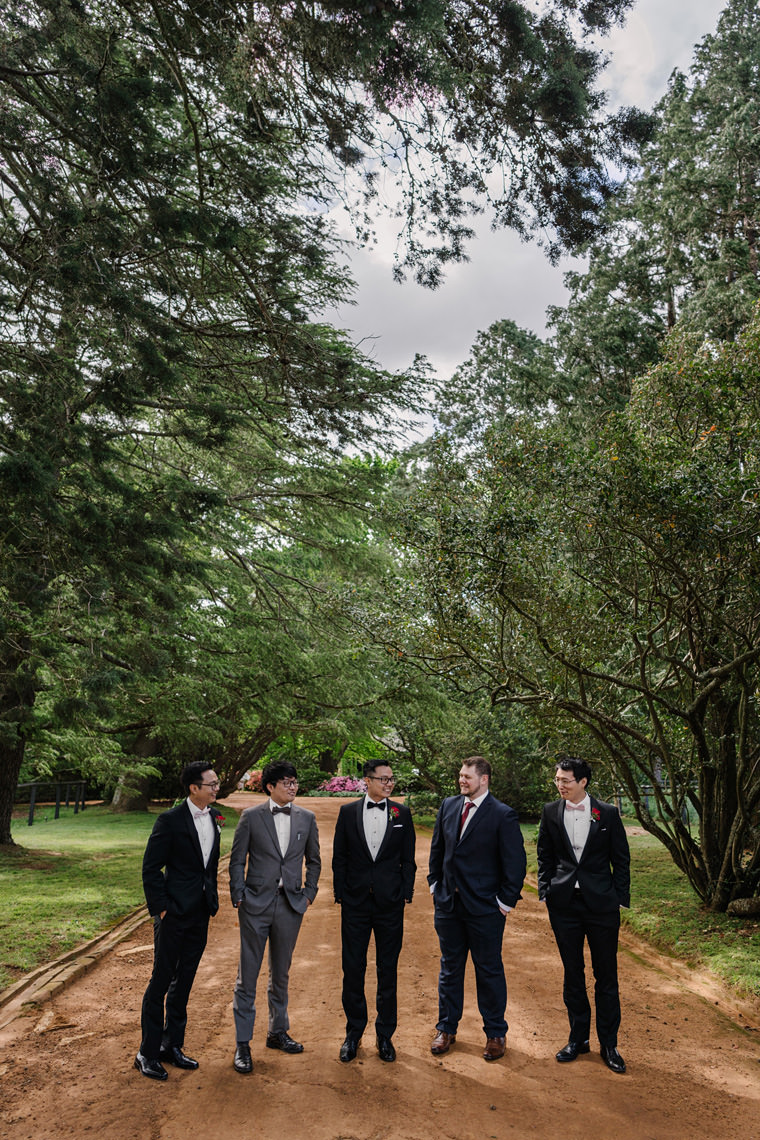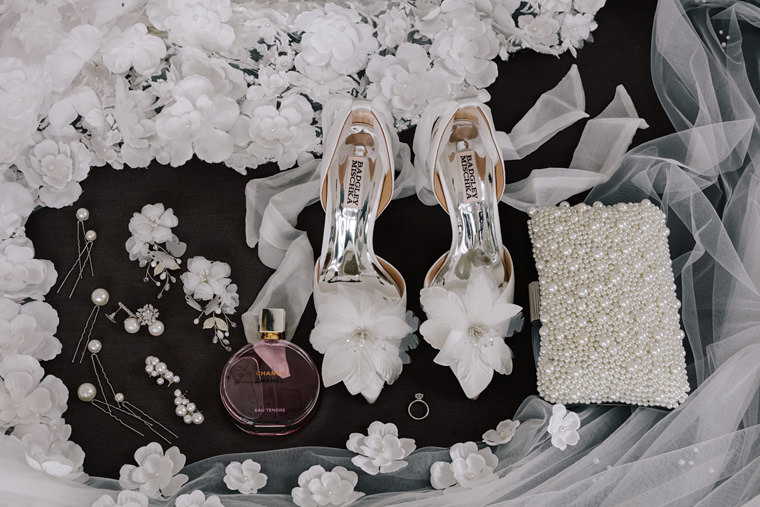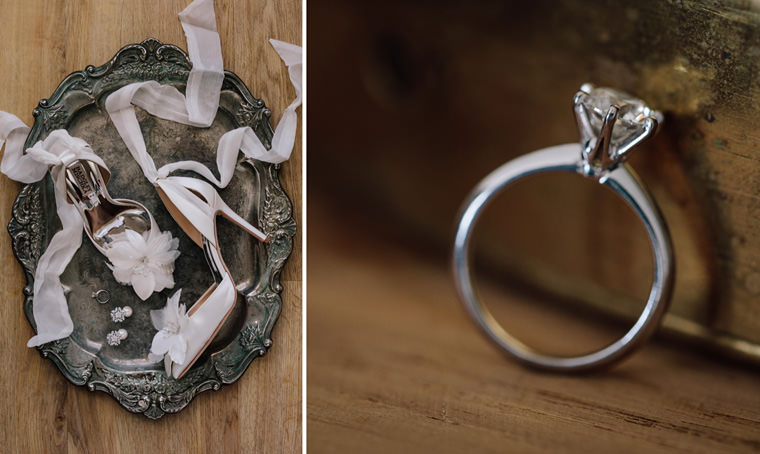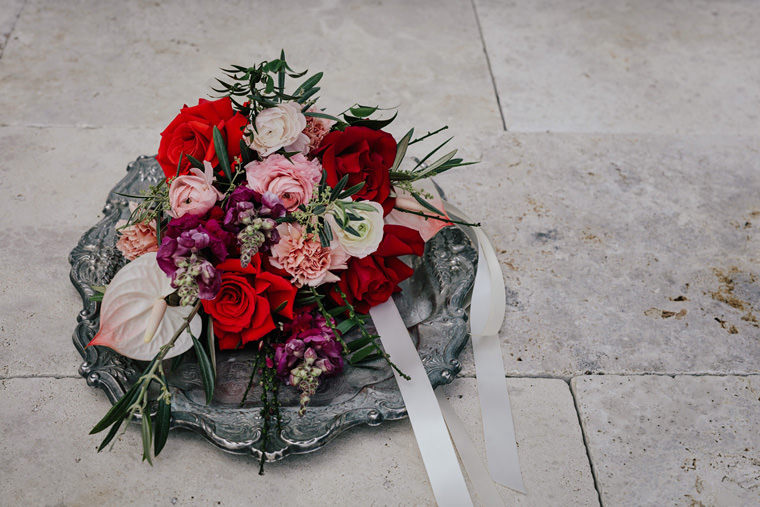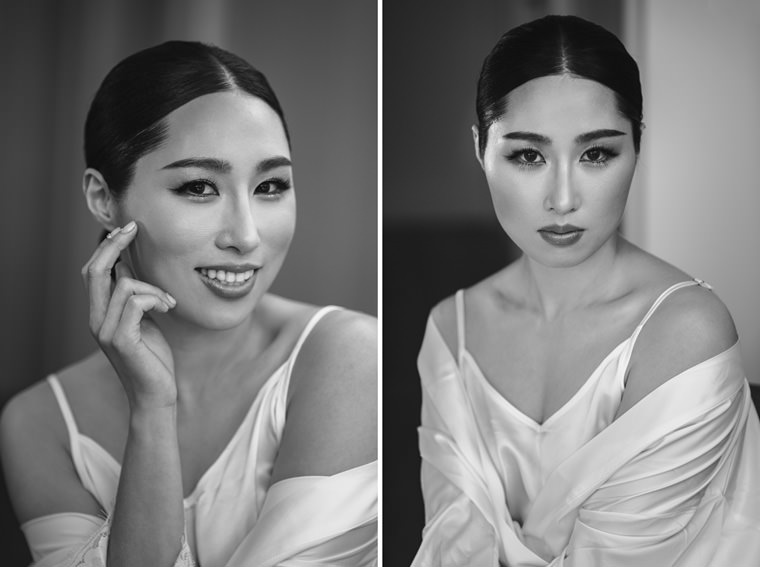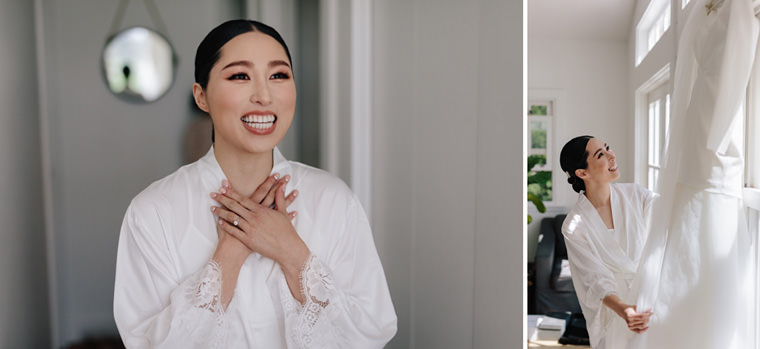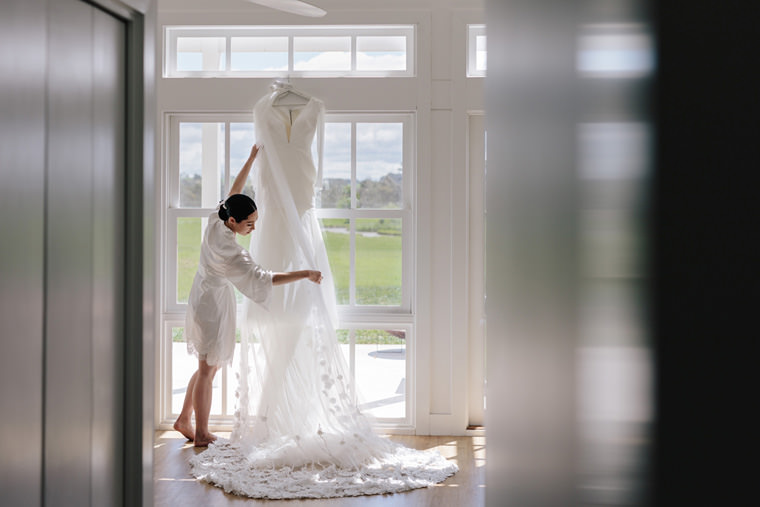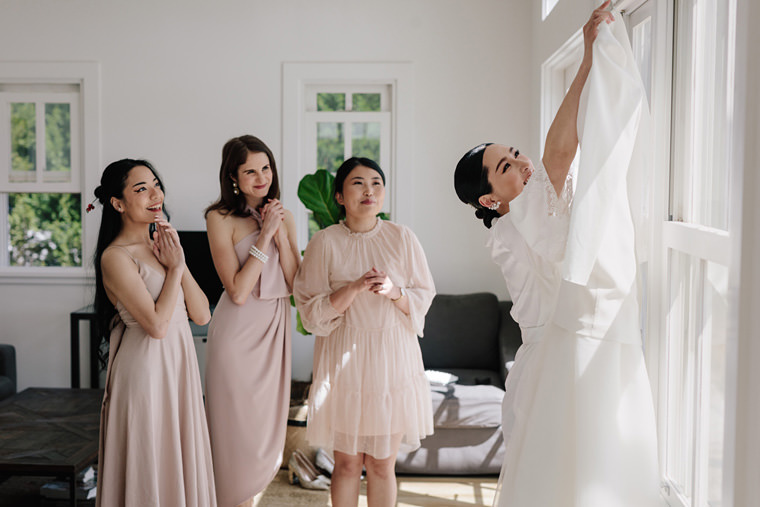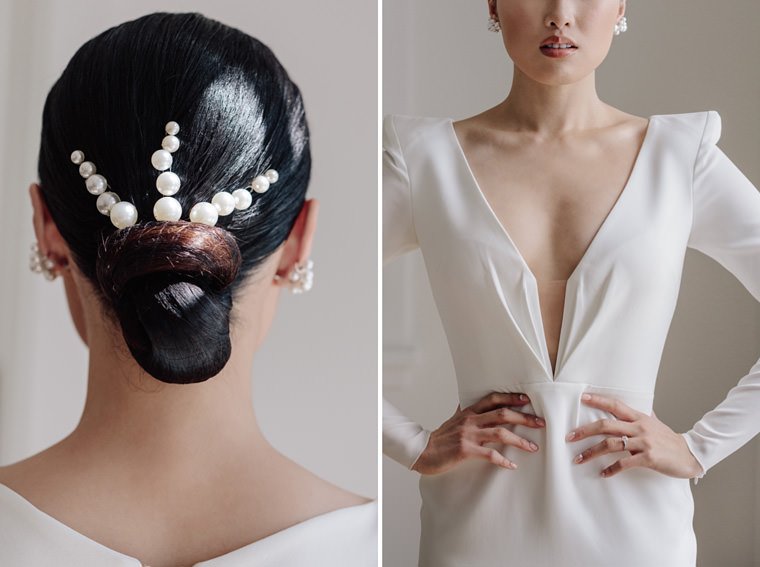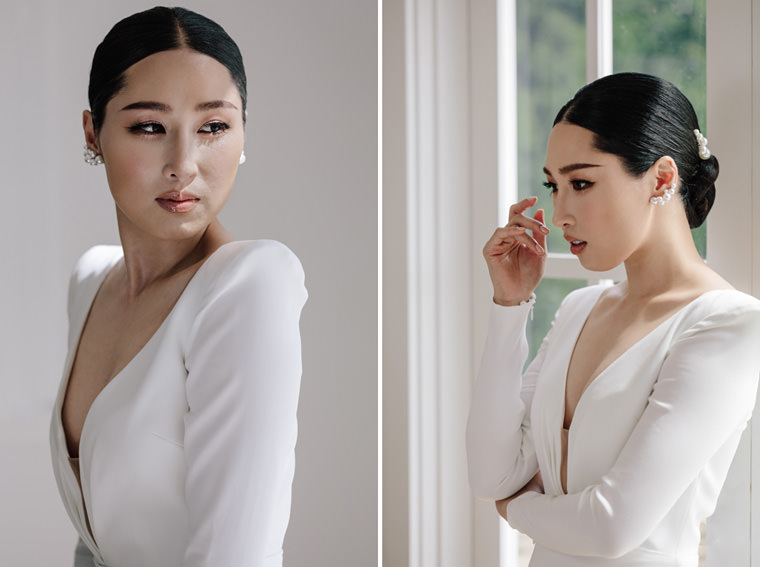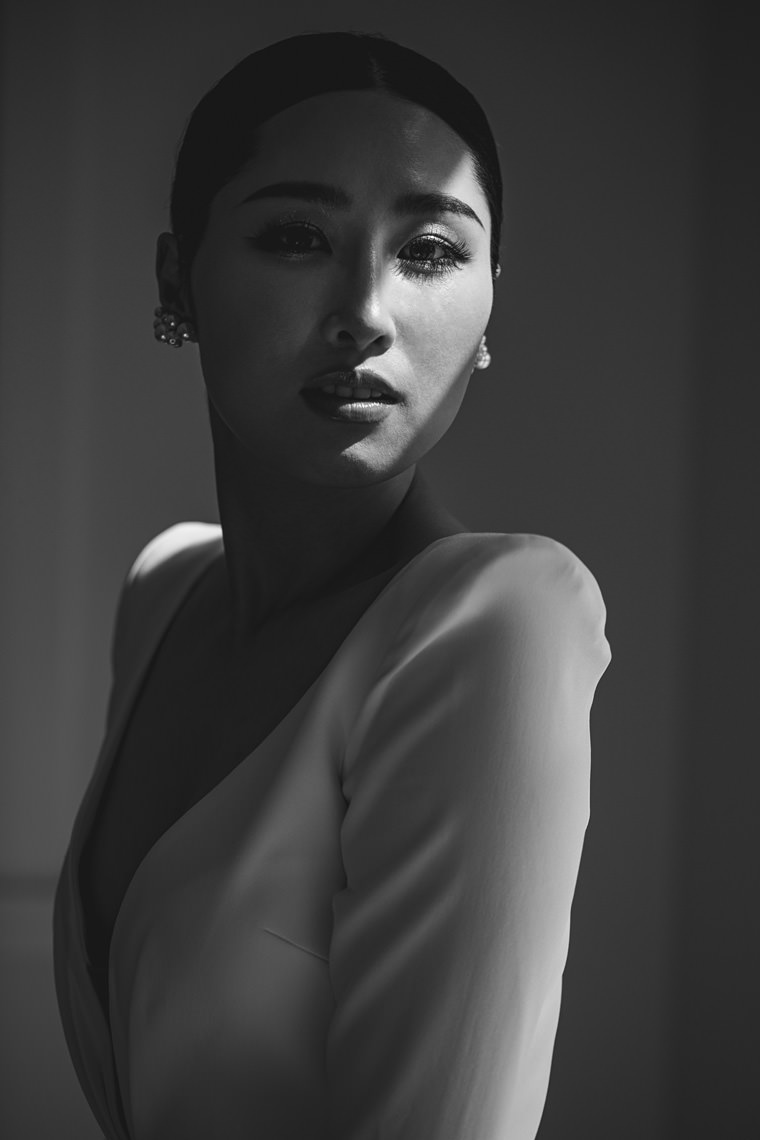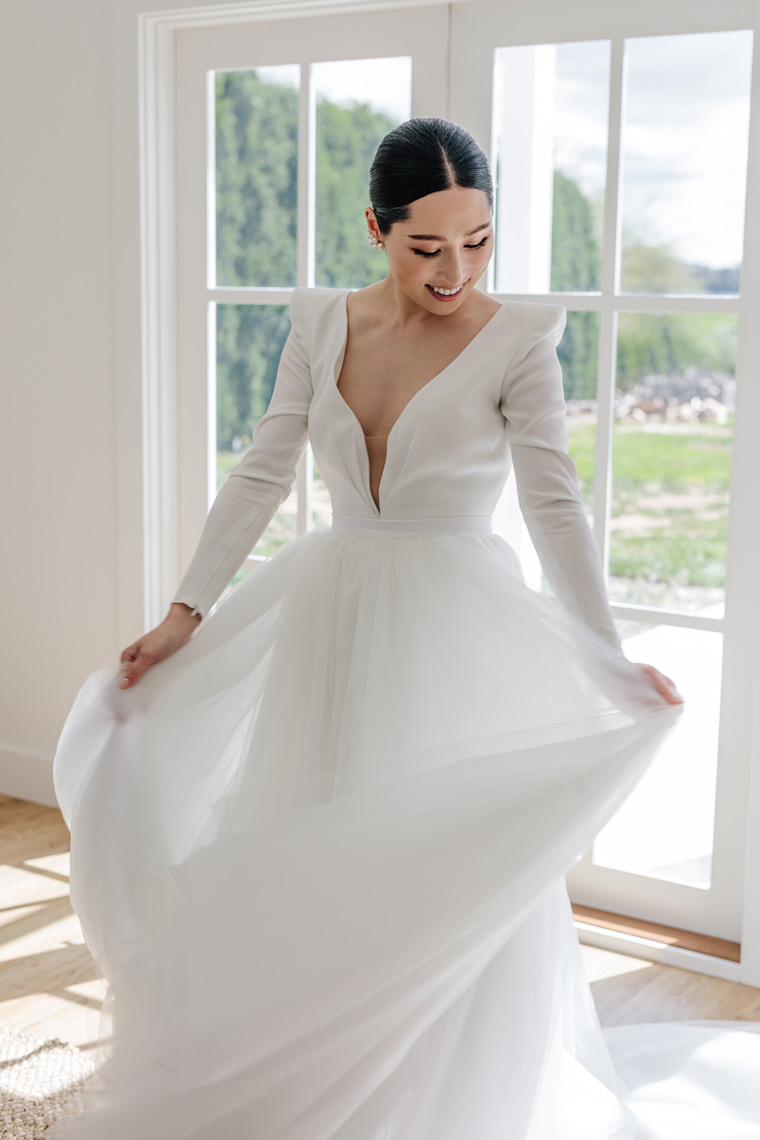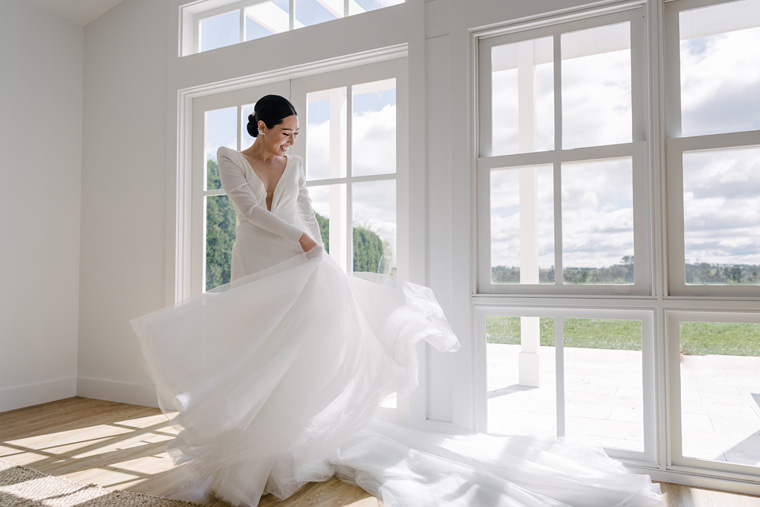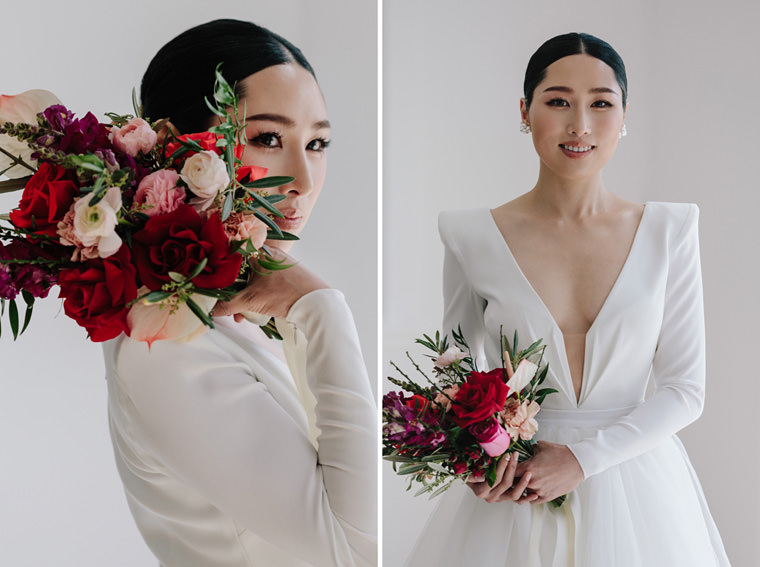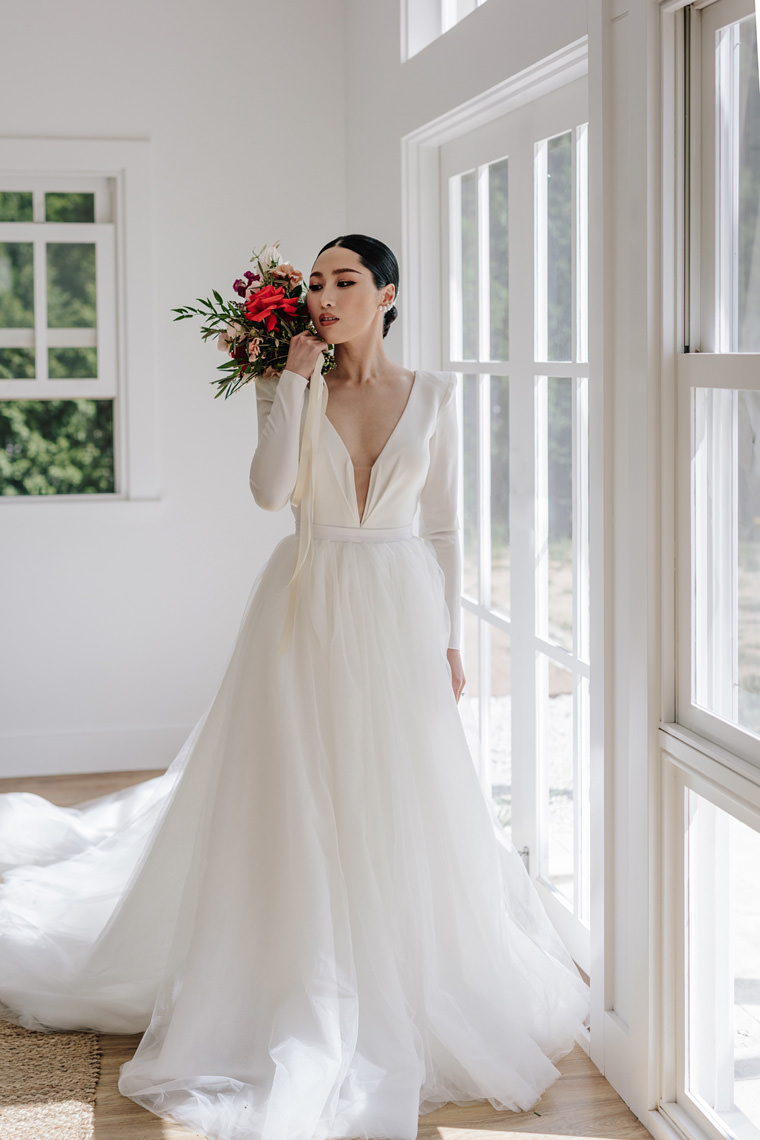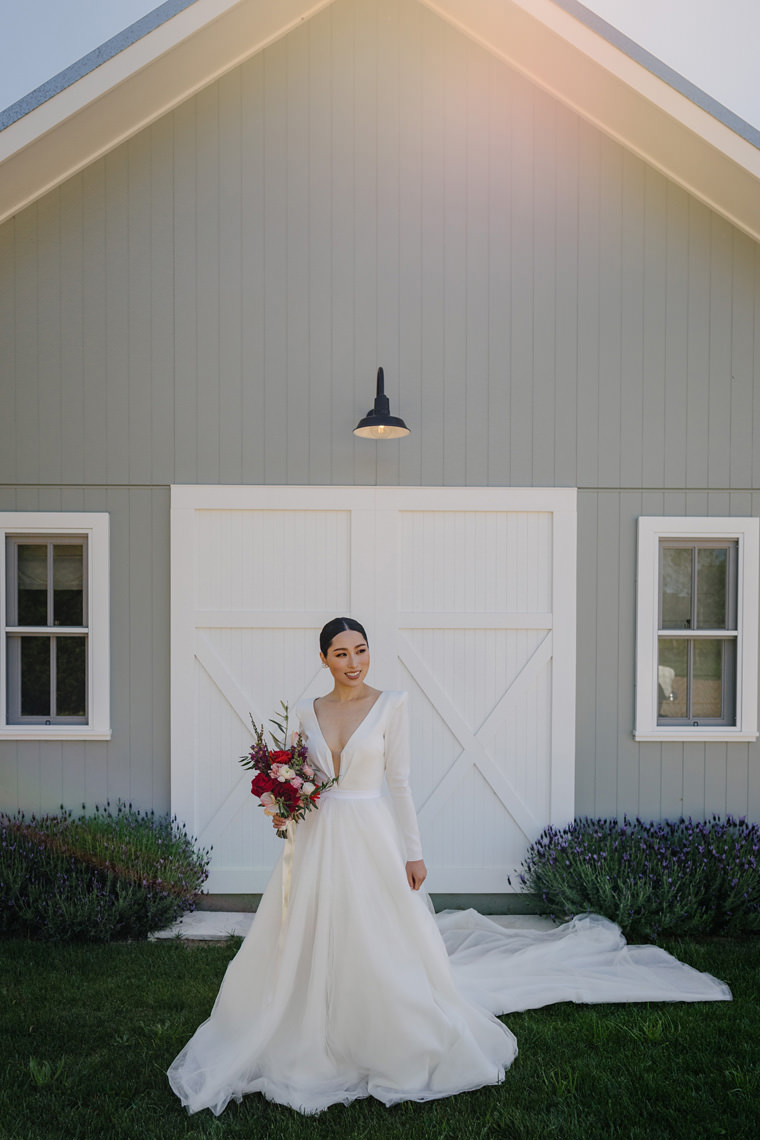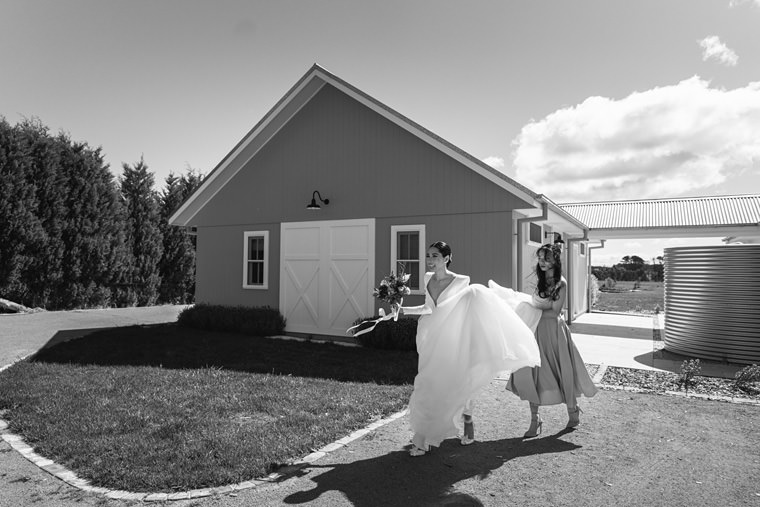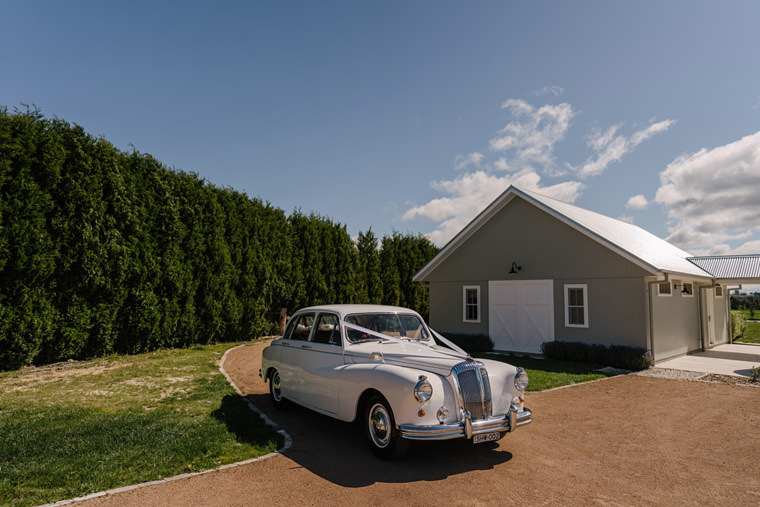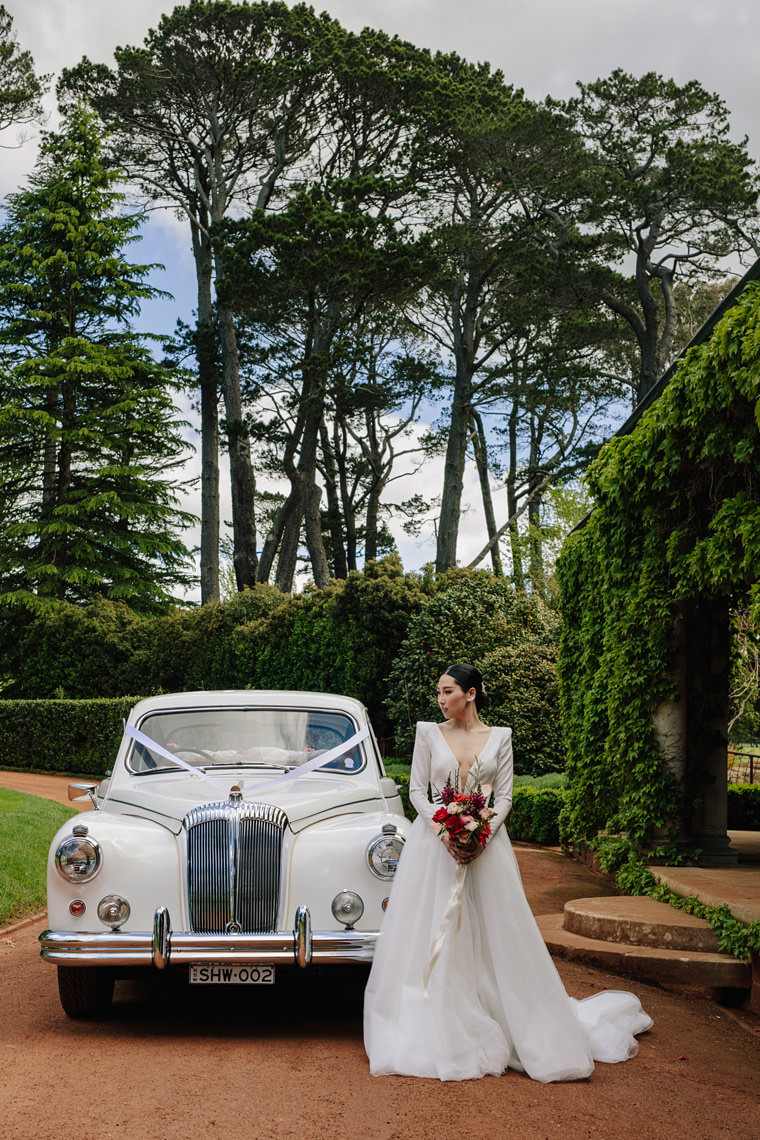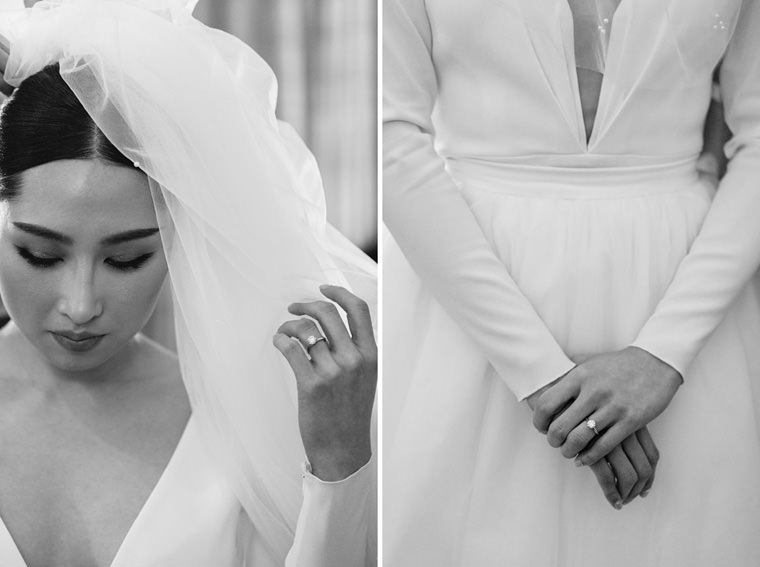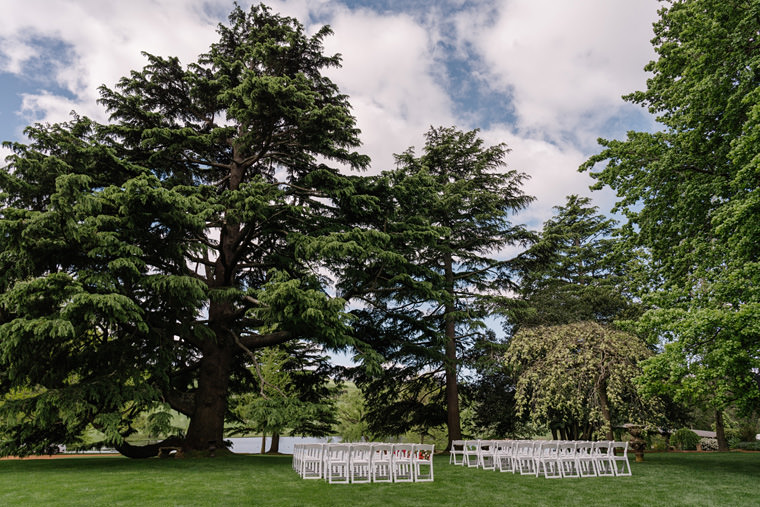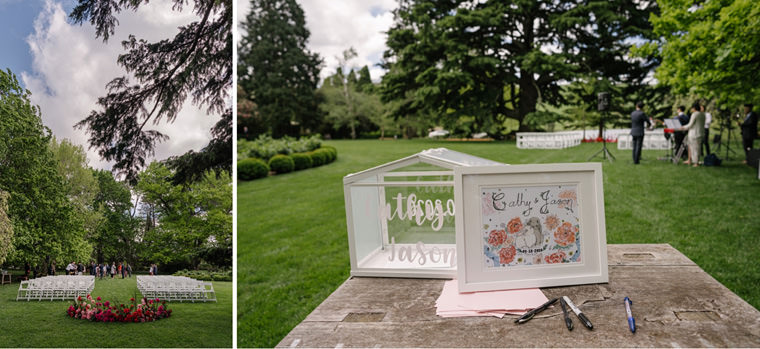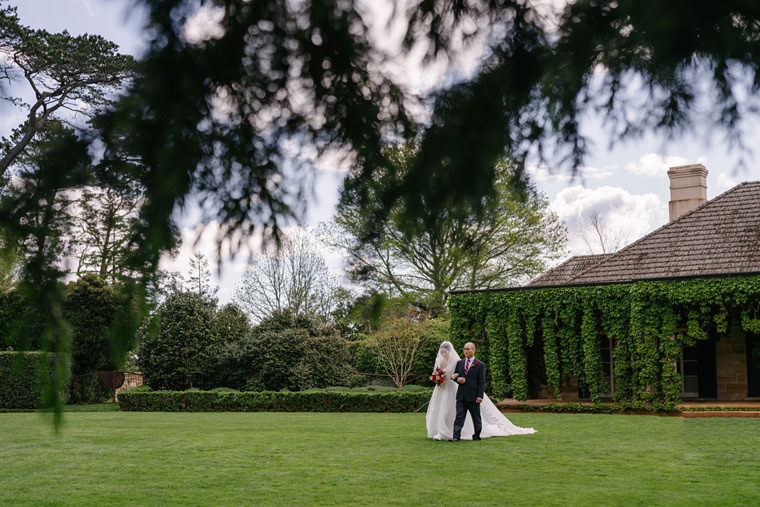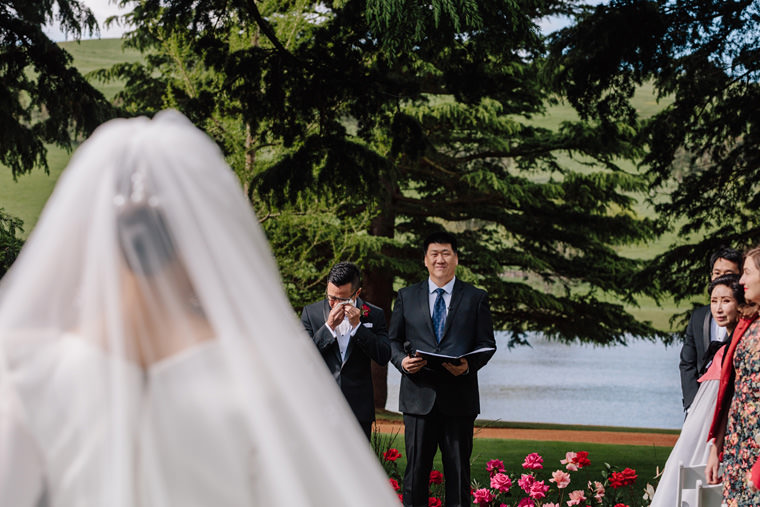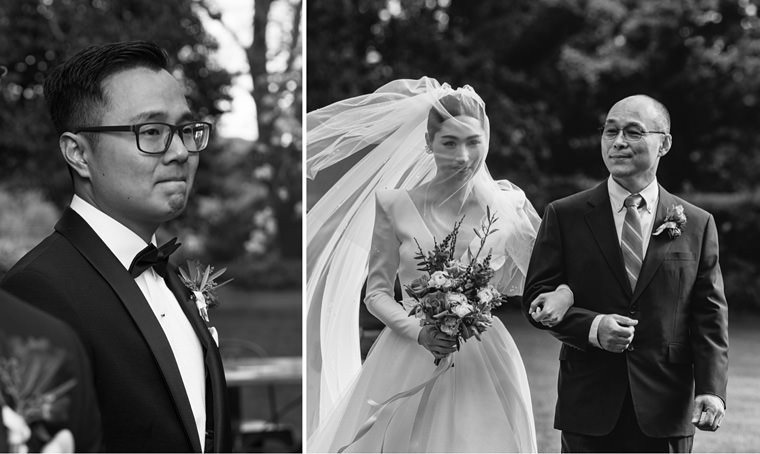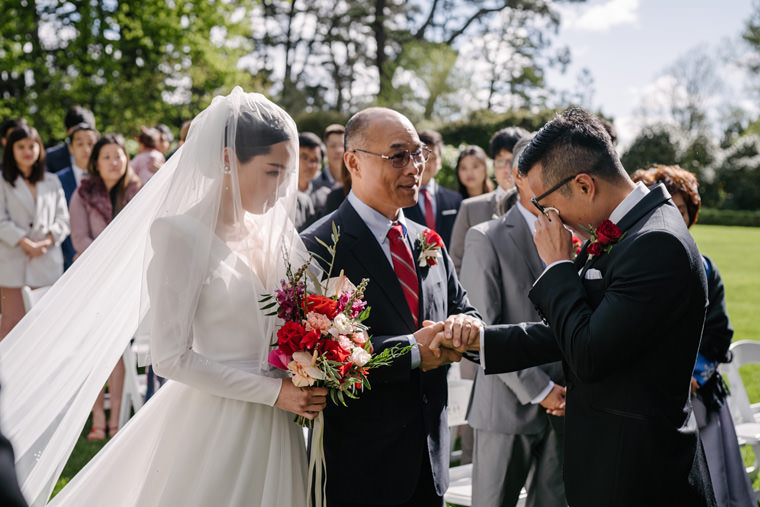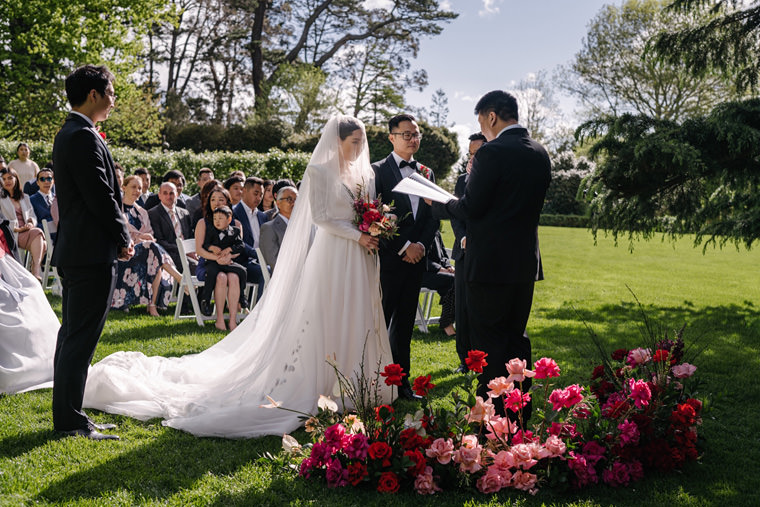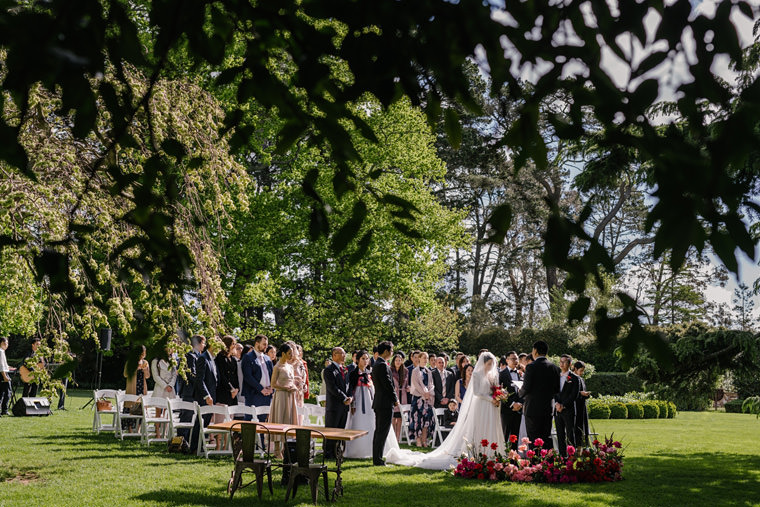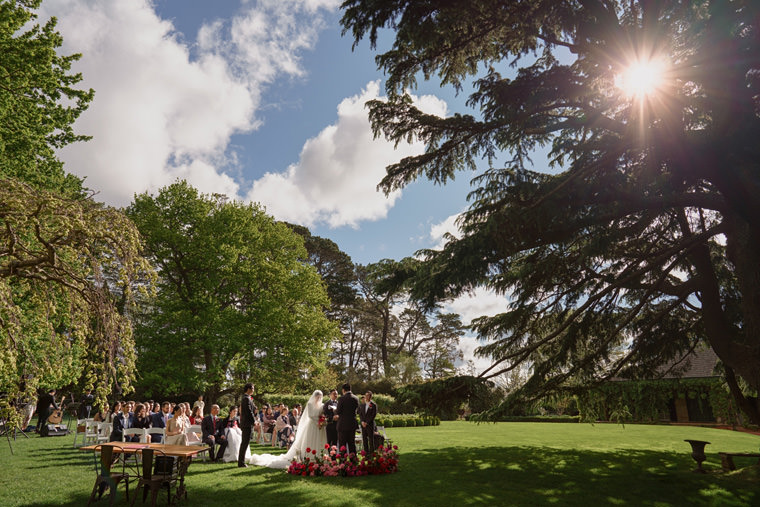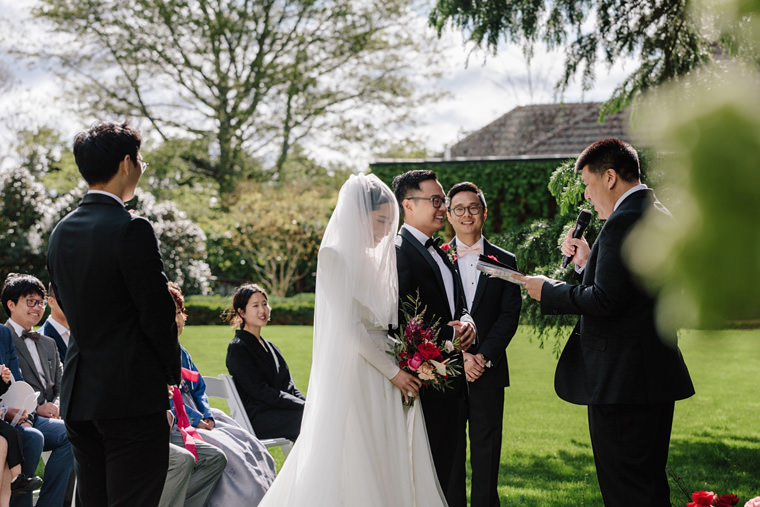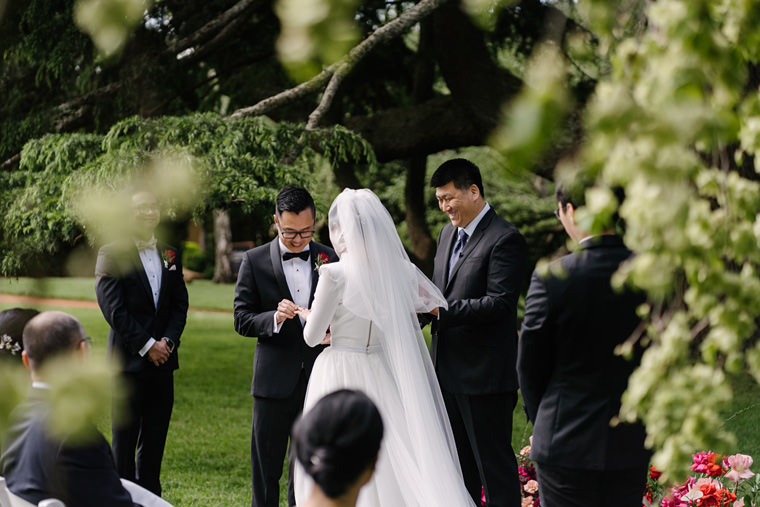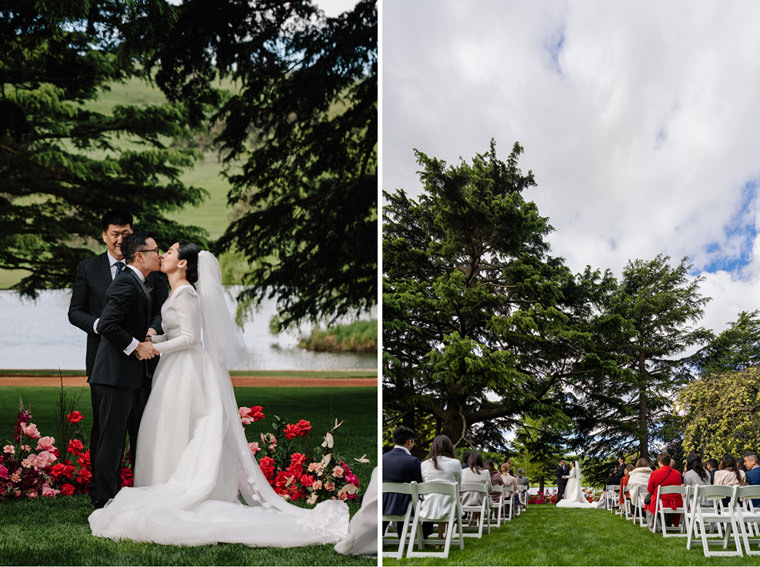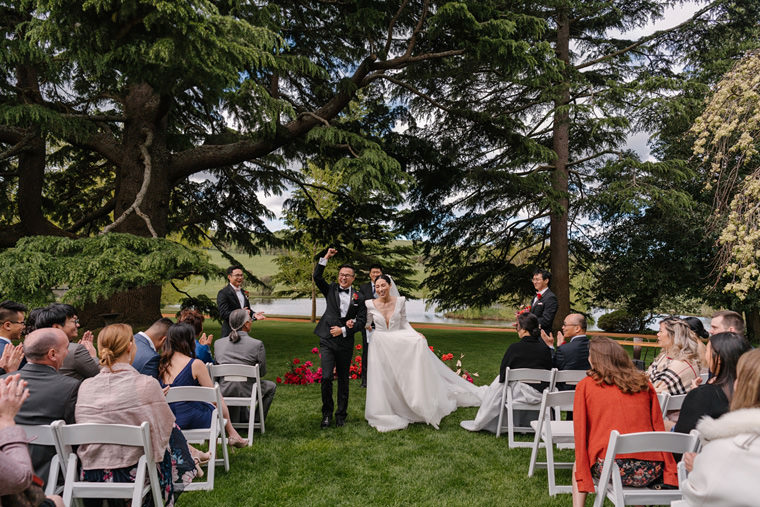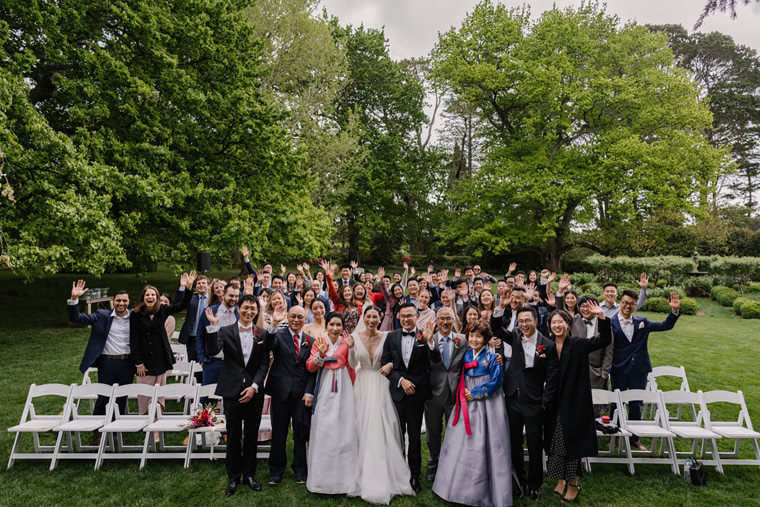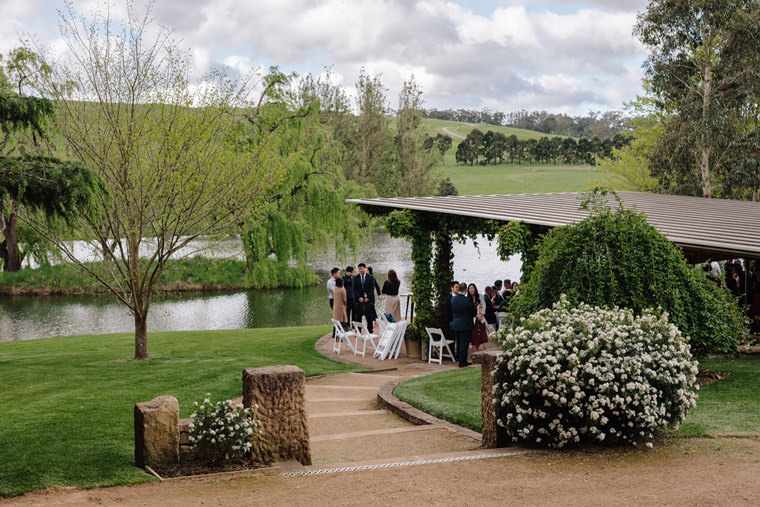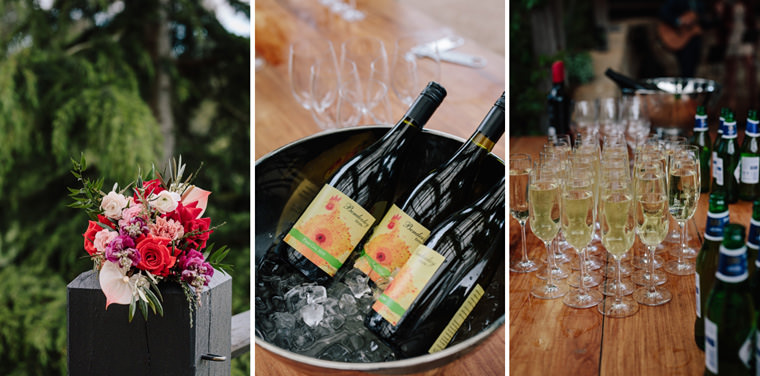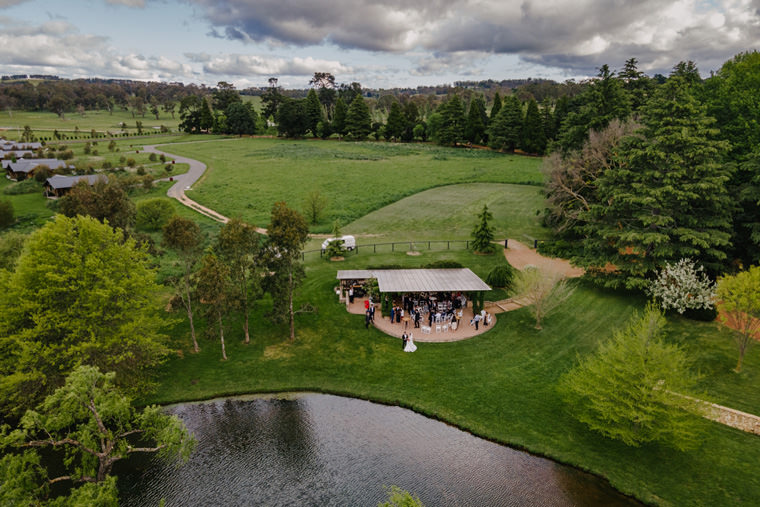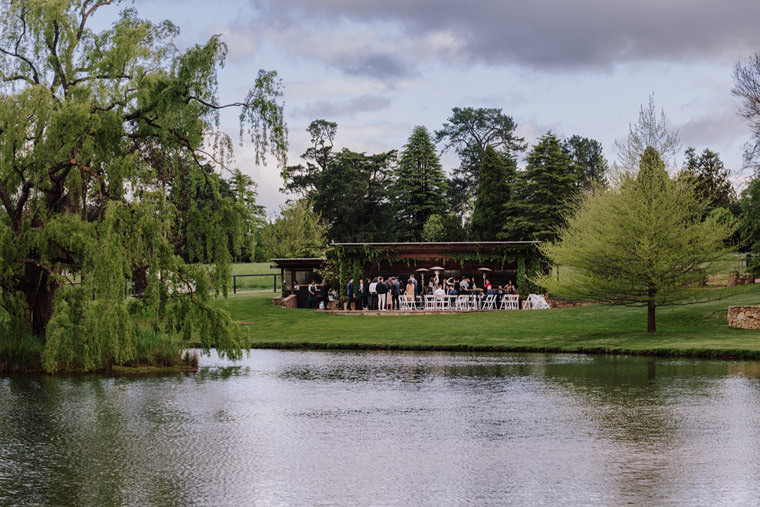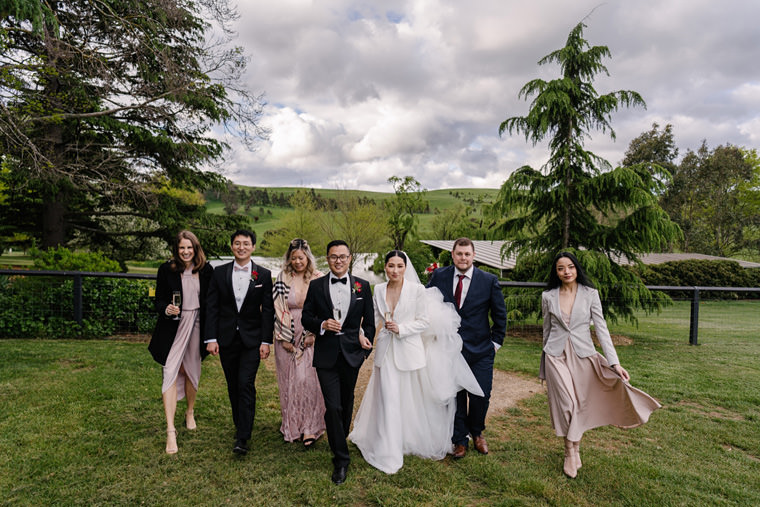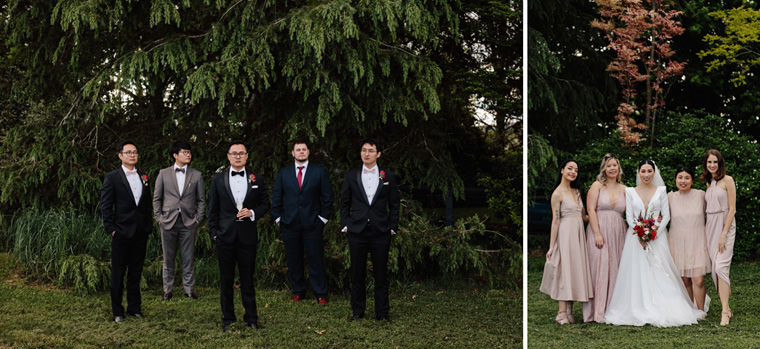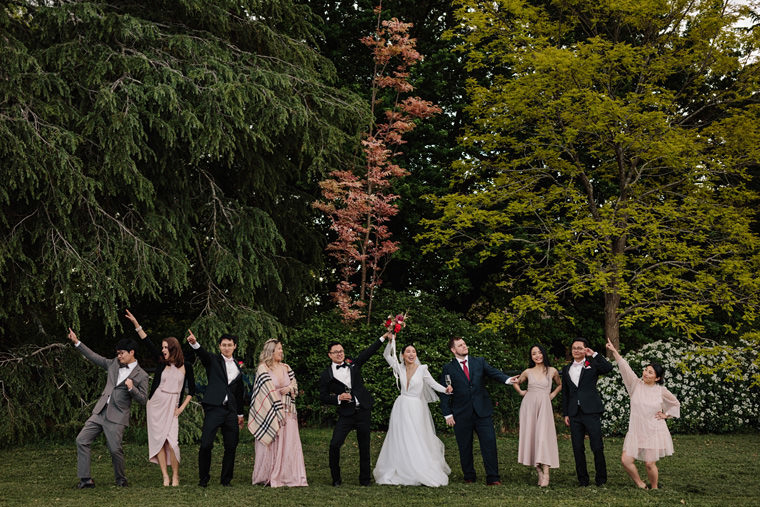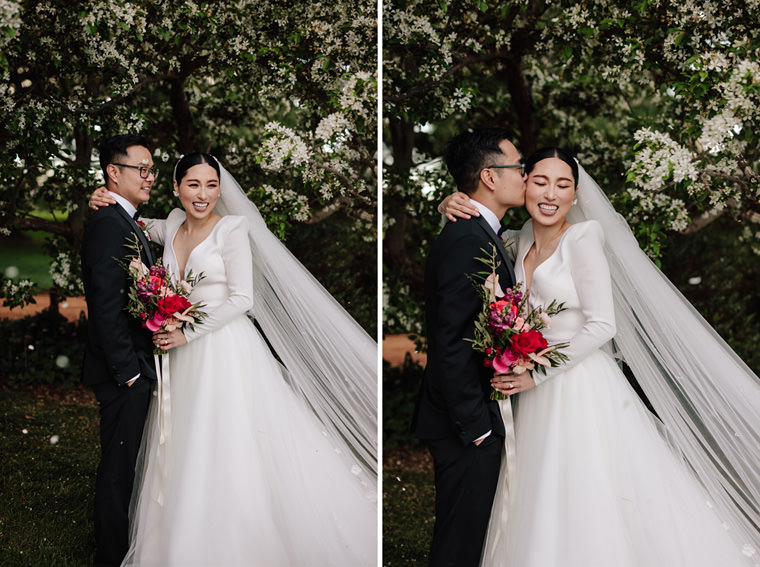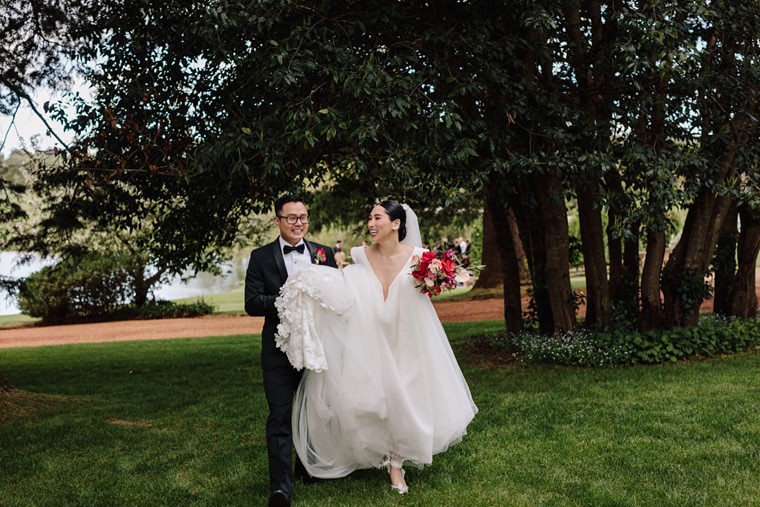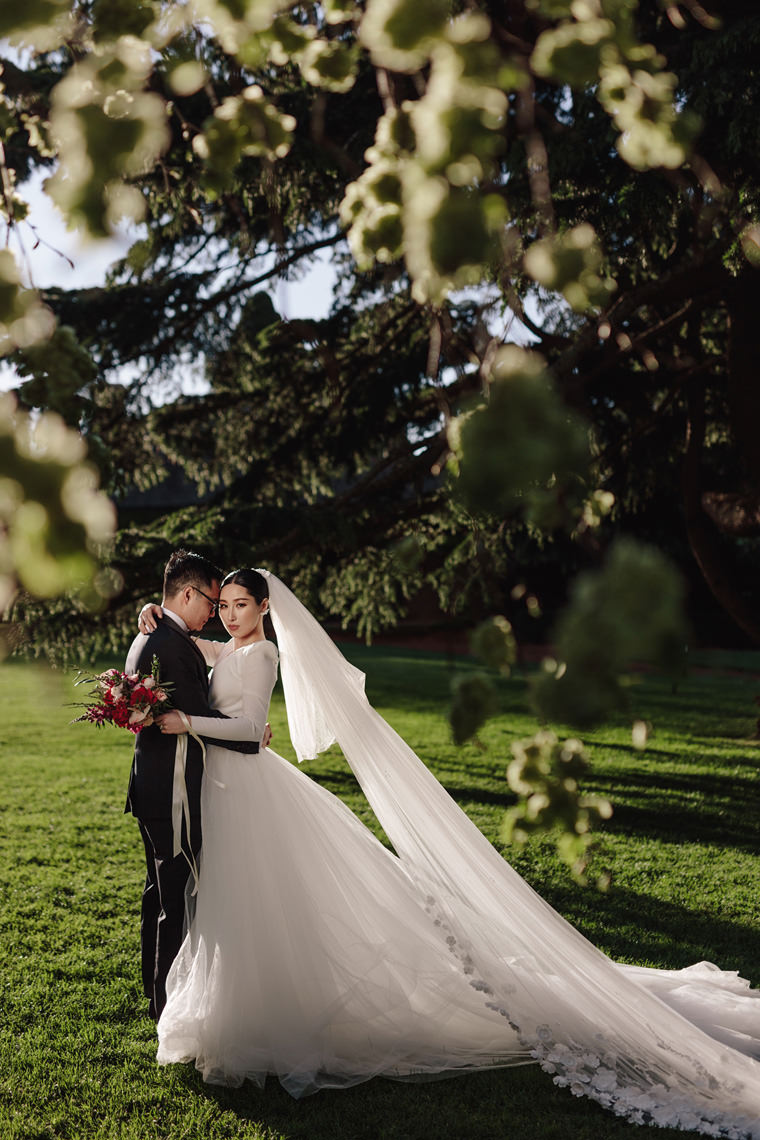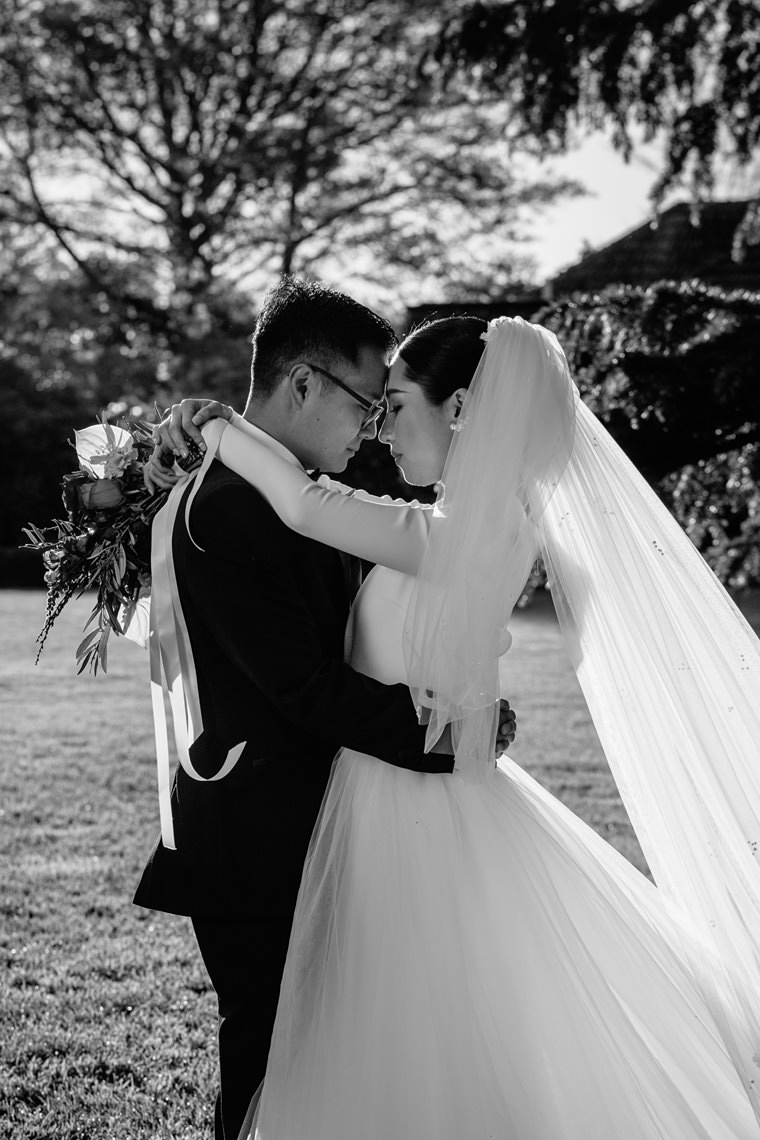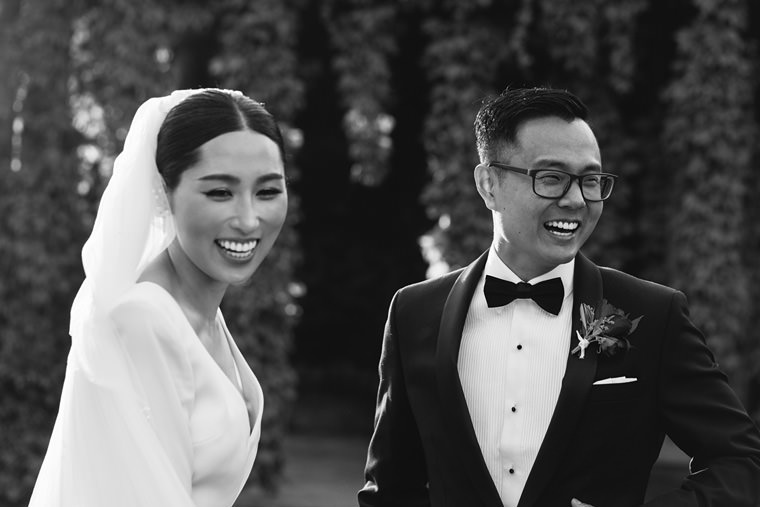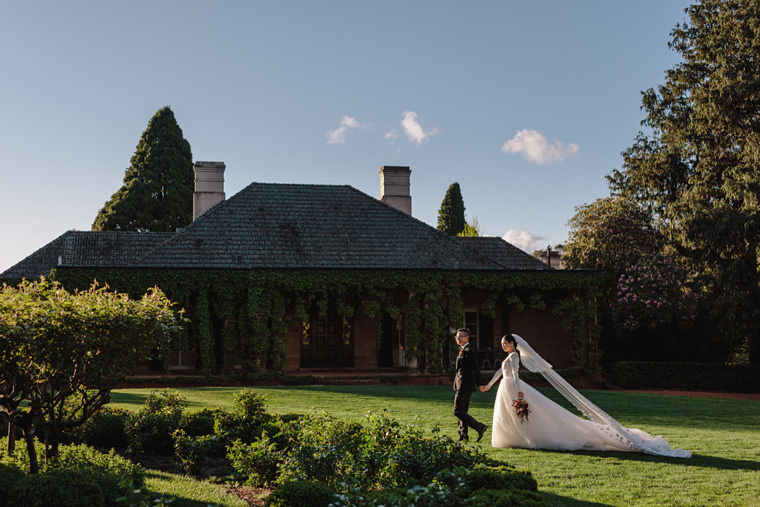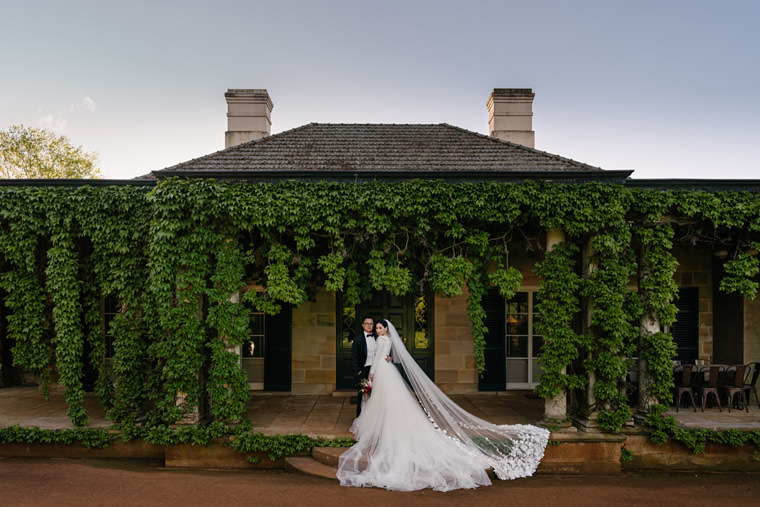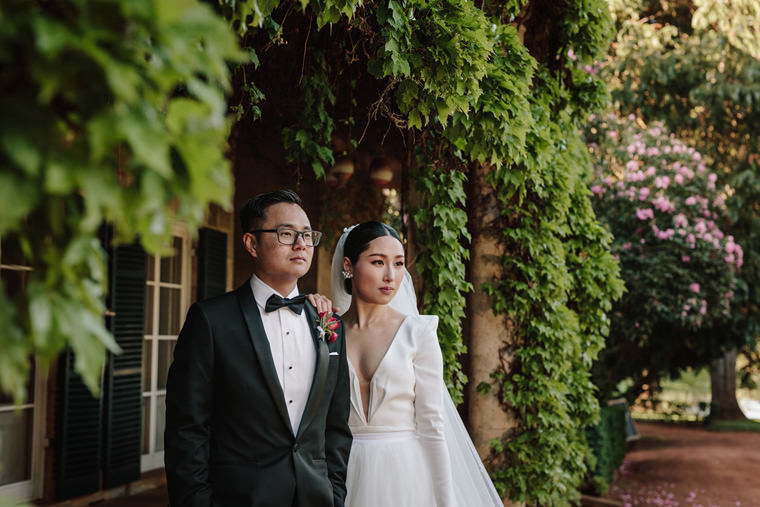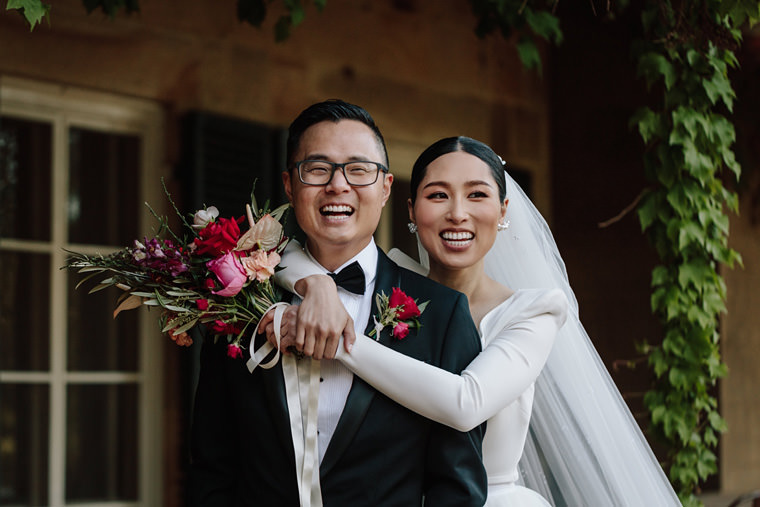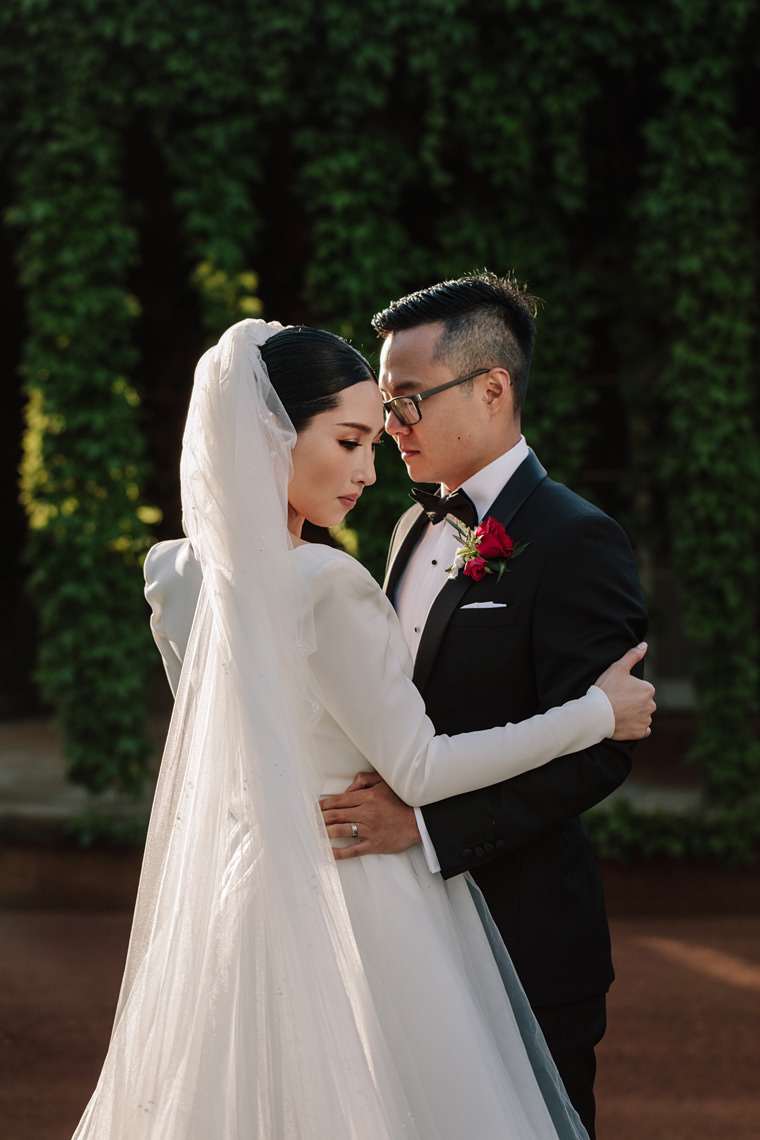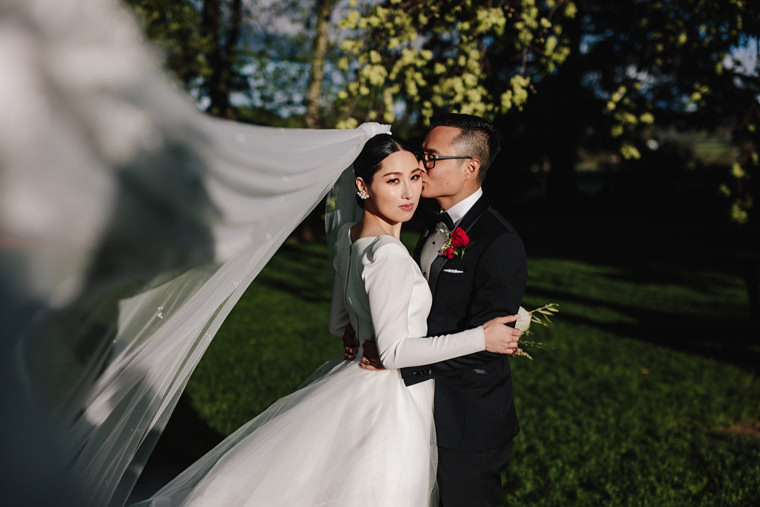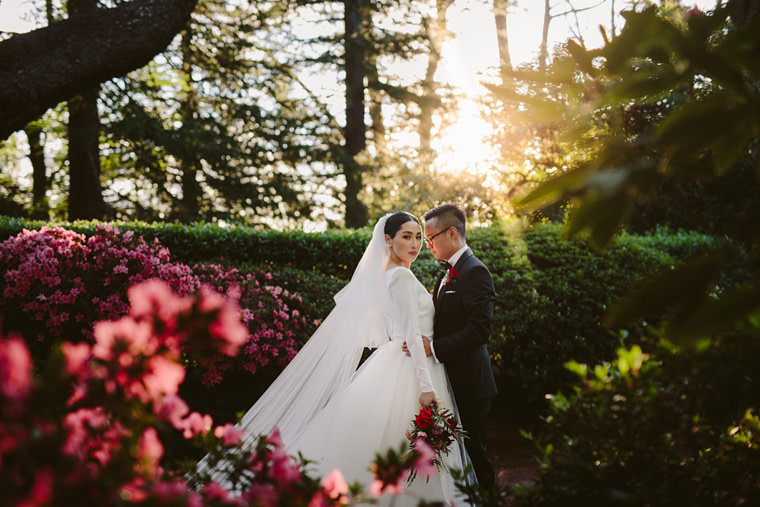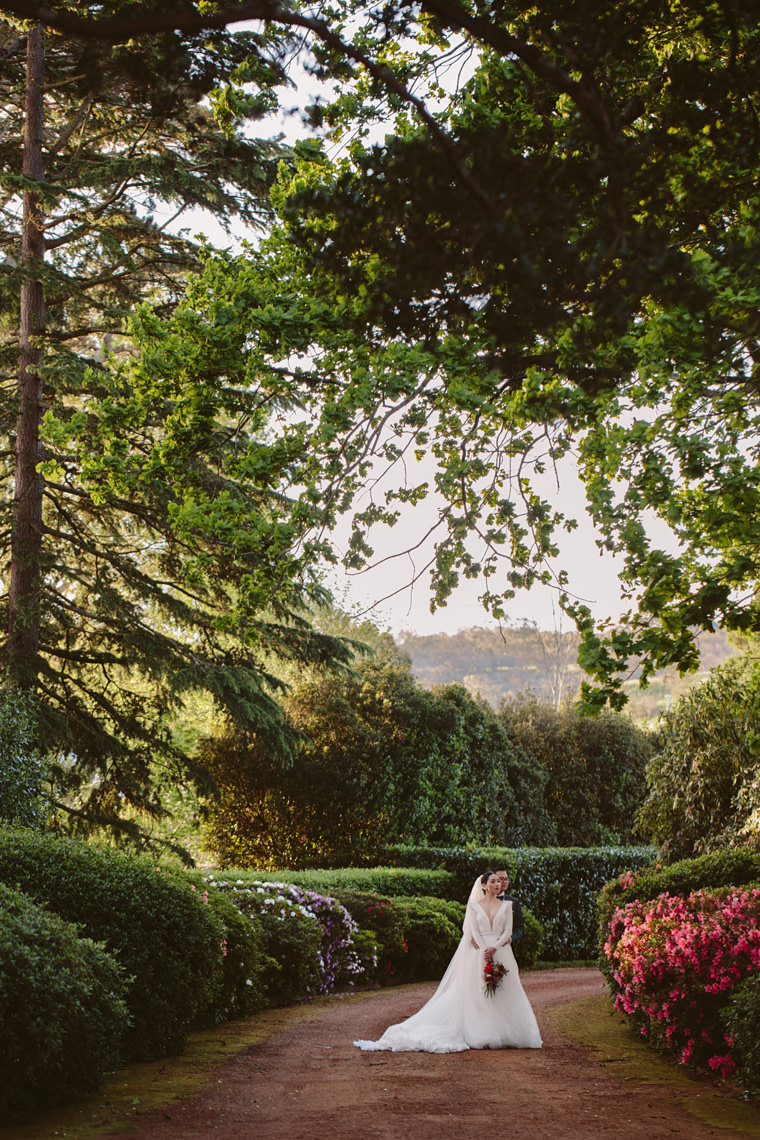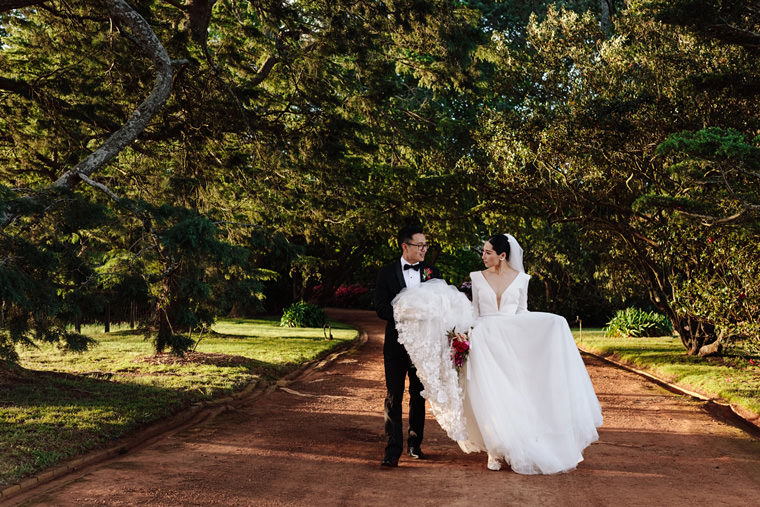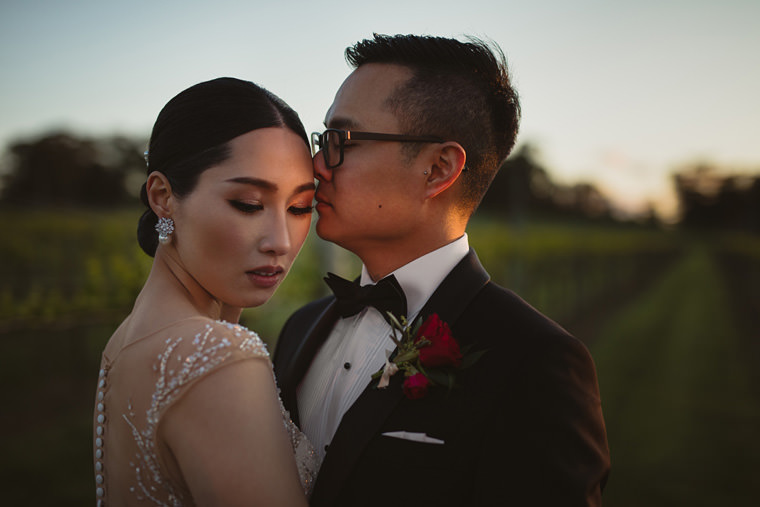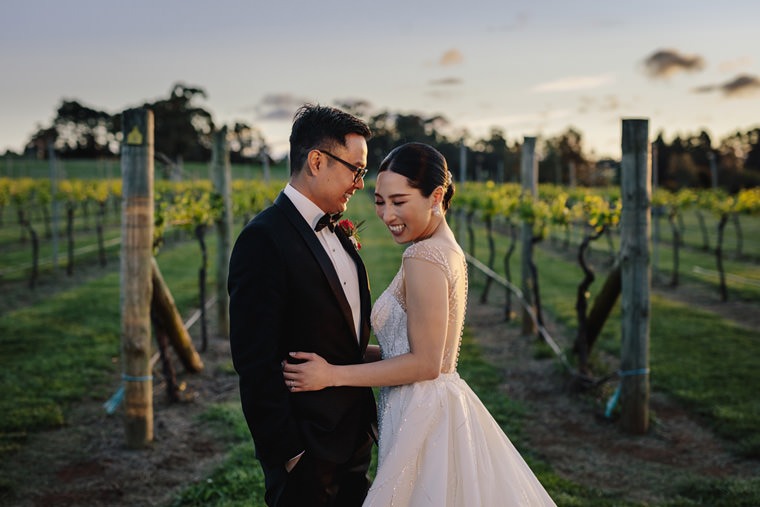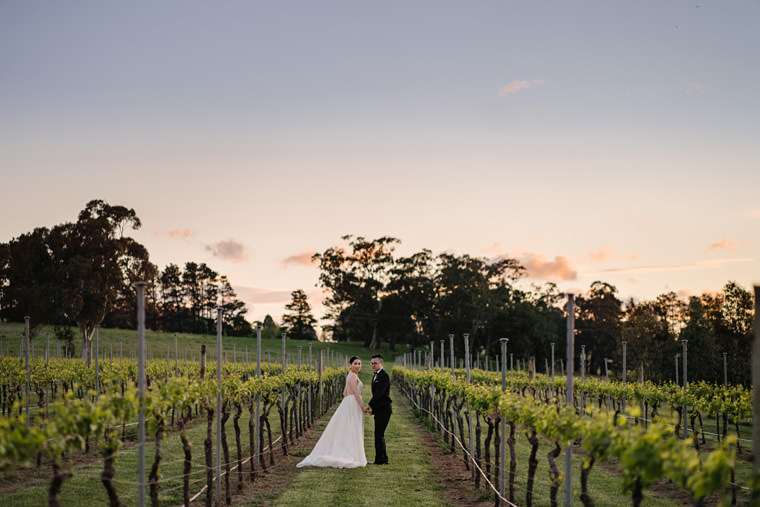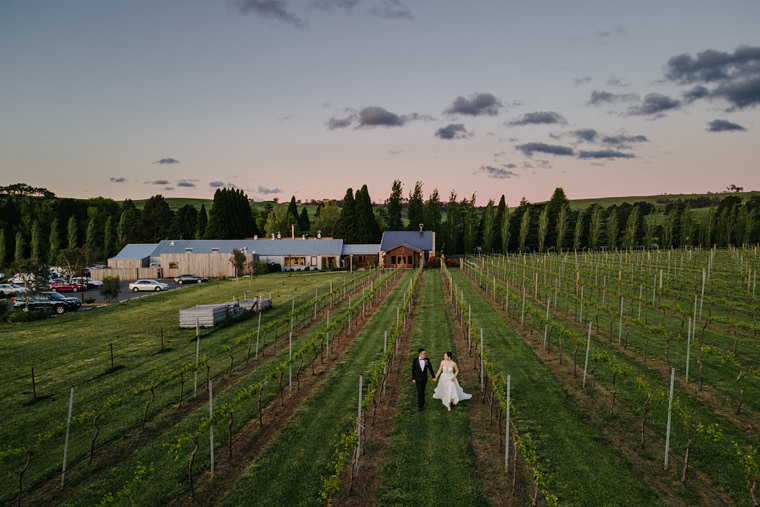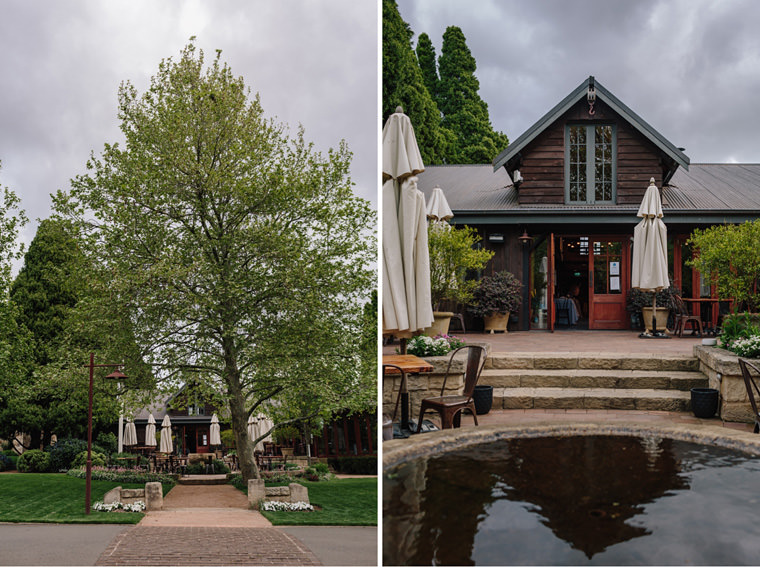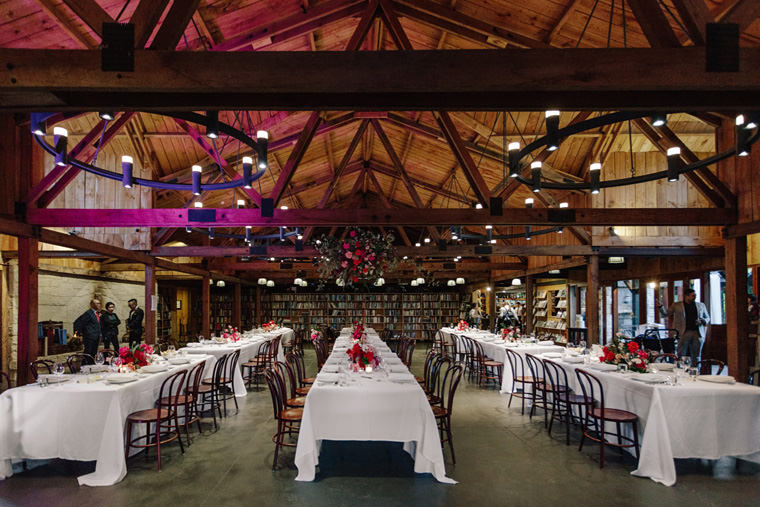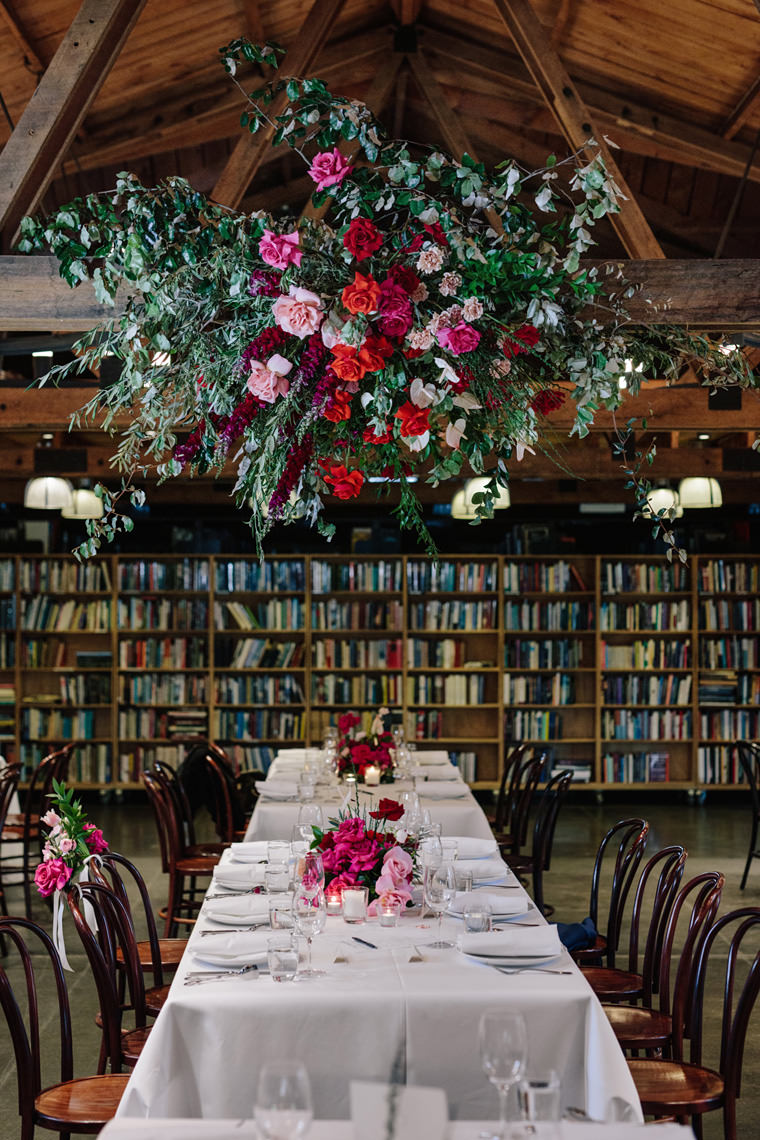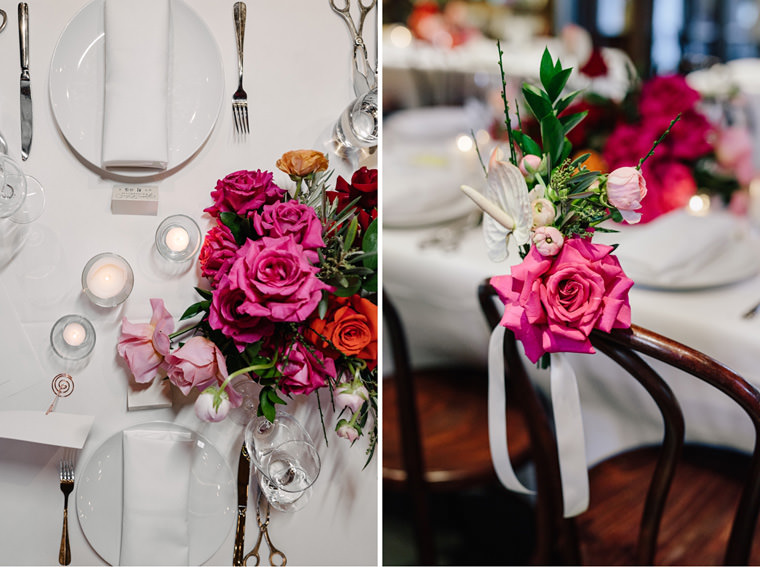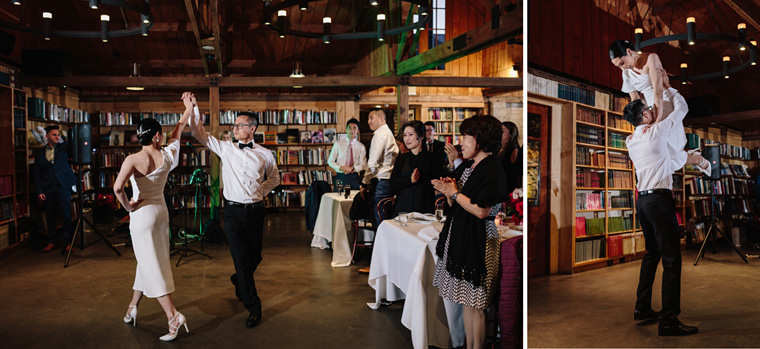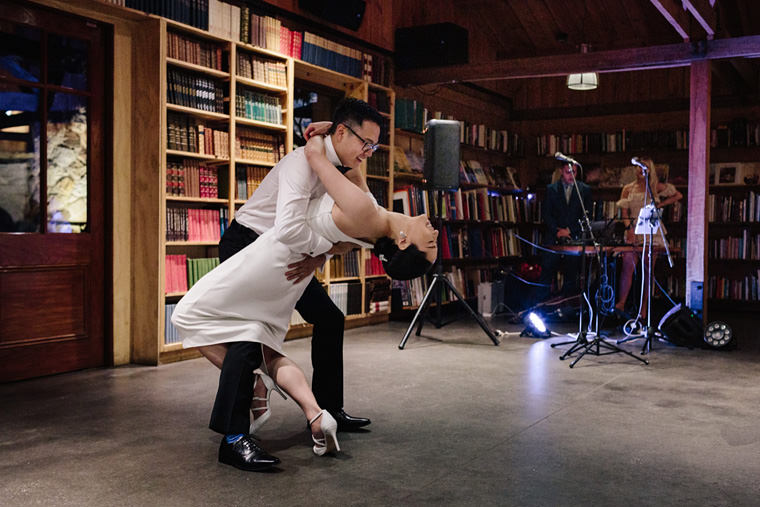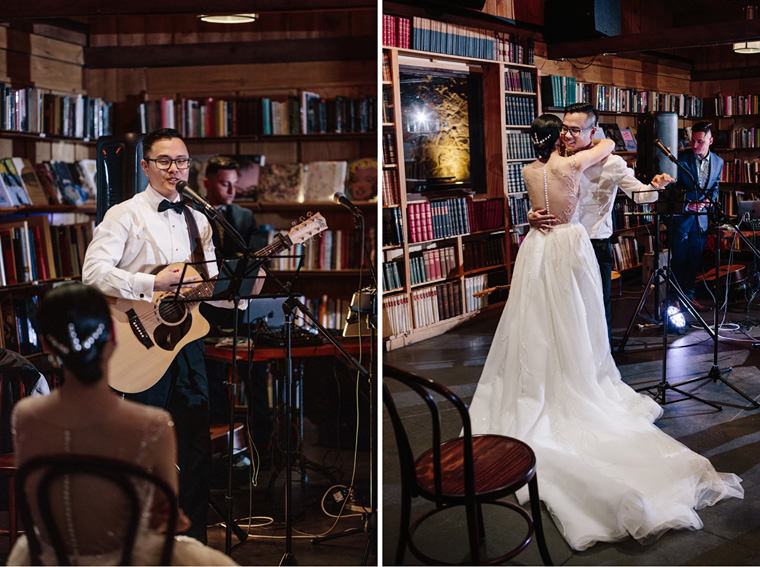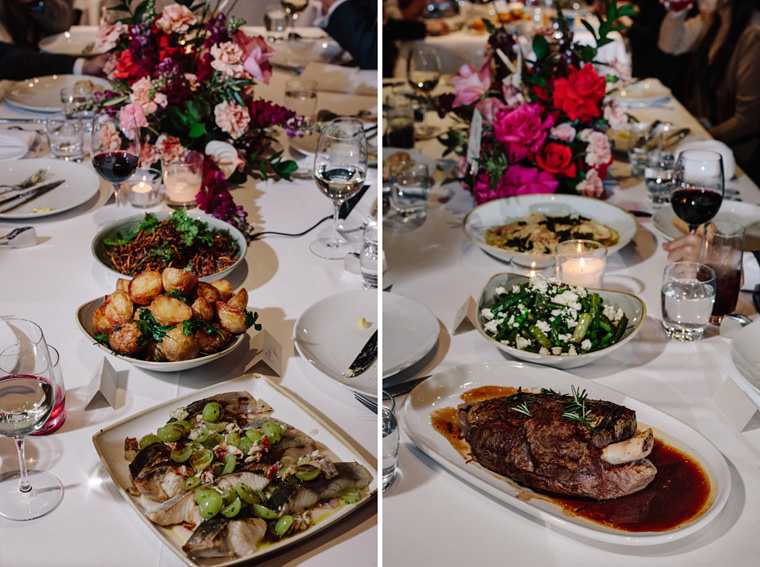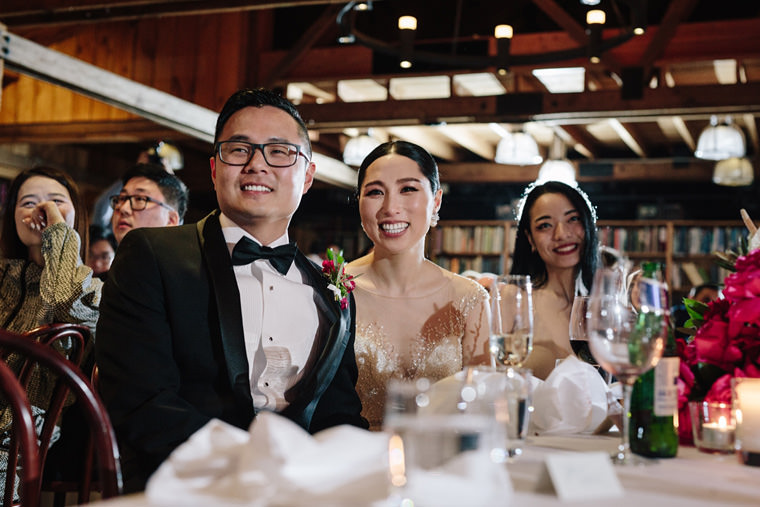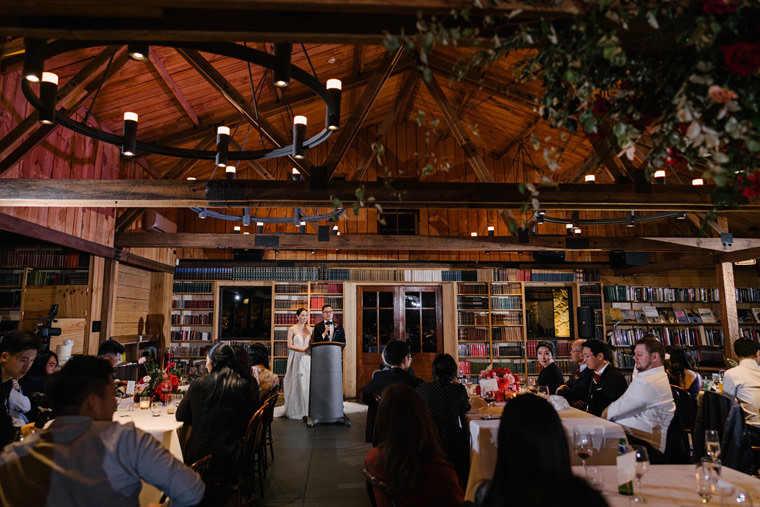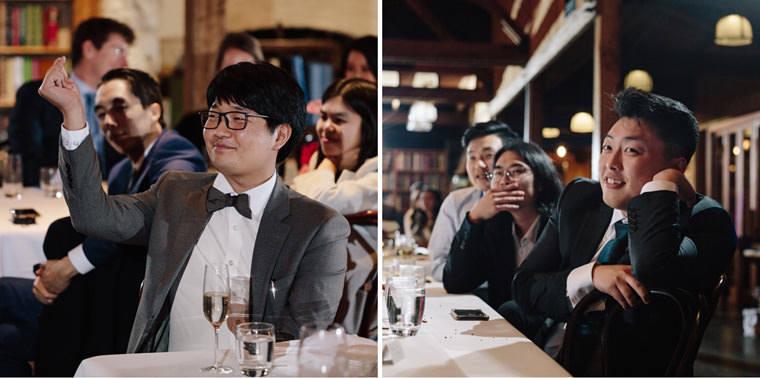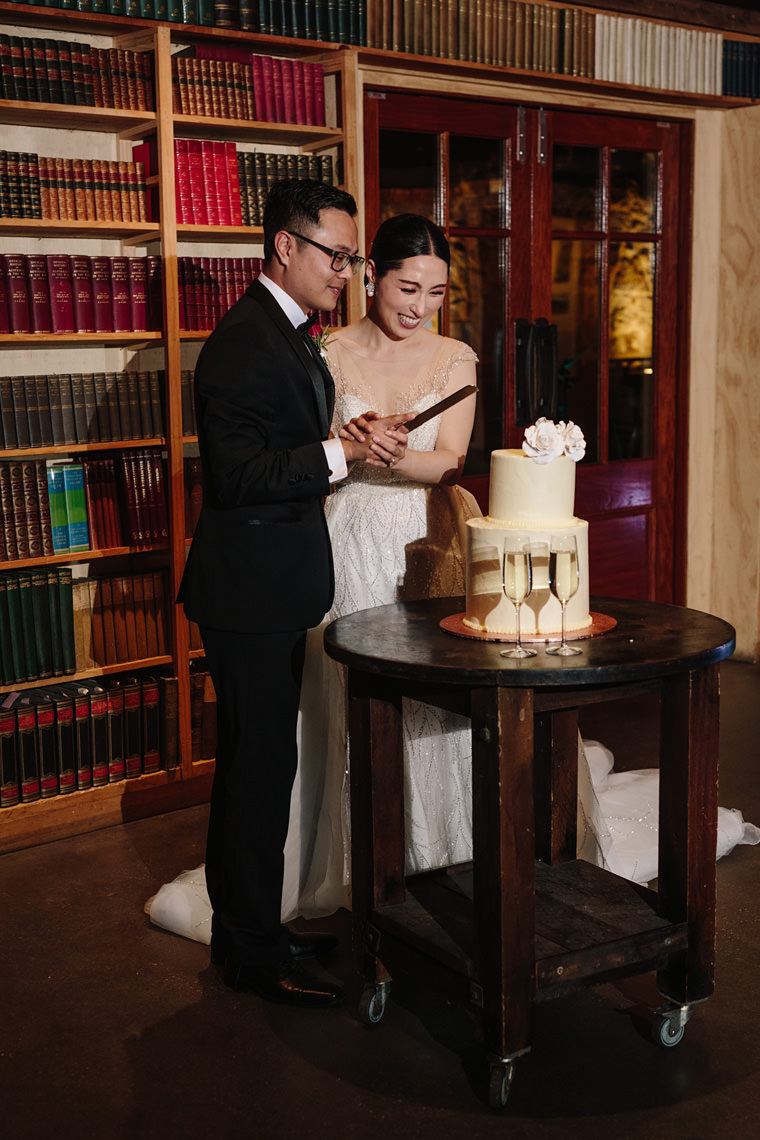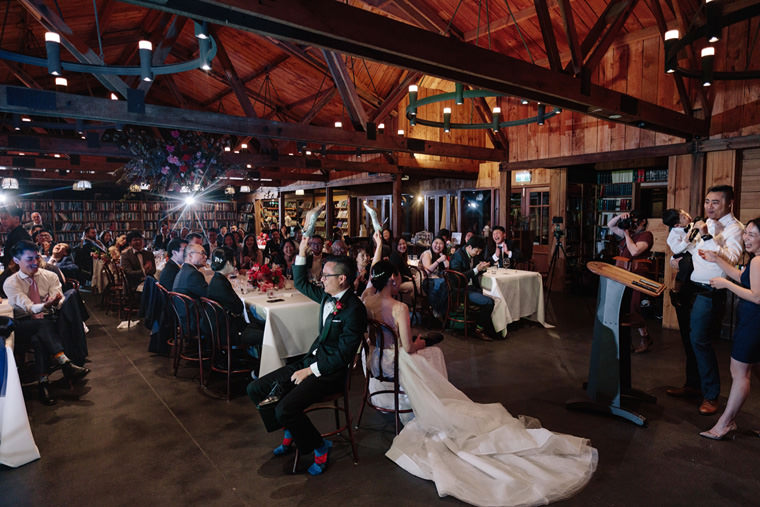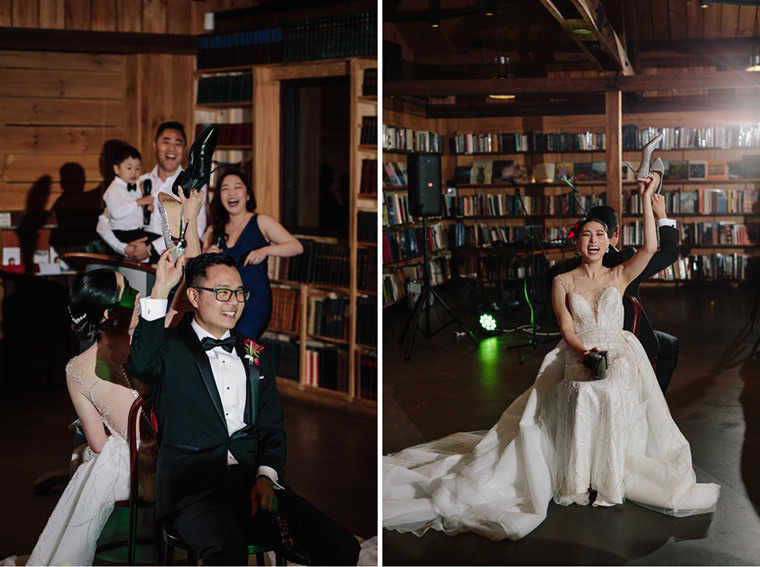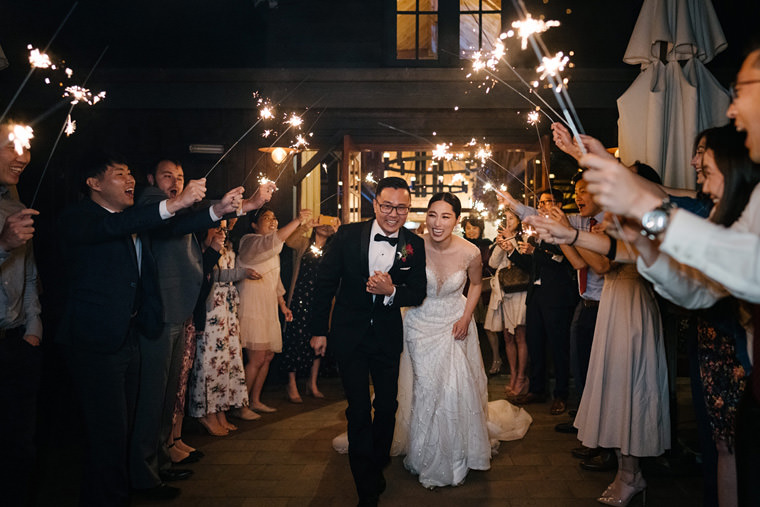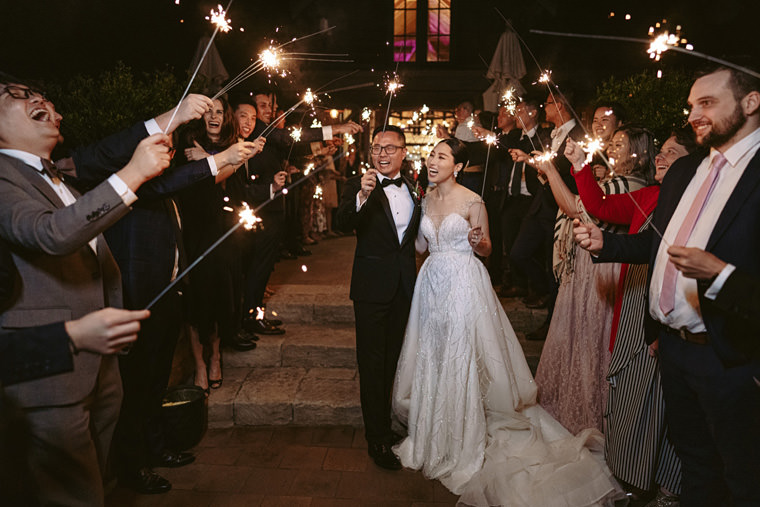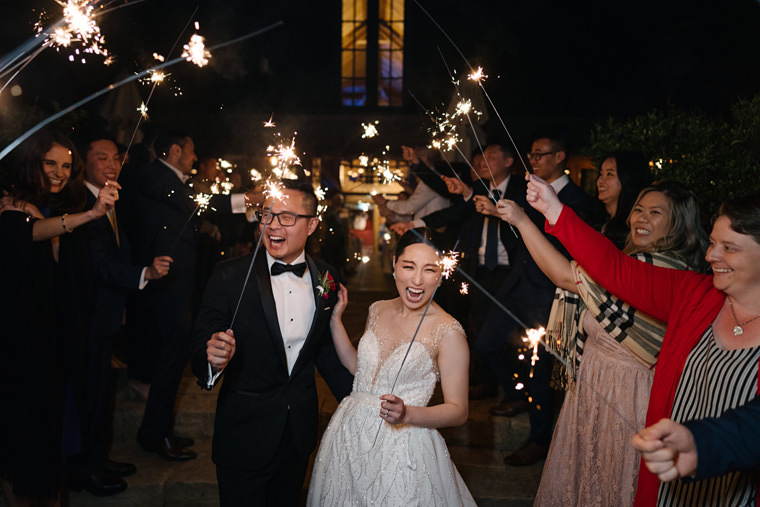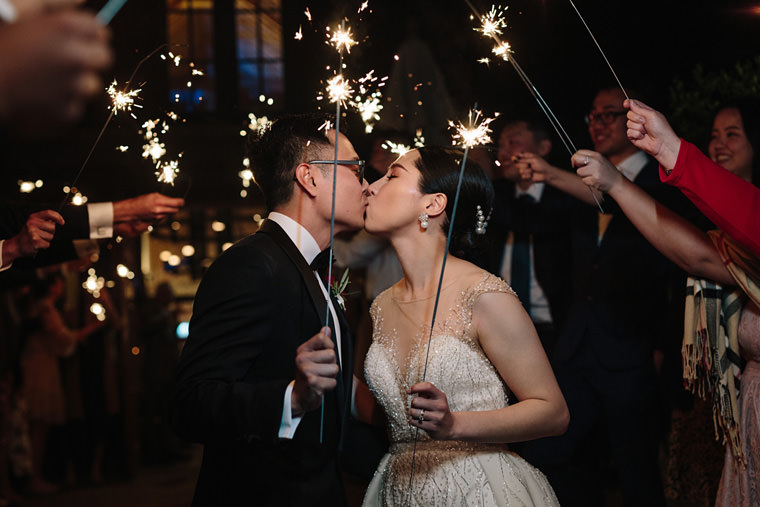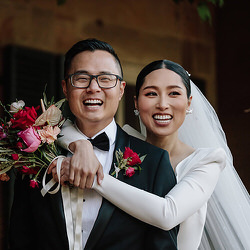 Hilary & Nicola's passion is magnetic, ensuring you feel stress free and comfortable. Photography is not a side hobby for them, it is a full-time passion and you can witness this in the extraordinary lengths they go to planning how to capture the entire day. Their artistic attentiveness and editing skills are unbeatable – thank you for the magical shots! I'm personally so thankful I could trust Hilary & Nicola to do all the organisation, planning, documenting and editing so that we could soak in every moment of our special day. We recommend them without any hesitation – this duo is at the top of their game and they're humble about it too!