We just love to photograph a wedding in the Southern Highlands, it is home to the most stunning venues in NSW. Between the towns of Bowral and Berrima lays the stunning Bendooley Estate, which has becomes something of a second home for us, we know the grounds intimately and which spots look their best at which time of day. It's truly hard to take a bad photo at Bendooley!
What more could a wedding photographer ask for – well an incredibly unique, funny and loving couple, that's what! These guys sure delivered – we had so many laughs. A Filipino wedding tradition of bringing 13 coins as a symbol of prosperity was given a pirate twist with Scott bringing a treasure chest of gold medallions.
Scroll to the end and check out the wedding cake, it is something else!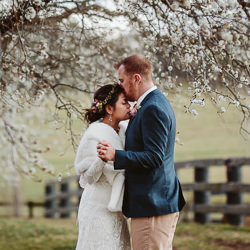 Hilary and Nicola were wonderful throughout the entire process and were super professional. They knew the venue well and captured the most amazing shots in weather that almost blew the wool off the sheep. Also, when it was getting too cold they had a sweet little bottle of rum to warm our bones. They were great with all our guests and everyone had a splendid time with the photobooth… Not to mention the totally awesome props!