Sarah and Dan are legends. They are one of those great couples that are hard to take a bad photo of, they light each other up and constantly make each other crack up with just a look. They say "We are super strong because we can laugh at each other, just as much as we love each other. We have each others back from now until the end of time".
Dan and the boys got ready at the historical Peppers Craigieburn set on the outskirts of Bowral. It was an ideal location for the grooms prep, with its rustic barns and grand gardens it has so many great photo locations and gritty backdrops.
Sarah and her bridesmaids got ready at the picturesque Bendooley Estate Cottages, Sarah said " I was very calm and chilled on my wedding day as everything was sorted." One of the advantages of staying on site meant that Sarah and the girls had plenty of time to explore the gardens and visit the ceremony area to admire the setup hours before the guests arrived. Their flowers feature burgundy, peach and burn orange put together by the talented Jardine Botanic.
Their ceremony was an intimate gathering in the beautiful sun soaked garden in front of the Bendooley Homestead. They had modern understated chuppah adorned by matching flowers. Celebrant, Carley Macleay, had the crowd in tears and then stitches of laughter as she revealed some stories about the couple especially describing how these two met. "We met out one night. It was meant to be a girls night, which is how it started….not exactly how it ended".
As the sun went down and the icy Southern Highland night set in guests kicked back by the fire inside the Berkelouw Book Barn and danced the night away to tunes by the always on point XYDJ.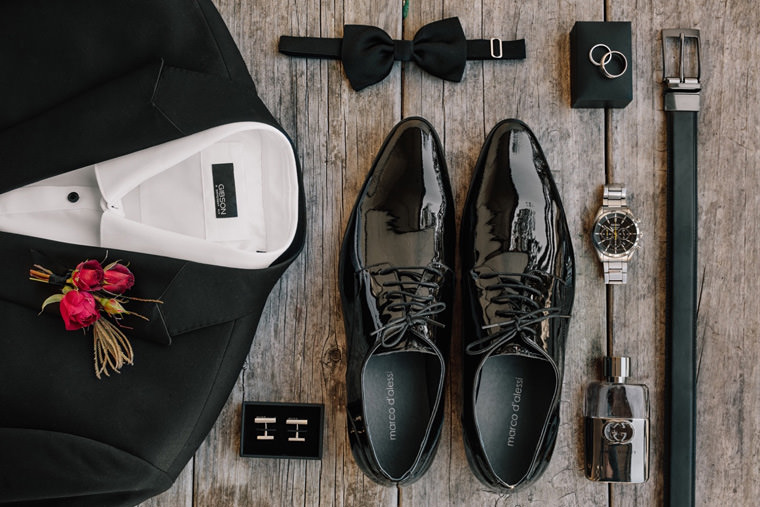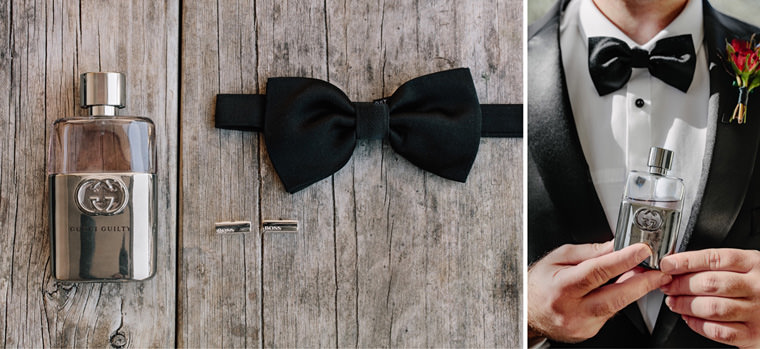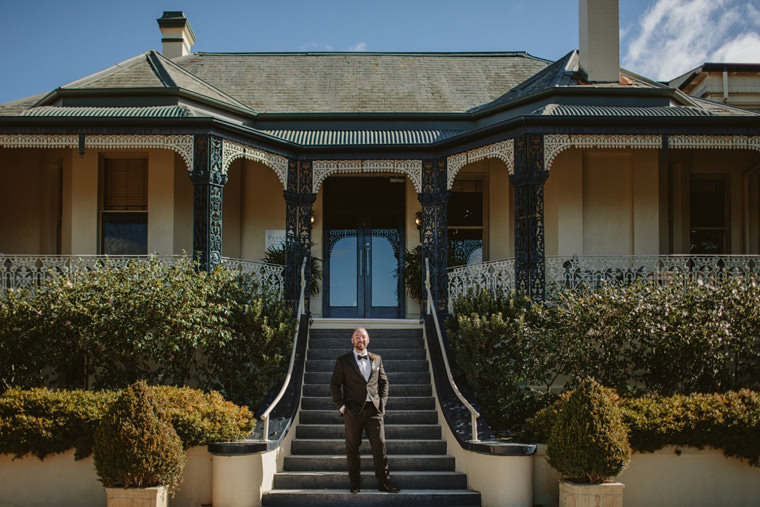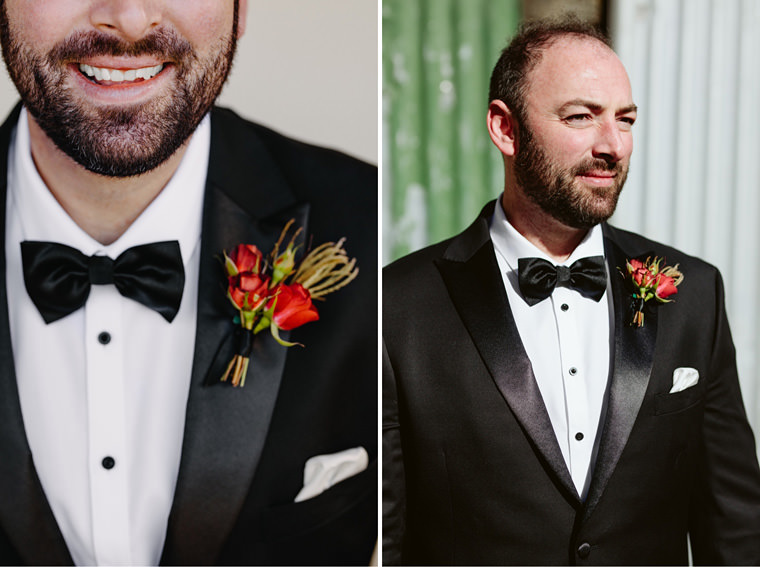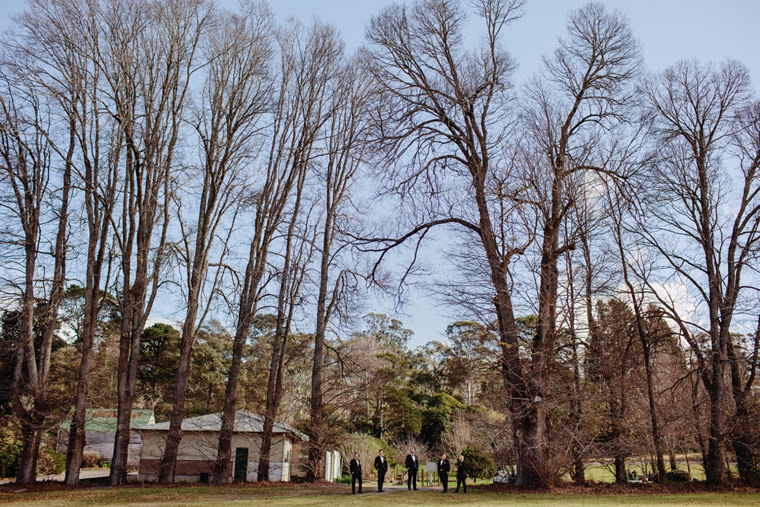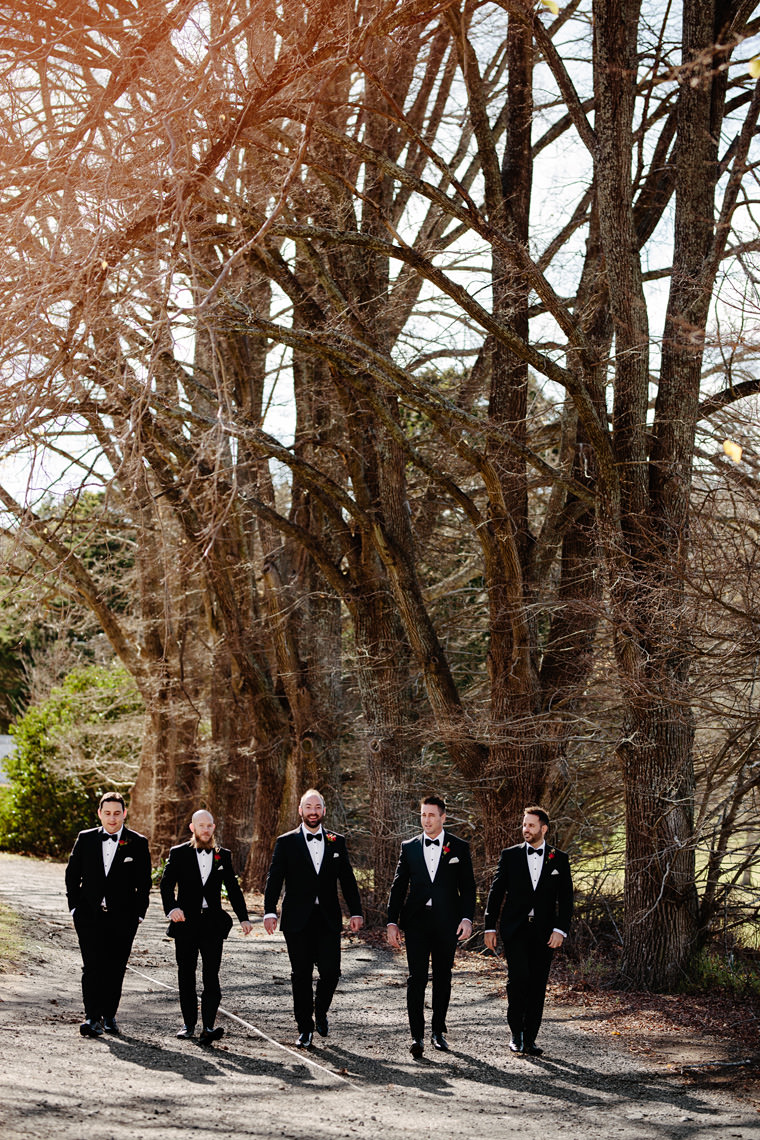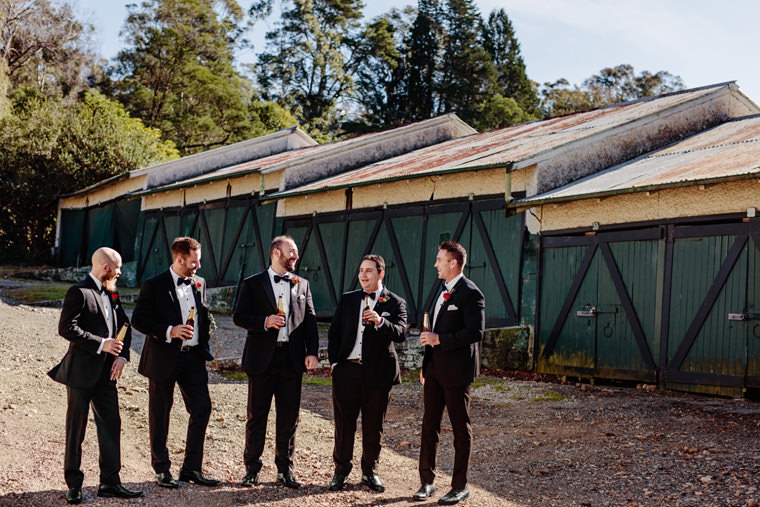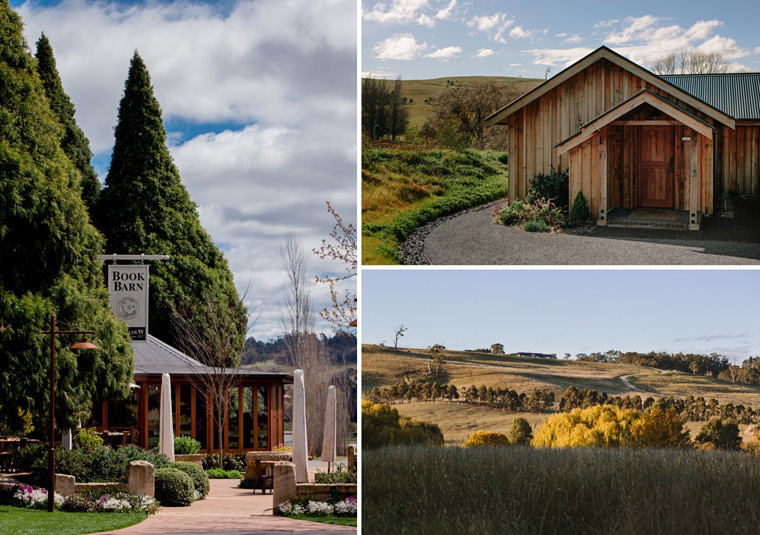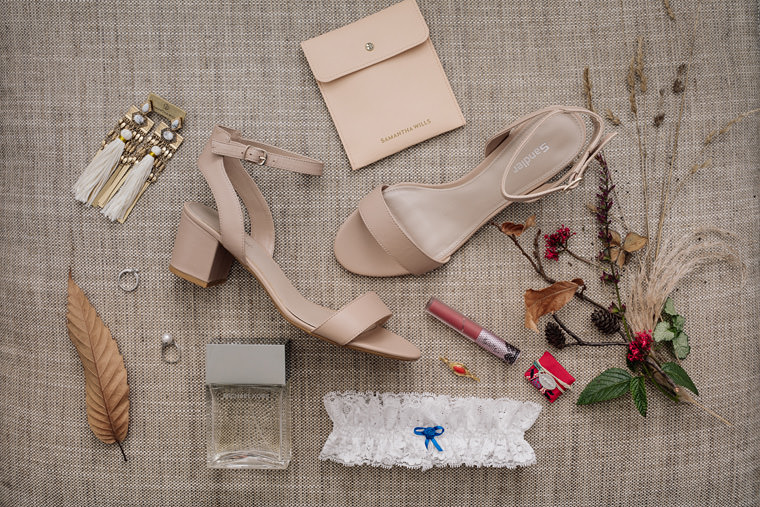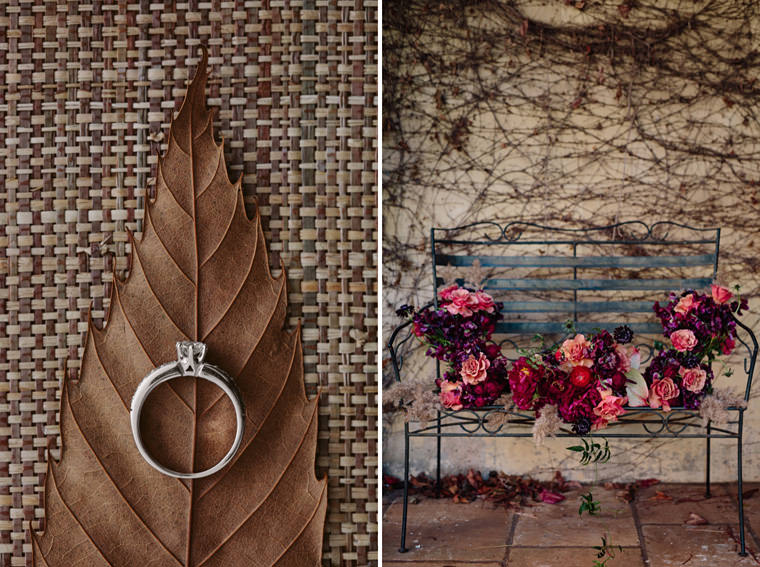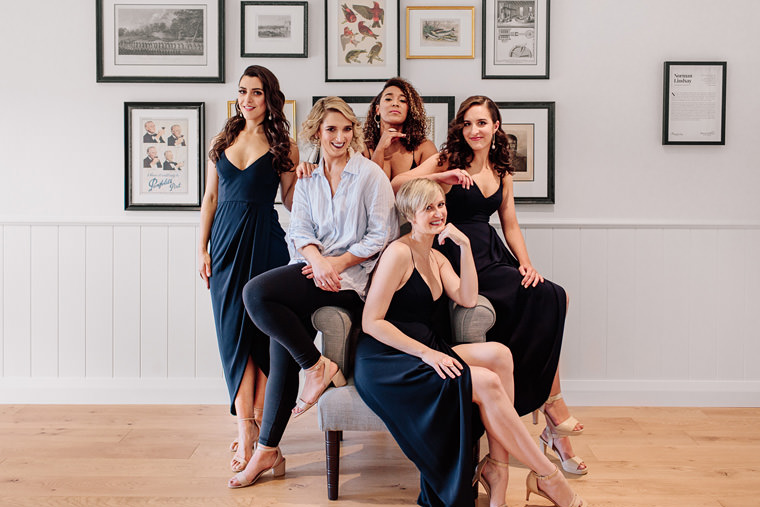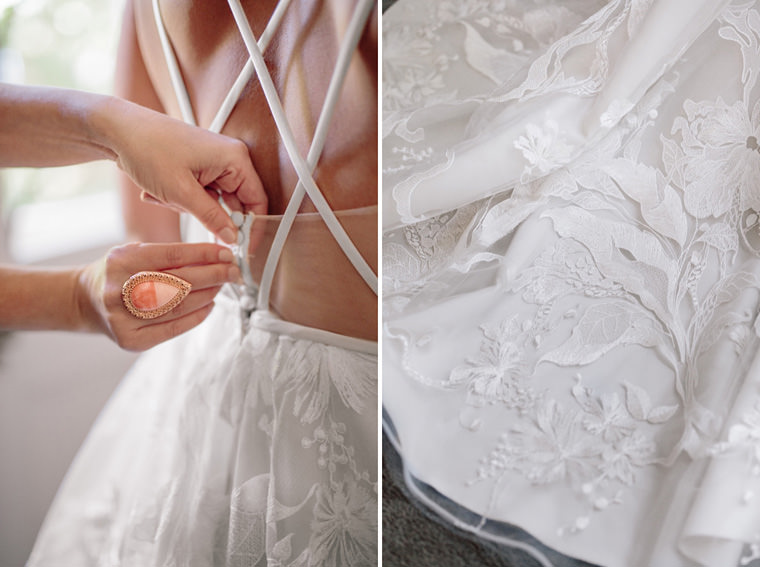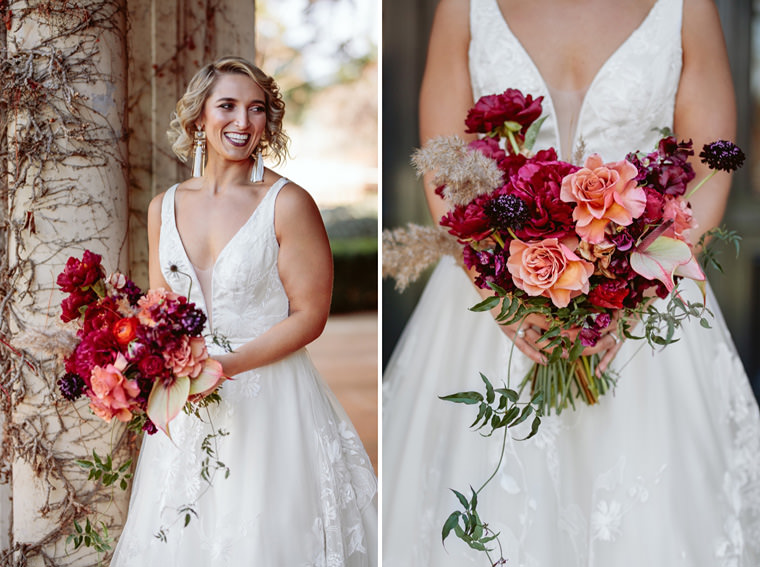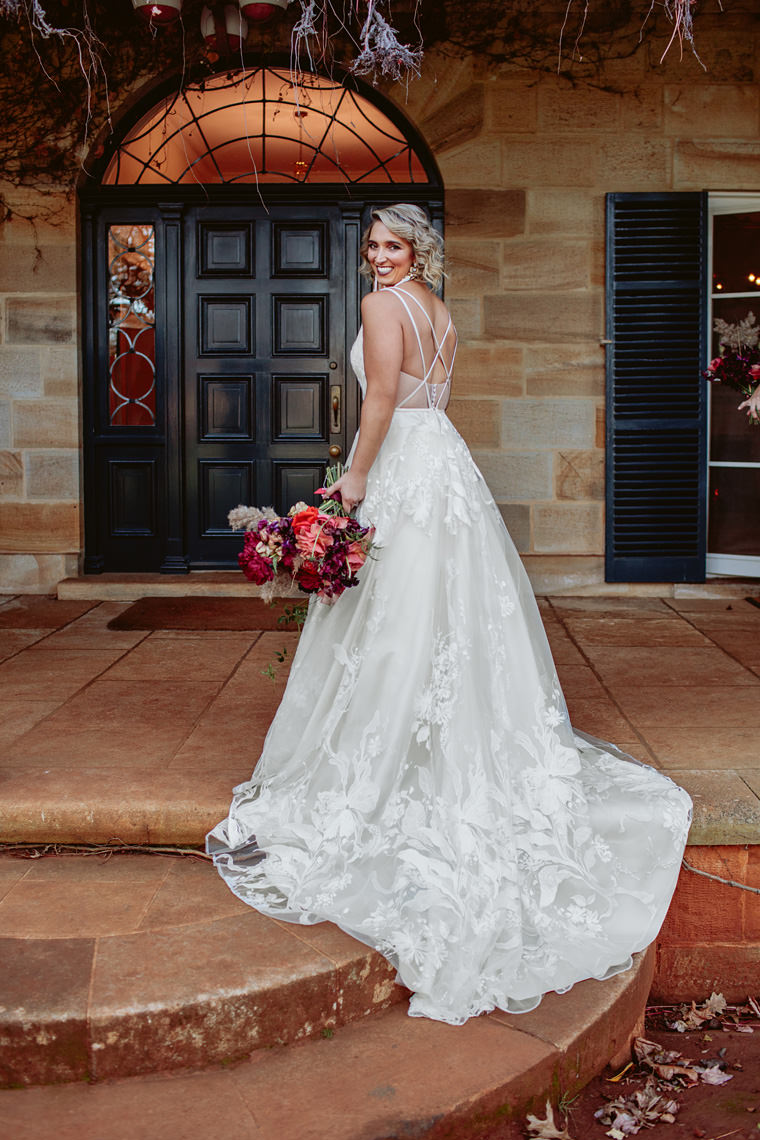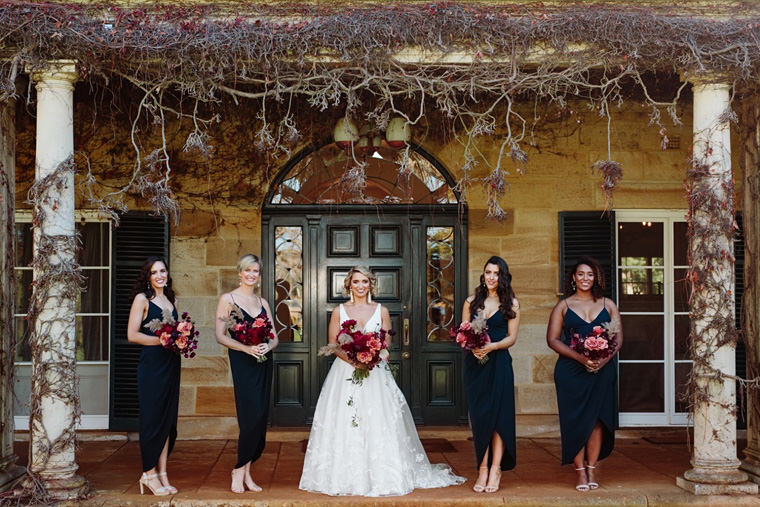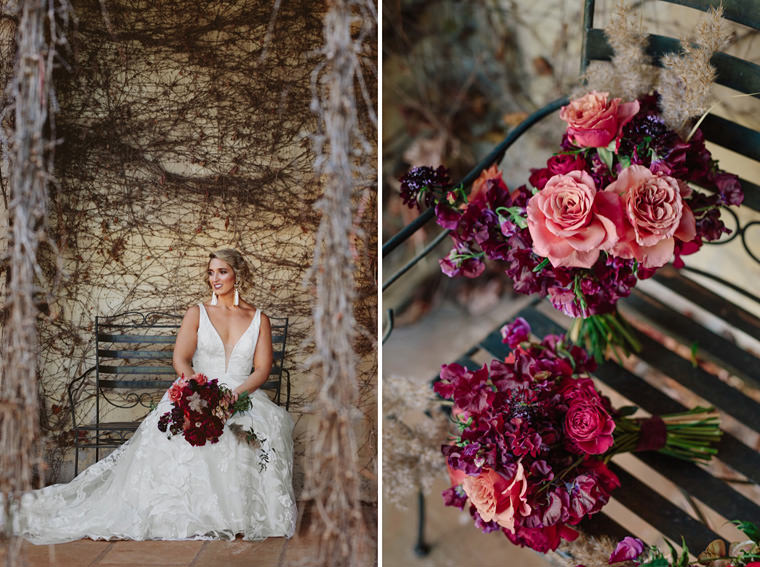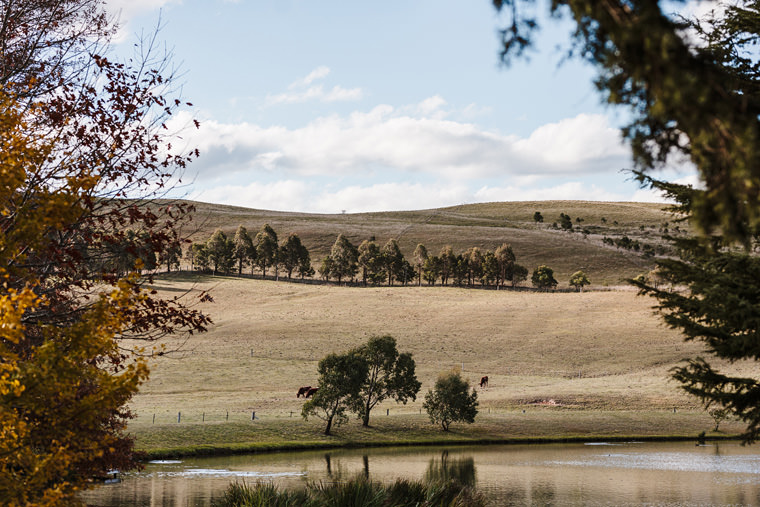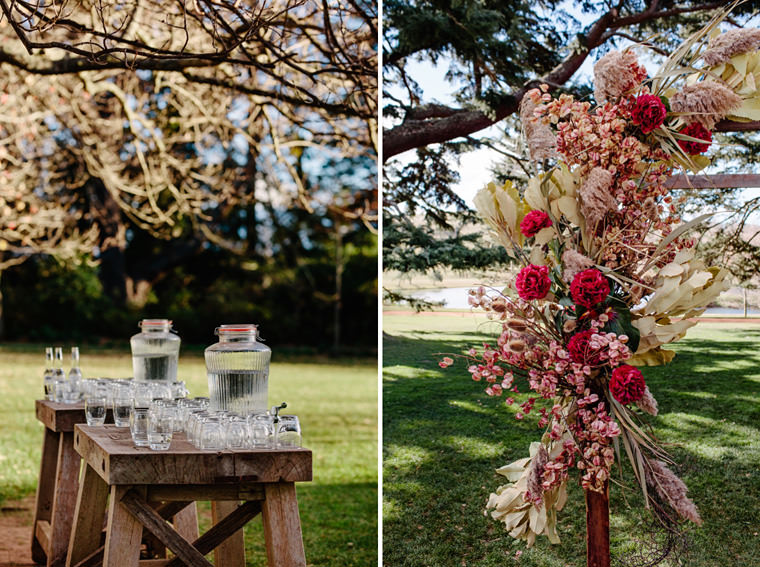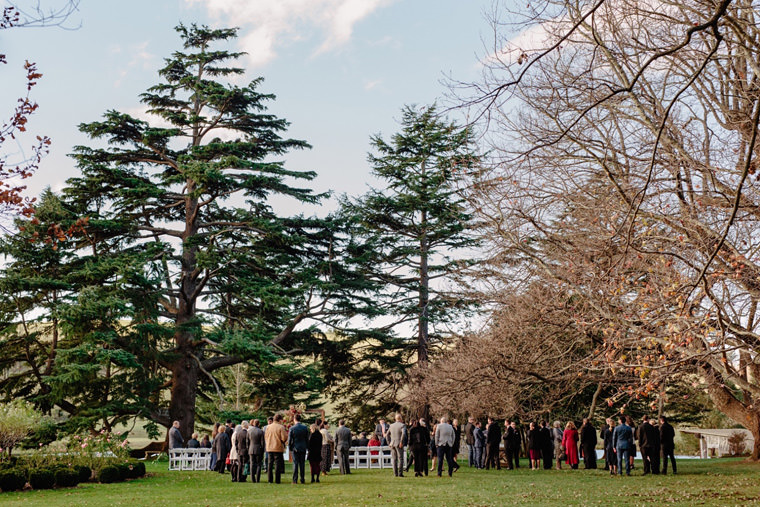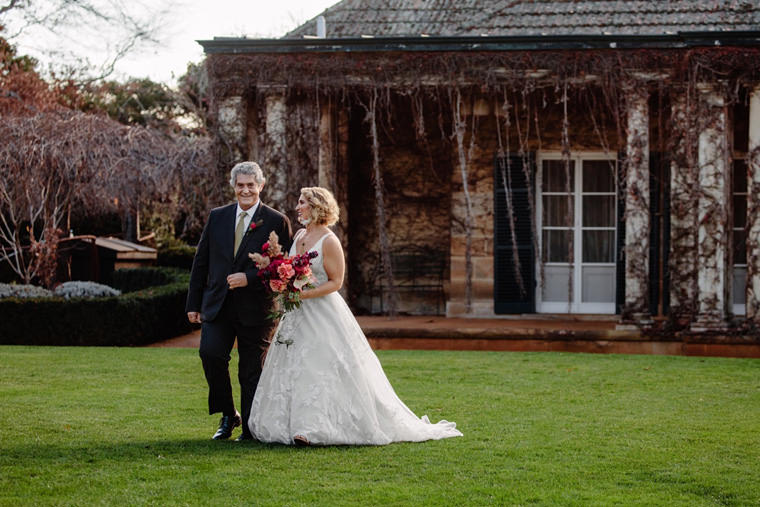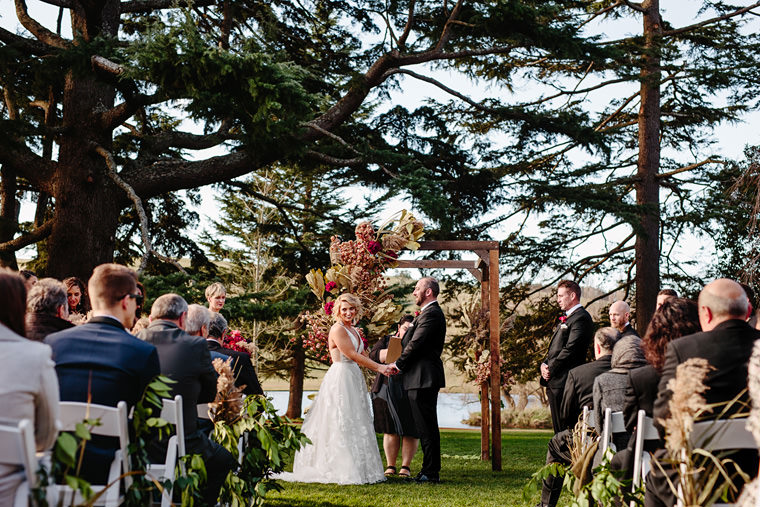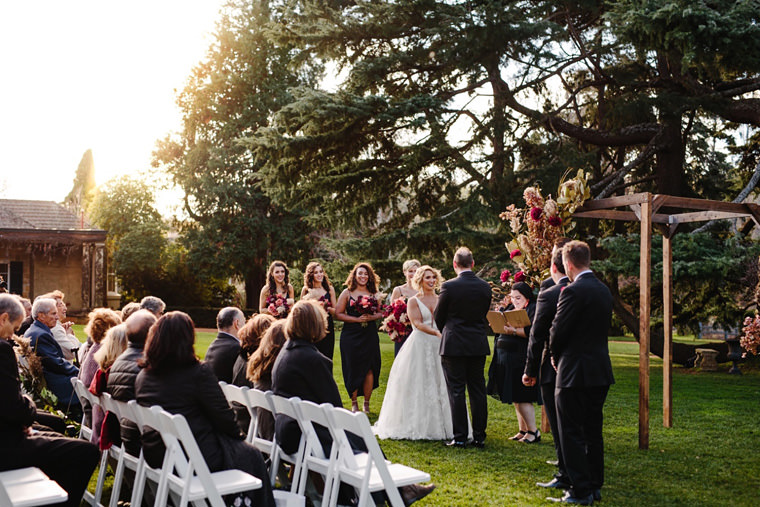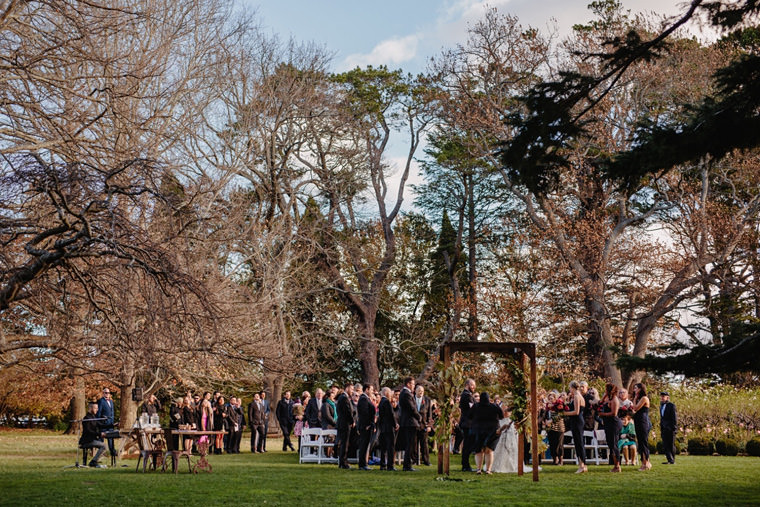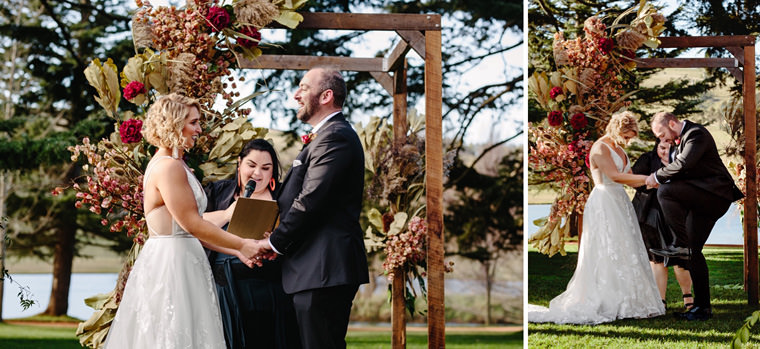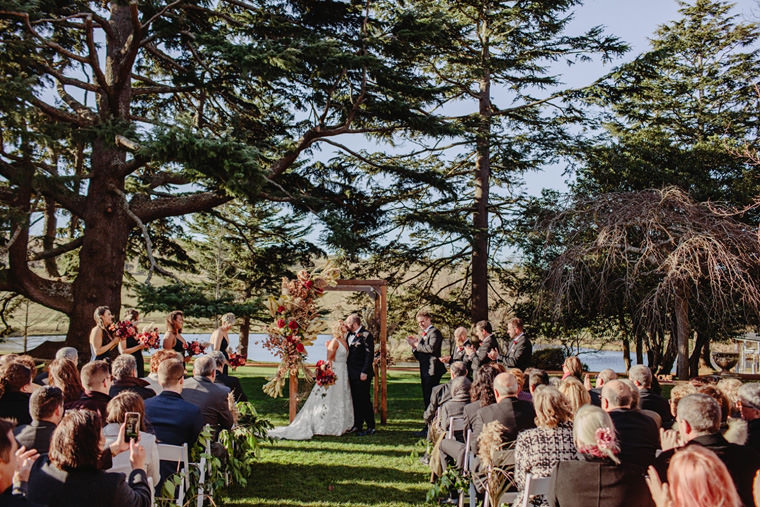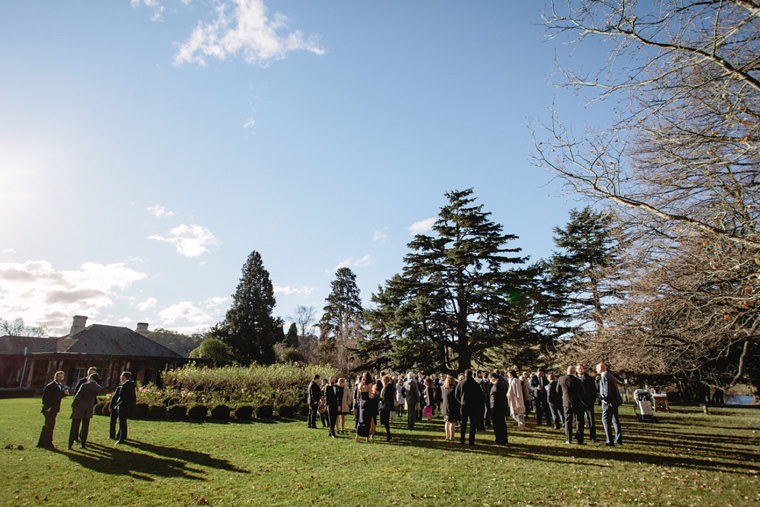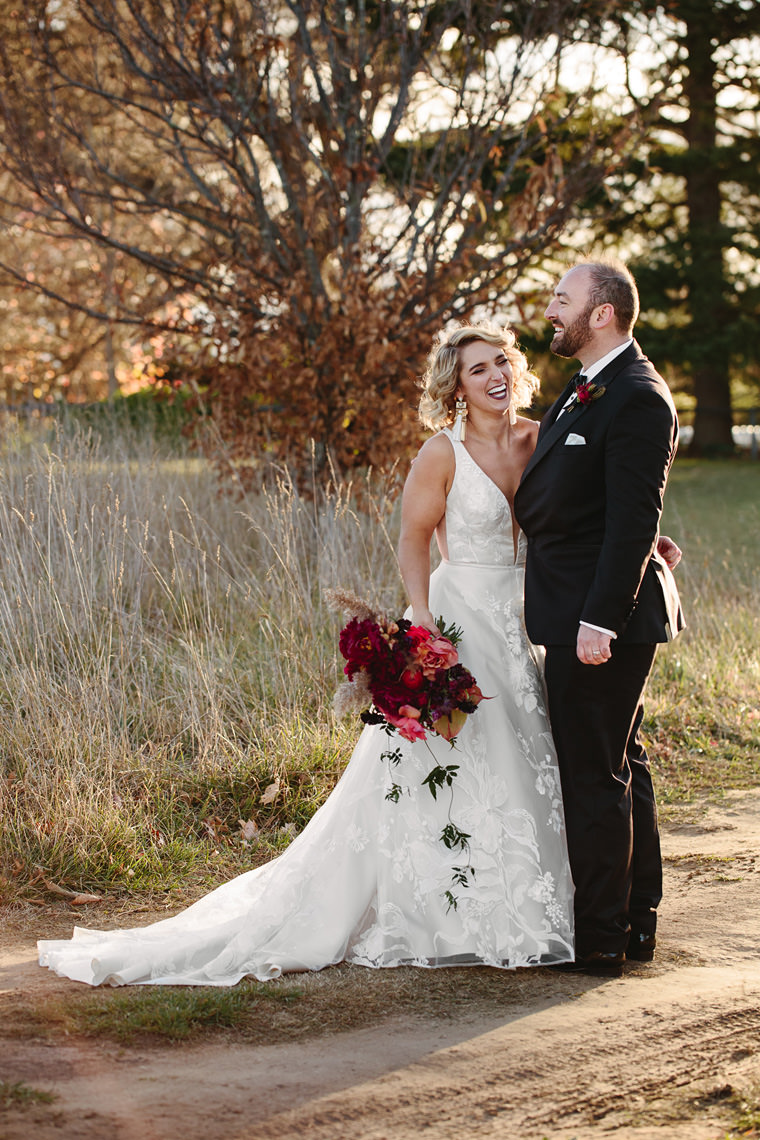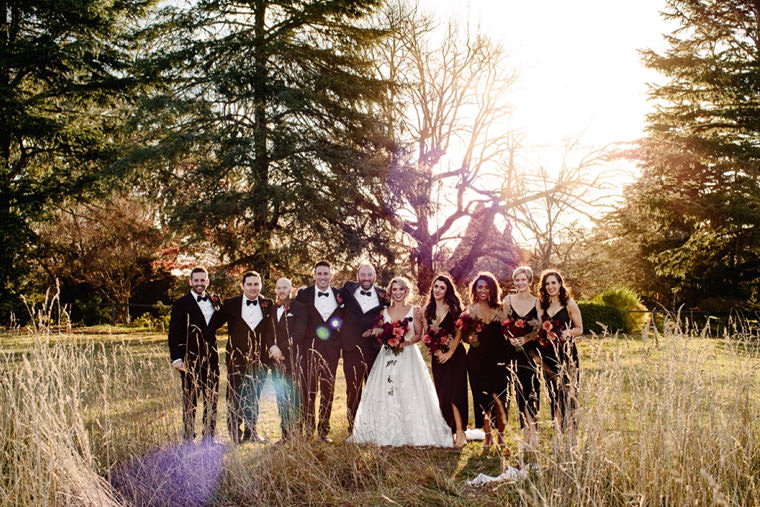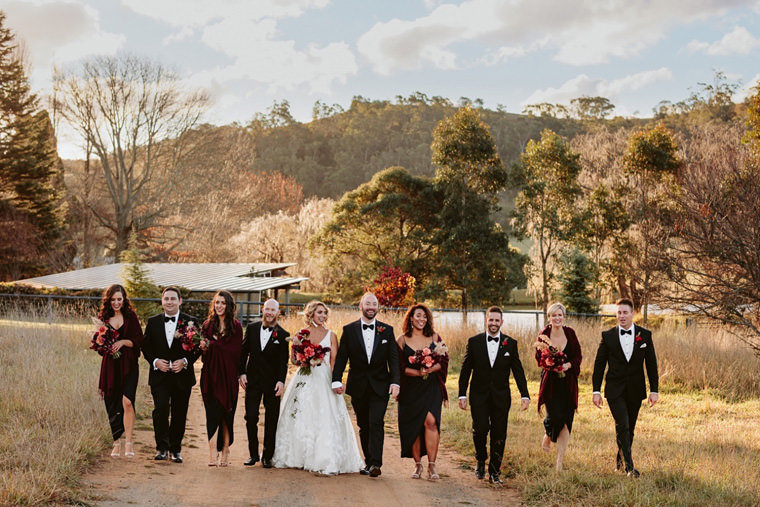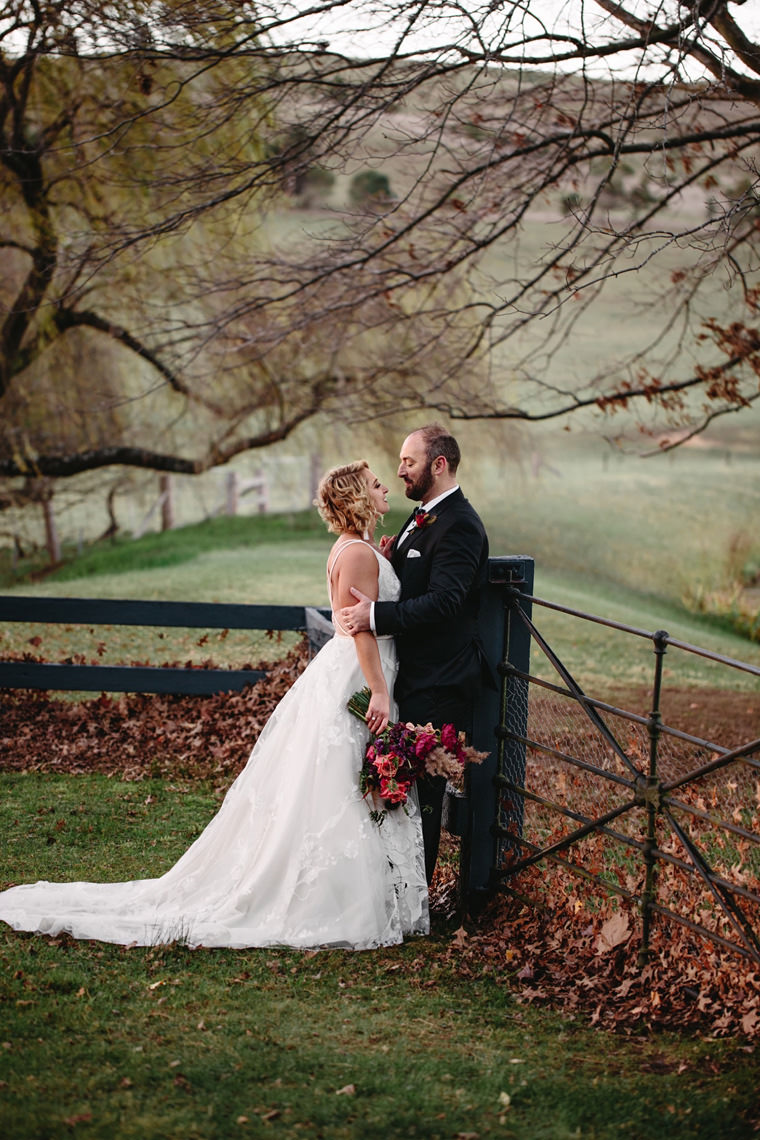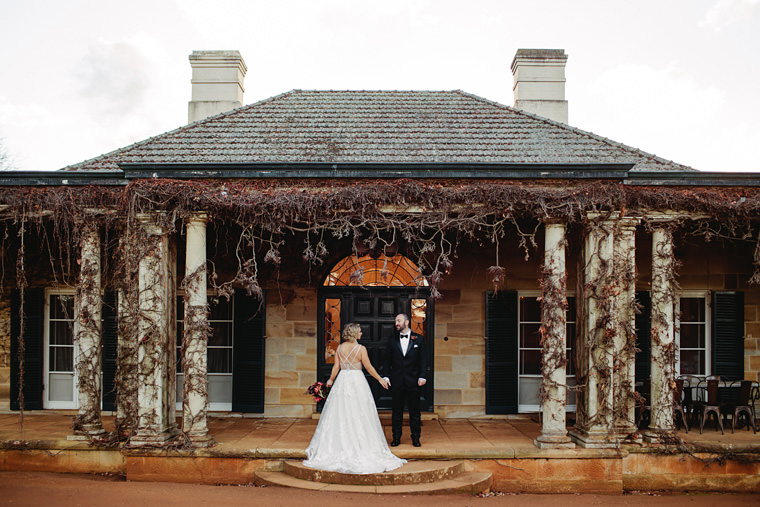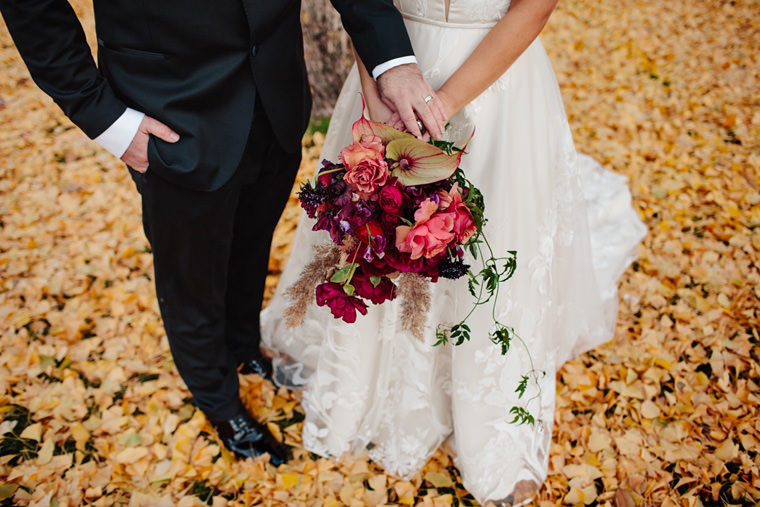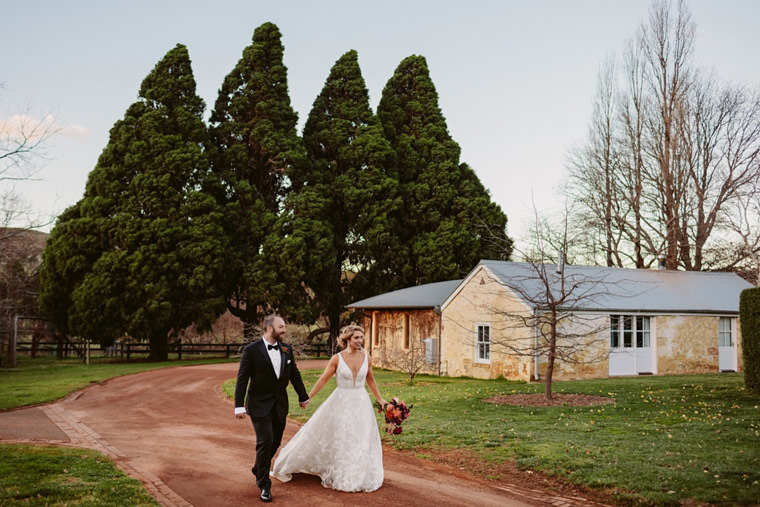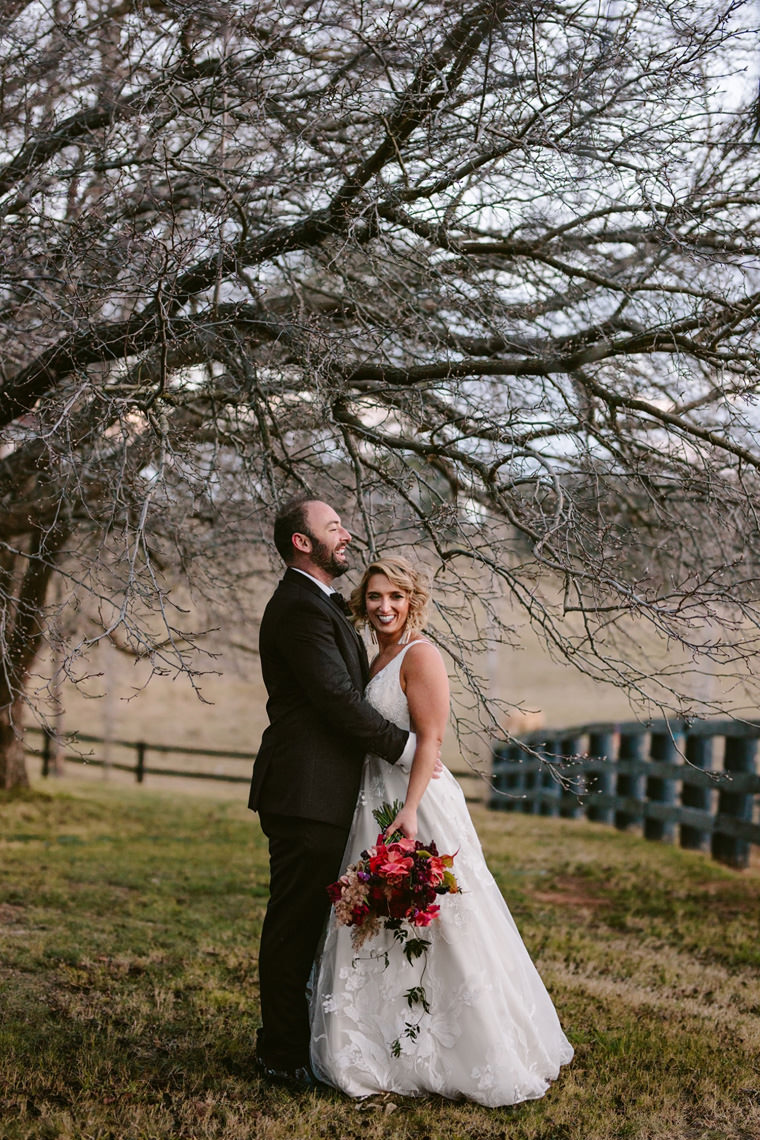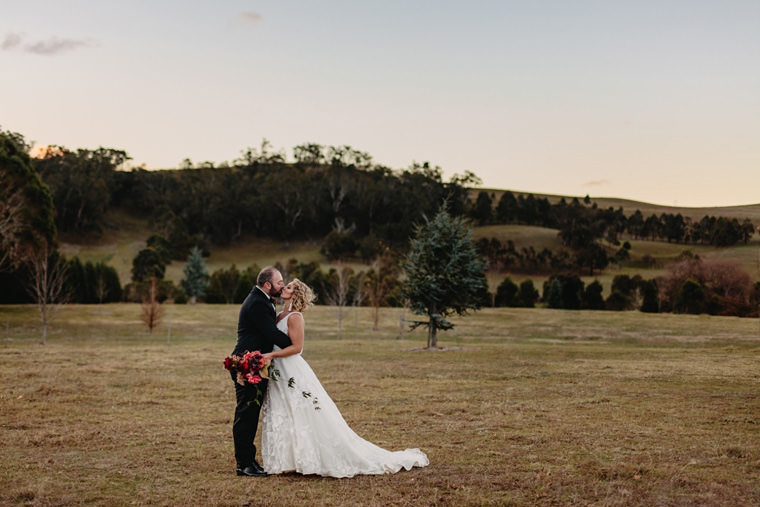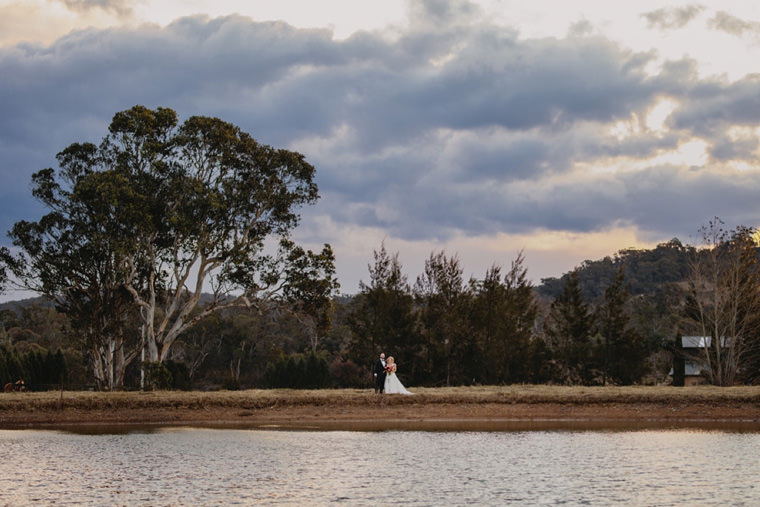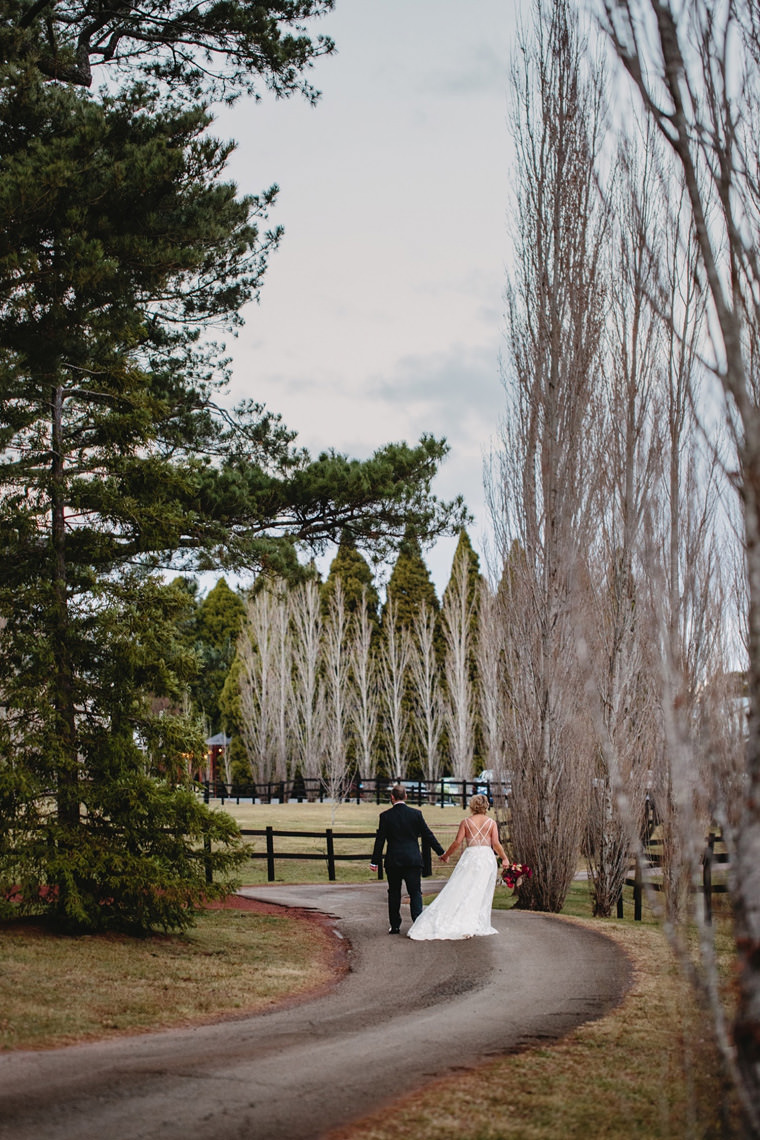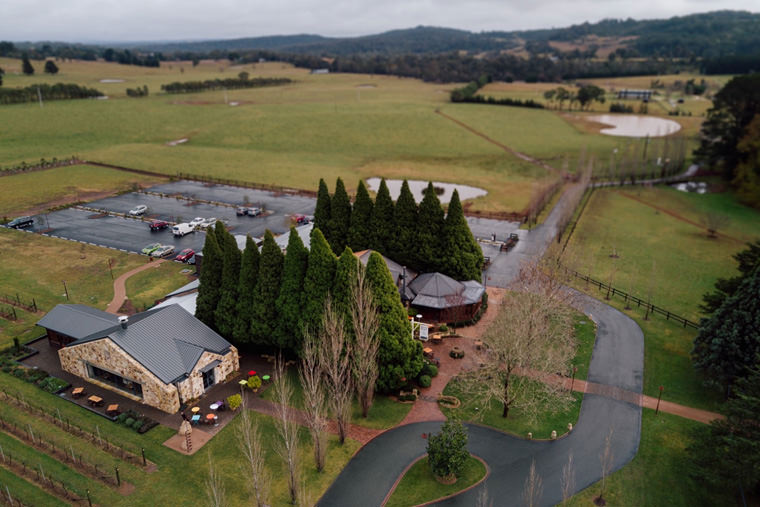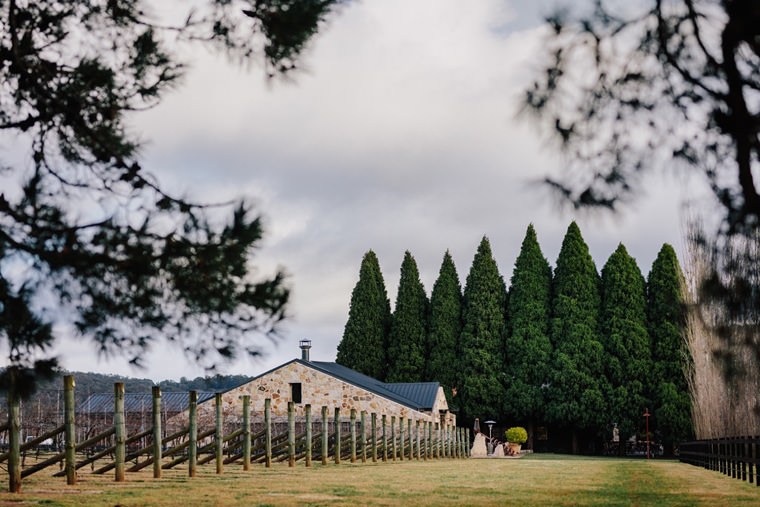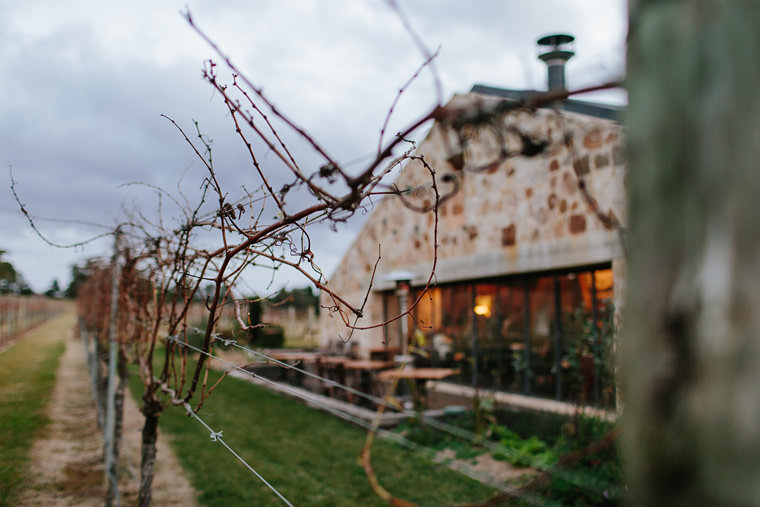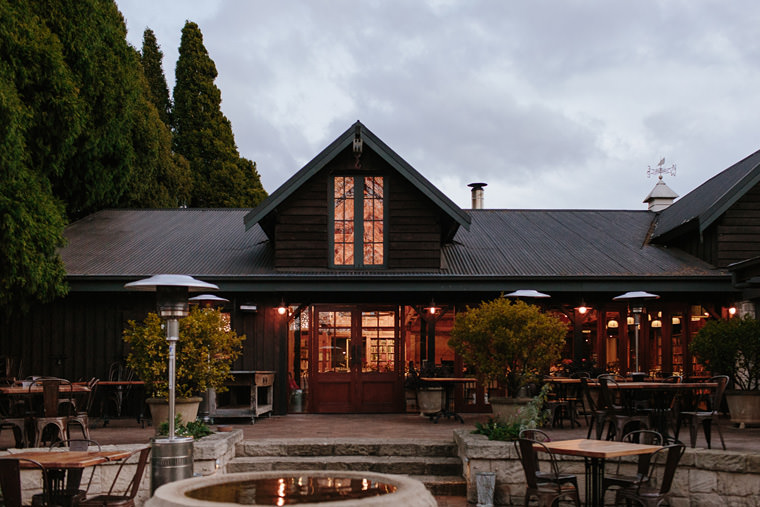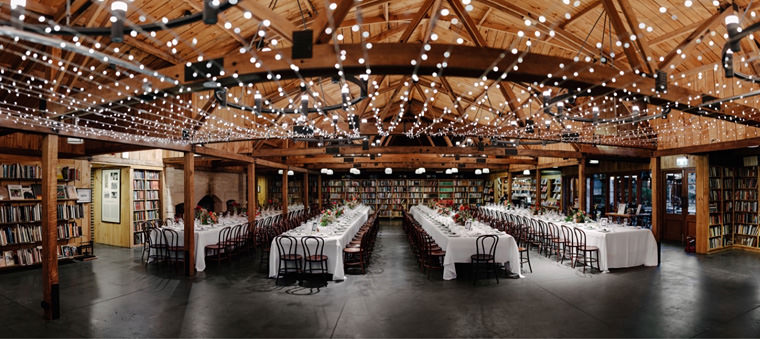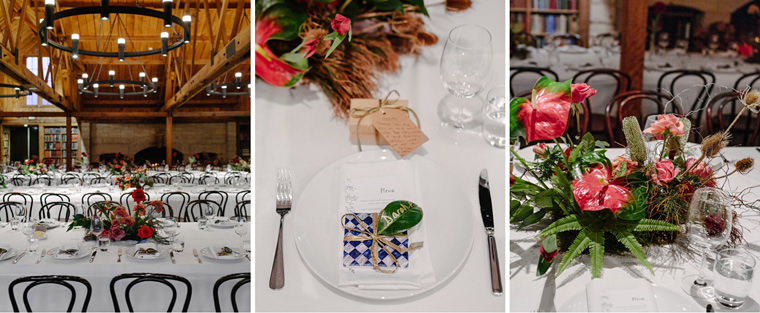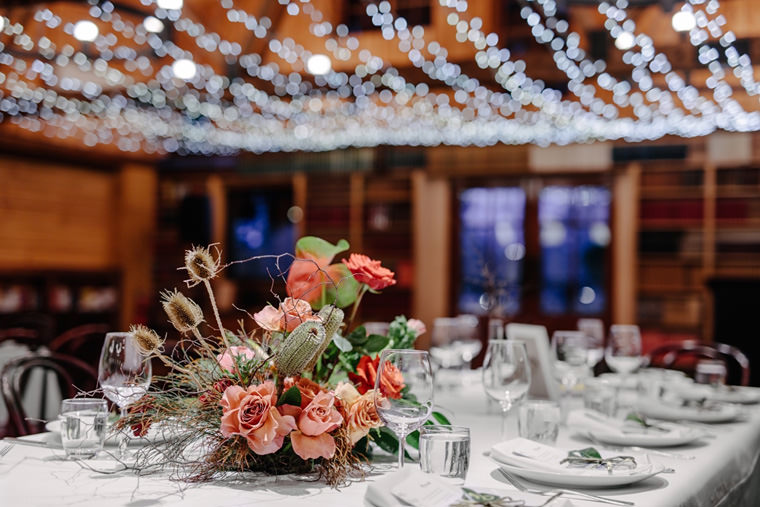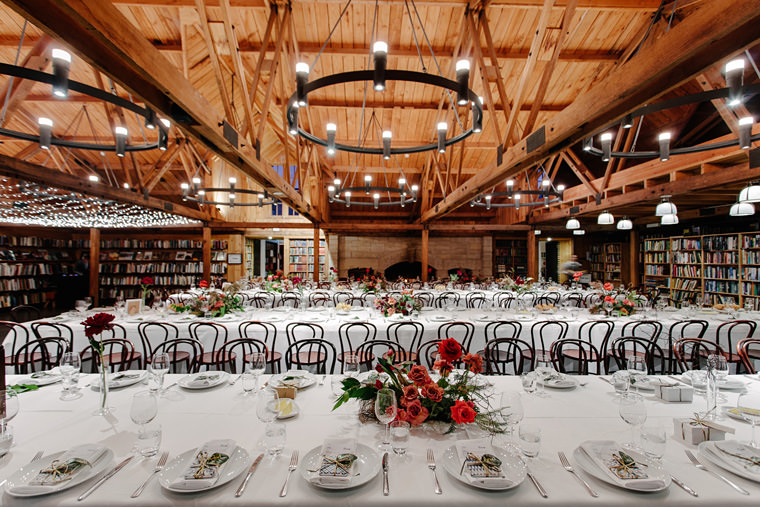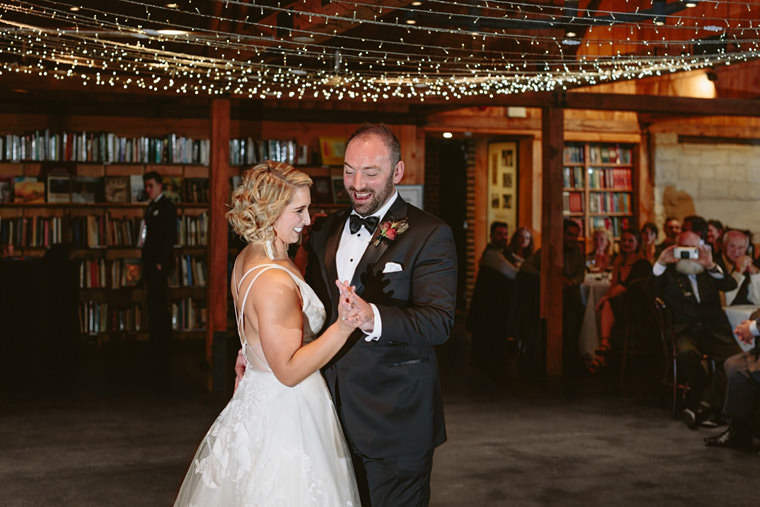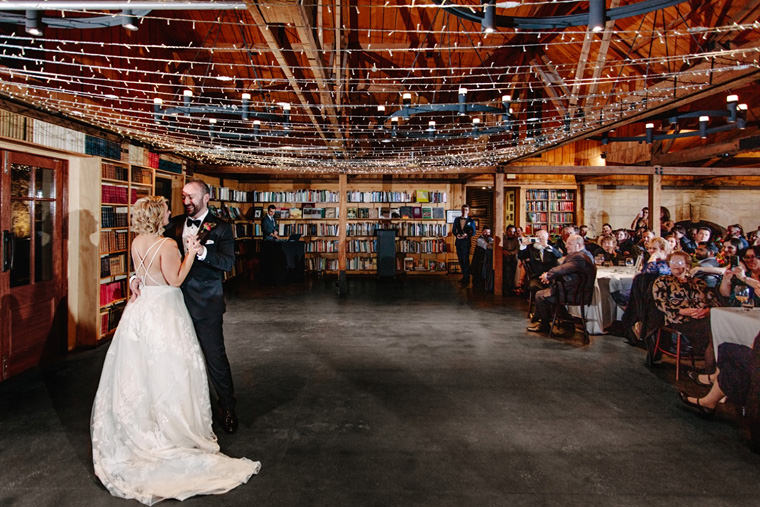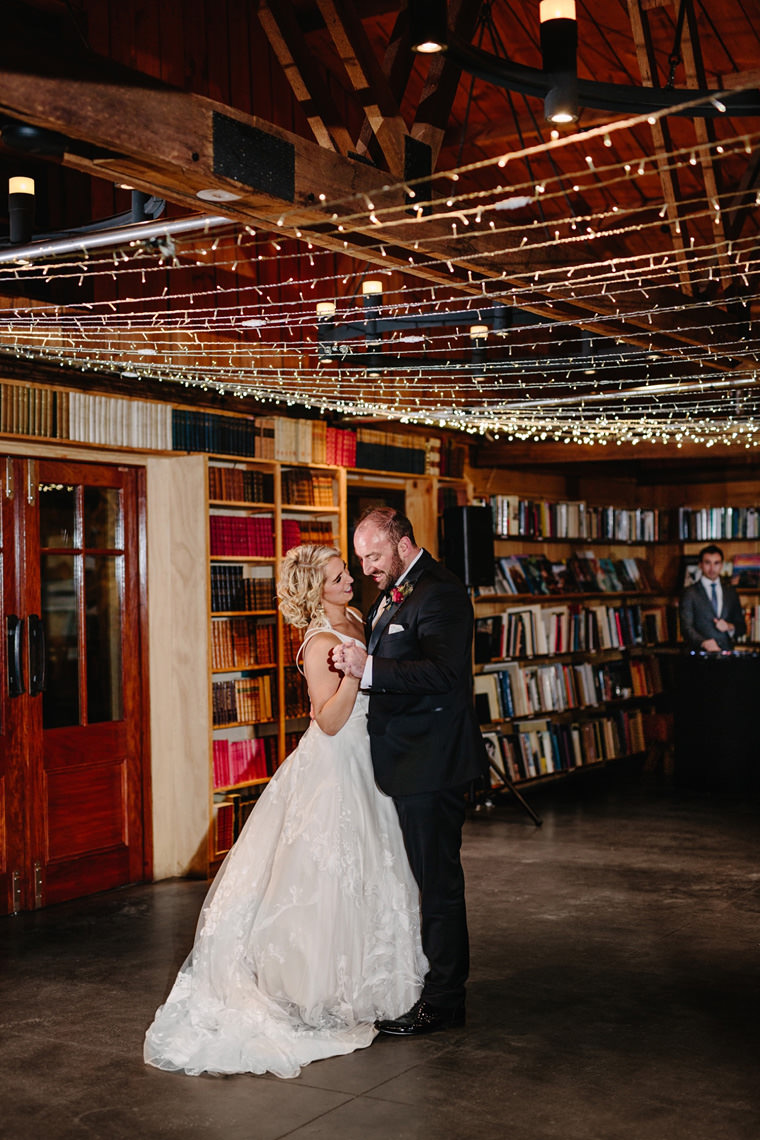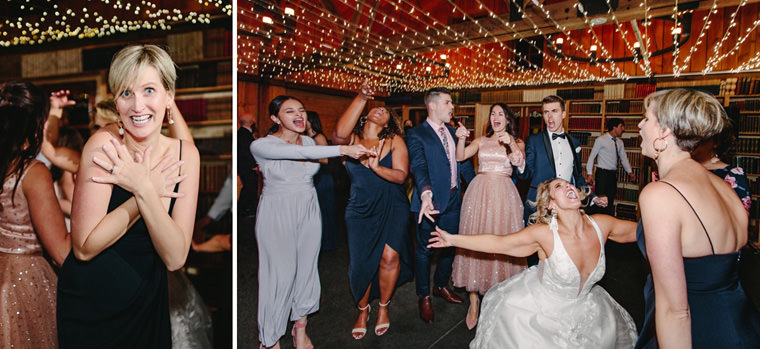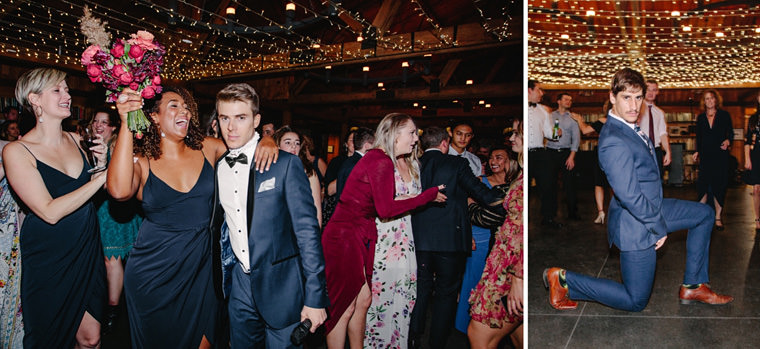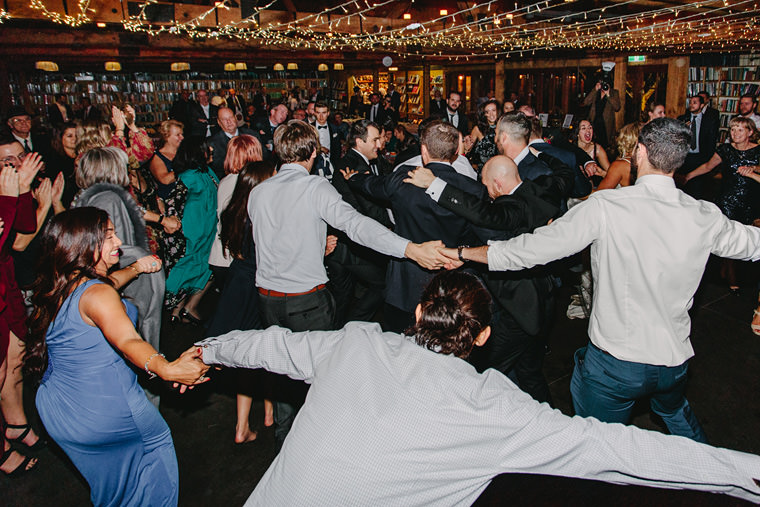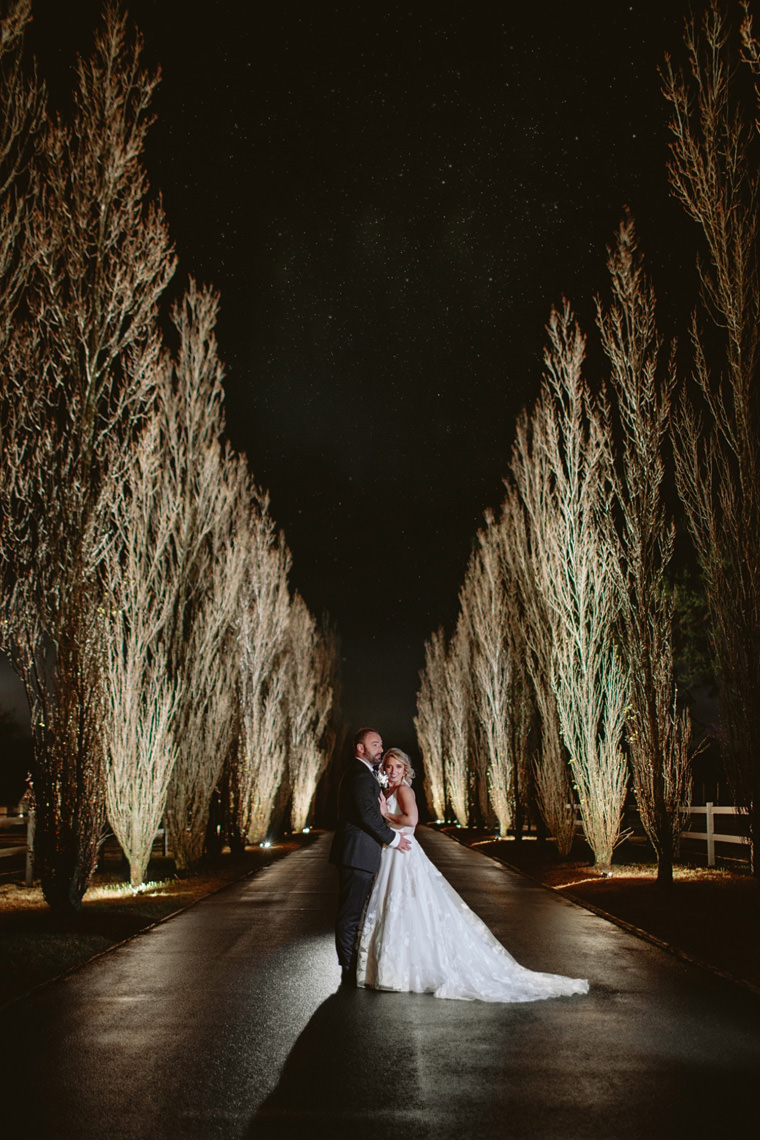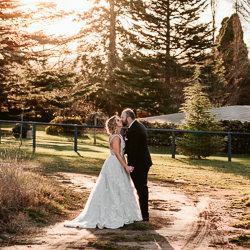 Hilary and Nicola knew our venue like the back of their hand. Dan an I trusted them and we were happy to do whatever the hell they wanted to do, even though it was -7°C and we were dodging massive amounts of cow poo we navigated our way across the paddock to get the perfect shot. They did an incredible job and the pics are f***ing gorgeous. I mean, the day was pretty incredible as well.